Players can task themselves with saving Mayrina in Baldur's Gate 3, despite the family of the girl saying they don't want any assistance. But, as with many situations, they're not going to be successful at recovering Mayrina without help, desired or not.
RELATED: Baldur's Gate 3: Where To Go First
That can be a sticky situation. The brothers looking for Mayrina don't know exactly where she is and Baldur's Gate 3 gives players the freedom to search in any number of incorrect locations. Even after finding her, gamers may find that Mayrina's captivity isn't what it seems.
This article divulges consequences within the game and reveals information the player's character may not know. Gamers committed to role-playing may wish to stop reading and find these things out for themselves.
Saving Mayrina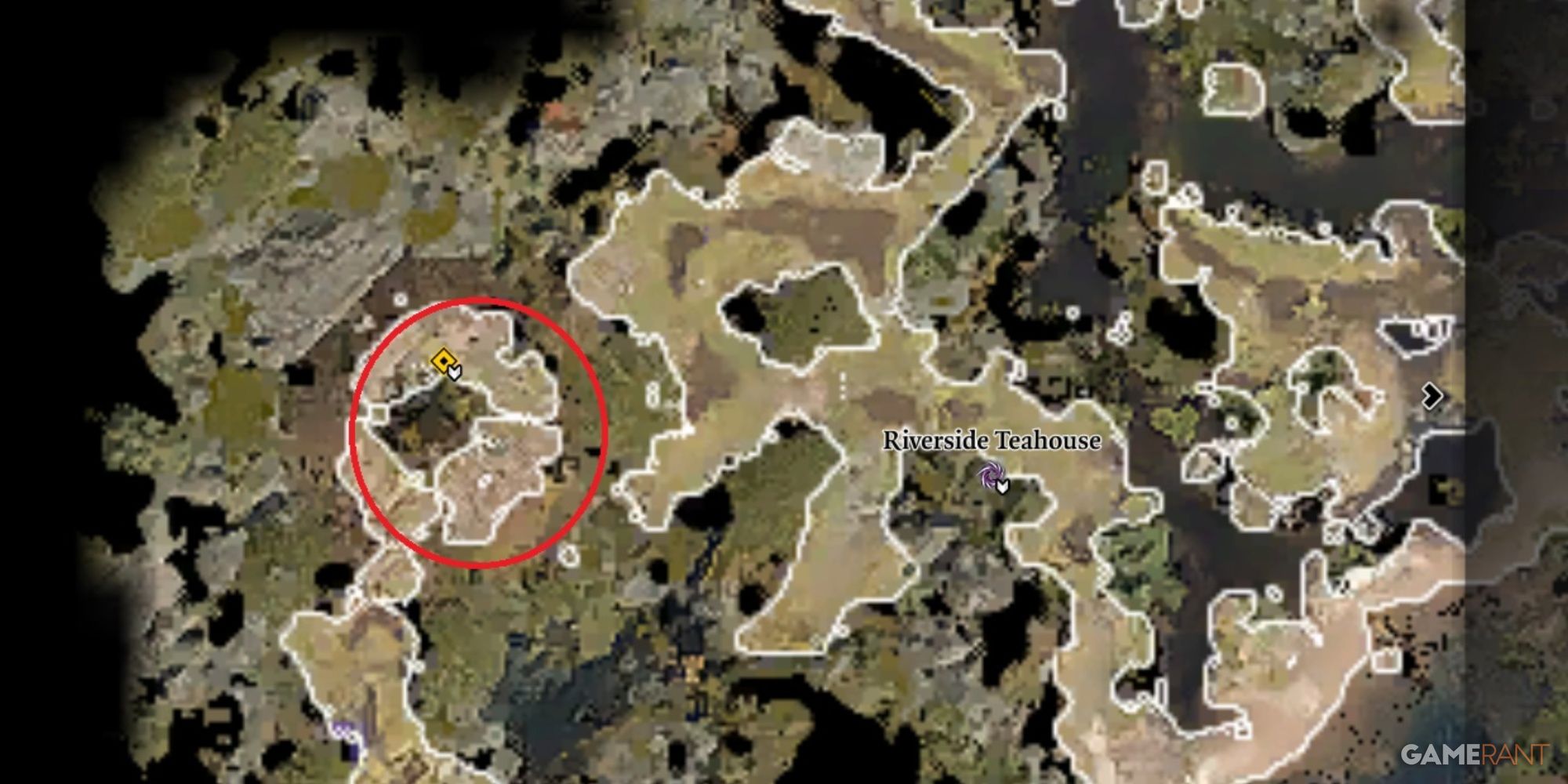 Head to the Riverside Teahouse waypoint and into Auntie Ethel's residence in the Sunlit Wetlands.
Speak to Auntie Ethel and decide whether or not to accept her cure.
Fight Auntie Ethel and then pursue her through the fireplace.
Throw a bottle of water or cast Create Water on Mayrina's cage after it bursts into flames.
Make sure not to kill the real Mayrina during the boss fight with Auntie Ethel.
Exit through The Mushroom Circle.
Speak to Mayrina and convince her to return home.
RELATED: Baldur's Gate 3: All Elemental Surface Types (& What They Do)
Don't be alarmed, Mayrina will be teleported away from the player regardless of how the first encounter goes. She is not dead so there is no need to reload the newest save file. Confront Auntie Ethel and do the first part of the battle. When she's low enough on health, she'll run away behind the fireplace.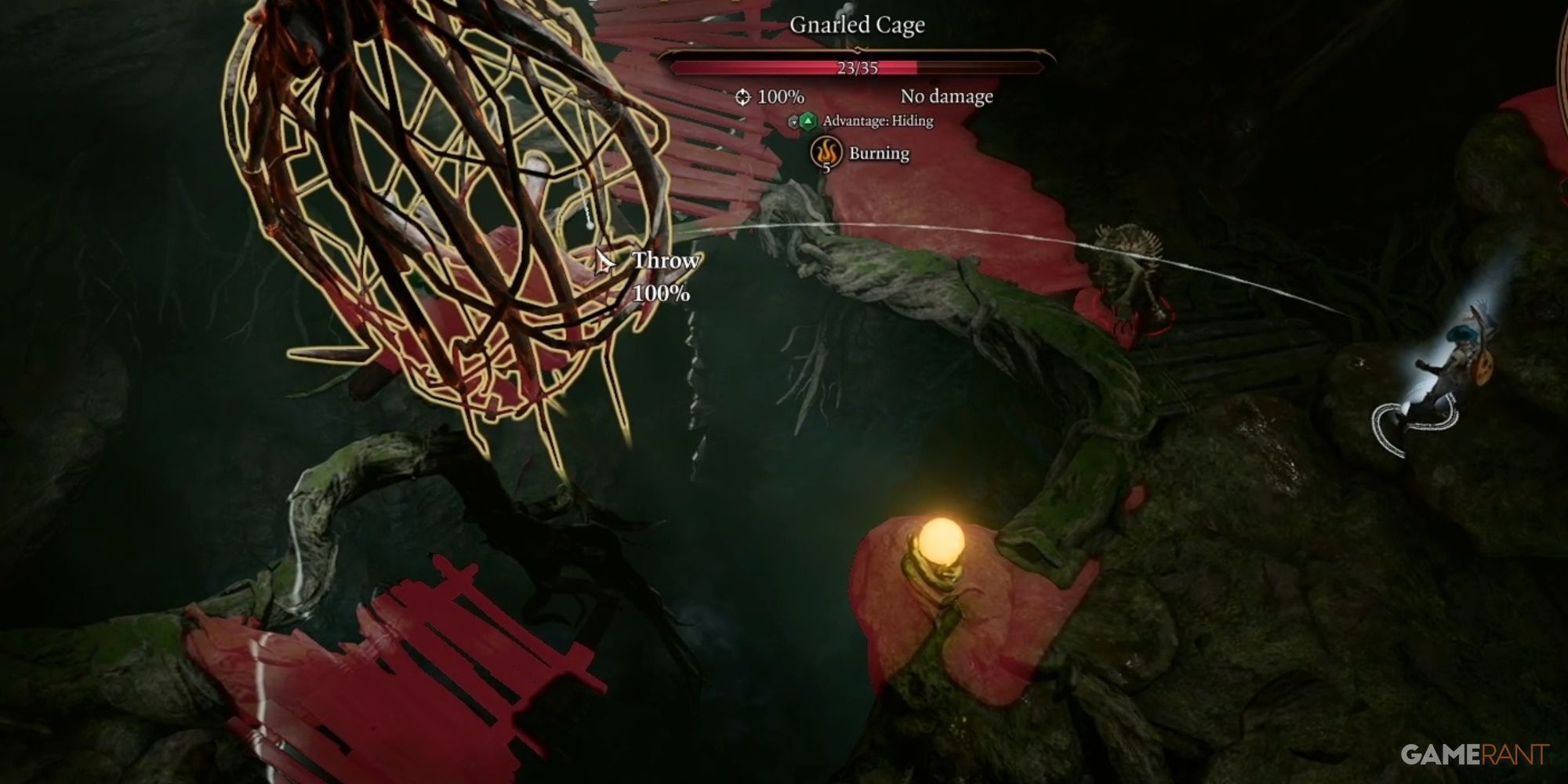 Follow her through the puzzles, traps, and minions (consider using the Whispering Mask to bypass the enemies). At the beginning of the second stage of the fight, she will set Mayrina's cage on fire. Use the Create Water spell or throw a bottle of water at the cage to douse the flame. Toward the end of the battle, Auntie Ethel will bring Mayrina down from the cage and duplicate herself. Be sure not to kill the real Mayrina who won't attack the player during her turn.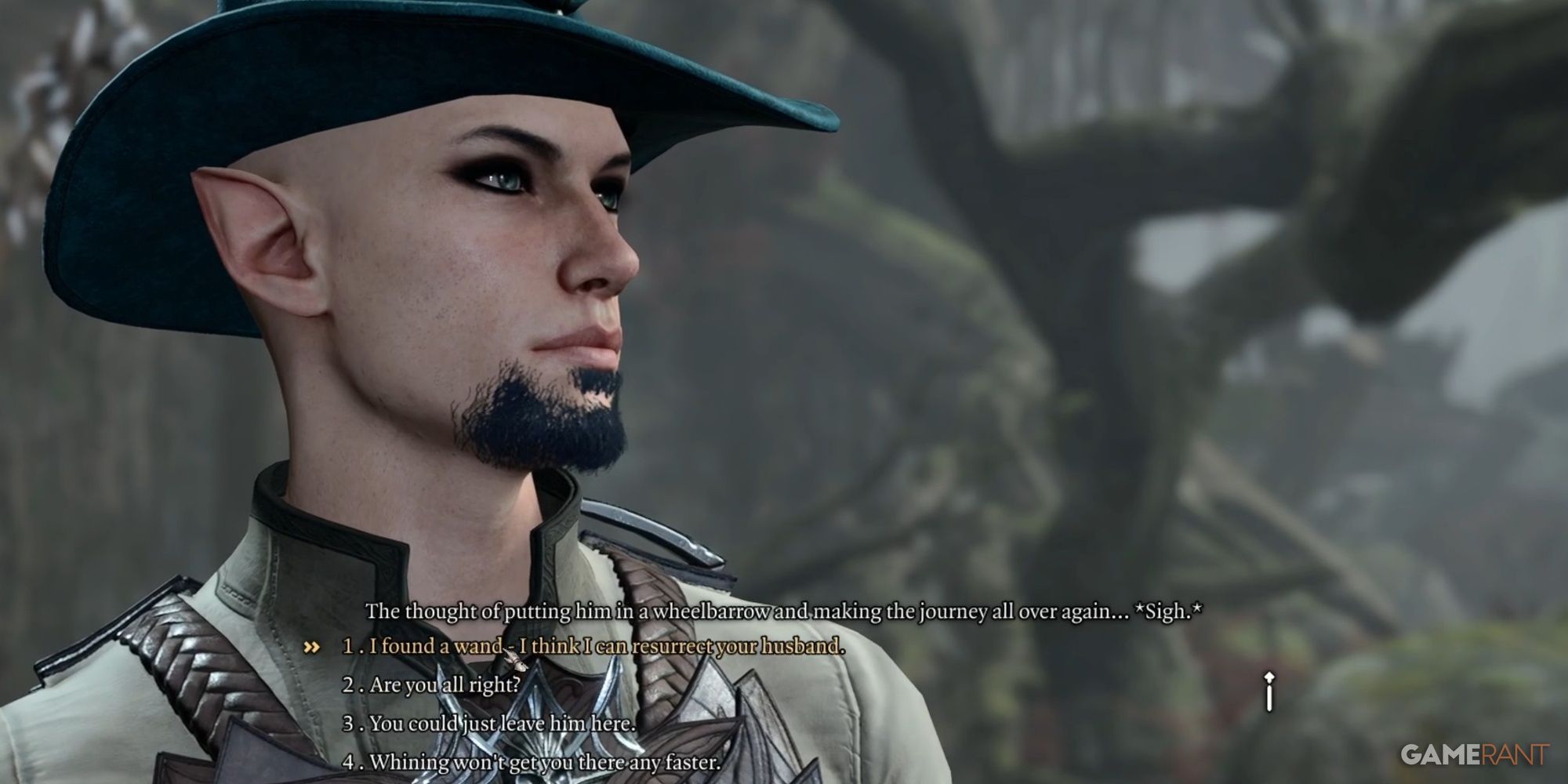 After this, saving Mayrina means sending her home. Speak with her, take the wand, called 'Bitter Divorce' from the shop, and leave through the Mushroom Circle. From there, players can convince her to return home after a heartbreaking journey. It's also now safe to drink from the well, so grab that buff.
Baldur's Gate 3 is available now for PC. The PlayStation 5 version will be available on September 6th, 2023. A version for Xbox Series X/S is still in development.
MORE: Baldur's Gate 3: All Positive Conditions & Buffs, Explained
#Find #Mayrina #Save