In Elden Ring, there are several Divine Towers spread throughout the Lands Between that mostly serve as places for players to activate Great Runes. There are six Great Runes a player can earn in Elden Ring, rewarded after defeating one of the game's six Shardbearers (or rather, one of the Shardbearers who drop their Great Rune upon death).
RELATED: Elden Ring: All Divine Tower Locations
Most of the Divine Towers can be seen from far away and are pretty easy to access. The Isolated Divine Tower is different – there's no direct route that leads here, instead, players must make their way through the majority of Leyndell to reach a teleporter.
Updated August 3rd, 2023: Players that want to make use of Malenia's Great Rune after defeating her will need to first activate it at the Isolated Divine Tower. Although many of the Divine Towers are easy to spot on the map and locate in Elden Ring, the Isolated Divine Tower can be a bit confusing to get to. To actually access the Isolated Divine Tower, players will need to take a pretty strange path that can be difficult to find. To better help in finding the Isolated Divine Tower, the following guide has been updated with a video.
What Is At The Isolated Divine Tower?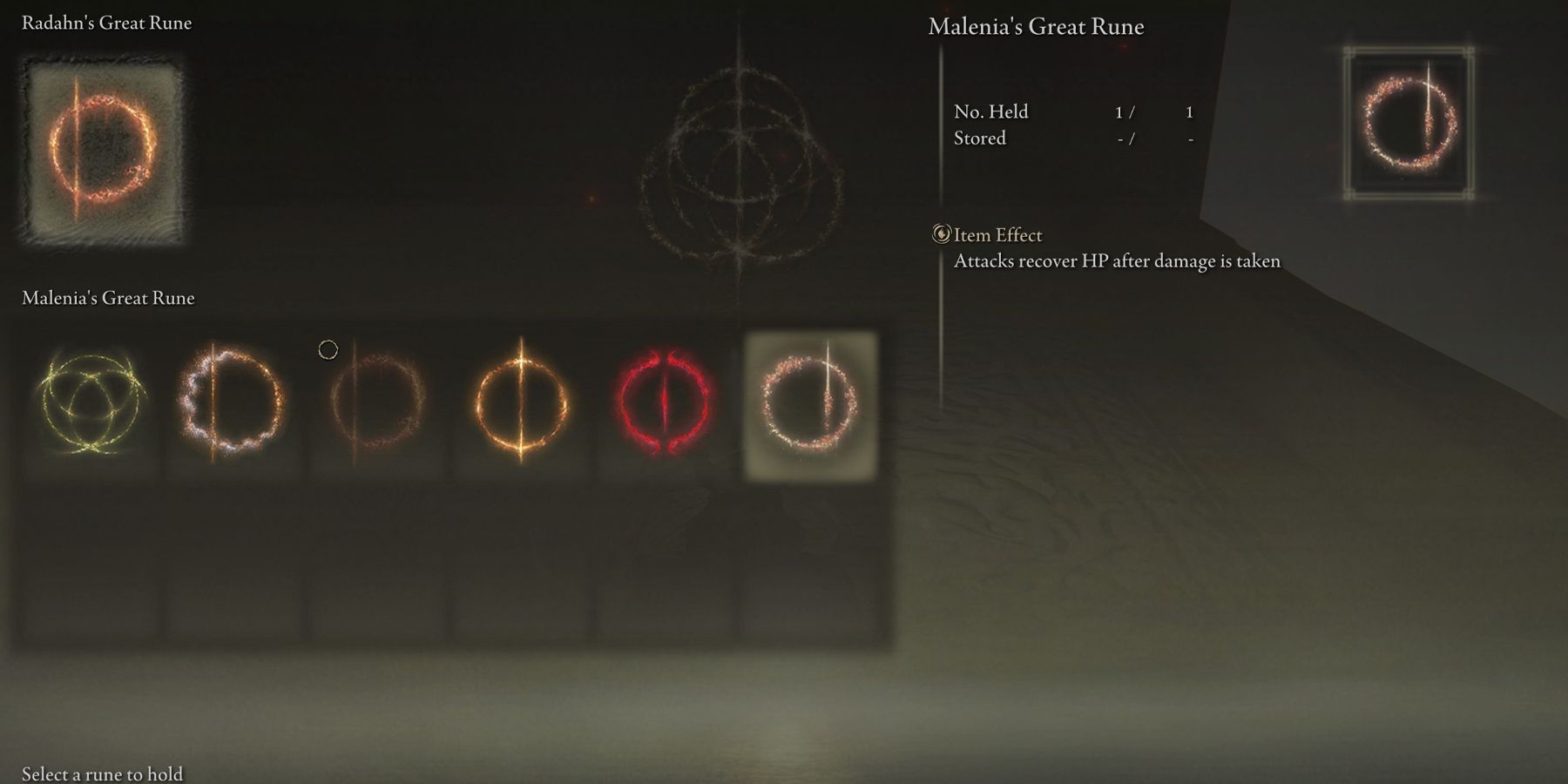 The Isolated Divine Tower does everything the other Divine Towers do: here, players are able to activate a Great Rune to equip. After players make their way to the top of the Isolated Divine Tower and activate a nearby grace, they can ascent to find a dead version of the Two Fingers and an inactive Great Rune – Malenia's, to be precise. After defeating Malenia at the very end of Miquella's Haligtree, return here to activate her Great Rune.
RELATED: Elden Ring: How to Get to Mohgwyn Palace
Her Great Rune is found much later in the game than any other Shardbearer and is most useful for aggressive playstyles. With Malenia's Great Rune, players regain health after being damaged if they quickly retaliate. It's a bit like Bloodborne, and it's very useful for fast-paced builds and players who like to dual-wield or use other quick weapons that encourage staying close to enemies. It's practically useless for casting builds or heavy-hitting slow melee builds, but can be very helpful for Dexterity players, for example.
Just remember to equip it via the Site of Lost Grace menu once acquired, and activate it with a Rune Arc.
How To Get To The Isolated Divine Tower in Elden Ring
The Isolated Divine Tower can only be accessed by taking a teleporter atop Leyndell. Players can actually get to this teleporter very early, as the Tower of Return in the southern Weeping Peninsula leads to the Site of Grace nearby. The teleporter rests next to a large Golem, which can be hard to kill until later in the game. The teleporter that takes players to the Isolated Divine Tower is inactive, and can only be activated by progressing through Leyndell.
From the West Capital Rampart Grace, head to the Fortified Manor and go through the doorway that leads to two Abductor Virgins in a courtyard. Get past these colossal constructs by dodging their ranged attacks and springing away when they begin to spin like a top, and players will reach a large elevator. This elevator can't be used from the Isolated Tower teleporter side, but from the Fortified Manor entrance below, players can activate it, ride it up, and unlock a shortcut between lower Leyndell and the Isolated Tower teleporter.
Players cannot get to the Isolated Divine Tower before taking this elevator, as it only turns on once the elevator has reached the top. In truth, it is unlikely that players will have trouble getting there if Malenia has already been defeated. Just run up to the portal once it's been turned on and interact with it to be taken to this unique Divine Tower far from the rest of the Lands Between.
Elden Ring is available now for PC, PlayStation 4 and 5, and Xbox One and Series X|S.
MORE: Complete Guide To Elden Ring: Weapons, Tips, Tricks, Bosses, & Builds
#Isolated #Divine #Tower