Part of the roleplaying experience in Baldur's Gate 3 is embracing a style that suits the character and players do have some say in that matter.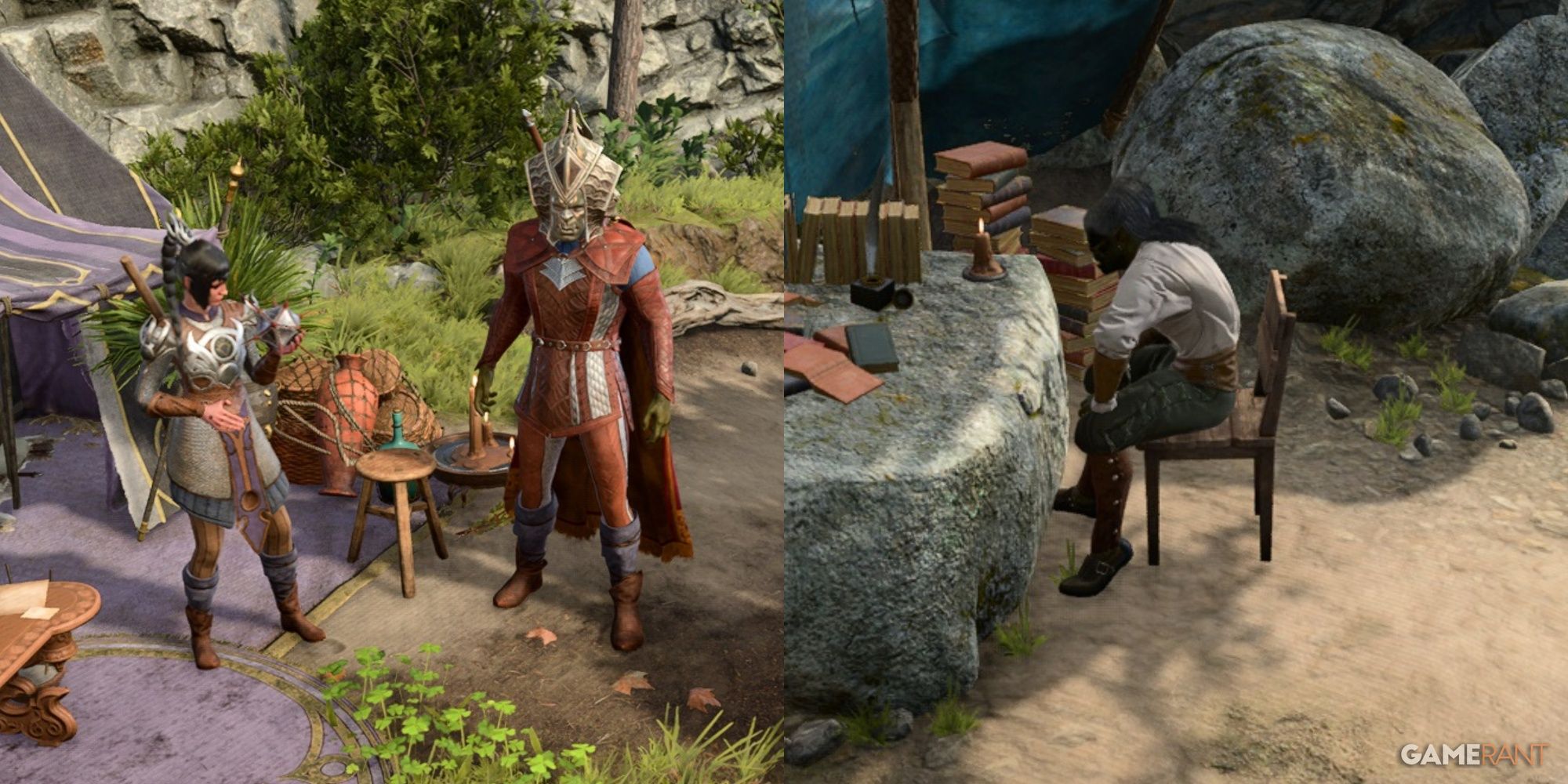 There isn't a true transmog option in Baldur's Gate 3 so players may be a little bit disappointed to find that they can't equip heavy armor and have it look like a nightgown. This might feel like an oversight but the concept is a tad immersion-breaking and letting players break their own immersion isn't always a wise idea.
RELATED: Baldur's Gate 3: Where To Go First
However, players still do have some customization options in Baldur's Gate 3 at their fingertips. Keeping a change of clothes around for various situations can help players craft cutscenes for themselves. Embracing these styles is part of what makes the universe so fun to explore.
How To Change Clothes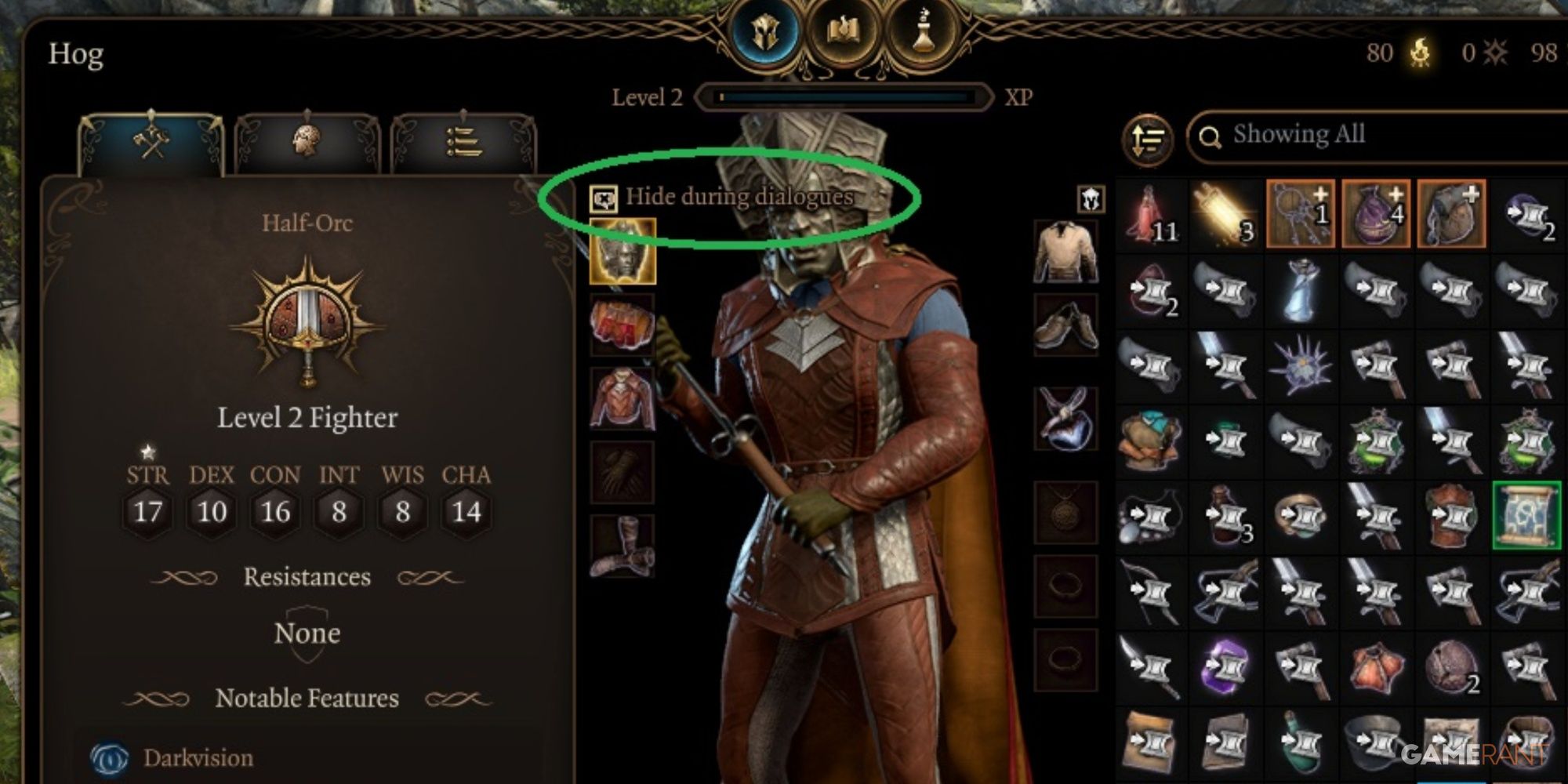 Open the inventory menu and select the button above the helmet to toggle the state of the helmet (Hide Helmet, Show Helmet, Hide During Dialogues)
Open the inventory menu and select the button above the camp outfit to toggle the armor set visibility (Default, Camp)
RELATED: Baldur's Gate 3: All Negative Combat Status Effects, Explained
These clothing options also work on characters besides the main character. Switch party members and get their clothing and helmet options just right. If either set looks bad, players can switch armor to a comparable set or even take off their clothing and have them just in underwear. Note that players that want to fight in camp clothes will still keep the statistics of their armor, it's only the look that changes.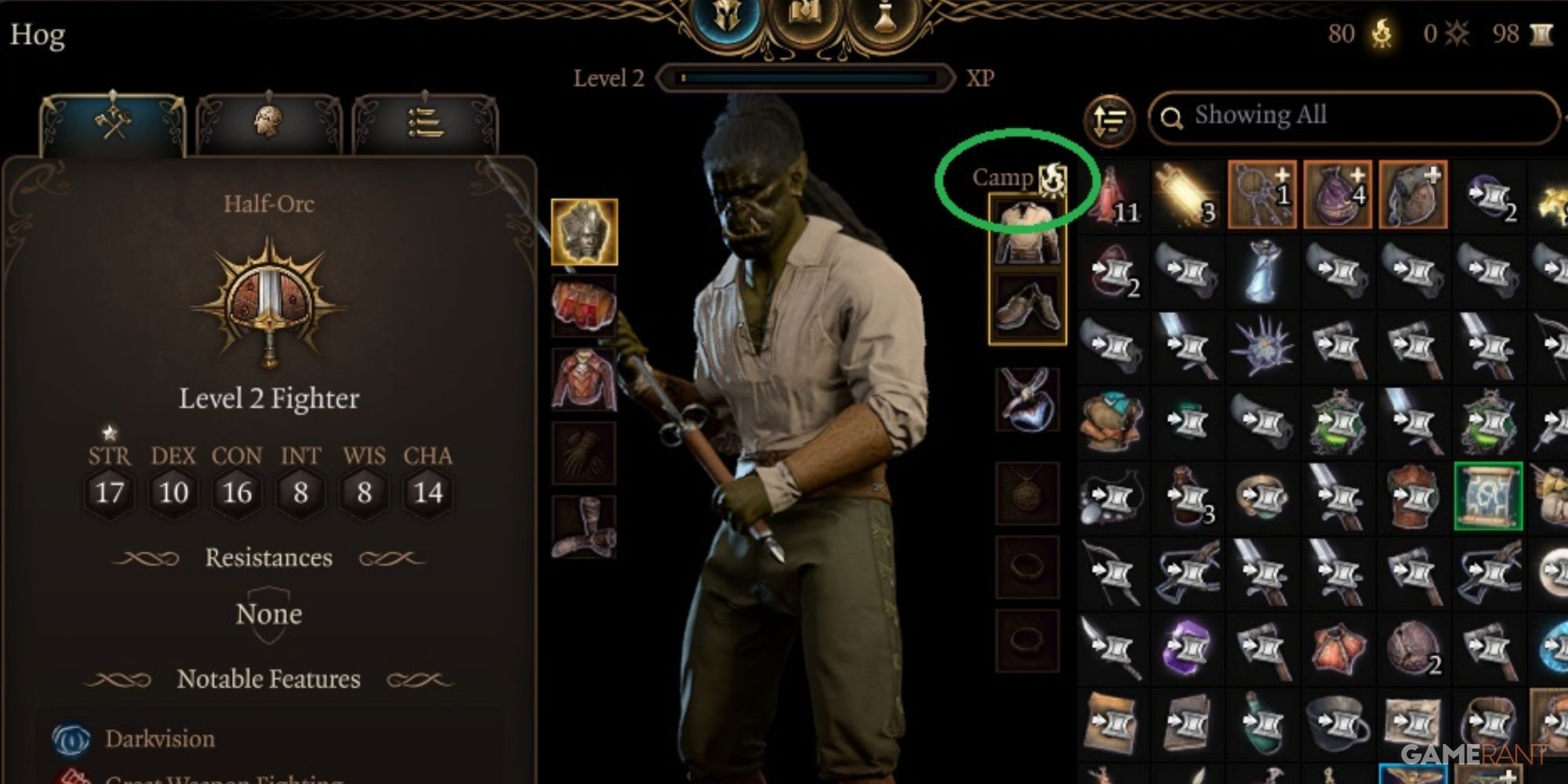 Players can do this at any time. Leave camp and toggle these options at any time outside of a cutscene. If players know that a cutscene is coming up and want to look either combat-ready or casual for the cinematic, go ahead and flip the option to the desired choice. Helmets have a third toggle option, so if players want to see it in combat but not during dialogues, there is an option to make it happen.
Baldur's Gate 3 is available now for PC. The PlayStation 5 version will be available on September 6th, 2023. A version for Xbox Series X/S is still in development.
MORE: Baldur's Gate 3: All Positive Conditions & Buffs, Explained
#Change #Clothes #Hide #Helmets