Highlights
The Civilization franchise has remained largely unchanged over the past three decades, with new entries iterating on the existing formula rather than introducing significant innovations.
Firaxis, the developer of Civilization, may want to make Civilization 7 a more innovative and groundbreaking sequel to attract more players.
Civilization 7 could potentially feature new game modes, more leaders, units, buildings, and victory conditions, as well as a focus on attracting newcomers with dedicated campaign modes and improved onboarding experiences.
The Civilization franchise made its triumphant debut in 1991, and despite being around for over three decades now, the series' general formula has largely stayed pretty much the same. The first Civilization game tasked players with choosing a nation, and leading it to one of several different possible victory conditions, all while managing individual military units and building up cities to make them more efficient. And though it'll all look suitably modern, with plenty of new bells and whistles, it's likely that Civilization 7 will follow essentially the same formula just as the rest of the franchise has before it.
The Civilization franchise is not generally considered to be an innovative one. While there have occasionally been bigger leaps between entries, the vast majority of Civilization sequels have been much more iterative, choosing to instead add upon the existing formula rather than shake anything up significantly. Though that's been successful for the franchise so far, and many fans are happy to keep the cycle going, it might be better for Civilization 7 to take some big steps forward.
RELATED: The Future of Civ 7's Civilizations May Lie in the Past
Civilization 7 Could Be a Truly Innovative Sequel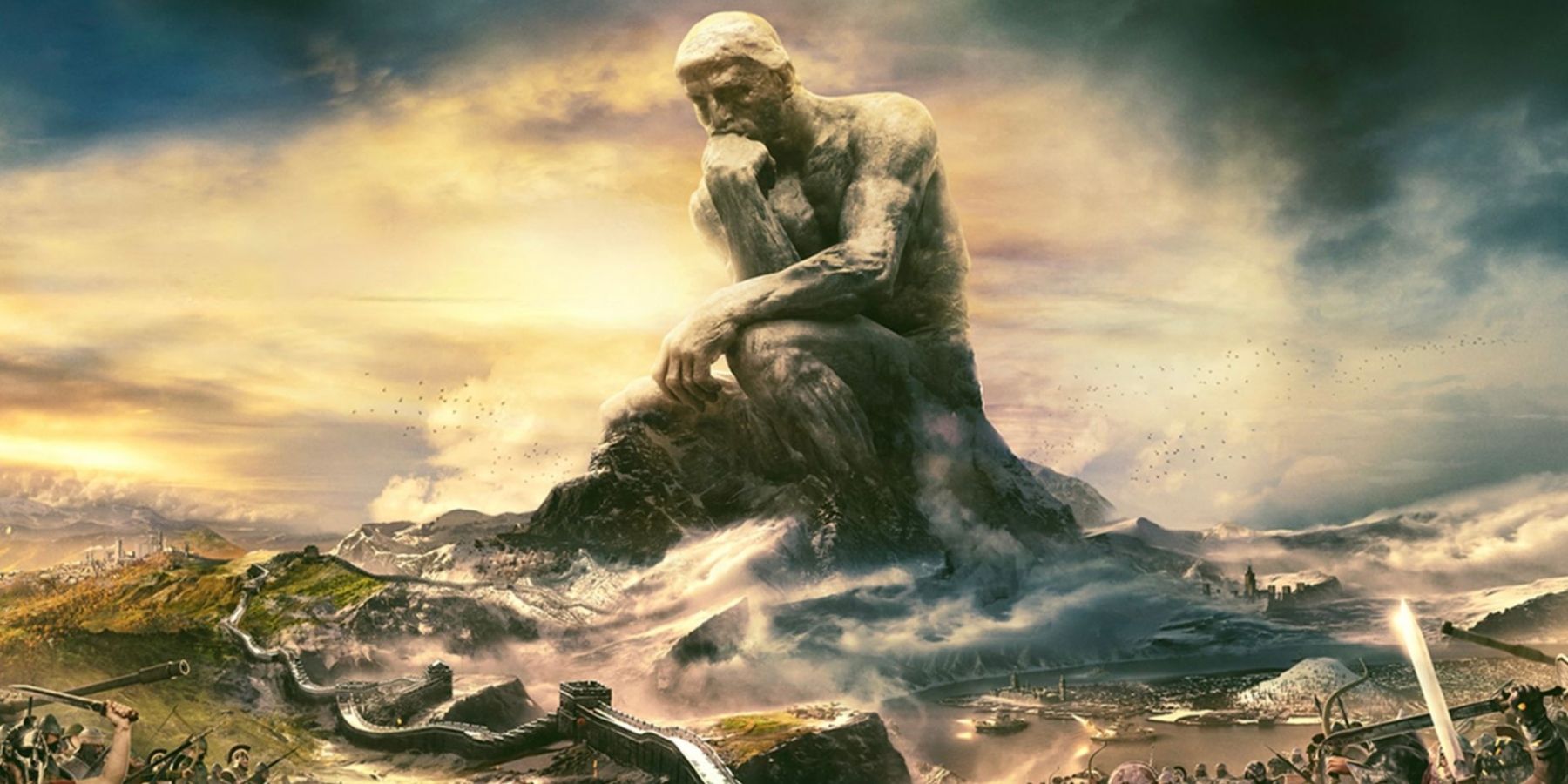 Firaxis has had a busy last few years. After the release of Civilization 6 in October 2016, Firaxis dropped XCOM: Chimera Squad in 2020, and most recently, Firaxis launched Marvel's Midnight Suns. If these recent releases have taught Firaxis anything, it's that the developer probably needs to go big or go home with Civilization 7, in terms of presentation, gameplay, and most importantly, marketing. And with those core ideals in mind, Firaxis could end up making Civilization 7 the biggest and best entry in the franchise yet, and one which pushes the series forward in a meaningful way.
Though no official word has been given on Civilization 7 just yet, aside from the fact that it's in development, fans can probably expect Firaxis to go all-out this time around, and deliver the most complete Civilization experience to date. This probably means that fans can expect to see plenty of new additions. Civilization 7 could end up having a handful of new game modes, more leaders than any other base game in series history, more units than ever before, more buildings, more Wonders, and potentially even another victory condition or two.
But while that'll all be more than enough to draw in current fans of the franchise, it might not be quite enough to bring in newcomers, and that's something that Firaxis will be painfully aware of after the release of Marvel's Midnight Suns. Despite being a critically-lauded game, Midnight Suns was considered a "commercial flop" by publisher Take-Two Interactive, and a core reason behind that was the game's inability to capture the casual gaming market, even with its Marvel branding. So, when it comes to Civilization 7, the next entry in Firaxis' flagship franchise, the developer is probably going to try and pull in as many newcomers as possible, which could lead to some big innovations.
Civilization 7 could end up shaking up the usual Civ formula quite dramatically. Firaxis could end up adding some completely new modes to the game that flip the formula on its head, like a dedicated campaign mode, and a full tutorial that's specifically designed to onboard newcomers in a compelling way, similarly to something like Anno 1800's own story mode. Firaxis could also end up drastically changing the current leader meta, giving each leader a new set of traits and abilities that properly distinguishes them from one another as opposed to just giving them subtle boosts that are harder to master for newcomers.
Sid Meier's Civilization 7 is currently in development.
MORE: How Civ 7 Can Give Barbarians More Meaning
#Civilization #Big #Step #Franchise