Cyberpunk 2077's main protagonist, V, can be augmented and upgraded with all kinds of cybernetic enhancements called Cyberware. Some of these take the form of weapons, such as the iconic Mantis Blades or Gorilla Arms, while others improve their already stellar natural abilities. Unfortunately, there are a limited number of slots available for these cybernetics, so players will have to choose between two enhancements specifically for their legs: Double Jump or Charge Jump.
RELATED:
The theme of Cyberpunk 2077 is that the only limit to what players can do is what they're willing to become. And, both the game and the Cyberpunk Edgerunners anime on Netflix execute this concept amazingly. There are two jump-modifying Leg Cyberware, Fortified Ankles, and Reinforced Tendons. Obviously, there's no one option that's vastly superior to the other, but they do serve different purposes.
Updated August 4th, 2023 by Jacob Buchalter: While Cyberpunk has obviously had a steady climb in quality due to the developers steadily improving upon the content of the game and fixing the laundry lists of issues it originally had, jumping around in Cyberpunk 2077 was always fun. Do fans wish there were more parkour segments of the game or a reason to go across the rooftops rather than the streets? Absolutely. But what was in the game already allowed players to feel amazing leaping over entire walls or double-jumping like they're Mario. So, let's go over which of the two leg enhancements, Double Jump or Charge Jump, reigns supreme.
The Short Answer: Double Jump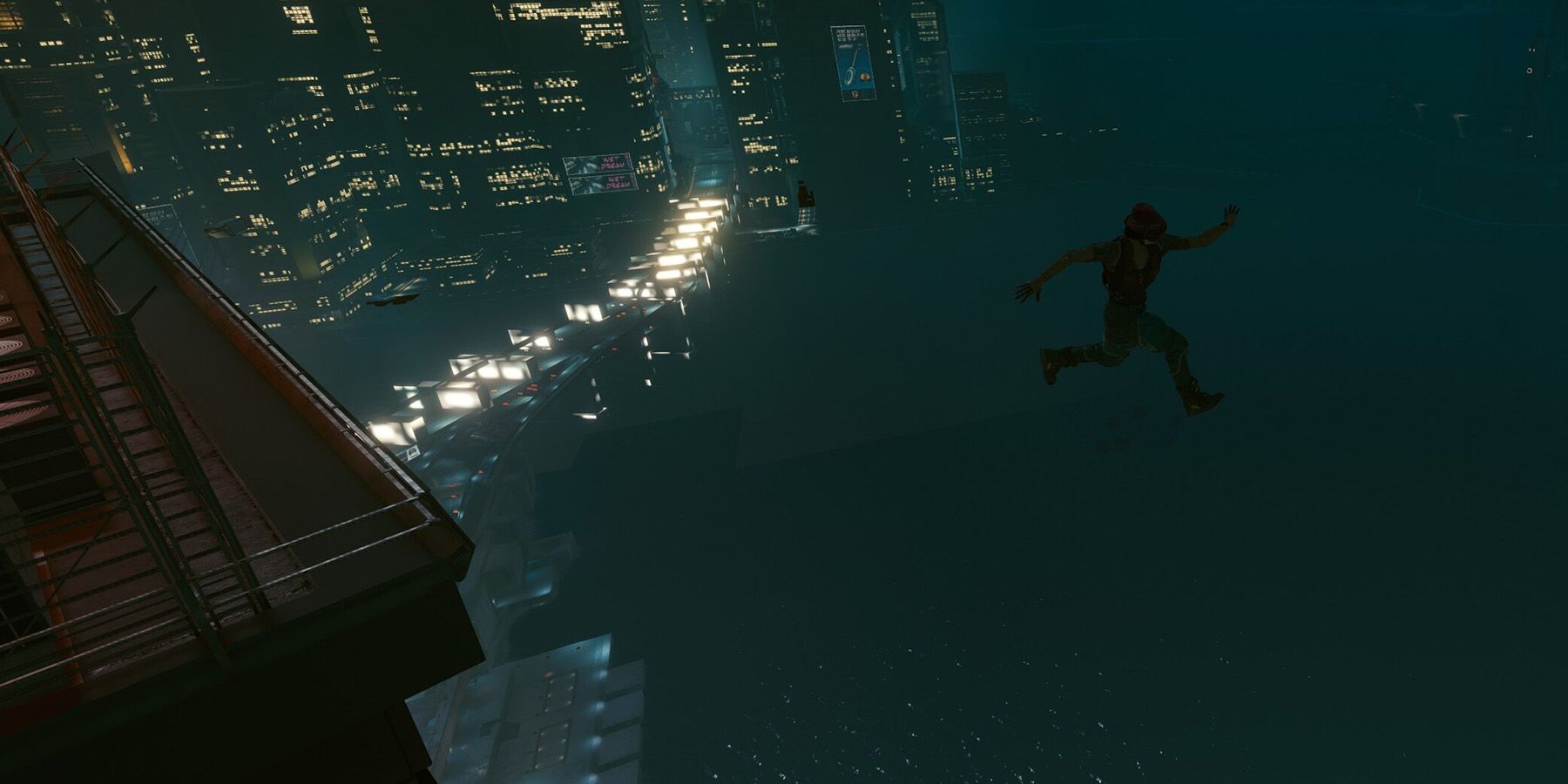 Overall, neither option for Leg Cyberware is leaps and bounds better than the other. But, from looking around in the Cyberpunk2077 Reddit, the discussion boards for the game, and a few other places, it seems like Double Jump is what people recommend on average.
As a close second, players like to recommend the Epic-Variant of the Fortified Ankles because technically it can also "double jump" if the Hover is timed correctly, which is still a bit more mechanically complex to actually execute. However, for those who still aren't convinced, let's make an argument for each of the two options below, and go a bit more in-depth on the situations and circumstances where each option is a better choice than the other.
Why Charge Jump Is The Best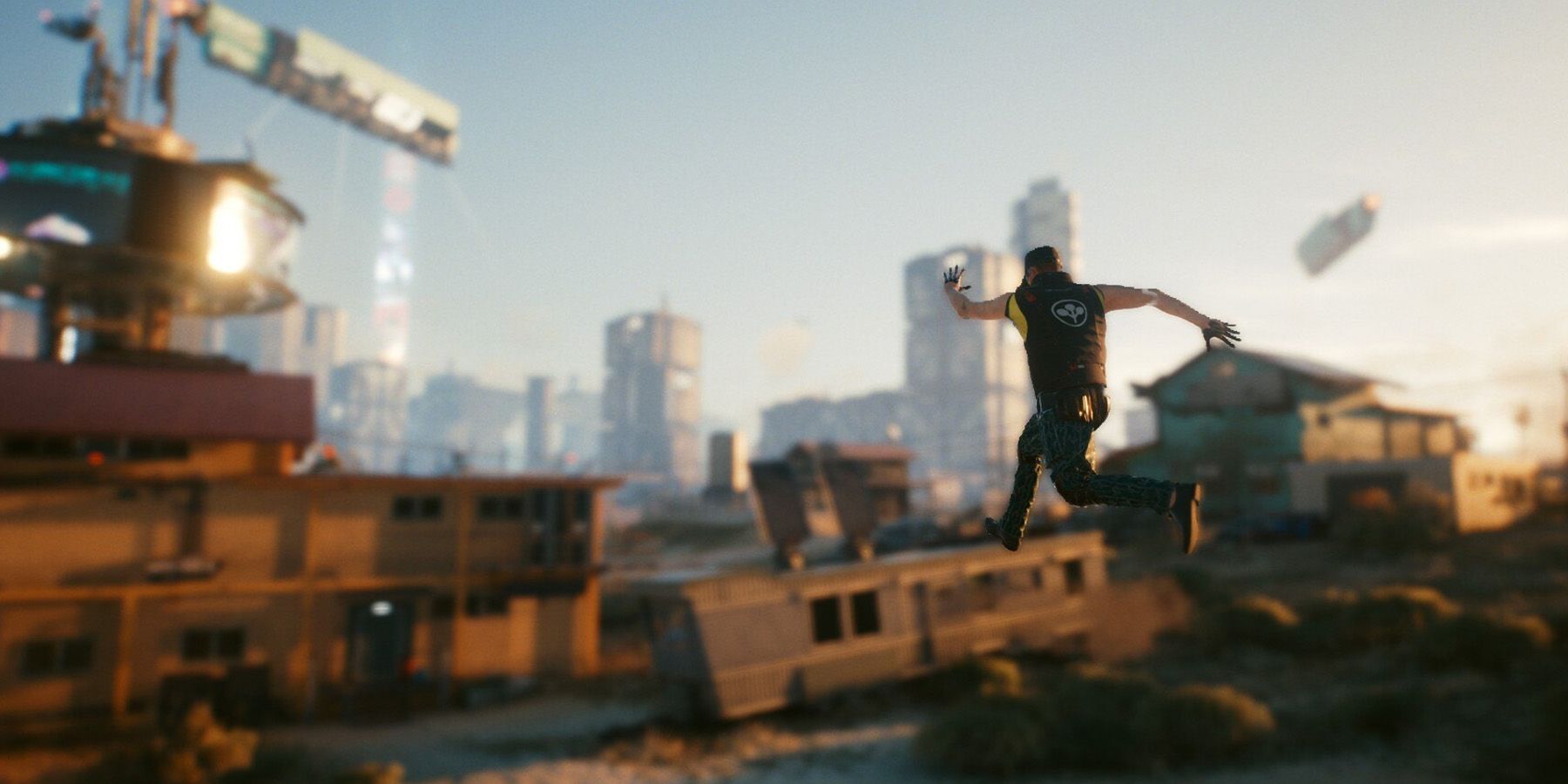 Let's give some arguments for both sides and then a brief overview of what the Cyberpunk community as a whole seems to prefer. That way, players can decide for themselves which ones they want to use. So, first up is Charge Jump obtained through the Fortified Ankles Cyberware, and sadly it's a bit of an uphill battle arguing for this one. While the Charge Jump does allow players to get on top of most buildings in one jump, leap over walls, and climb Night City to find great spots for different photos, it's not 'that' much better than Double Jump in terms of pure verticality.
However, there is absolutely a case to be made for the Epic-Variant of the Fortified Ankles. Not only does this version of Leg Cyberware reduce all fall damage by 15 percent, but it also adds the ability for something called Hover Jumps where players can stop themselves mid-air and hover for about 2 seconds by using whatever their ADS input is. Now, 2 seconds may not sound like much, but this is plenty of time to get across a long gap or, more realistically, trigger a Quickhack. In fact, this Leg Cyberware is incredibly useful for some of the more broken Hacker builds as it allows a player to jump up from behind a wall, Quickhack someone, fall back down into cover, and repeat this however many times they want.
In short: Charge Jump is the way to go for those who have Hacker builds, like to get in from the roof, or like the sound of Hover Jumps.
Why Double Jump Is The Best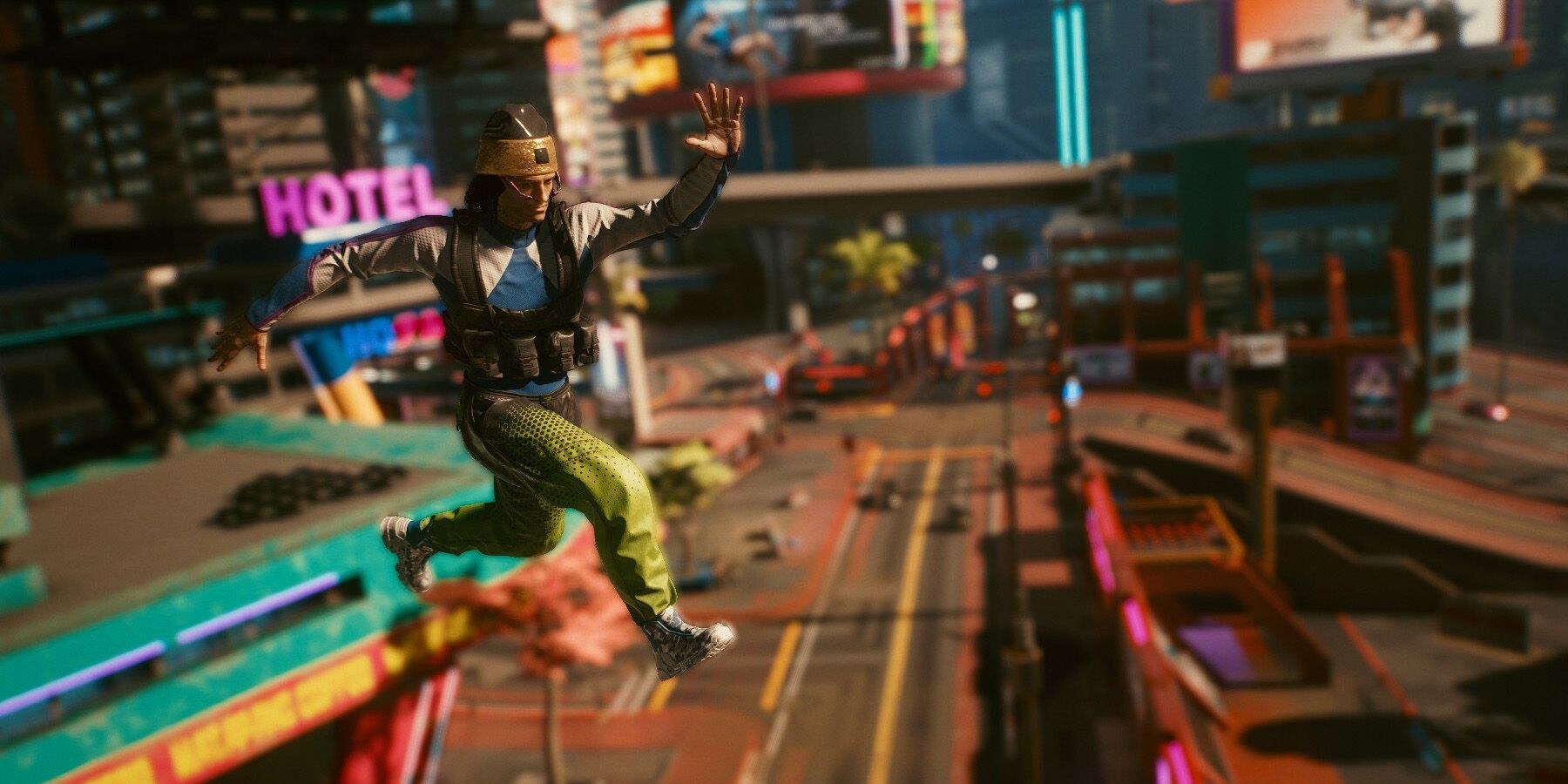 The Double Jump from Reinforced Tendons, on the other hand, is the more "typical" choice, as double jumps have been a staple of gaming for decades. Players are familiar with the concept of double jumping, how to use it, and why it adds so much to maneuverability overall. With Double Jump, players have more options for getting into places. If they need to get into a building that's locked, they can leap across an entire street from a building across the street to their intended building and get in from that roof.
And, most importantly, Double Jump just makes it easier for players to adventure around Night City, doing whatever they want with little consequence. With Double Jump, players can use it to get across obstacles in a firefight, hopping from storage container to storage container to reach their target faster. When exploring, they can use it to hop from rooftop to rooftop like they're Spider-Man. And, in a sticky situation where they're falling to their death, they can sometimes get Double Jump to trigger close to the ground to cancel all momentum and save their life.
In short: Double Jump is the best option for overall usefulness in multiple situations.
Cyberpunk 2077 is available now on PC, PS4, Stadia, and Xbox One, and later on PS5 and Xbox Series X.
MORE:
#Double #Jump #Charge #Jump