Highlights
Gaming laptops have become increasingly popular due to advancements in chips from AMD, Nvidia, and Intel, allowing for high-performance gaming on the go.
When purchasing a gaming system, factors to consider include GPU performance, high refresh rate screens, large and fast SSDs, and powerful cooling systems, as well as aesthetics and RGB lighting.
The article highlights several gaming laptop and PC options, including the ASUS ROG Strix G16, Alienware X16 R1, ASUS TUF F15, Acer Nitro 5, Acer Nitro 17, MSI Aegis RS, Thermaltake Glacier 360, Alienware Aurora R13, and Acer Aspire TC-1760-UA93.
Gaming laptops have become increasingly popular over the years as people look for both portability and performance. For the longest time, gaming performance was not associated with laptops, no matter how hefty the price tag. Fortunately, AMD, Nvidia, and Intel have been hard at work developing chips that perform better in portable devices. Now, it is possible to run the newest games at high frame rates on the go.
If one needs maximal performance or portability is not necessary, purchasing a gaming PC is probably the right option. There are many things to consider when purchasing a gaming system, and the options are plentiful. Performance is always essential, which means that especially the GPU is all-important. Additionally, a high refresh rate screen enables high frame rates, a large and fast SSD allows fast game launches for a vast game library, and a powerful cooling system keeps the performance up even in longer gaming sessions. Even things like weight, aesthetics, and RGB lighting can be important to gamers. Here are our selections for some of the best gaming laptop and PC deals available currently.
RELATED: Best Gaming Keyboard Deals in August 2023
ASUS ROG Strix G16 (2023)
The ASUS ROG Strix G16 is designed for smooth gameplay and efficient multitasking. The computer has a 13th-generation Intel Core i7-13650HX processor and NVIDIA GeForce RTX 4060 GPU. These allow high frame rates for a smooth gaming experience. For faster load times and efficient multitasking, the laptop includes 16GB of DDR5 memory and a 512GB PCIe SSD.
The Strix G16 also features ROG Intelligent Cooling, with liquid metal on the CPU. The laptop's Full HD 165Hz panel ensures clear, fast visuals and covers 100% of the sRGB color space.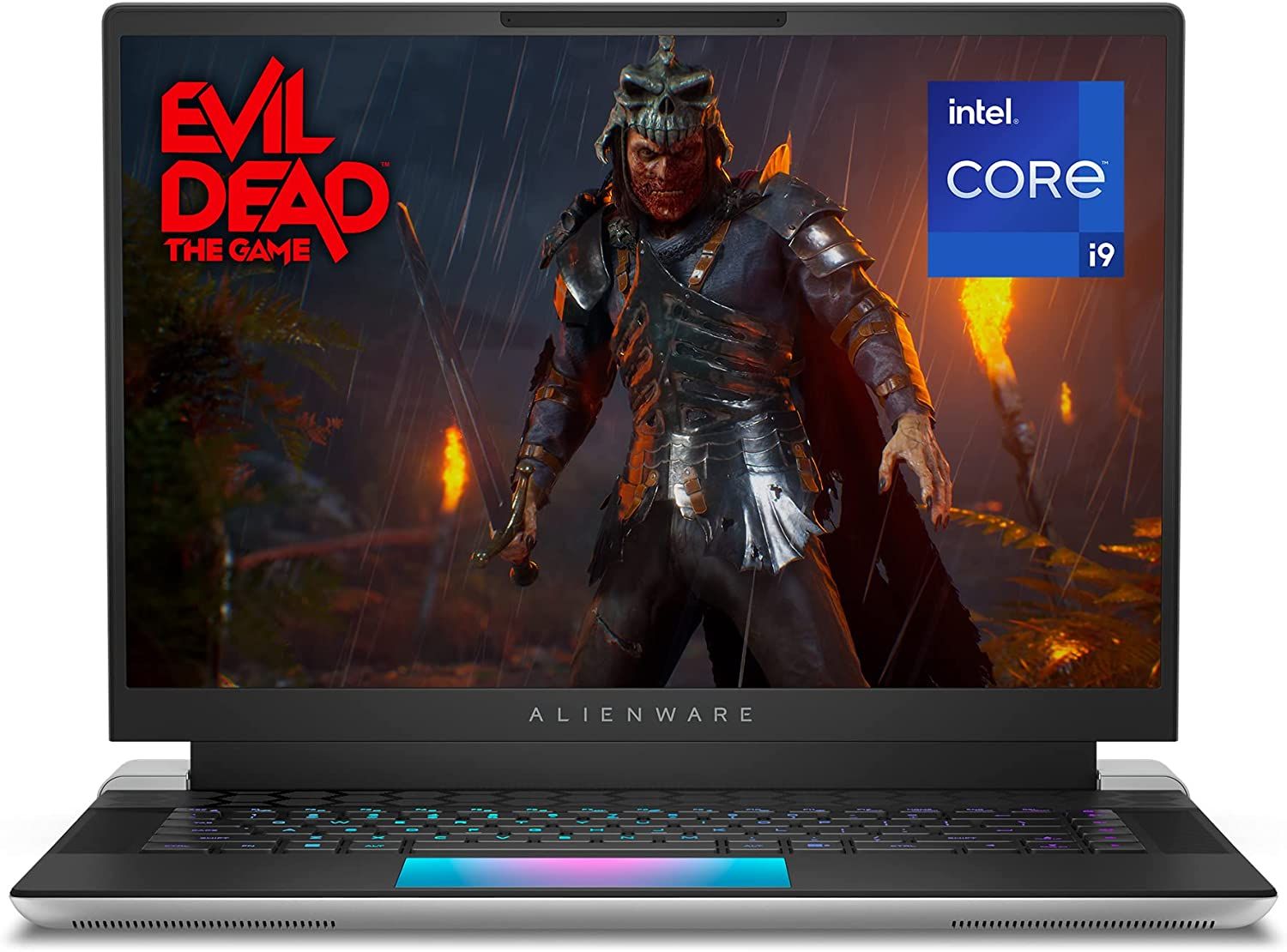 Alienware X16 R1 Gaming Laptop
The Alienware X16 R1 features a captivating 16-inch QHD+ display. With a refresh rate of 240Hz and 100% DCI-P3 color gamut, it offers smooth gameplay and vibrant color reproduction. The ComfortView Plus help reduce eye strain and Nvidia G-SYNC technology ensures a smooth gaming experience.
Under the hood, the Alienware X16 R1 is powered by a 13th Generation Intel Core i9 13900HK processor. This processor provides high performance with its 14 cores, 24 MB L3 cache, and a 5.4 GHz turbo clock.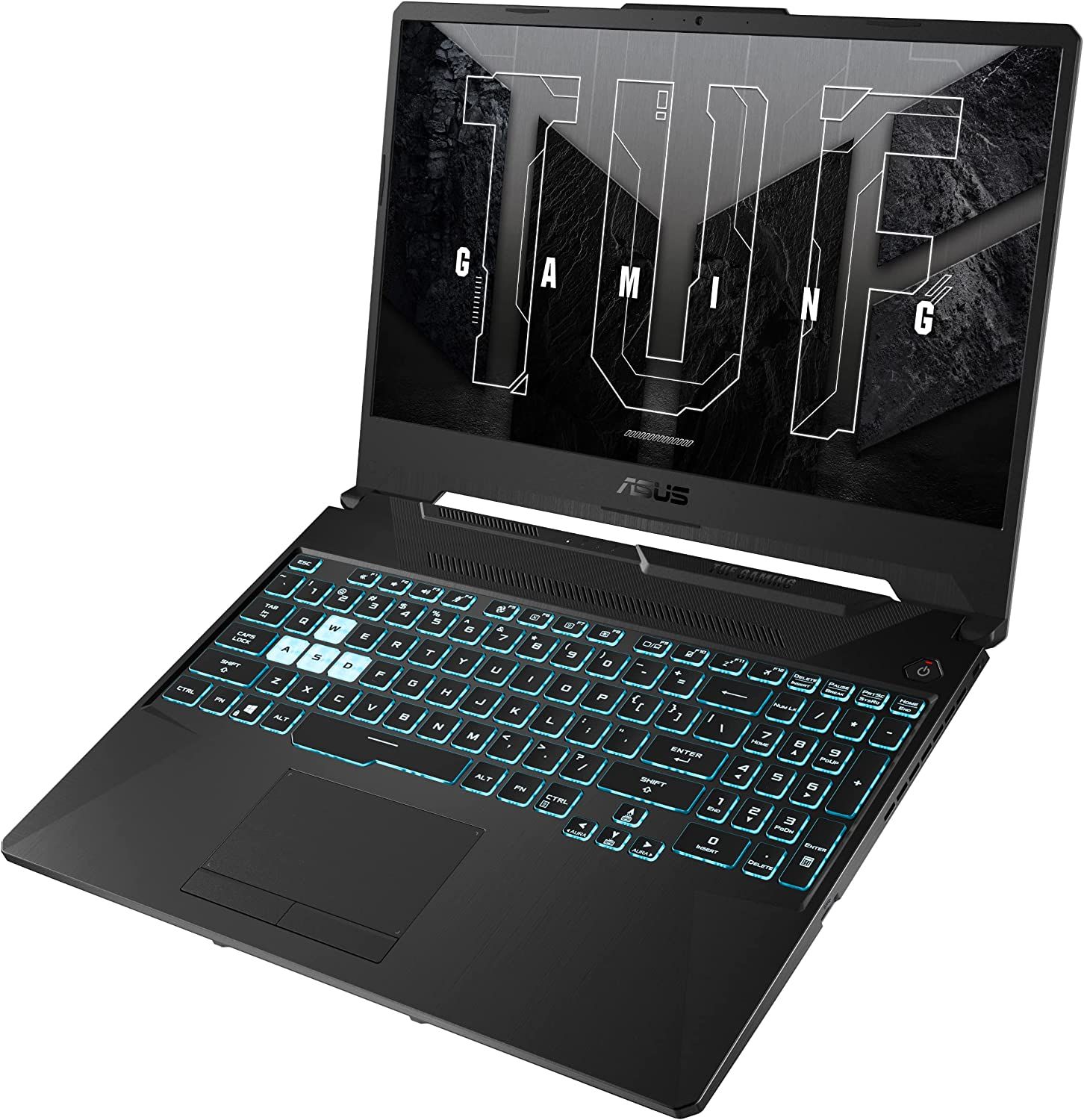 ASUS TUF F15 Gaming Laptop
The Asus TUF F15 is an entry-level gaming laptop that delivers a tough exterior and great durability. The performance is derived from the Nvidia GeForce GTX 1650 GPU and the Intel Core i5-10300H CPU. It also has 8 gigabytes of DDR4 RAM and a fast half-terabyte SSD for game storage. The laptop's 15.6-inch IPS display has a maximum resolution of Full HD (1920 x 1080) and can deliver a smooth gaming experience thanks to its 144 Hz refresh rate. The laptop comes with a Windows 11 Home license.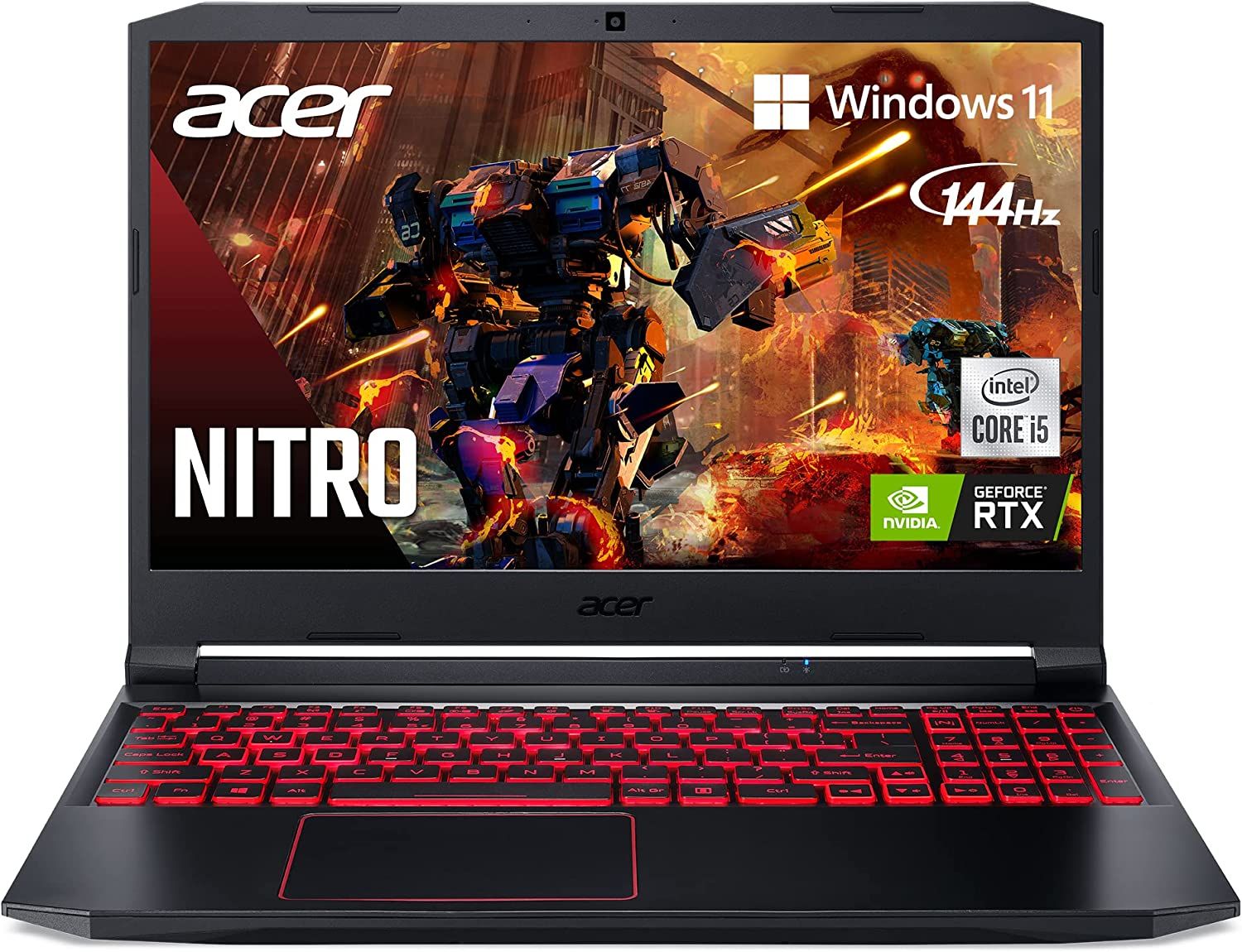 Acer Nitro 5 Gaming Laptop
The Acer Nitro 5 is an affordable, near-entry-level gaming laptop with a 10th-generation Intel Core i5 CPU and Nvidia GeForce RTX 30 Series GPU. The laptop's screen is a 15.6″ Full HD panel created with In-Plane Switching (IPS) technology, which makes it more color accurate than traditional VA panels. The display supports a refresh rate of up to 144 Hz. Other specifications include 16 gigabytes of DDR4 RAM and a 512-gigabyte, fast SSD. The keyboard is backlit and the connectivity options include both Wi-Fi 6 and Ethernet.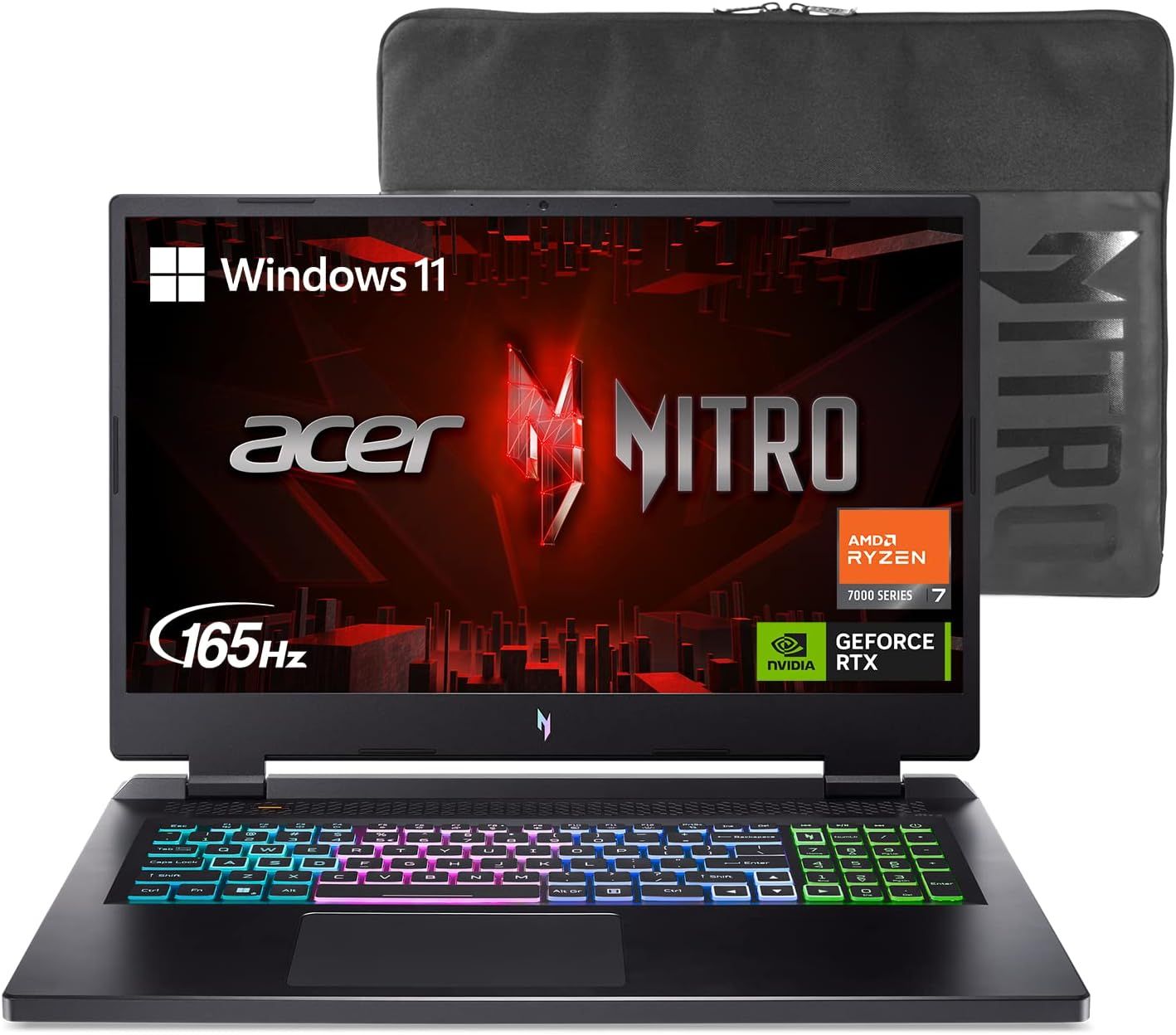 Acer Nitro 17 Gaming Laptop AN17-41-R7G3
The Acer Nitro 17 Gaming Laptop is a large 17-inch gaming laptop powered by an efficient but potent octa-core AMD Ryzen 7 CPU and Nvidia's mid-range RTX 4060 GPU. The display features Quad HD resolution and 165 Hz refresh rate for fast-paced gaming. That is all topped up with a large 1-terabyte SSD drive and 16 GB of DDR5 memory making it ideal desktop replacement for those looking to grab one.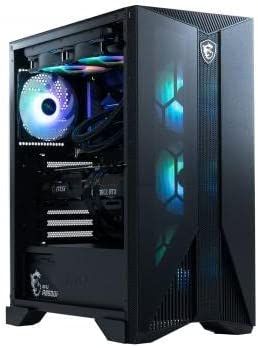 MSI Aegis RS Gaming Desktop
The MSI Aegis RS comes with a 13th-generation Intel Core i7 processor, which is accompanied by a powerful, latest-generation Nvidia GeForce RTX 4070 GPU. These provide enough processing power for even the newest and most demanding games. In addition, there are 32 gigabytes of RAM for fast and fluid multitasking and a two-terabyte NVMe SSD for fast startup and game launching.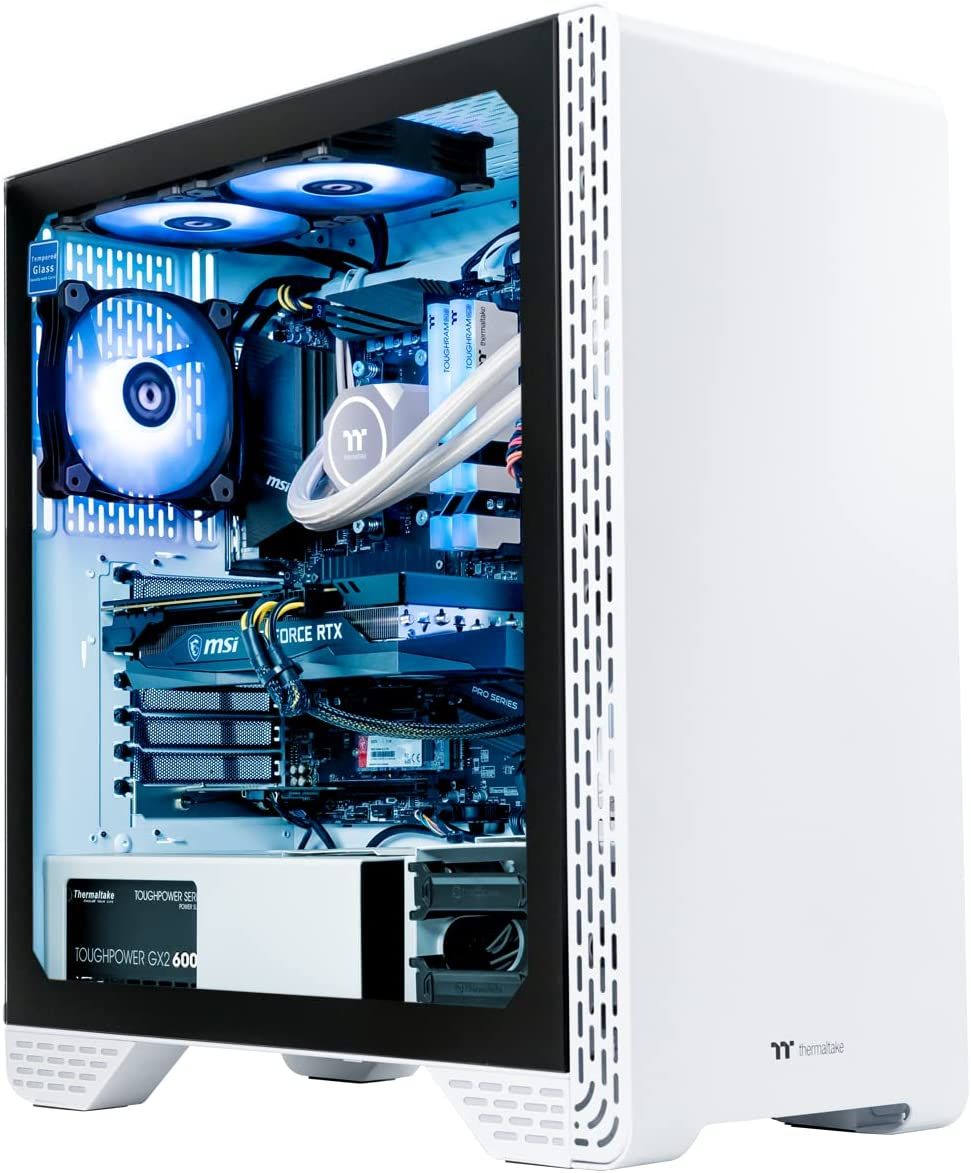 Thermaltake Glacier 360 Liquid-Cooled Gaming PC
This desktop PC from the cooling system professionals at Thermaltake features a liquid cooling system with capable gaming performance. The cooling features a closed-loop liquid cooling mechanism with a 240 mm radiator and three ARGB fans. The system includes an AMD Ryzen 5 5600X CPU, Nvidia's GeForce RTX 3060 with 2nd generation ray-tracing support, 16 gigabytes of DDR4 3600 MHz RAM with RGB, and a one terabyte NVMe SSD for storage. Connectivity-wise, the PC has Wi-Fi, USB 3.0, and multi-display support via HDMI and DisplayPort. The Thermaltake Glacier 360 comes with a Windows 10 Home license.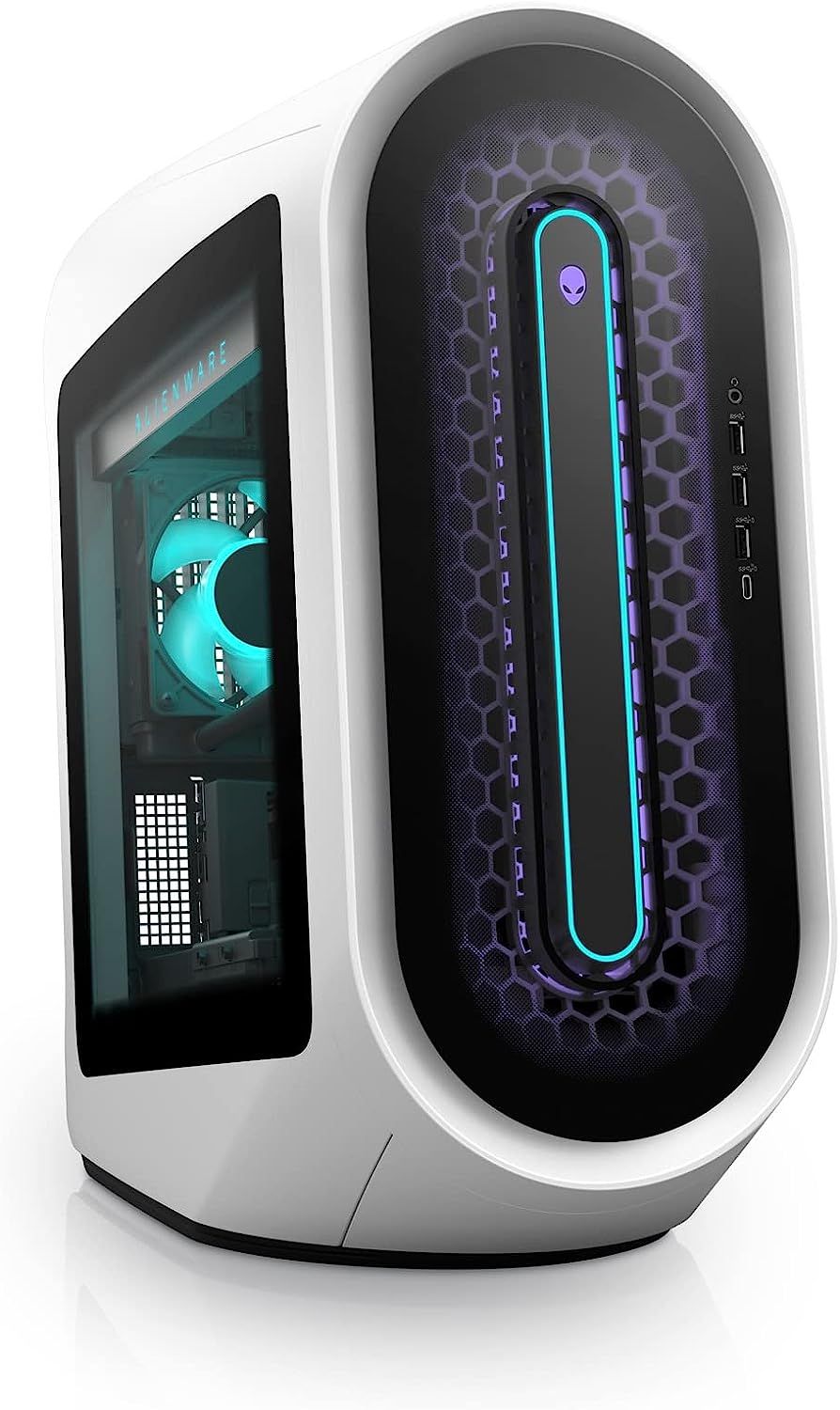 Alienware Aurora R13 Gaming Desktop
The Alienware Aurora R13 gaming desktop comes with a 12th-generation Intel Core i7 processor. This powerful CPU enhances the performance alongside the Nvidia GeForce RTX graphics. This desktop comes with the 3060 Ti model, which features Nvidia's second-generation ray-tracing cores for better lighting performance in games.
The Aurora R13 also features an optimized airflow system. The rear and top vents function as exhausts, helping to keep the temperatures within an ideal range. Additionally, the design of the Aurora R13 is unique and eye-catching.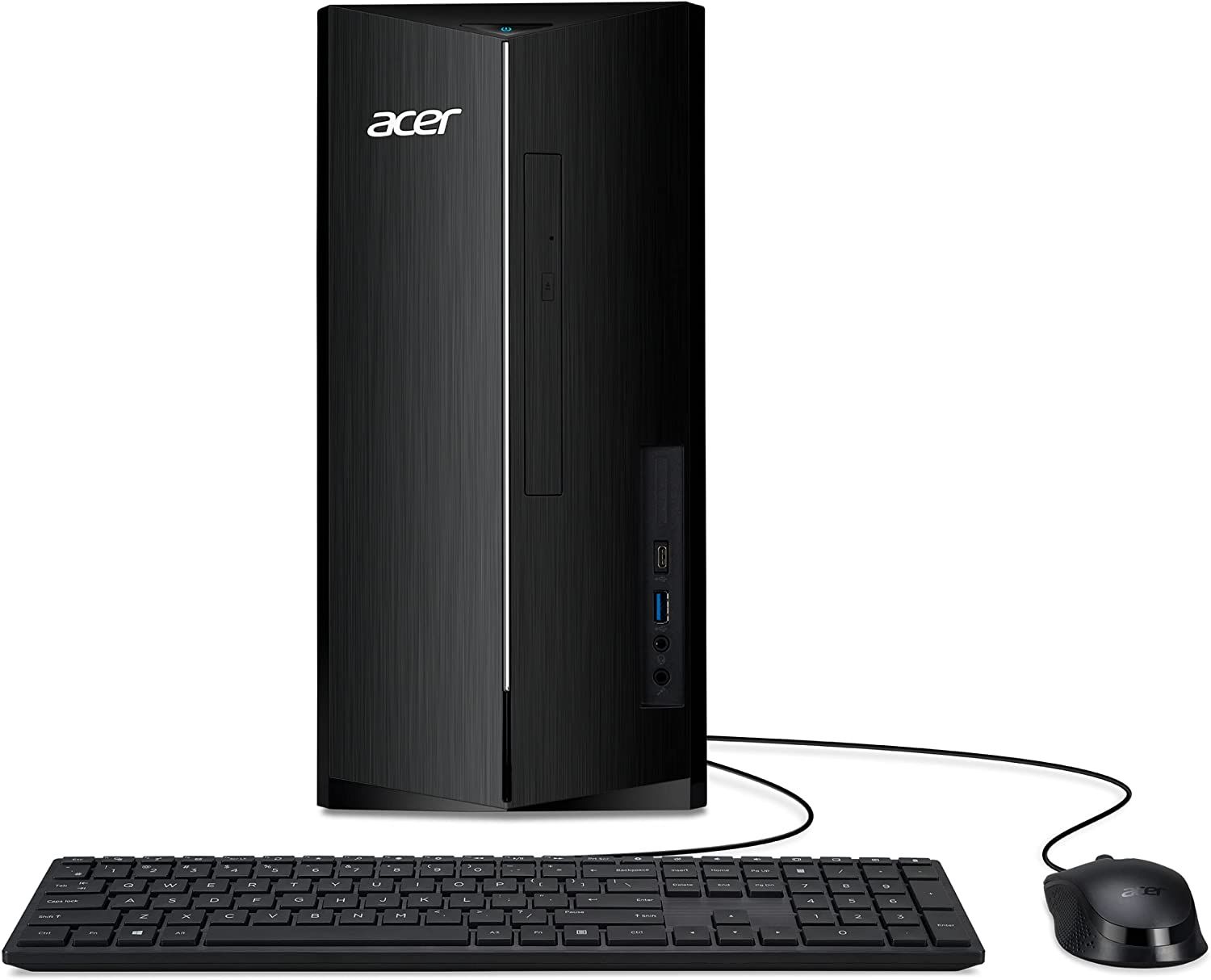 Acer Aspire TC-1760-UA93 Gaming Desktop
The Acer Aspire TC-1760-UA93 is equipped with a 12th Gen Intel Core i7-12700F processor with 12 cores and speeds of up to 4.9GHz. It delivers the necessary performance for basic computing to multimedia entertainment. The machine even can game thanks to its Nvidia GeForce GTX 1660 SUPER GPU, which has six gigabytes of GDDR6 video memory. Other specs include 16 GB of DDR4 memory, a fast 512-gigabyte NVMe SSD for quick game launching, and a terabyte hard drive for additional storage.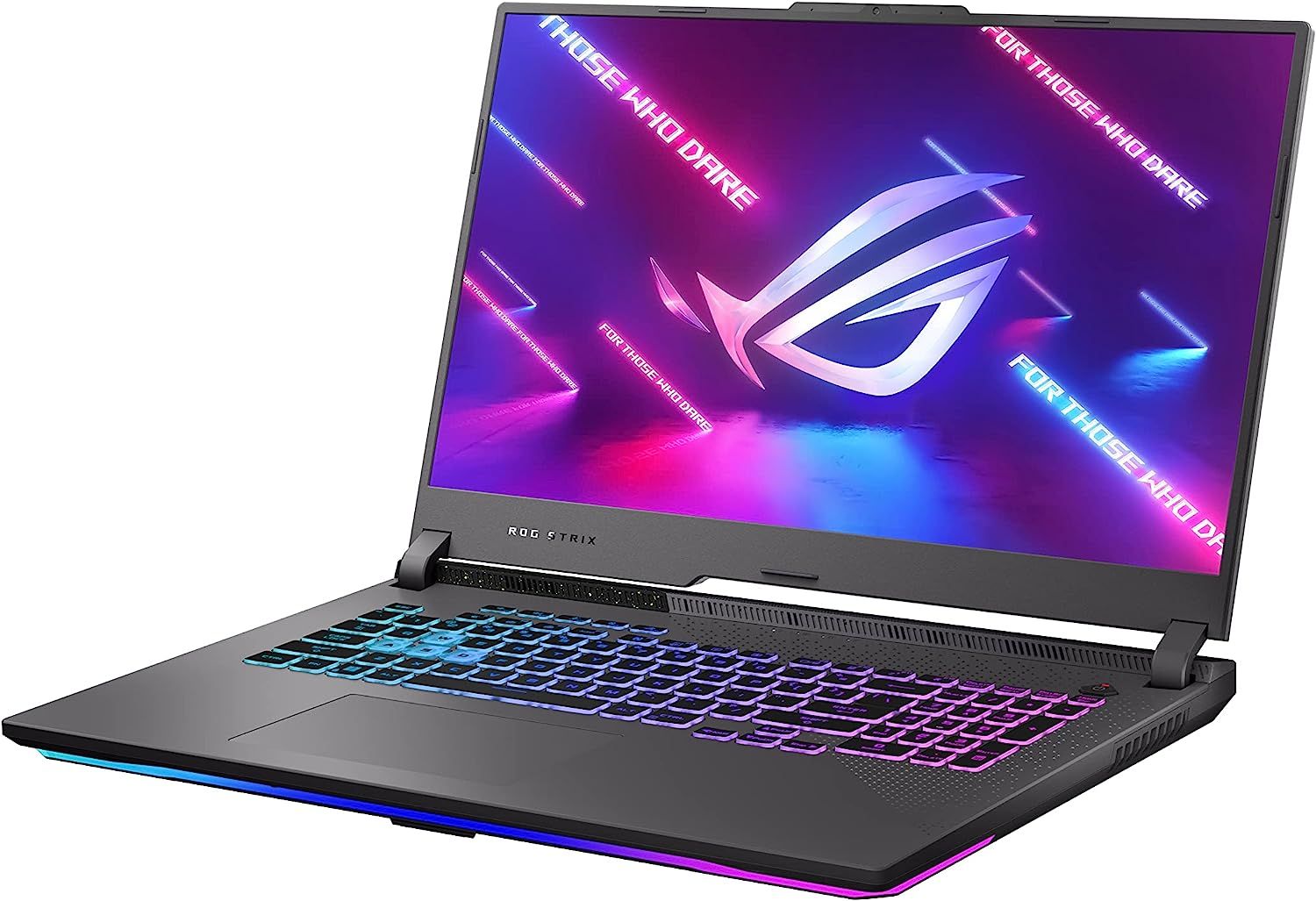 ASUS ROG Strix G17 (2023) Gaming Laptop
The ASUS ROG Strix G17 is a gaming laptop that's designed for anyone from regular gamers right up to esports professionals. It's powered by Windows 11, an AMD Ryzen 9 7945HX processor, and an NVIDIA GeForce RTX 4070 GPU. The machine offers 16GB of DDR5-4800MHz memory, which works alongside 1TB of PCIe 4×4 storage for fast loading times and smooth multitasking.
Cooling is essential for gaming laptops, and the ROG Strix G17 utilizes ROG Intelligent Cooling to manage its powerful components. The laptop also features Thermal Grizzly's Conductonaut Extreme liquid metal on the CPU, allowing for better performance over long gaming sessions.
FAQ
Q: How affordable can a gaming system be?
There's no set limit for how much a laptop or a desktop PC has to cost to qualify as a gaming system. However, gaming systems are often considered to have a gaming-grade GPU from AMD or Nvidia, and in laptops a high refresh rate screen. Usually, it is hard to find gaming systems under $500, and they can more commonly go for $1000 or more.
Q: Can you play games on battery power?
Although gaming laptops are battery-powered like any other laptop, they are often more optimally used for gaming when plugged in. The high energy requirements of the powerful components mean that the laptops run out of power fast and depending on the laptop can throttle the performance if not plugged in.
Q: How much RAM is required for a gaming PC or laptop?
A lot of RAM is not the most essential thing in a gaming system, but a minimum of 8 gigabytes is usually recommended. Some modern games require 16 gigabytes to run optimally, so it might be worth checking game requirements and whether the laptop supports upgrading RAM before purchasing.
MORE: Best Gaming Mouse Deals in August 2023
We hope you like the items we recommend and discuss! Game Rant has affiliate and sponsored partnerships, so we receive a share of the revenue from some of your purchases. This won't affect the price you pay and helps us offer the best product recommendations.
#Laptop #Deals #August