Highlights
Insomniac Games is working on three more games, including Marvel's Spider-Man 2 and Marvel's Wolverine.
There are rumors that Insomniac's third game will be a multiplayer title, and it could potentially be a co-op game set in one of their established franchises like Spider-Man or Ratchet and Clank.
Insomniac could also consider bringing back forgotten franchises like Resistance or Sunset Overdrive, which could be developed for the PlayStation 5 with enhanced online features.
Insomniac Games certainly seems deserving of the title "PlayStation's busiest studio." Not only did the developer release Spider-Man: Miles Morales and Ratchet and Clank: Rift back-to-back at the start of the PS5 generation, but it also has three more games in development. Marvel's Spider-Man 2 is right around the corner, Marvel's Wolverine is set to keep the superhero love going, and a third, unannounced game is in the works.
Based on previous job listings for Insomniac Games and recent rumors, this mysterious third game is poised to be a multiplayer title. Beyond that, nothing is known about the project, and there is always a chance that it could be a new IP. Assuming that Insomniac does not deliver a fully original multiplayer game, though, fans could find themselves enjoying a multiplayer-focused entry in one of Insomniac's established franchises.
RELATED: Marvel's Spider-Man 2 Could Start an Awesome Trend For The PS5
Existing Insomniac Properties That Can Serve As The Studio's Multiplayer Game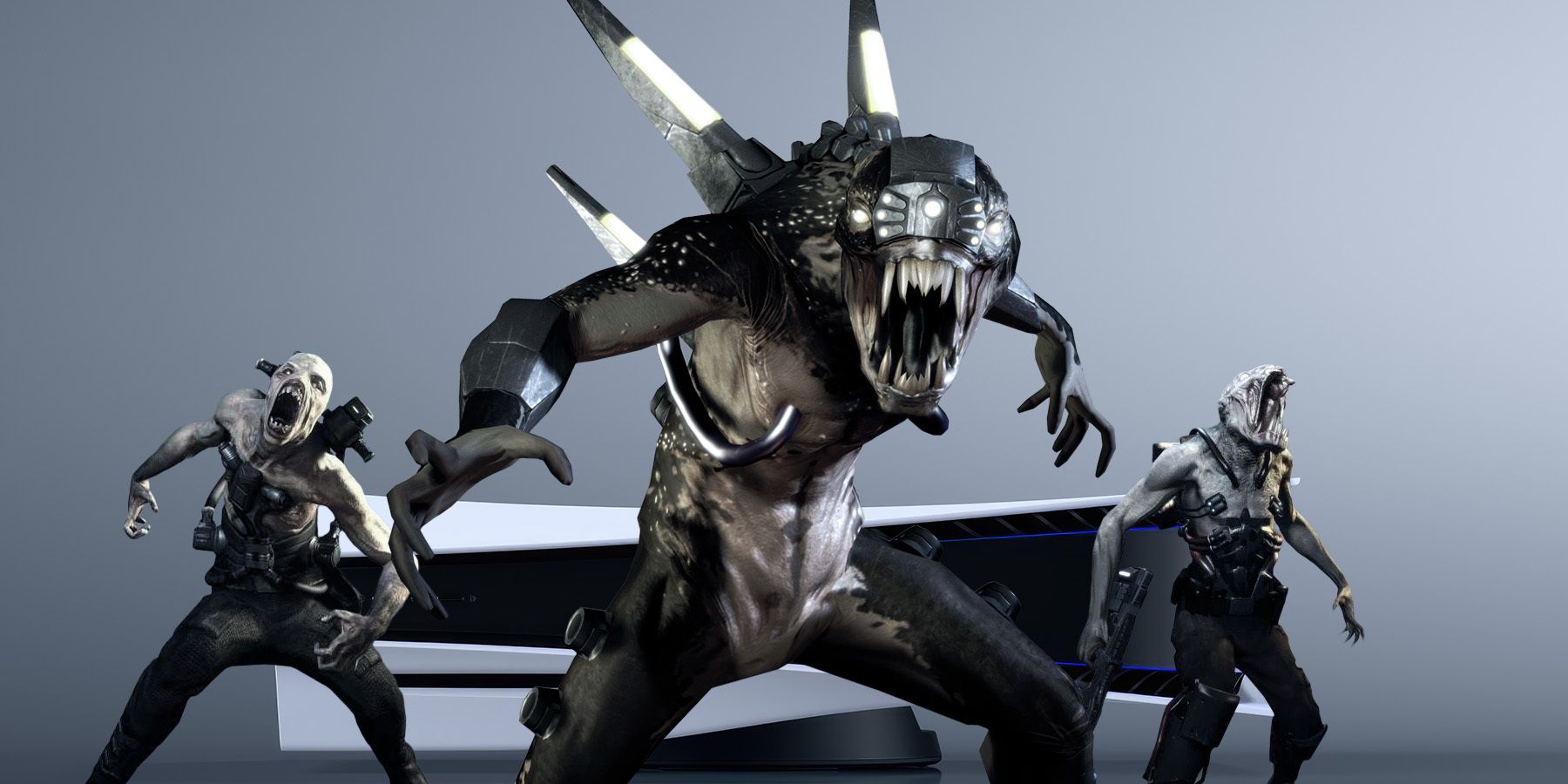 With Sony set to have proper competitive multiplayer matches covered with Bungie's Marathon and Haven's Fairgames, more co-op focused titles could be a good area to invest in. Horizon's leaked multiplayer project will likely end up dabbling in this area, as could The Last of Us' delayed multiplayer spin-off, but two of Insomniac's biggest properties could fit the co-op mold as well.
The first is Insomniac's hottest commodity at the moment, Marvel's Spider-Man. While Batman: Arkham Origins has shown that adding multiplayer elements to a successful superhero franchise is not always a recipe for success, the allure of swinging around New York City with a friend is hard to deny. Insomniac has established two active Spider-Men already, opening the door for a canon story where one player controls Peter and the other plays as Miles. Side activities could see players competing for higher scores in challenge missions and enemy hideouts, too. If Insomniac wanted to add more players to the mix, then the Spider-Verse could be opened up to bring in characters like Spider-Gwen and Spider-Man 2099.
Though a Marvel's Spider-Man 2 actor mistakenly suggested that co-op was coming to the game, making the idea fresh in many fans' minds, Ratchet and Clank also works as a co-operative game and deserves consideration. The ending of Ratchet and Clank: Rift Apart seemingly teased another adventure with Ratchet, Rivet, Clank, and Kit, and with each character being fully fleshed out, a co-op game feels possible. One player could control Ratchet and Clank while the other controls Rivet and Kit, letting gamers explore the galaxy with a friend. While Ratchet and Clank has had mixed success when dabbling with co-op in the past, having another Lombax in the mix can make a big difference.
The best option of all might just be Resistance, though. A strong-but-forgotten FPS series from the PlayStation 3 era, Resistance delivered singleplayer campaigns with memorable stories alongside some fun arena multiplayer. With Resistance 2 also providing a co-op campaign, a new, live service Resistance title could fire on all cylinders. Not only could it deliver a polished singleplayer mode like PlayStation fans have come to expect, but separate co-op and multiplayer modes could be supported long after release.
The final option to consider is Sunset Overdrive. Though the original game was an Xbox exclusive, Insomniac still owns the rights to the franchise, meaning it could develop a new entry for the PlayStation 5. The stylish, over-the-top setting of Sunset City deserves to be explored again, and its eight-player co-op could be taken to the next level. Instead of being a separate mode, co-op could allow a big group of players explore a massive open world together. Clearly, though a new IP is on the table, Insomniac Games has a lot of existing properties that can support a multiplayer spin-off.
MORE: Insomniac's Next Game Being Marvel-Related Would Be a Double-Edged Sword
#Insomniac #Shortage #Options #Rumored #Multiplayer #Game