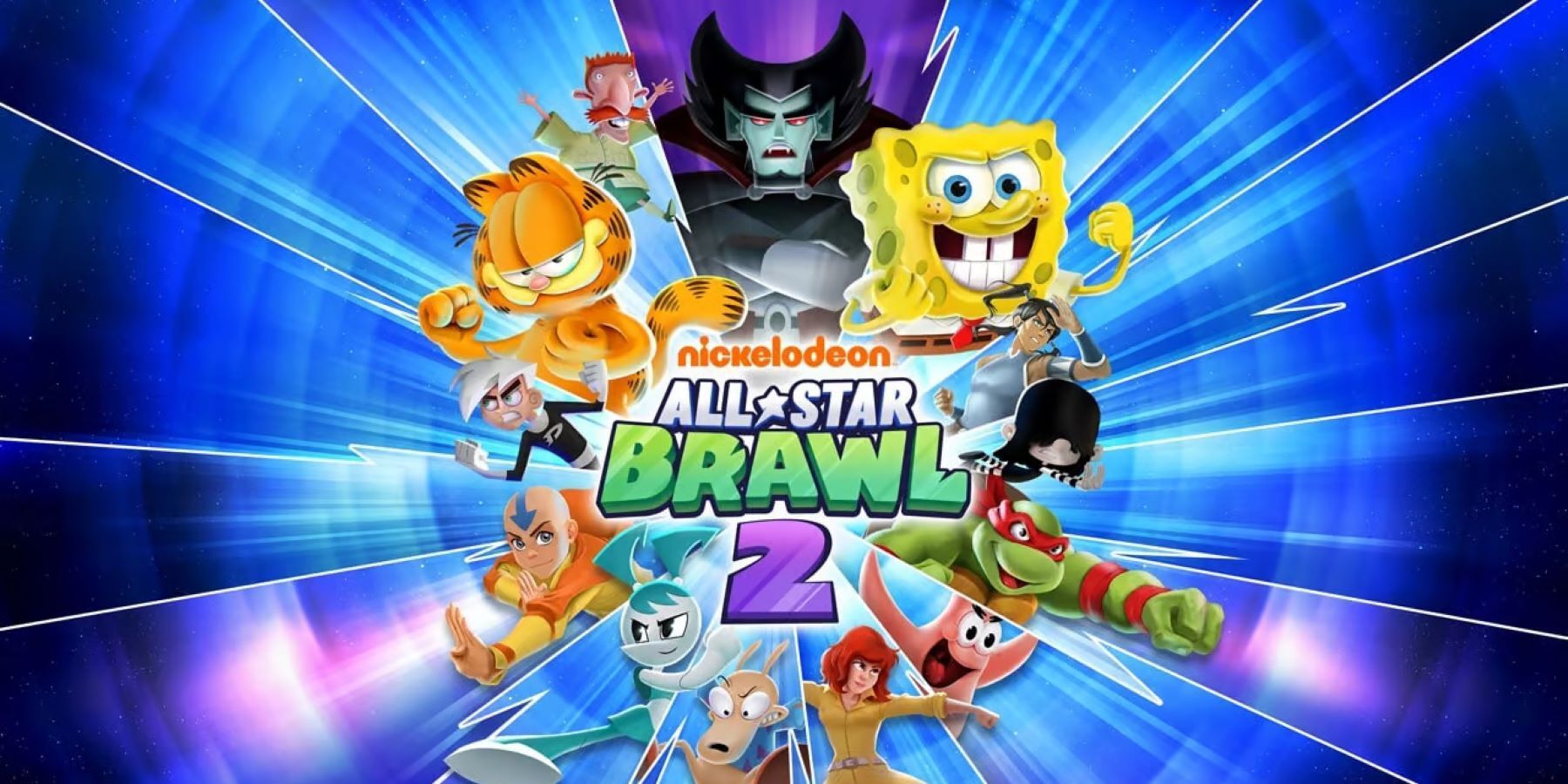 Highlights
Nickelodeon All-Star Brawl 2 is releasing sometime this year, addressing the missing features and characters from the first game.
The newest character, Plankton, was revealed in a gameplay trailer and has a tank robot with ketchup bottle guns and a flying propeller antenna.
The sequel will have new mechanics, including changes to shielding and dodging, a Slime meter for certain moves, and a campaign mode with unlockable content.
Nickelodeon All-Star Brawl 2 has revealed its newest character. Revealed in late July, publisher GameMill Entertainment confirmed that it's releasing the Nickelodeon All-Star Brawl sequel sometime this year.
First released in 2021, the first Nickelodeon All-Star Brawl gave players the opportunity to play beloved Nickelodeon characters, such as SpongeBob SquarePants and Aang, in a platform brawler setting. The game was also met with mixed reviews from players as it was missing some features and Nickelodeon characters, which GameMill said it would address in the sequel. Despite GameMill not providing updates on its project, many Nickelodeon All-Star Brawl 2 leaks started surfacing online.
RELATED: Nickelodeon All-Star Brawl 2 Leaks New Character
Following its recent announcement, Nickelodeon All-Star Brawl 2 introduced new character Plankton to its roster. In a gameplay trailer uploaded by YouTuber GamersPrey, Plankton is seen fighting with his tank robot with ketchup bottle guns attached to its arms, and the antenna turning into a propeller, so it could fly around the arena. Plankton's wife Karen, who is a computer screen, also makes an appearance as she assists him in some attacks. Plankton will join fellow Nickelodeon All-Star Brawl newbies Squidward and Jimmy Neutron.
In the video's comment section, many people expressed their excitement over Plankton's inclusion in Nickelodeon All-Star Brawl 2. One said that they appreciated how Plankton's robot was still expressive, giving them the impression that they were still playing the actual character even though he's controlling a mech. Some also commended the developers for making an effort to make the sequel look better than the first game. It's also likely that Nickelodeon All-Star Brawl 2 might announce more new characters in the coming days or weeks, which might include rumored character El Tigre.
Apart from the character announcement, GameMill Entertainment and developers Ludosity and FairPlay Labs also revealed during EVO's Industry Showcase that Nickelodeon All-Star Brawl 2 will have new mechanics. This includes an overhaul on the shielding and dodging mechanics, and a new Slime meter that players can fill up to augment certain move sets. These are on top of other upgrades, such as a campaign mode and more unlockable content. Hopefully, these would enhance Nickelodeon All-Star Brawl 2 players' overall experience once they get their hands on the game.
Nickelodeon All-Star Brawl 2 doesn't have a final release date yet, but it's already gained a decent amount of hype from platform brawler fans. Nickelodeon All-Star Brawl 2's campaign mode, specifically, would be a great way to pull in new fans as it would allow them to play as their favorite characters. With features and an impressive roster such as these, Nickelodeon All-Star Brawl 2 could very well be good competition for other popular platform brawlers.
Nickelodeon All-Star Brawl 2 is currently in development for Nintendo Switch, PC, PS4, PS5, Xbox One, and Xbox Series X/S.
MORE: Nickelodeon All-Star Brawl 2 Cannot Ignore One Franchise Like The First Game Did
#Nickelodeon #AllStar #Brawl #Reveals #Character