Highlights
Komamura's Bankai, Kokujō Tengen Myō'ō, is a powerful suit of living samurai armor that mirrors his movements and attacks with great strength.
In his human form, Komamura becomes temporarily immortal and activates his Bankai's ultimate ability, Dangai Jōe, which strips away the armor and leaves behind a reiatsu-based warrior focused on all-out attack.
Komamura's Zanpakutō, Tenken, and Bankai reflect Buddhist and Hindu concepts of wrathful deities and underworld realms, symbolized by the vajra guard and black ropes, respectively.
The following contains spoilers for BLEACH: Thousand-Year Blood War Part 2, Episode 4, "Heart of Wolf" available for streaming on Hulu and Disney+
In the fourth episode of BLEACH: Thousand-Year Blood War Part 2 – The Separation, titled "Heart of Wolf", 7th Squad Captain Sajin Komamura faced Sternritter E – The Explode, Bambietta Basterbine after a lengthy absence since his defeat at the hands of his opponent in the previous season. Armed with the secret technique of the Wolfman Clan, and the final form of his Bankai, Komamura quickly dispatches of the Quincy.
His Bankai has been seen several times throughout BLEACH; however, the last-ditch nature of the adaptation of Kokujō Tengen Myō'ō he used in the 17th overall episode of the Thousand-Year Blood War arc means that it could only ever be used in truly extenuating circumstances. How exactly does Komamura's Bankai work?
RELATED: BLEACH: Thousand-Year Blood War Reveals Hirako Shiniji's Bankai
Zanpakutō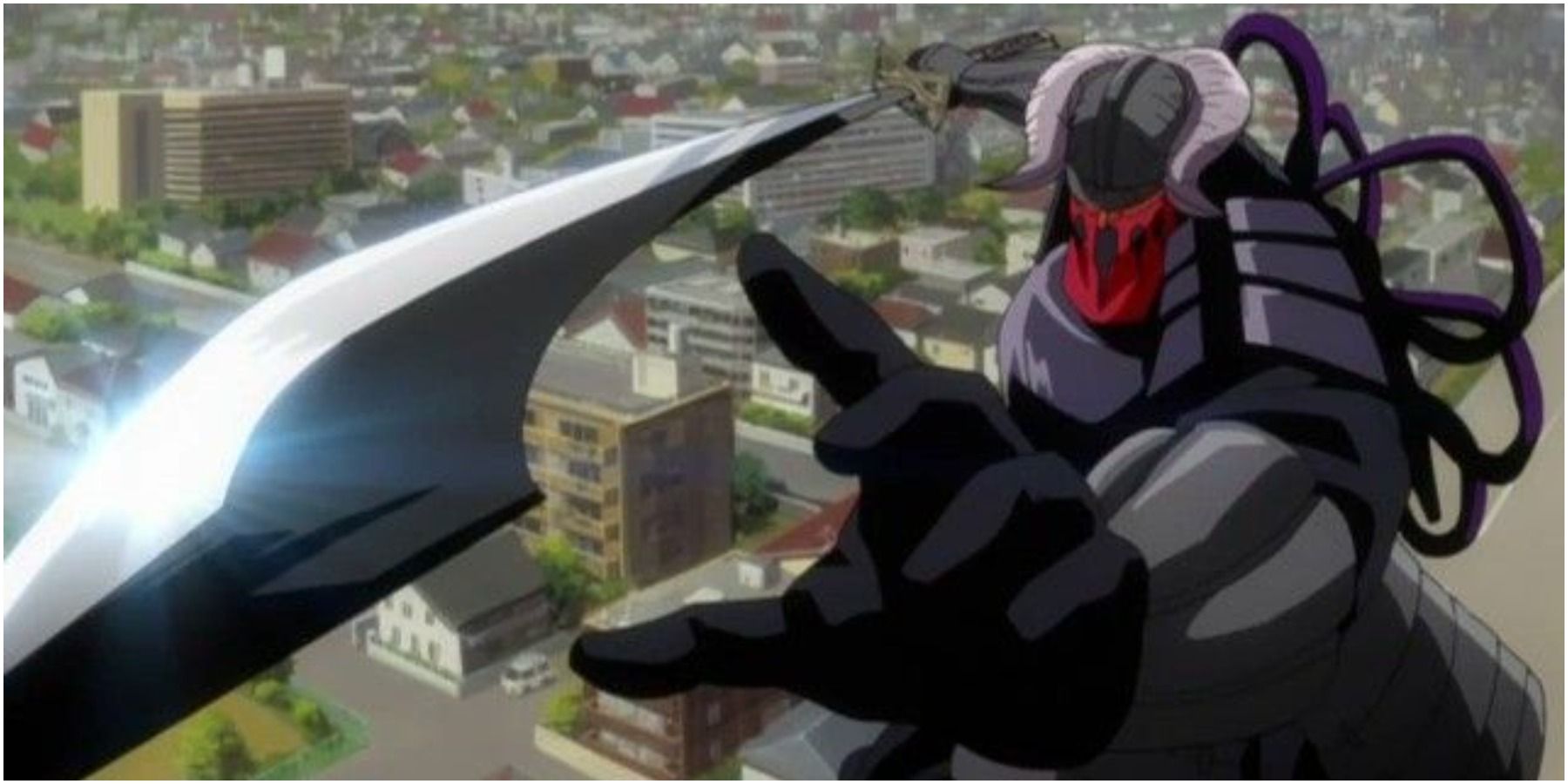 Komamura's Zanpakutō, Tenken ("Heavenly Punishment") is quite the powerful weapon even in its Shikai state. In its unreleased state, Tenken, looks just like a regular katana with an hourglass-shaped guard, an appearance that is maintained even after Komamura releases it. In its Shikai state, Tenken enables Komamura to command gigantic phantom limbs of a powerful suit of armour that follow his movements. Their strength is proportionate to their size, meaning that if Komamura swings his sword, the giant phantom limb that replicates that movement will do so with the appropriate strength for its size. The falchion-like blade wielded by the armour set follows the trend of the two-tone colour-scheme of the blade seen with most Shikai.
The Bankai, Kokujō Tengen Myō'ō ("Vidyaraja of Kālasūtra's Heavenly Punishment") is similar to the Shikai in its application of an avatar-like summoning; however, this time, the entire suit of armour is manifested. Komamura's movements are then mirrored by this giant suit of living samurai armour, whose strength is again appropriate for its size, but greatly bolstered because the strength of the entire suit of armour is applied in its attacks. The connection between Komamura and his Zanpakutō in this situation goes both ways – if Kokujō Tengen Myō'ō sustains significant amounts of damage, then that goes on to threaten Komamura's lifem but unlike most Bankai, it heals if he is healed. It is because of this symbiotic connection between Komamura and his Bankai that he has not been able to make use of its most powerful application until now.
Gloves Come Off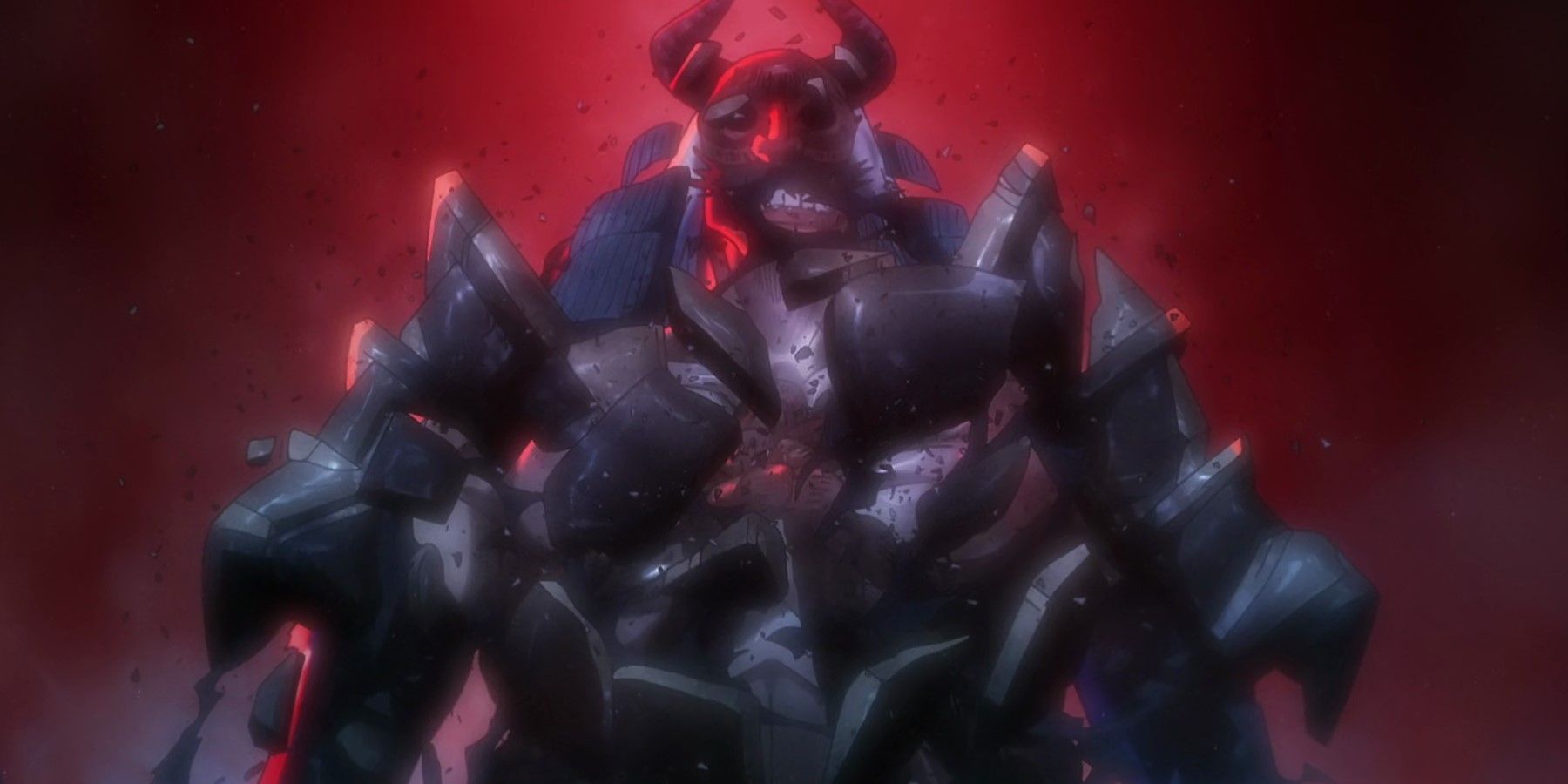 Having obtained the secret Jinka Technique of his people, Komamura was able to temporarily assume a human form and gain tremendous spiritual power. Komamura had to give up his heart and turn his body into a shell built for one goal: vengeance. As such, Komamura was unkillable in his human form because he was a walking corpse at that stage; a state of temporary immortality. This is how he would be able to activate the ultimate ability of Kokujō Tengen Myō'ō: Dangai Jōe ("Armor Repulsion Rope Raiment"). When Komamura activates his Bankai, he essentially summons an avatar that is a living suit of armour; however, Dangai Jōe is the stripping away of the very armour that is this life.
This paradoxical situation leaves behind an exposed body composed purely of reiatsu; a warrior with all intent of defence thrown out the window in favour of all-out attack. While in this form, Kokujō Tengen Myō'ō is still connected to Komamura; however, whatever damage is sustained is quickly regenerated, and since Komamura was effectively immortal in his second fight against Bambietta, he was able to use this incredibly risky ability in tandem with the Jinka Technique to overwhelm the Quincy. The appearance of the Bankai in Dangai Jōe state is terrifying as it has a demonic appearance with its fanged snarl and flaming eyes.
Heavenly Punishment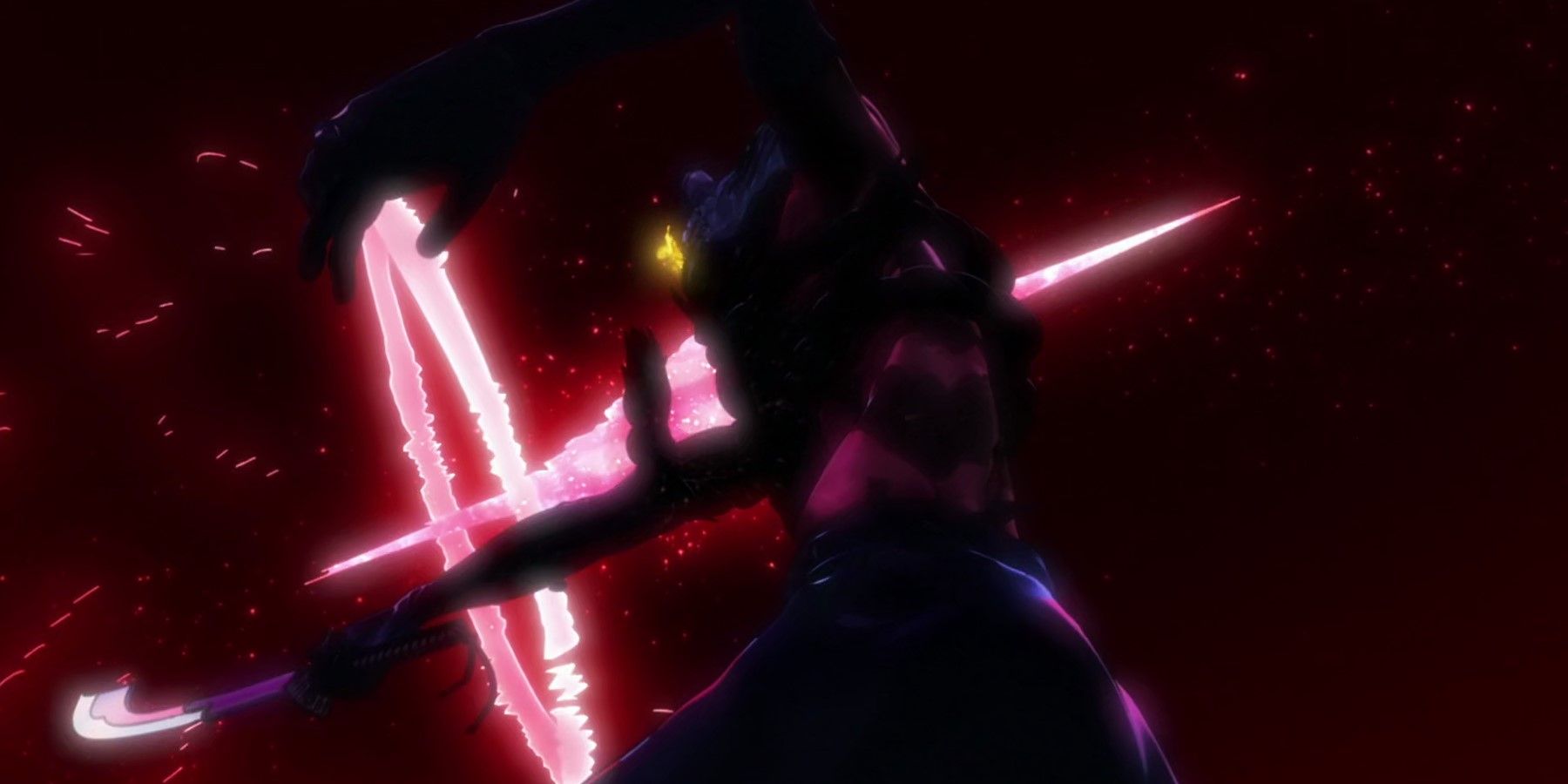 Komamura's Zanpakutō reflects various aspects of his character, but to understand that, it needs to be broken down. "Tenken" is written 天譴 in Japanese, with the kanji for "Heaven" and "Reproach", which together become "Heavenly Punishment". This leads into the Bankai, Kokujō Tengen Myō'ō, written 黒縄天譴明王, which is either translated to "Vidyārāja of Kālasūtra's Heavenly Punishment" or VIZ's "Divine Retribution, Black Ropes of Ruination", both of which point at the Buddhist concepts that inform the name, albeit to different degrees. In East Asian Buddhist and Hindu cosmology, various deities exist and preside over wisdom; more specifically, the category of "Wisdom Kings", known in Sanskrit as Vidyārāja, and in Japanese as Myō'ō, 明王, written with a kanji that denotes brightness or enlightening followed by one for "king".
As such, these deities have associations with brightness, radiance or the heavens; however, a defining factor is that they are wrathful deities thought to be the embodiment of the mystic power of esoteric wisdom. Depending on the particular school, various layouts of the significant Myō'ō have been constructed; however, the clue to the one invoked in Komamura's Bankai lies in the "Kokujō", written with the kanji for "black" and rope but is the proper name of a particular Hell-like realm in Buddhist cosmology, known as Kālasūtra – the Hell of the Black Thread.
Naraka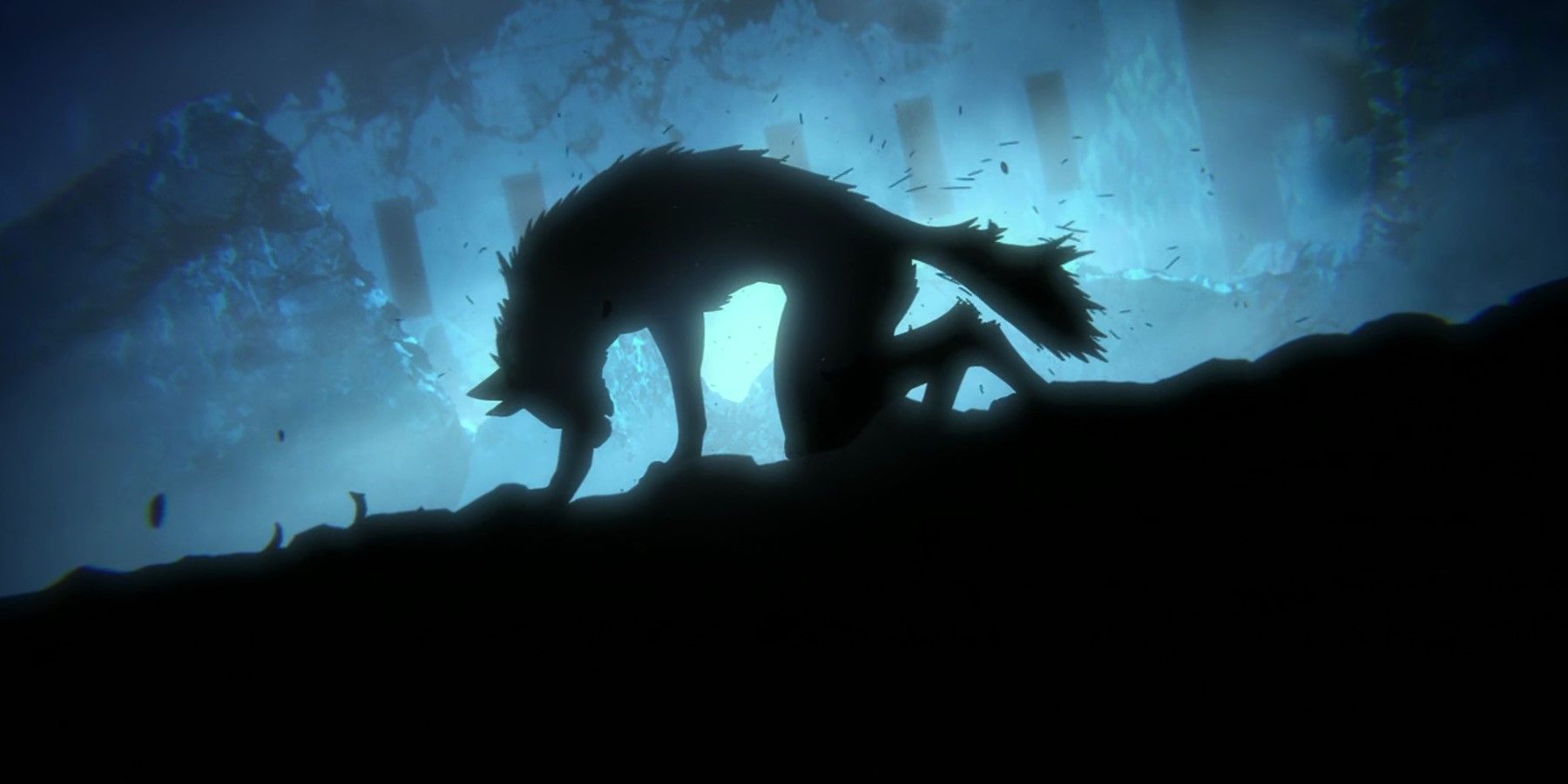 A Naraka is a Hell-like realm in Buddhist cosmology. The key differences from Christian conceptions of Hell are that one's being in a Naraka is not divine punishment for misdeeds per se, but rather the result of accumulated karma, and that the stay is unfathomably long but not eternal. There are eight cold and eight hot Naraka, with Kālasūtra being the realm of "black thread", in which beings born in this realm experience various horrors. The eponymous "black thread" refers to hot black ropes used to bind bodies of beings who incarnate in this realm; which are then used as guidelines for slashing and maiming with fiery saws and axes.
Certain aspects of various Vidyārāja apply to Komamura; however, the story of Acala ("The Immovable") bears several parallels, such as his journey from humble apprentice of the Buddha Vairocana to prolific protector of the Dharma, remover of obstacles and destroyer of evil armed with a sword and noose. Komamura's journey is one thing; however, with some of the knowledge of Buddhist deities, the hourglass-shaped guard on his sword finally makes sense: it's not an hourglass, it's a vajra – the thunderbolt symbol of Hinduism and Buddhism commonly associated with Indra.
Dharmapala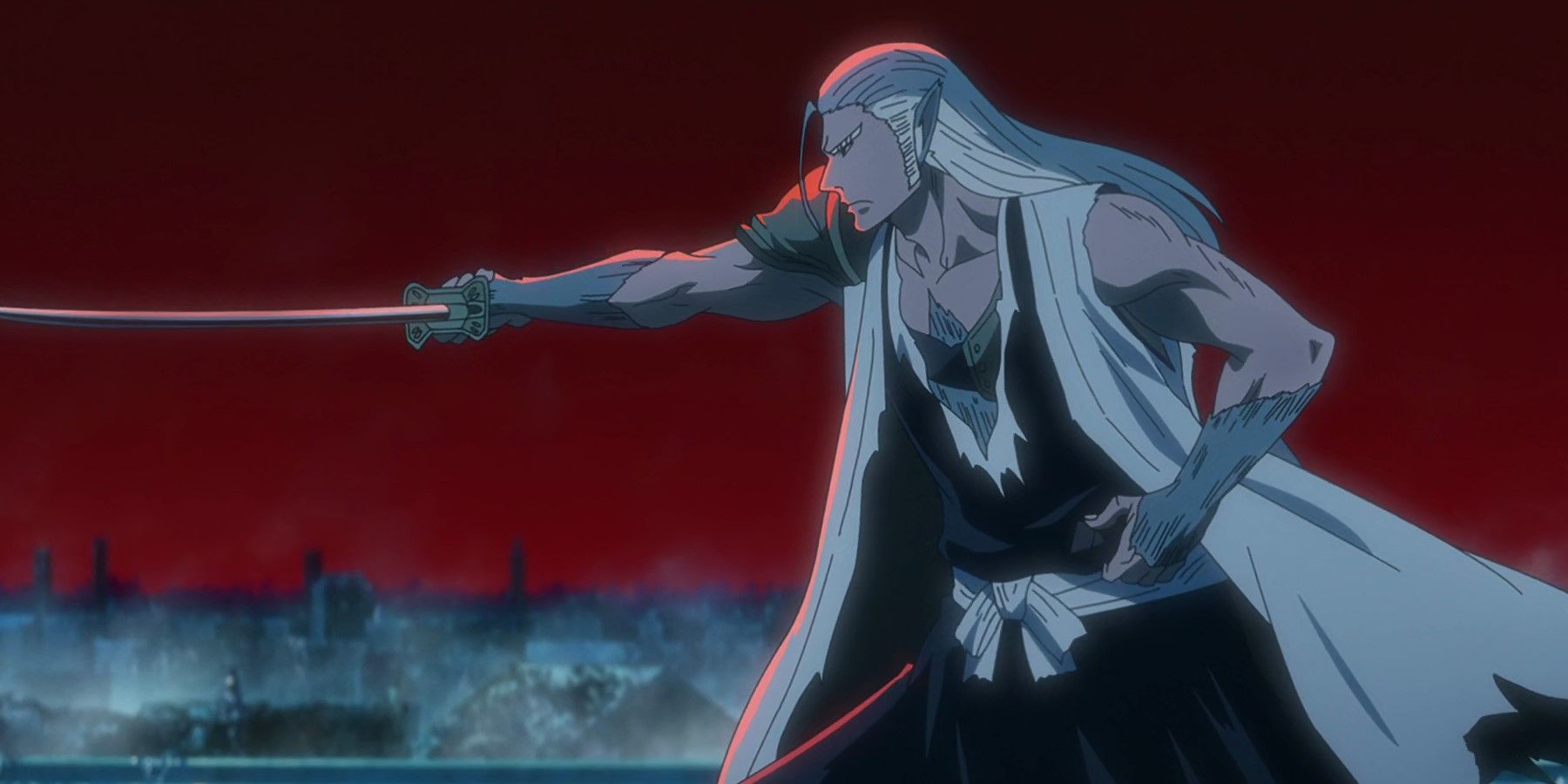 The identification of the guard to Komamura's Zanpakutō as a vajra is supported by the striations from the rectangular centre to the edge on either side of this hourglass shape that give the impression of divisions, or more accurately, petals. There's also the fact that upon the activation of his Bankai against Bambietta, the chanting music and distinct sounds of a bell, or "ghanta" can be heard – this bell is known to always accompany the vajra in Buddhist religious practices, as it is believed to be able to ward off evil spirits. With the Jinka Technique's positioning as a ritual, the battle against Bambietta can be seen as Komamura's adherence to his role as the acolyte turned punisher of evil. In various iconography, the wrathful wielder of the vajra ("vajrapani", one with vajra in hand) brandishes the weapon in his right hand, holding it above his head – the way Komamura does when using his Bankai.
Conceptually, Tenken and Kokujō Tengen Myō'ō are expressions of the Komamura's journey as a shameful sinner due to his incarnation as a Wolfman, and his desire for not just justice, but retribution for past sin. The golem that is Kokujō Tengen Myō'ō has the fearsome look of a "dharmapala", a protector of the Dharma, and the ropes that bind it are a direct reference to a specific Hellish place – a Naraka, much like the existence of Wolfmen in Soul Society. It is for these connections, and his deep understanding of his Captain's beliefs that Tetsuzaemon's first words to him upon finding Komamura were simply "you haven't done anything wrong" – words liberating Komamura from his cycle of guilt. The black ropes represented by Komamura's Bankai are also thematically linked to the white threads seen by Ichigo in the post-credit scene, foreshadowing his arrival to the cloth manipulating Fourth General of the Royal Guard, Senjumaru Shutara.
MORE: 10 Hidden Easter Eggs and References in Bleach You Might Have Missed
#ThousandYear #Blood #War #Part #Komamuras #Bankai #Explained