Highlights
Ghost in the Shell: Arise received average reception, with some considering it a failure, but the exploration of the Major's romantic affairs was a pleasant surprise.
While love stories have never been a priority in the Ghost in the Shell franchise, the Major's sexuality and her attachment to her self-image have always been important aspects of her character.
Arise introduced a love story between the Major and Akira, revealing a gentler side of her, but it ultimately ended in betrayal and disappointment, highlighting the franchise's struggle with political conspiracies and the need to stray from convention.
Ghost in the Shell: Arise was a success in the sense that its reception wasn't terribly negative nor was it exceedingly positive, marking it as average, which to some is the same as a failure. Whether that assessment is fair is debatable, but of the bevy of interesting ideas explored within, the decision to put the Major's romantic affairs front and center might be the most pleasant surprise.
Written by Tow Ubukata, Arise was a series of short films, released theatrically in Japan prior to a physical release shortly after, and the story served as a pseudo-prequel to the franchise as a whole. After a TV version aired in 2015, a feature film was released, titled Ghost in the Shell: The New Movie, which brought the story – and this iteration of the franchise – to a close.
RELATED: The Most Violent Anime That's Somehow PG-13
A Brief History of Romance in Ghost in the Shell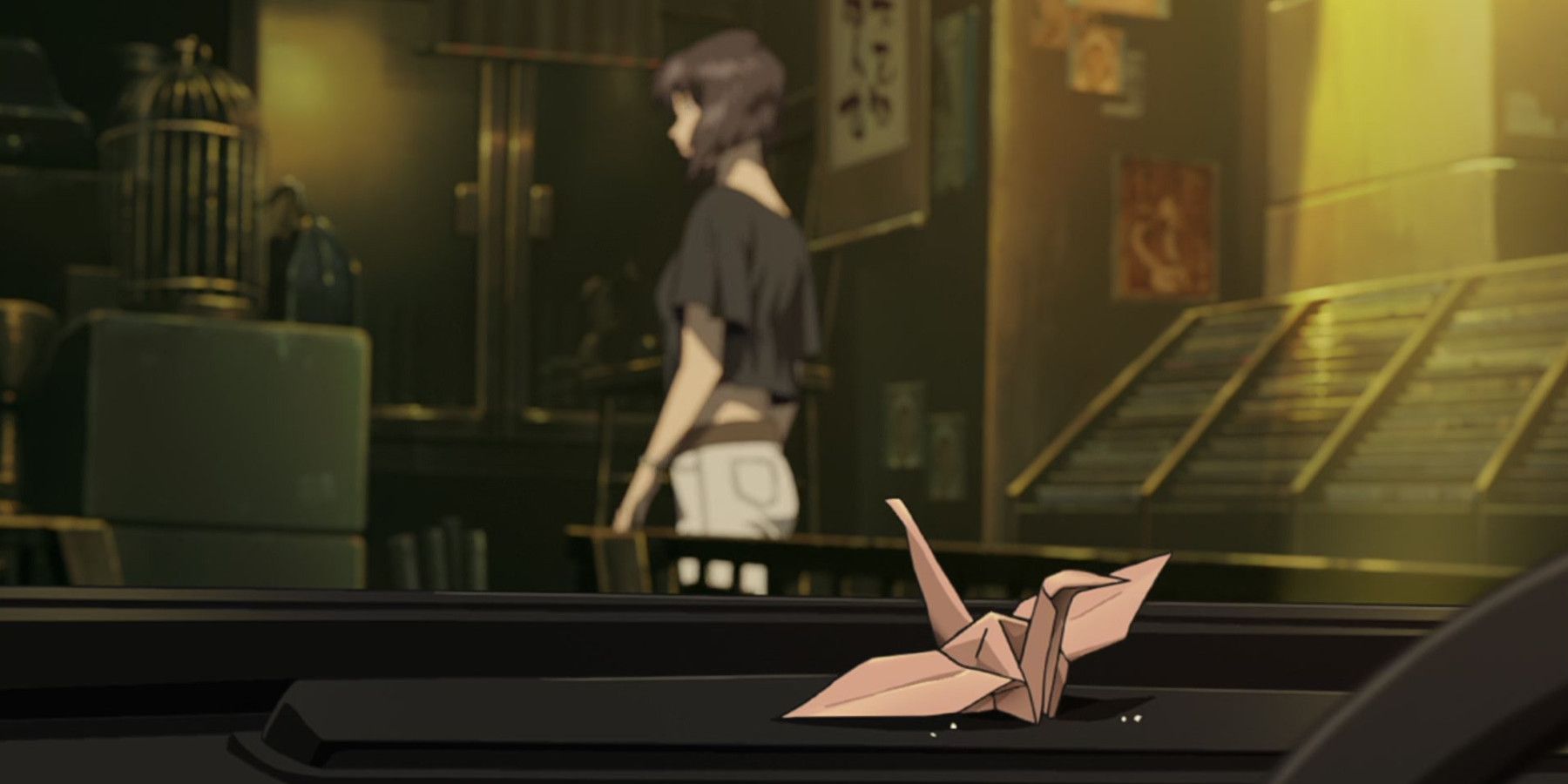 Across the animated adaptations of Shirow Masamune's Ghost in the Shell, it has never been too concerned with love stories – at least relative to the main characters. There may be implications to past loves or suggestions of active romantic/sex lives outside of work, but besides select standalone episodes in particular iterations, love isn't a priority.
With that said, Major Motoko Kusanagi's sexuality has always been a big part of her character, and ties in perfectly with the franchise's commentary on identity. In a world where a cyborg like her can choose any form she wishes, she has an attachment to a particular look; a self-image that is outwardly – and proudly – sexual. It's no wonder that queer fans of Ghost in the Shell consider her to be a trans icon, and her blank-slate backstory tends to support that reading of her character.
Furthermore, she's been shown to be bisexual in both the manga and Stand Alone Complex. However, while these aspects inform her personality and the rich inner life outside of her work, rarely have these aspects of her character played a large role in the main narrative. Major and Batou have always had a complicated relationship, but they've never explicitly been more than close friends and at most, it's an unrequited love for the Major by Batou.
Prior to Arise, the closest that Ghost in the Shell came to a love story was the tale of Motoko and Kuze in Stand Alone Complex 2nd Gig. The two of them were involved in the same plane crash as children, and it was a young Motoko who convinced Kuze to become a cyborg like her and to truly live life again. It seemed like fate that they ended up meeting again, but while the Major eventually realized their shared past, Kuze never did.
It was a beautifully tragic story, but not one that is expressly a love story. If anything, it felt like more than just that, lending to the admiration fans have for Stand Alone Complex and its subtlety, patience, and believable character writing. So when Arise decided to suddenly give the Major a boyfriend in the third film, it's understandable that critics of the series might discount it as a cheap subplot. But as it turned out, it was appreciably more promising than that.
The Story of Motoko and Akira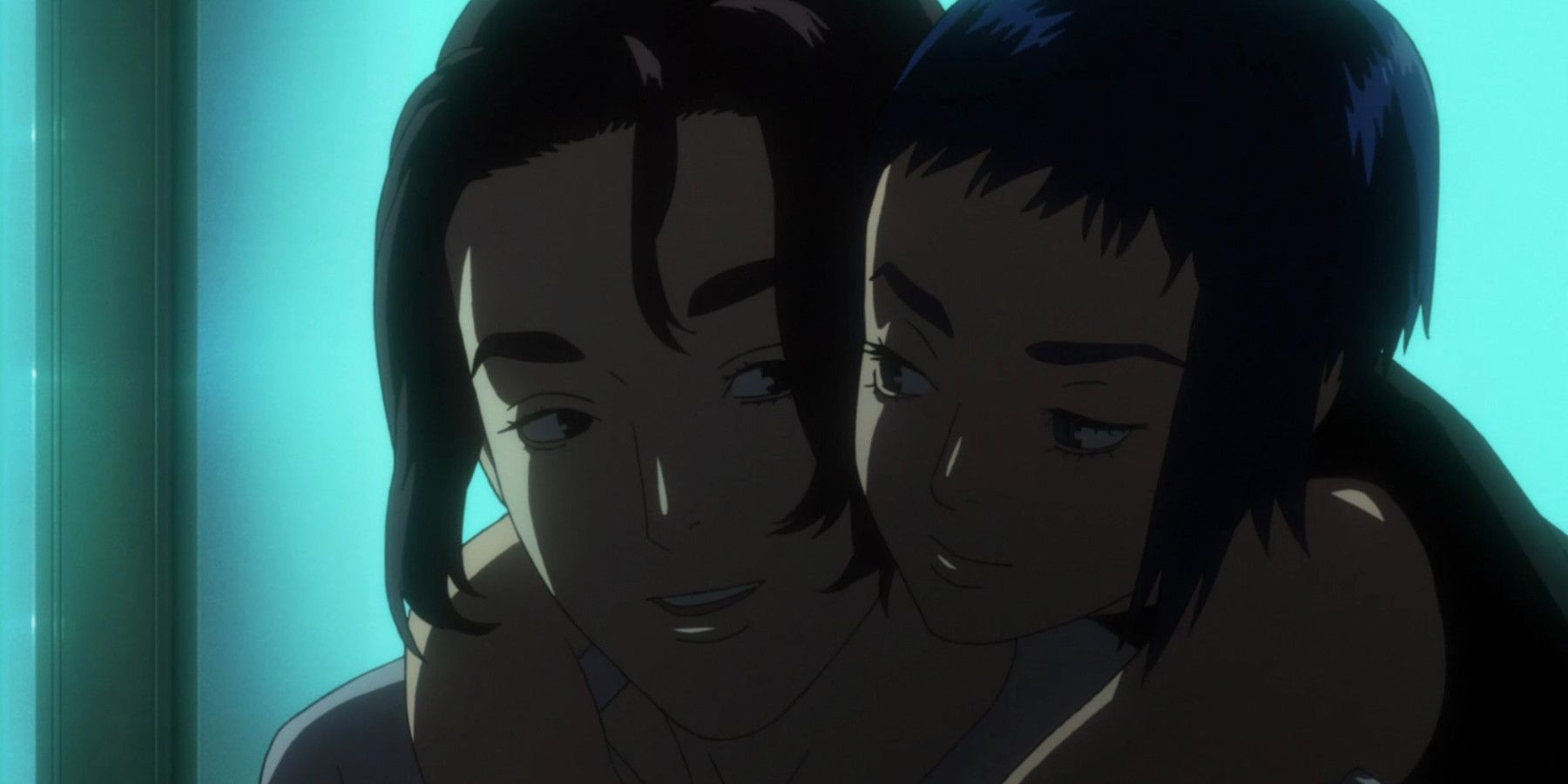 Ghost in the Shell Arise: Border 3 – Ghost Tears, continues the tale of Section 9's formation by showing how Togusa came to be a member of the Major's team. However, the larger story is centered around the Major's relationship with Akira Hose, a prosthetic engineer, and the latest in a line of would-be boyfriends. There's a running joke between the Section 9 members about how her relationship is a new record after how quickly past ones have ended.
Arise depicts the Major as having a far more prickly demeanor compared to her cool-headed albeit sassy attitude seen in other iterations. Elizabeth Maxwell's performance certainly gets it across that is a far angrier, no-nonsense take, which makes sense given the context. As it is a pseudo-prequel, Arise interrogates the idea of her body being the property of the state a lot more directly.
It's because of this that the Major's conflict between body and self – something present throughout the franchise – motivates the story directly as a mission of self-empowerment. The formation of Section 9 becomes about forging a place where she and her team can act freely, without fear of being taken advantage of. And her relationship with Akira reveals a gentler side of Motoko that up to that point was rarely ever seen.
One is a prosthetic engineer, the other is a client, and they're both cyborgs, so there's a built-in physical relationship and understanding of one another. Motoko's inner conflict surrounding her identity makes her a guarded person, but Akira is respectful of this, and as Border 3 progresses, she opens herself up more and more to him. He helps show her that she is human and can live happily as such, no matter the nature of her body.
Arise's Unhappy Ending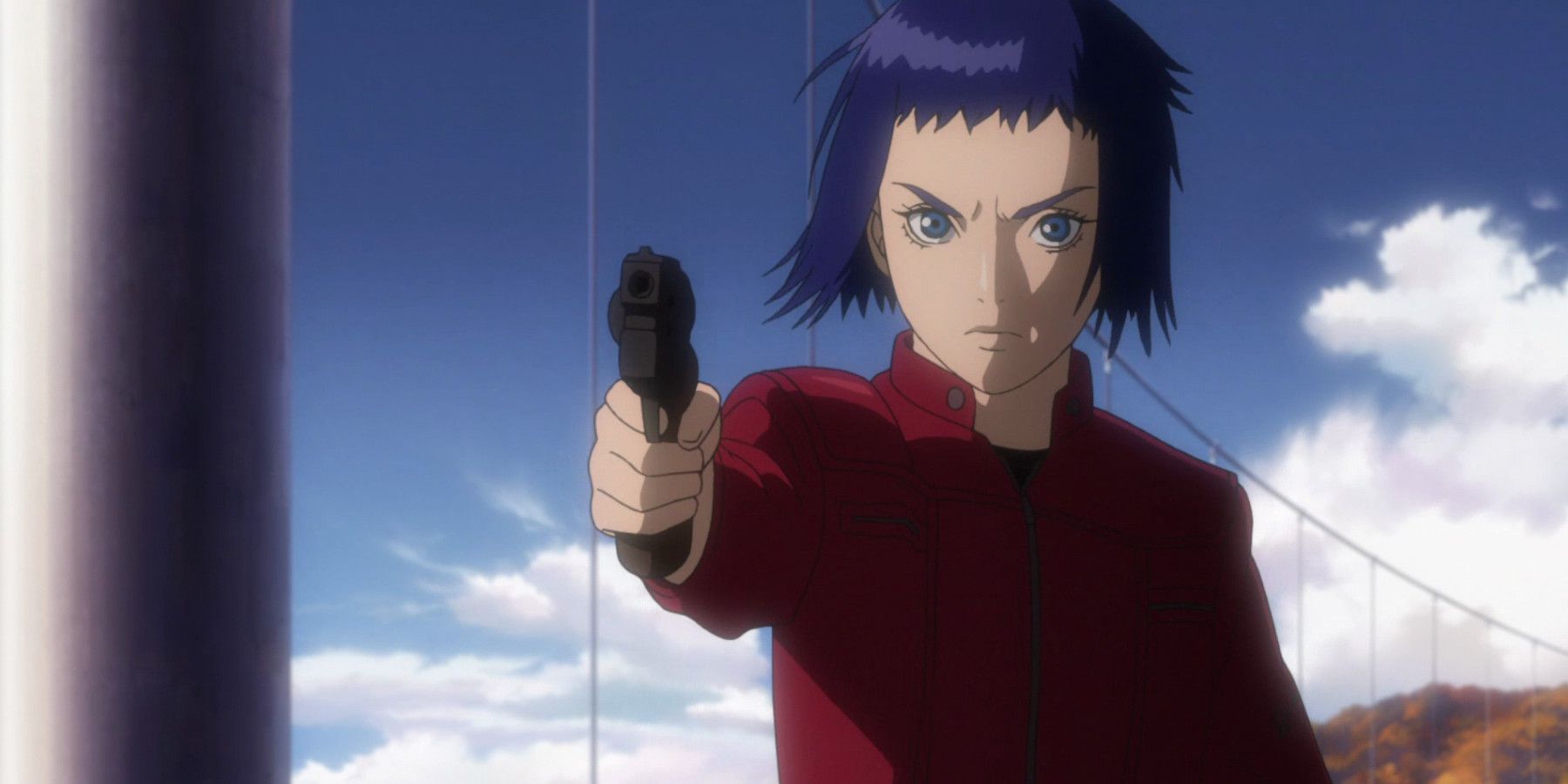 Unfortunately, Akira turns out to be a puppet in the film's central conspiracy, even tampering with Motoko's prosthetics at the behest of the film's antagonists. Throughout the story, her leg often experiences painful spasms, thought to be the result of someone "infiltrating" her ghost with a virus during an early action scene, when it's also partly the result of what Akira did to her.
Akira didn't intend to hurt her. It was a byproduct of his prosthetics being inside Motoko while she was hacking another criminal tied to the case. Akira genuinely wants to be with her, hence his attempts to convince her to leave with him to spare her harm. Even so, he violated her trust and her body. Motoko spends so much of Arise guarding herself, but when she finally let someone in, it was someone who ended up hurting her from the inside.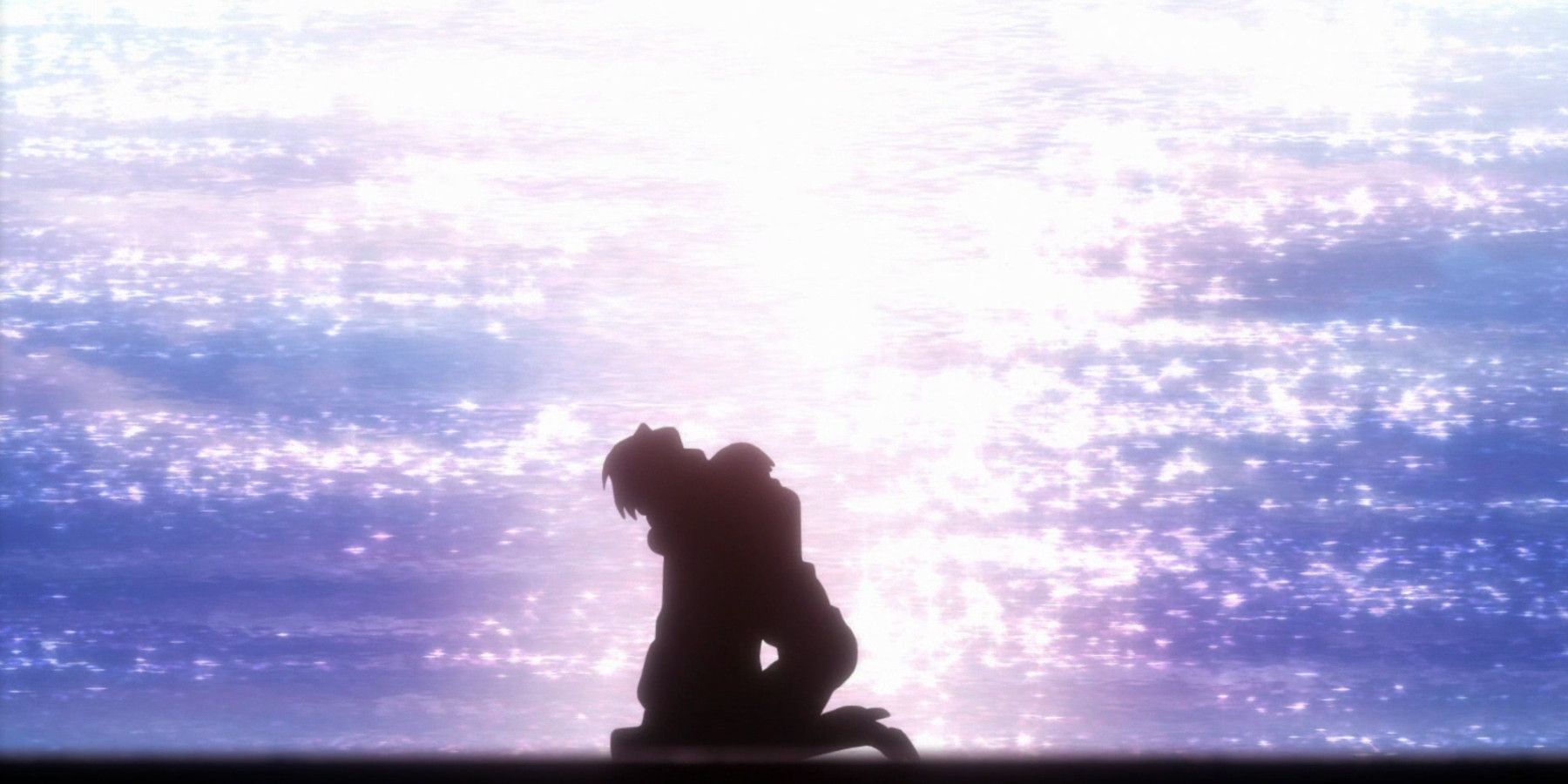 It's honestly a very nuanced story and a compelling spin on the messages of Ghost in the Shell, but it's a victim of the larger narrative surrounding it. Ghost Tears' biggest weaknesses are the same things that hold back much Arise as a whole. The writing is eager to craft political conspiracies, yet it struggles to get the audience invested. There are a lot of moving parts, but it's hard to follow much less care.
On the contrary, the story between Motoko and Akira is surprisingly the most compelling part. The performances, the music, and the animation convey their intimacy in a heartwarming way. It was refreshing to see a happier, more vulnerable side of the Major, just as it was disappointing to see it otherwise get withered away and subsequently ignored in the story thereafter.
Ghost in the Shell Arise is interesting to look back on for its novelty as a pseudo-prequel that tried to do something different with the franchise without betraying the core appeal. However, if the love story between Motoko and Akira showed audiences anything, it's that the franchise could stand to stray from convention more, so long as it doesn't forget the franchise's underlying messages.
Ghost in the Shell: Arise is available to stream on Crunchyroll & Funimation.
MORE: 8 Best Girls With Guns Anime
#Arise #Explored #Majors #Love #Life