Psychic types used to be one of the most powerful Special Attack types in Pokemon. Since more Dark and Fairy-type Pokemon appeared, they aren't as OP, but they are still incredibly dominant in battle. Competitively, they are famous for offensive sets, but players should ensure they have excellent support Pokemon on the defense.
RELATED: Pokemon VGC: How to Build The Best Sandstorm Team
The Pokemon Video Game Championships (VGC) are yearly events that challenge trainers to put together their best teams. Psychic-types have been around since Generation I, so it makes sense to be prominent in the competitive realm. They typically act as Glass Cannons or Sweepers, so players can expect high Attack and Speed stats. Fortunately, they are also prone to leaving behind Status Conditions like Confusion with many of their moves. Here are the best Psychic Pokemon for competitive play.
Updated on August 5, 2023, by Taylor Pittman: Pokemon Scarlet and Violet welcome a new era of Pokemon in both the casual and competitive realms. There are all sorts of new features, Pokemon, and moves for players to experiment with on their Pokemon journeys. Competitive Pokemon, including the VGC, has updated its rules and regulations in light of the next generation, and players are challenged to make the strongest team in ways they have never been before.
Psychic-type Pokemon are powerful against most opponents, so it is not a surprise they're a popular choice in the Pokemon VGC. They have offensive and defensive capabilities, both of which are key to making a well-rounded team. So, this guide has been updated to include more of the best Psychic-type Pokemon for competitive play from Pokemon Scarlet and Violet.
Espathra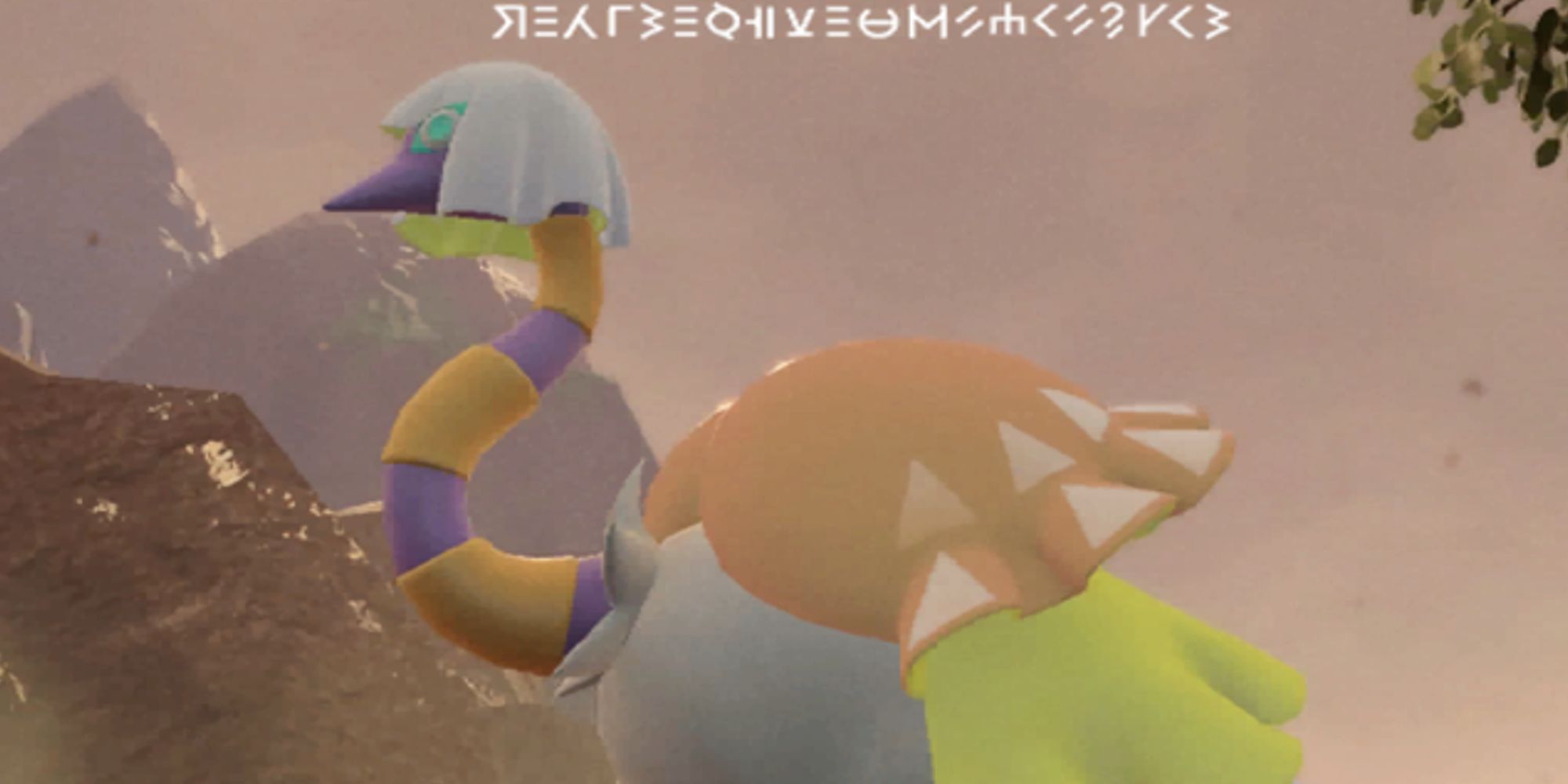 HP: 95
Attack: 60
Defense: 60
Sp. Atk: 101
Sp. Def: 60
Speed: 105
Despite its avian appearance, Espathra is a Psychic-type Pokemon known for its aggressive tendencies and psychic prowess. In competitive matches, players will want to highlight its Sp. Atk and Speed stats. Espathra works best on strategist teams with the Ability Opportunist in the mix because opposing teams who rely on stat changes can have this work against them. Fighting-type Pokemon, which are already at a disadvantage against Espathra, are especially prone to stat-boosting moves.
One of Espathra's best moves is Lumina Crash, a damage-dealing Special that lowers the targets Sp. Def. So it can break through defensive walls and tanks. This can become a double whammy if used in tandem with Feather Dance. Additionally, while it isn't a Flying-type Pokemon, it has several strong attack moves, including Drill Peck and Pluck.
Iron Leaves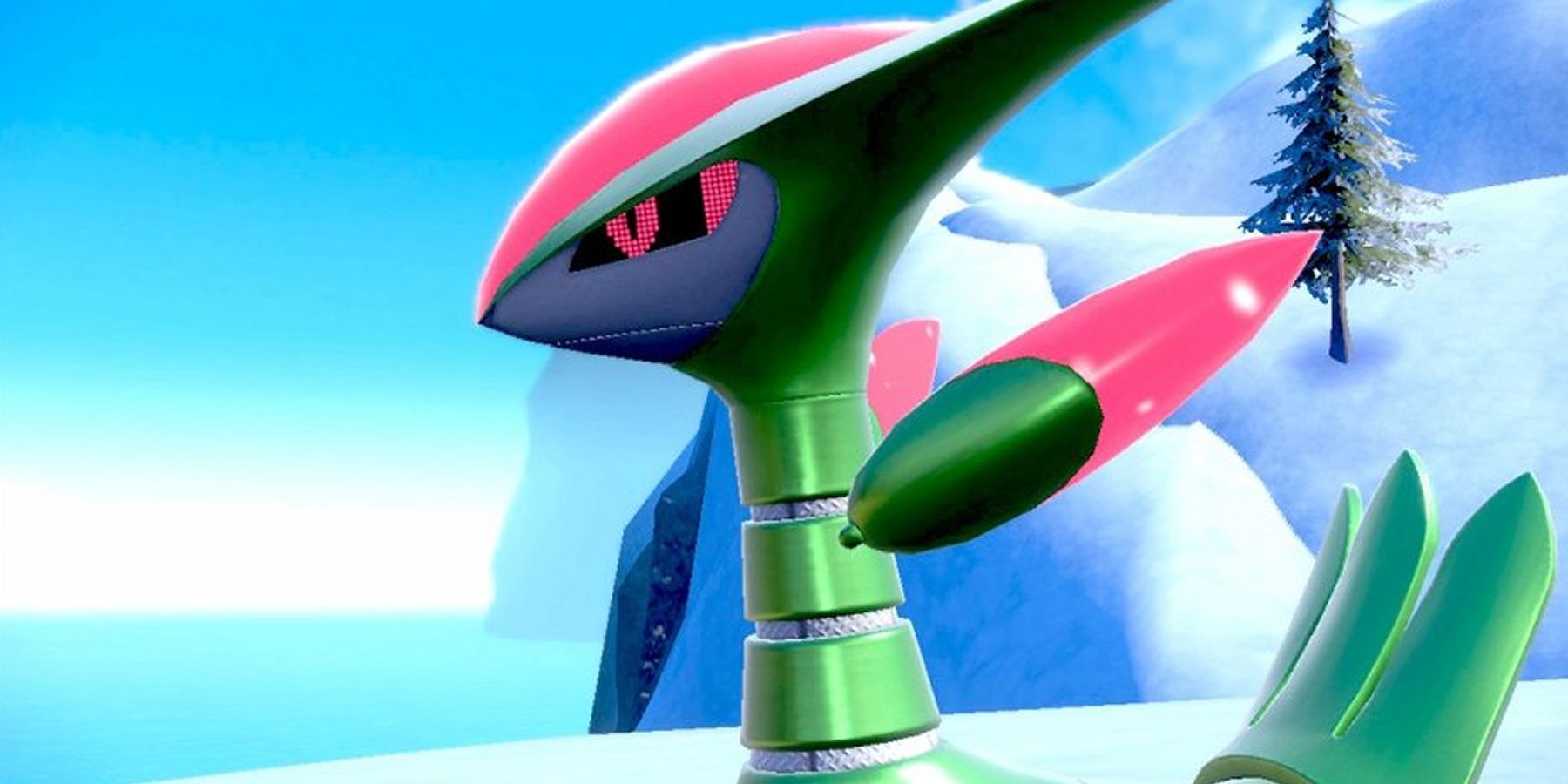 HP: 90
Attack: 130
Defense: 88
Sp. Atk: 70
Sp. Def: 108
Speed: 104
Iron Leaves is a dual Grass/Psychic-type Pokemon introduced in Generation Nine. It falls under the category of Paradox Pokemon, a regional phenomenon of Pokemon that resemble ancient or futuristic ancestors of modern Pokemon. Iron Leaves is powerful as a Paradox Pokemon, and competitive players will see it works well as an attack Pokemon. It has a relatively low Sp. Atk for a Psychic-type, but this is balanced with a higher Sp. Def. Players may consider it as a Tank for their team.
Iron Leaves has two powerful STAB (same type attack bonus) moves it can lean on, including Leaf Blade and Psyblade. Leaf Blade is a damage-dealing Grass-type move with an increased critical hit ratio, so there's a chance for greater damage. Psyblade, on the other hand, works in tandem with Electric Terrain to boost the move's attack to 120 for an almost guaranteed knockout. Iron Leaves also makes a wonderful ally on Sun Teams since it can use Solar Blade, making it a formidable foe.
Scream Tail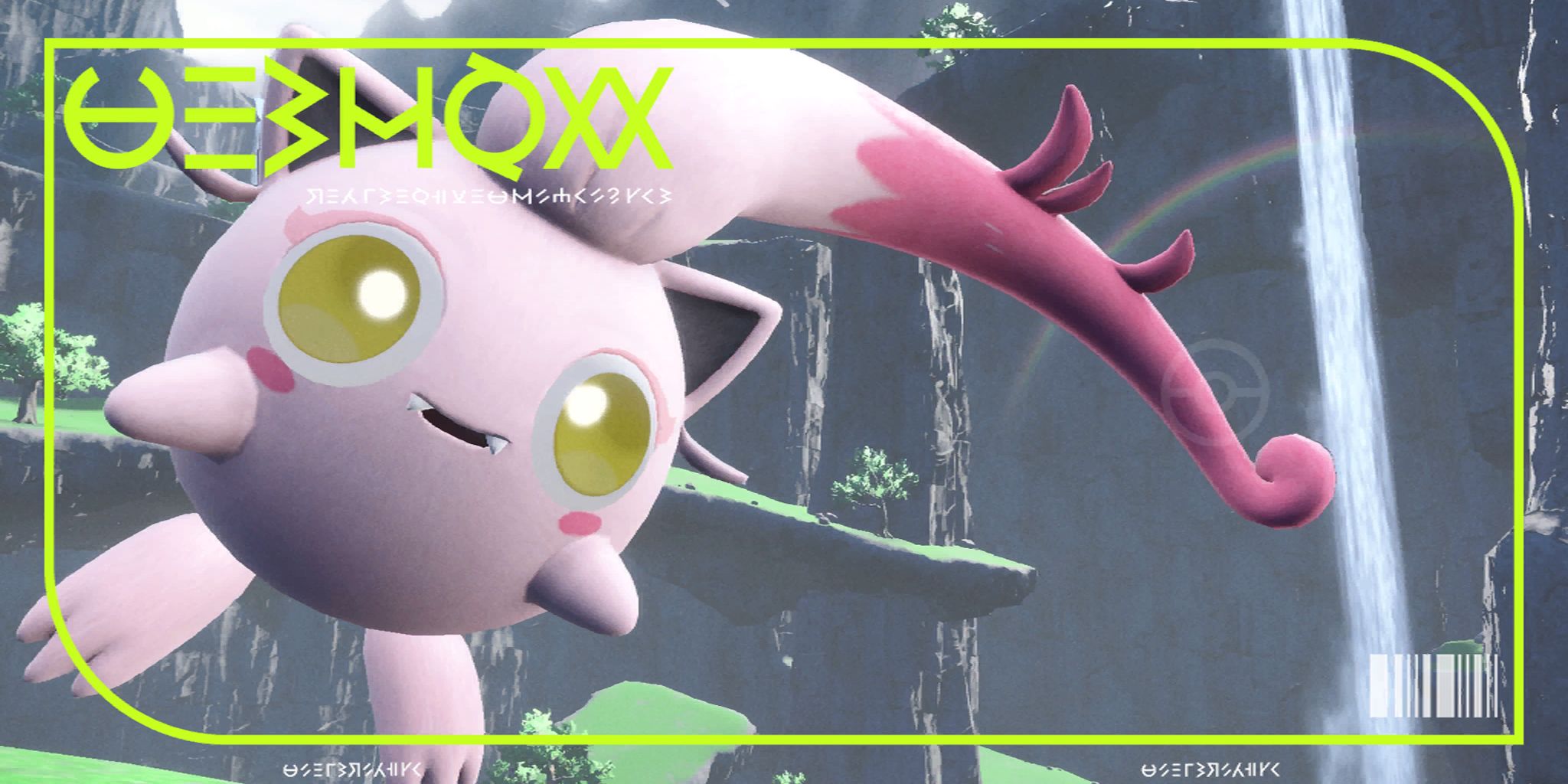 HP: 115
Attack: 65
Defense: 99
Sp. Atk: 65
Sp. Def: 115
Speed: 111
Scream Tail is a Paradox Pokemon first seen in Pokemon Scarlet with a strong resemblance to Jigglypuff. Despite the interesting dual-typing of Psychic/Fairy, Scream Tail works best as a defense or support Pokemon on most teams. Players can stack its moveset with support moves such as Sing, Disable, and Sunny Day to assist their allies on the field. Scream Tail can also soak up damage and stay on the field longer with a high defensive front and Rest to heal itself.
Of course, Scream Tail isn't limited to a passive role and has several damage-dealing moves that circumvent its weak Attack stat. For example, Gyro Ball is stronger the faster the target is compared to the user, which is perfect for taking on Sweepers and Glass Cannons. If going up against Screens, Scream Tail can use Physic Fang to break through them and give damage.
Alakazam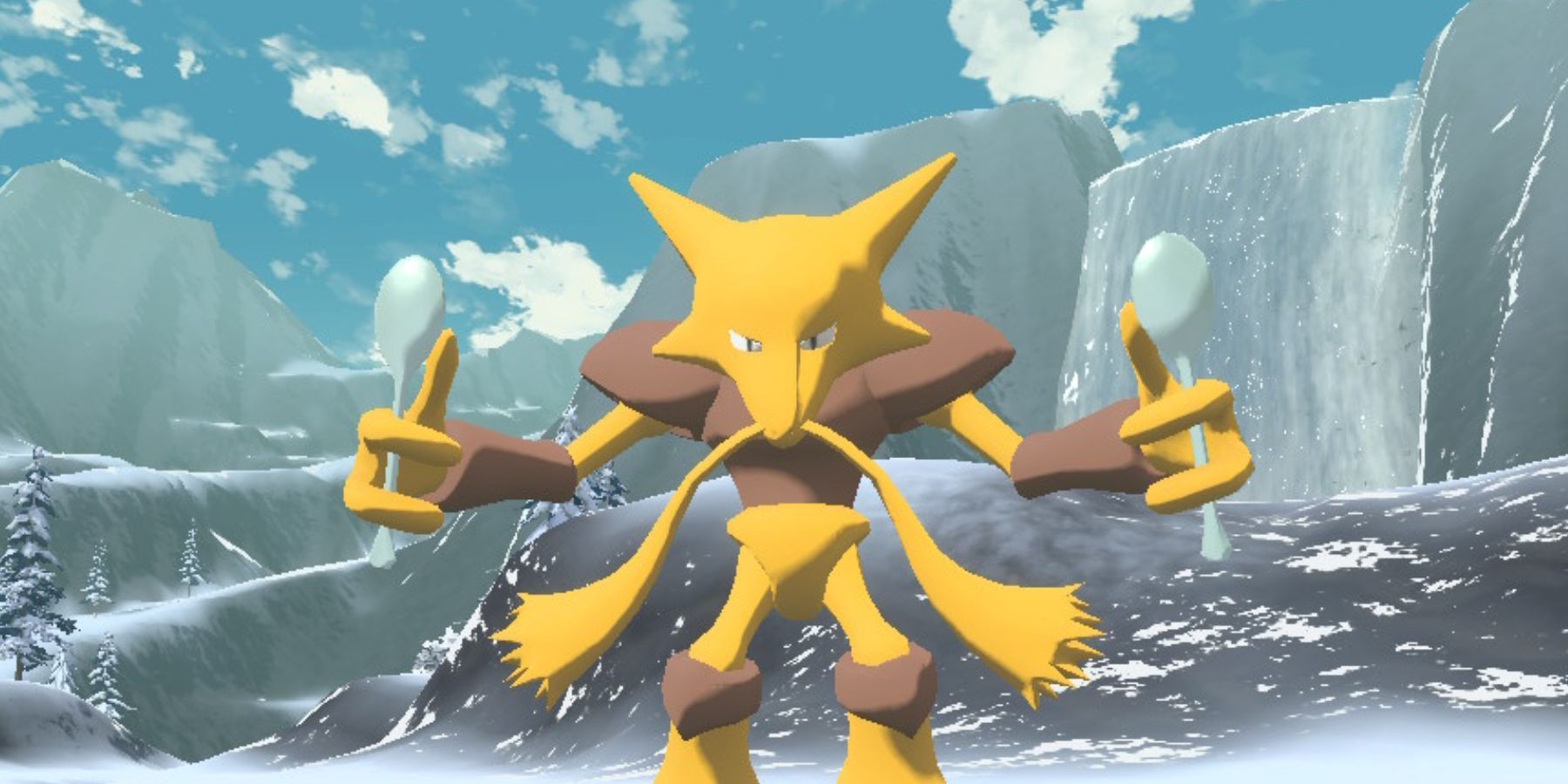 HP: 55
Attack: 50
Defense: 45
Sp. Atk: 135
Sp. Def: 85
Speed: 120
Alakazam is a household name when it comes to Psychic-types. It is the final evolution of the elusive Abra and was one of the first Psychic gym leaders, Sabrina's, Pokemon. Alakazam is best known for its Speed and Sp. Atk. stats, but defensively it doesn't have a leg to stand on, so use it cautiously. Its STAB options are often OHKOs, so they thrive as lead Pokemon.
Typical STAB moves seen from it are Psychic and Psycho Cut. Alakazam also has a multitude of support moves to choose from, like Ally Switch, Encore, and Calm Mind. It's also an avid Hypnosis user, which can stall opponents for a while when spammed. Its ability Synchronize causes any opponents that inflict a burn, paralysis, or poison on it to have that Status Condition.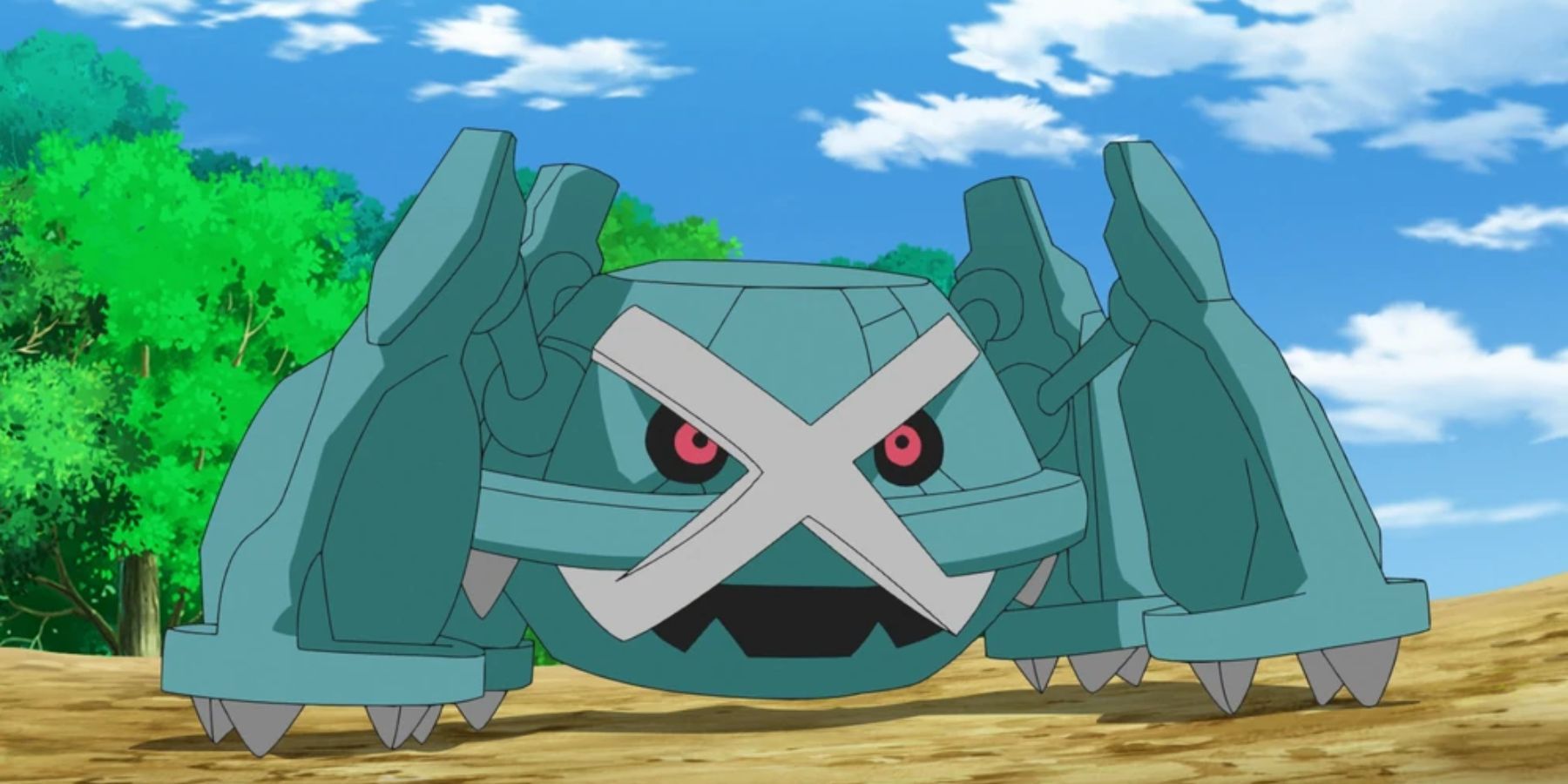 HP: 80
Attack: 135
Defense: 130
Sp. Atk: 95
Sp. Def: 90
Speed: 70
​​​​
Metagross is a dual Psychic/Steel-type Pokemon Generation III. Its main weaknesses are Dark, Ground, and Fire due to its Steel-typing. However, its Attack and Defense stats help account for those, and it is not easily defeated. It can also dish out lots of damage, so players can consider it a tank in competitive matches.
Metagross has Psychic STAB moves it can pull from, but also some Ground-type moves like Earthquake to defend itself against Fire and Steel-types. Another defensive perk of Metagross is that it is immune to the ability Intimidate, so teams that use that as a crutch will have to find a new strategy against it.
Espeon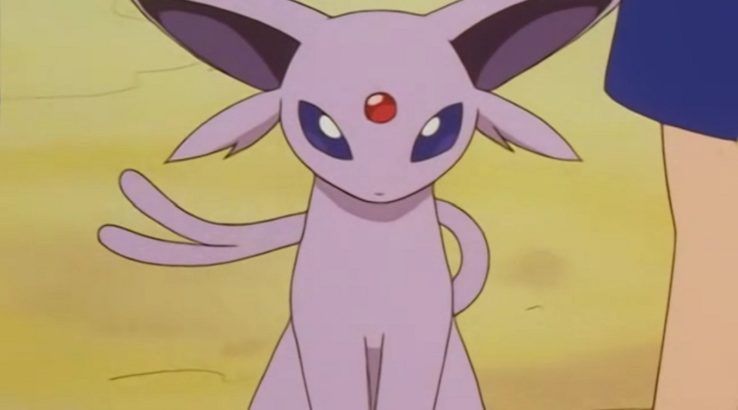 HP: 65
Attack: 65
Defense: 60
Sp. Atk: 130
Sp. Def: 95
Speed: 110
Espeon is one of the Eeveelutions from Generation II and is arguably one of the strongest. Its already impressive Sp. Atk. can be boosted by its ability Calm Mind, putting dents in teams whenever it hits. Moves Psychic and Psyshock can cut through Pokemon unless they have the type advantage.
RELATED: Pokemon Egg Moves, Explained
As a supportive Pokemon, Espeon can be used to set up Screens around its allies to protect them from damaging Attacks. It also has a good recovery move, Morning Sun, so that it can maintain its position on the field longer. Although a somewhat risky option, players can also use it to set up Future Sight, so there is a chance it can bring damage even after it is KO.
Gardevoir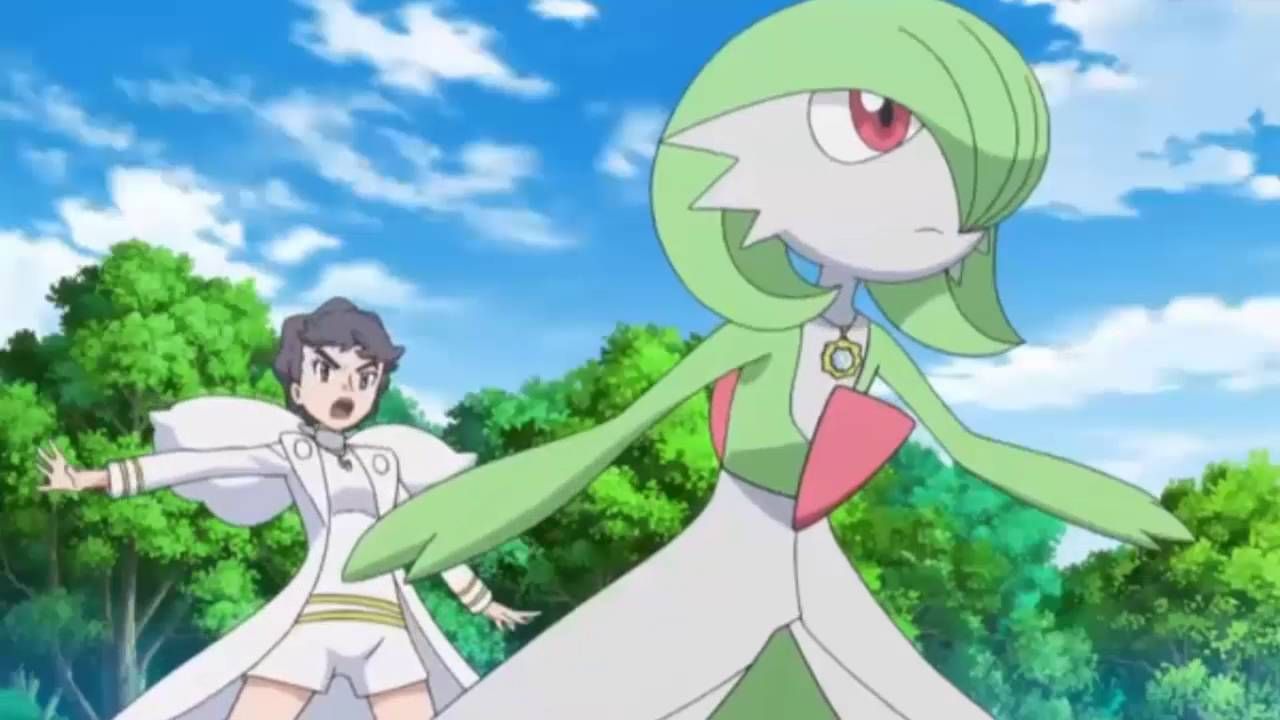 HP: 68
Attack: 65
Defense: 65
Sp. Atk: 125
Sp. Def: 115
Speed: 80
Gardevoir is a dual-type Psychic/Fairy-type Pokemon from Generation VI. It's a rather beautiful Pokemon, even called the Embrace Pokemon, though its Sp. Atk. begs to differ on that. Gardevoir is a hard hitter, with both Fairy and Psychic-type STAB moves, some of the best Special moves in the series. However, it has surprisingly good type coverage with Mystical Fire, Grass Knot, and Hyper Voice, to name a few.
It's got two solid recovery options: Recover and Draining Kiss. Its Speed will almost always allow it to restore HP, so it can stay on the field. Players can focus more on its offensive powers, knowing it can handle damage. More offensive or defensive support from Dragon-types makes Gardevoir a formidable foe.
Cresselia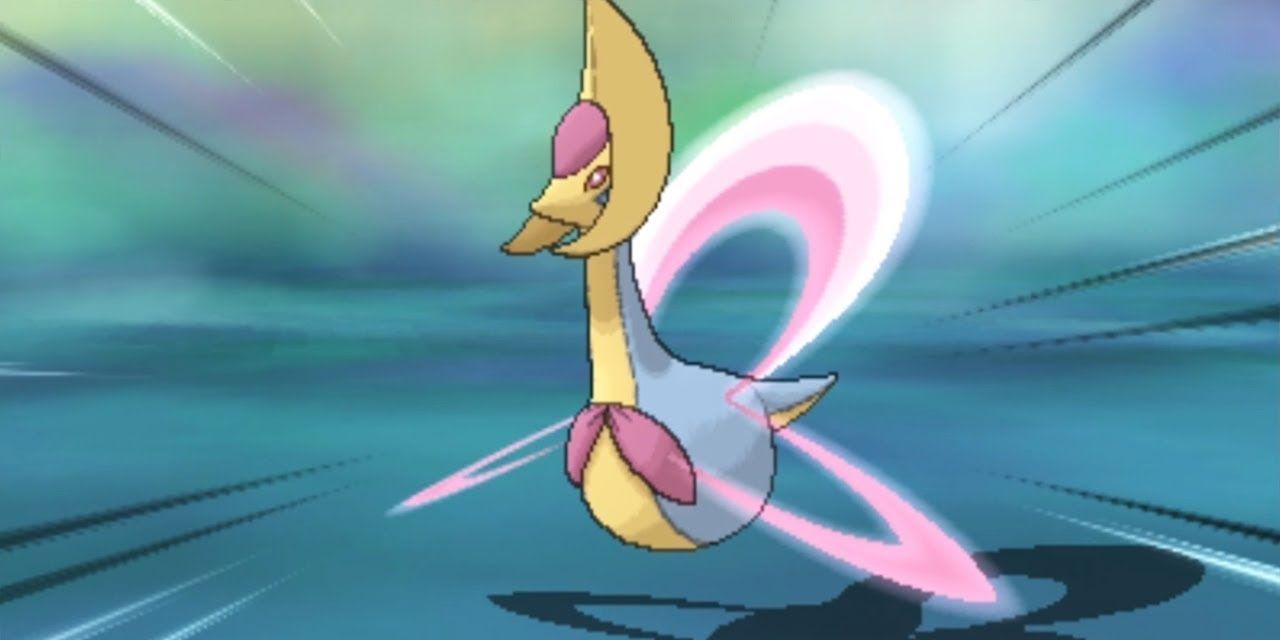 HP: 120
Attack: 70
Defense: 120
Sp. Atk: 75
Sp. Def: 130
Speed: 85
Cresselia is a Psychic-type Legendary from Generation IV. Its Defensive stats are stacked, so it can Wall even the bulkiest Pokemon. Cresselia does well in Double Battles and can support just about any Pokemon. While its Speed is on the lower end, players should be able to set up Screens to increase their team's survivability. Its recovery move Lunar Blessing restores up to 50% of its total HP and heals all Status Conditions.
Another good strategy is the move Obscures the user, so its evasiveness increases. To top that off, it has an immunity to Ground-type moves from its ability Levitate, meaning it can stick around and finesse the battlefield to the user's favor. Players can sometimes use its STAB moves, Psychic and Psycho Cut, to get some damage. But players are better off using it in a supportive role because Cresselia's Attack stats don't hold up against other potential Psychic team choices.
MORE: Pokemon Fan Builds Magnezone Figure That Can Levitate
#Psychictypes #Competitive #Battling