Highlights
Steam is generally considered to be the best launcher for PC gaming with over 50,000 titles, including a variety of successful indie games.
User ratings help to identify the best games on Steam, with Left 4 Dead 2, Half-Life: Alyx, and RimWorld among the top-rated titles.
Portal 2 is the highest-rated game on Steam, offering innovative mechanics, challenging puzzles, and even a co-op multiplayer mode.
Although there are other launchers out there, Steam is generally considered to be the number one platform when it comes to PC gaming. There are more than fifty thousand titles for players to choose from, including an excellent selection of indie games that owe much of their success to the sheer size of Steam's user base.
RELATED: The Most Expensive Games On Steam (& How Much They Cost)
However, while having more choices is undoubtedly a good thing, it could make choosing what game to play next a little tricky. Thankfully, the platform allows users to rate and review titles, making it fairly easy to identify the best Steam games simply by looking for the ones that are the most highly rated by other players.
The following list is made up of the ten most highly-rated games on Steam based on user scores and uses data from SteamDB.
10
Left 4 Dead 2 (96.7%)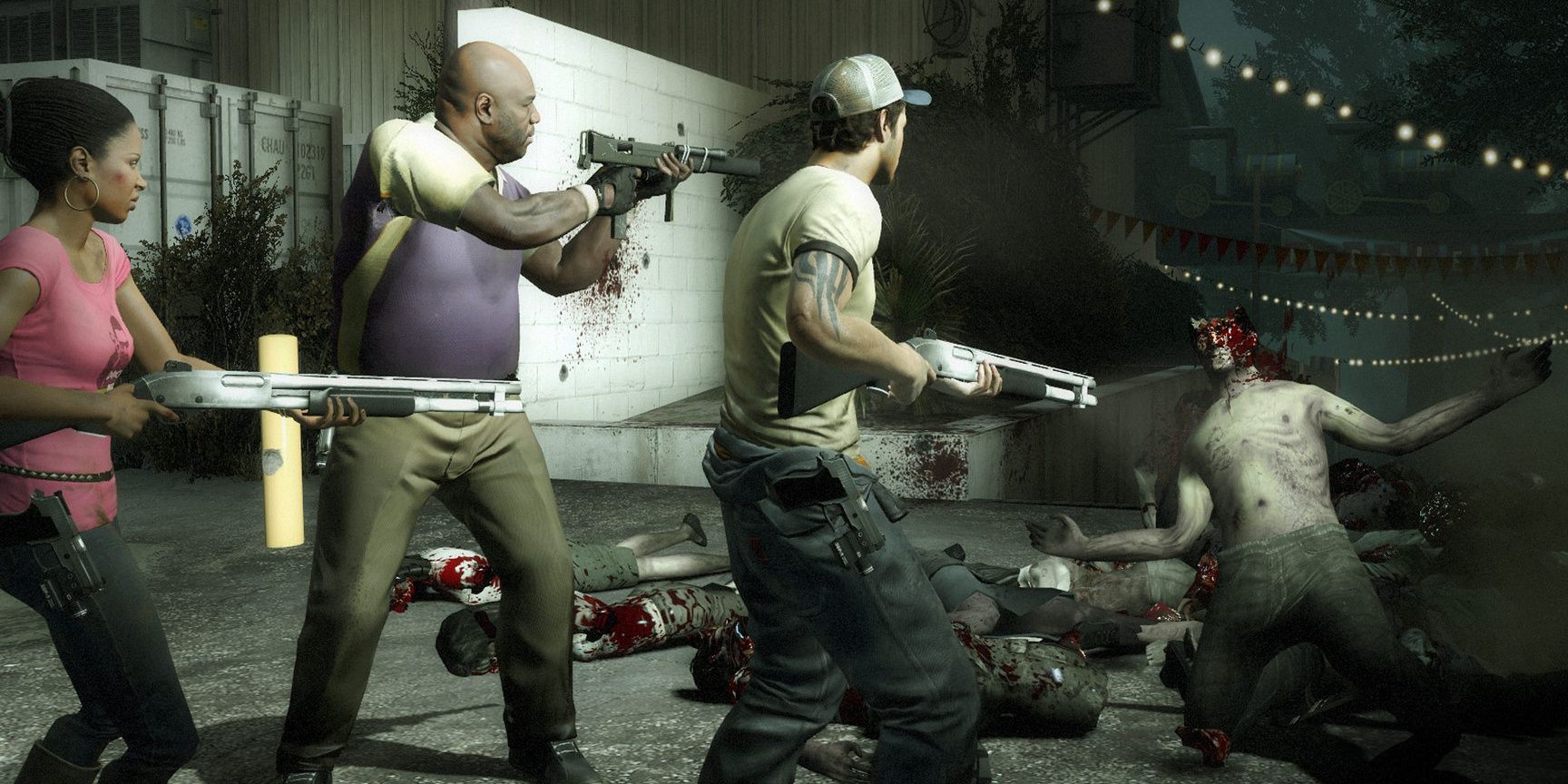 When it comes to co-op multiplayer games, they really don't come much better than Left 4 Dead 2. The 2009 title builds brilliantly upon the strong foundations laid down by its predecessor, offering up one of the most exhilarating and fun-filled FPS adventures of the 21st century.
Set in a world that has been overrun by flesh-hungry zombies, players are placed into the shoes of a survivor and must work with three others in order to stay alive. It helped to inspire countless other zombie-themed co-op games and is well worth its place among the best games on Steam.
9
Half-Life: Alyx (96.8%)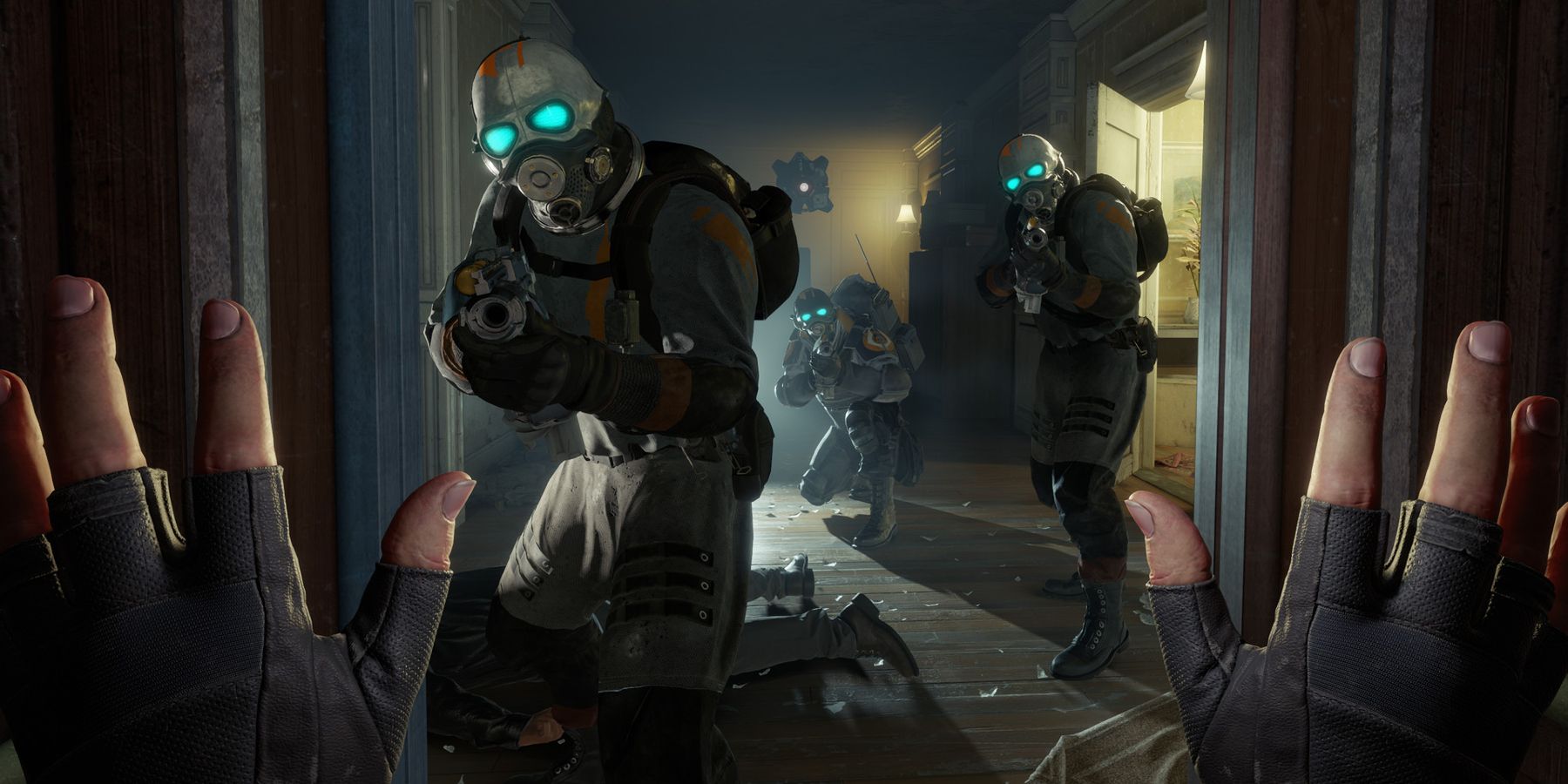 There are plenty of incredible virtual reality games, but not too many that have been developed by large, well-established studios like Valve. Half-Life: Alyx is one of those rare exceptions and an excellent example of what the technology is capable of when enough time and money is thrown at a project.
Set some five years on from the events of Half-Life 2: Episode Two, Half-Life: Alyx sees players take control of 19-year-old Alyx Vance as she ventures through the quarantine zone to learn the truth about a Combine superweapon known as The Vault. It's a stunning title from start to finish and a must-play for any and all VR enthusiasts.
8
RimWorld (96.8%)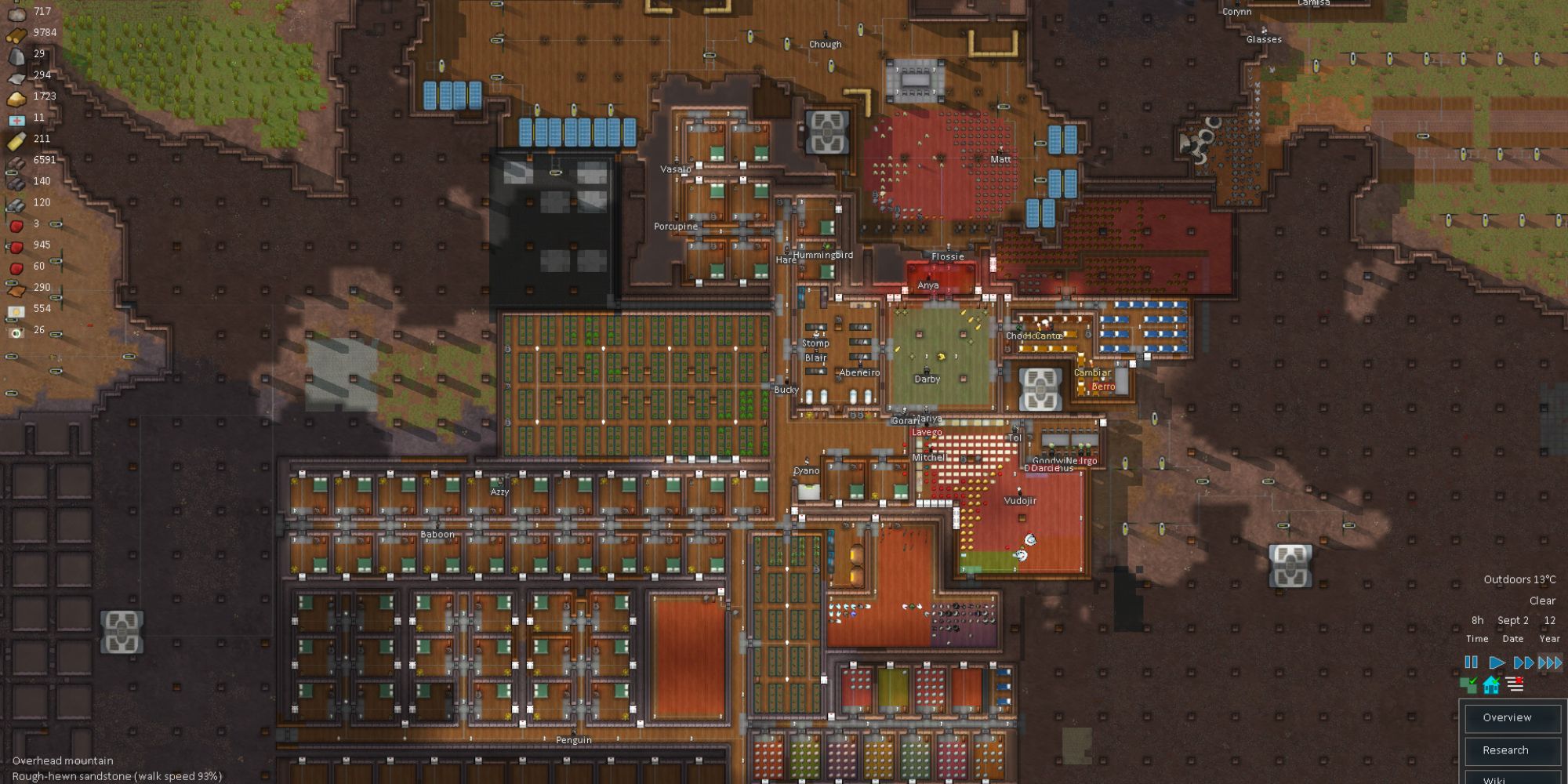 RimWorld came about following a Kickstarter project, with developer Tynan Sylvester successfully raising a little over $200,000 in order to bring their vision to life. Around two and a half years later, the game was released on Steam, with a console port arriving some four years after that.
RELATED: The Most Successful Video Game Campaigns On Kickstarter (& How Much They Raised)
This construction and management simulation title proved to be incredibly popular with players, with its AI-powered story generator helping to ensure that no two playthroughs are alike. It's been reviewed by more than 160 thousand people on Steam, with the overwhelming majority of players recommending it.
7
Terraria (97.0%)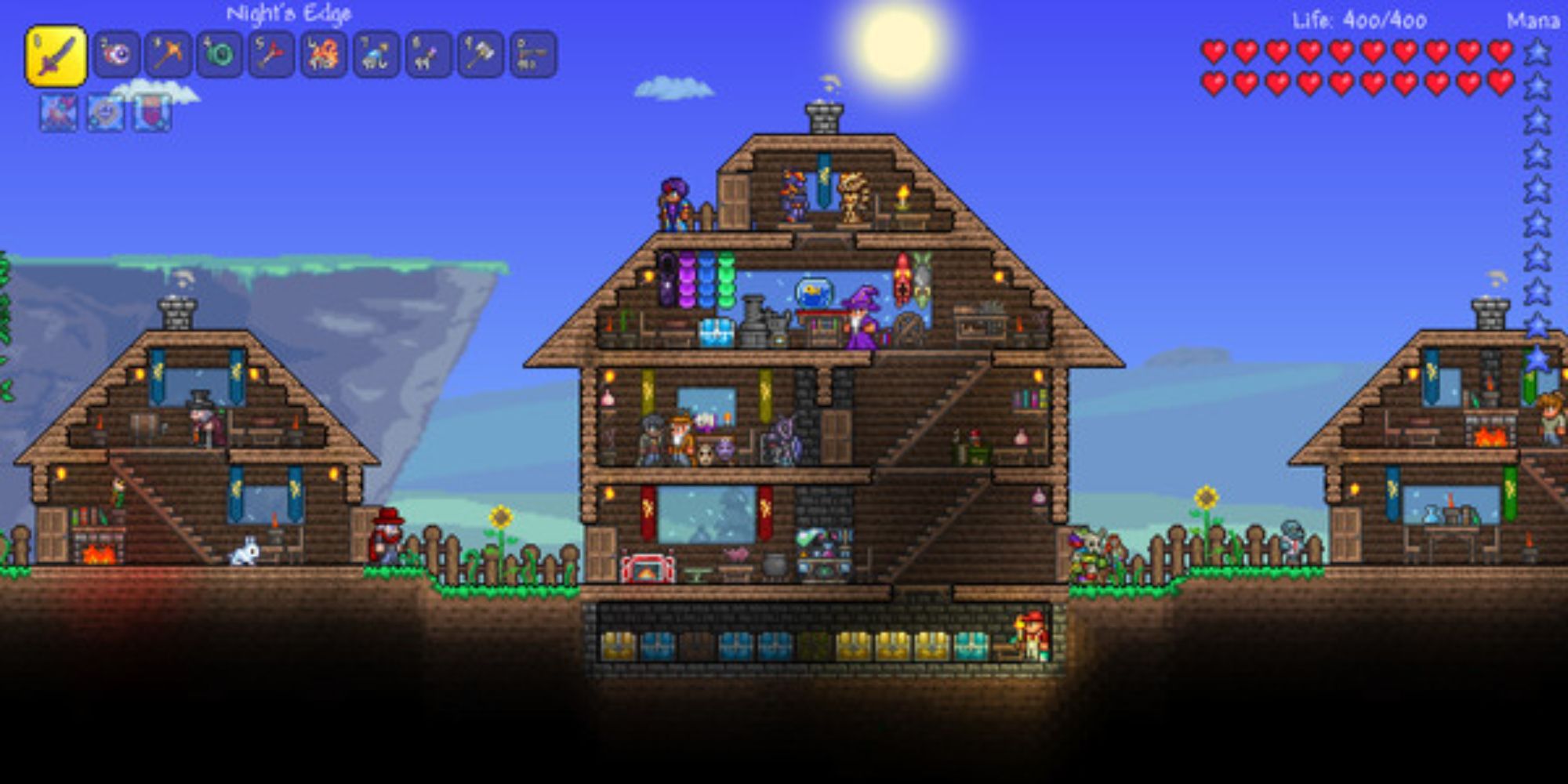 Terraria deserves a special mention due to the sheer number of times that it has been rated or reviewed. It has more than 1.1 million positive ratings, which is more than five of the six most highly-rated Steam games combined. Granted, the proportion of positive to negative ratings is a little lower, but it's an incredible achievement nonetheless.
Developed by Re-Logic and published by 505 Games, Terraria is a procedurally-generated 2D sandbox title with crafting mechanics and a heavy emphasis on exploration. Its Minecraft meets Metroid formula has proven to be incredibly successful over the years, with more than 44 million copies sold since its release back in May of 2011.
6
Portal (97.1%)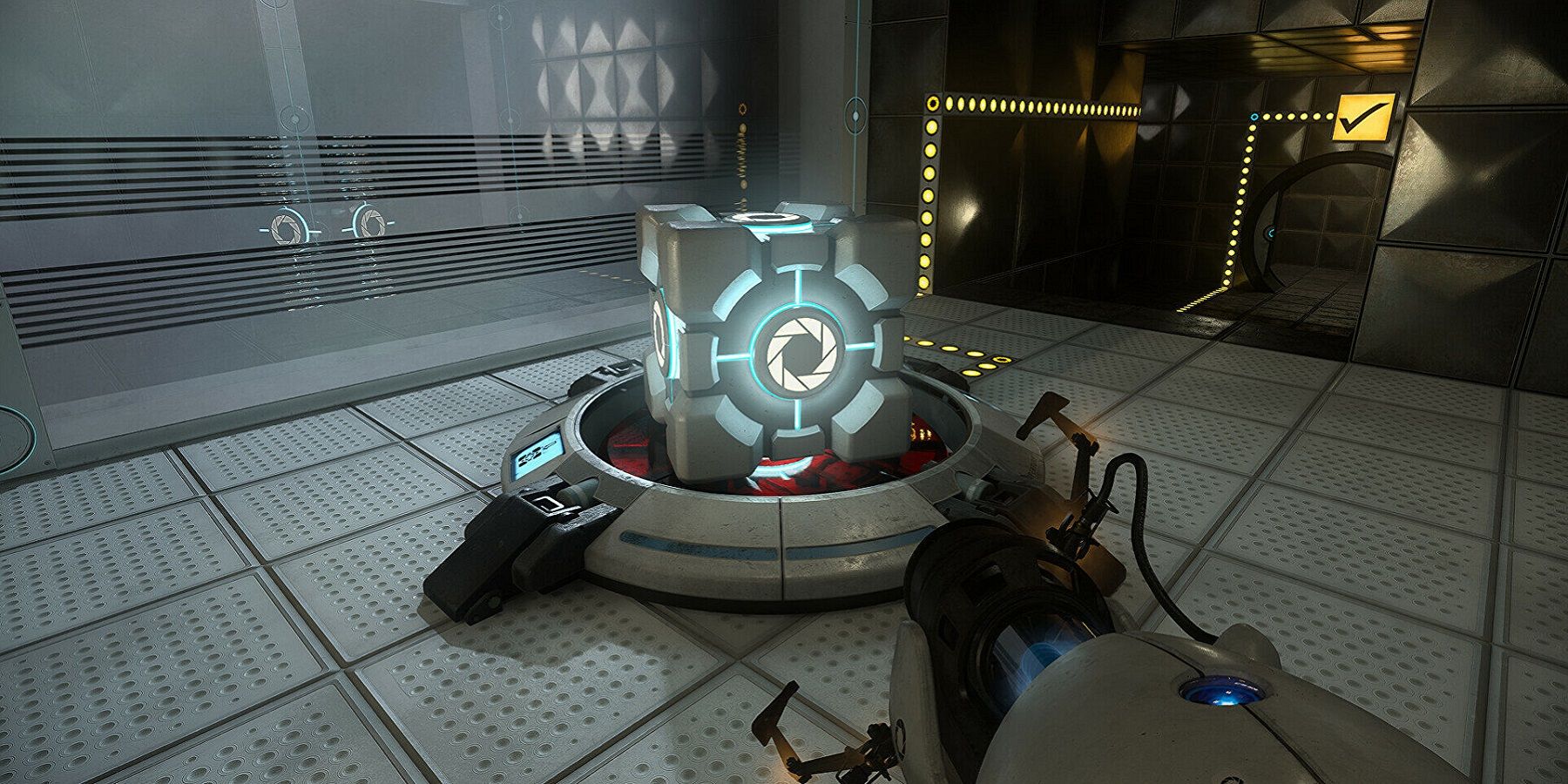 From its fantastic writing to its well-thought-out puzzles, there's an awful lot to like about Portal. As the title might suggest, the core premise of the game involves using two-way portals in order to solve a series of puzzles, with physics and momentum also playing an important role in proceedings.
Unlike a lot of other turn-of-the-century video games, the plot of Portal is incredibly straightforward. Players control a test subject named Chell and must complete a series of tests in order to appease a sharp-tongued rogue AI system named GLaDOS. It's a lot of fun though, and an easy recommendation for any puzzle game fan.
5
Hades (97.3%)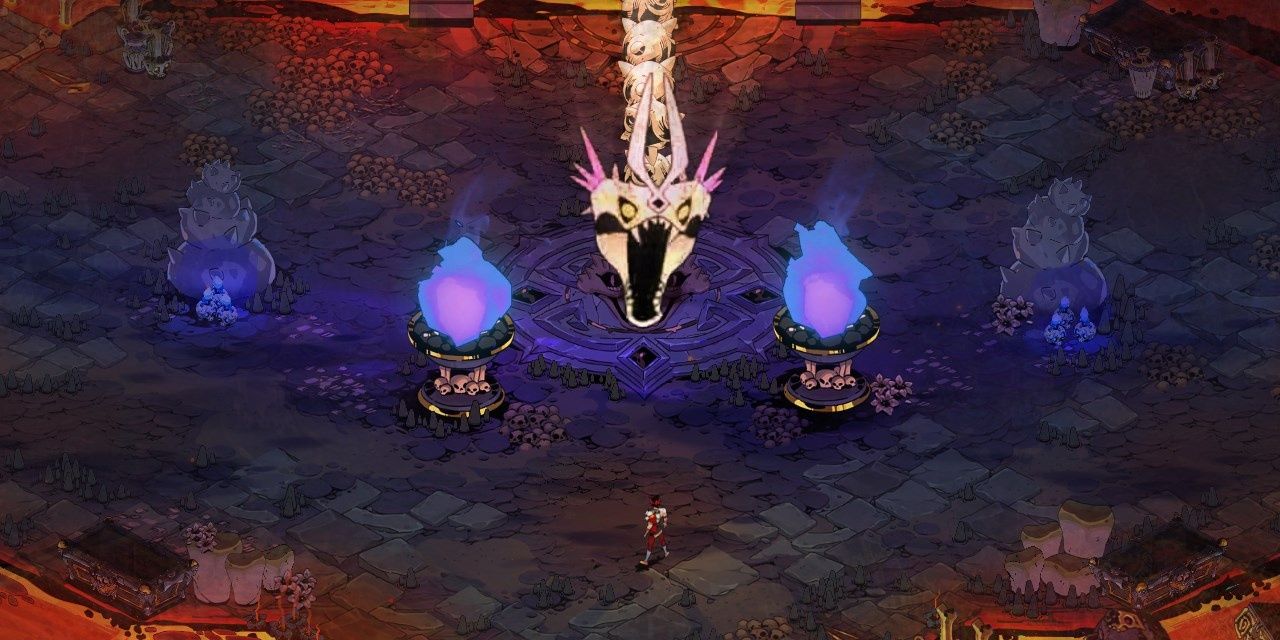 The popularity of the roguelike genre has exploded in recent years, as evidenced by the runaway success of Supergiant Games' Hades. Released in late 2020, the game has a 93 rating on Metacritic and is also one of the most highly-rated games on Steam when it comes to user scores.
RELATED: The Best Roguelike RPGs, Ranked
Hades is inspired by mythology and sees players take control of Zagreus; son of the titular Greek god. Their aim is to escape the underworld and reach Mount Olympus, though, to do so, they'll need to overcome various challenges and earn the favor of numerous other Olympians.
4
Stardew Valley (97.3%)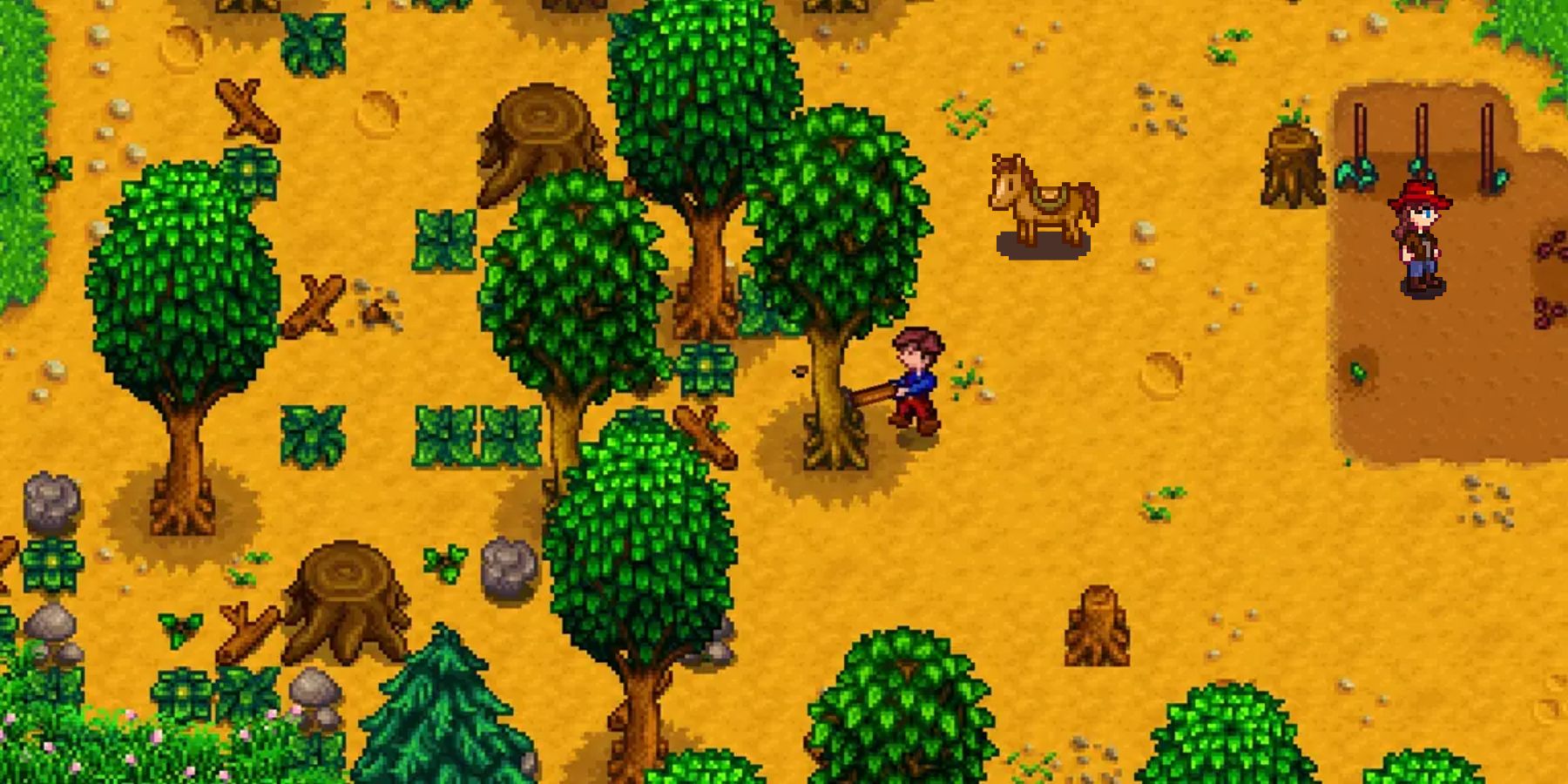 Eric Barone was reportedly inspired by games like Harvest Moon, Story of Seasons, and Minecraft while developing Stardew Valley, and the influence of these titles really shines through in the final release. What's also clear is how much care and attention went into creating this passion project; something which is evident in just about every area of the game.
Stardew Valley helped to breathe new life into the simulation genre, which, at the time of the game's release, was beginning to feel a little stale. As a result, Barone's fresh new take on the genre led to countless imitators, though none have come close to matching Stardew Valley's success.
3
Vampire Survivors (97.4%)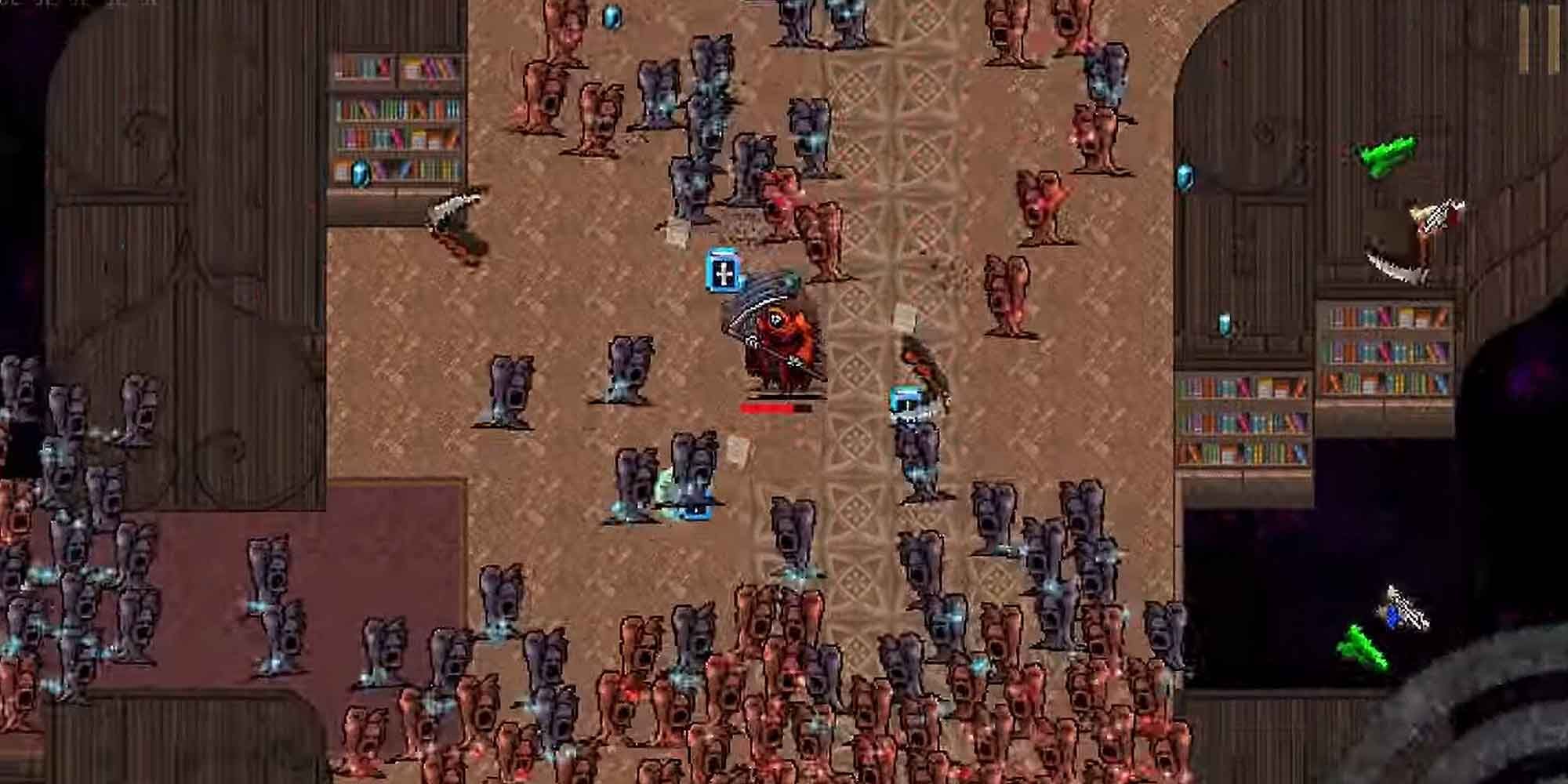 Yet another example of the roguelike genre's rapid rise in popularity, Vampire Survivors is an award-winning twin-stick shooter from Italian indie game developer Luca Galante. An early access version of the title first appeared on Steam in late 2021, with a full release arriving in October of the following year.
Both visually and mechanically, Vampire Survivors is a fairly simple game at first glance. However, the more one plays it, the more one begins to notice the meticulous levels of detail that went into crafting every little detail. Together with the plethora of secrets and unlockables, it's this that helped the title to earn its place among the very best games on Steam.
2
People Playground (97.5%)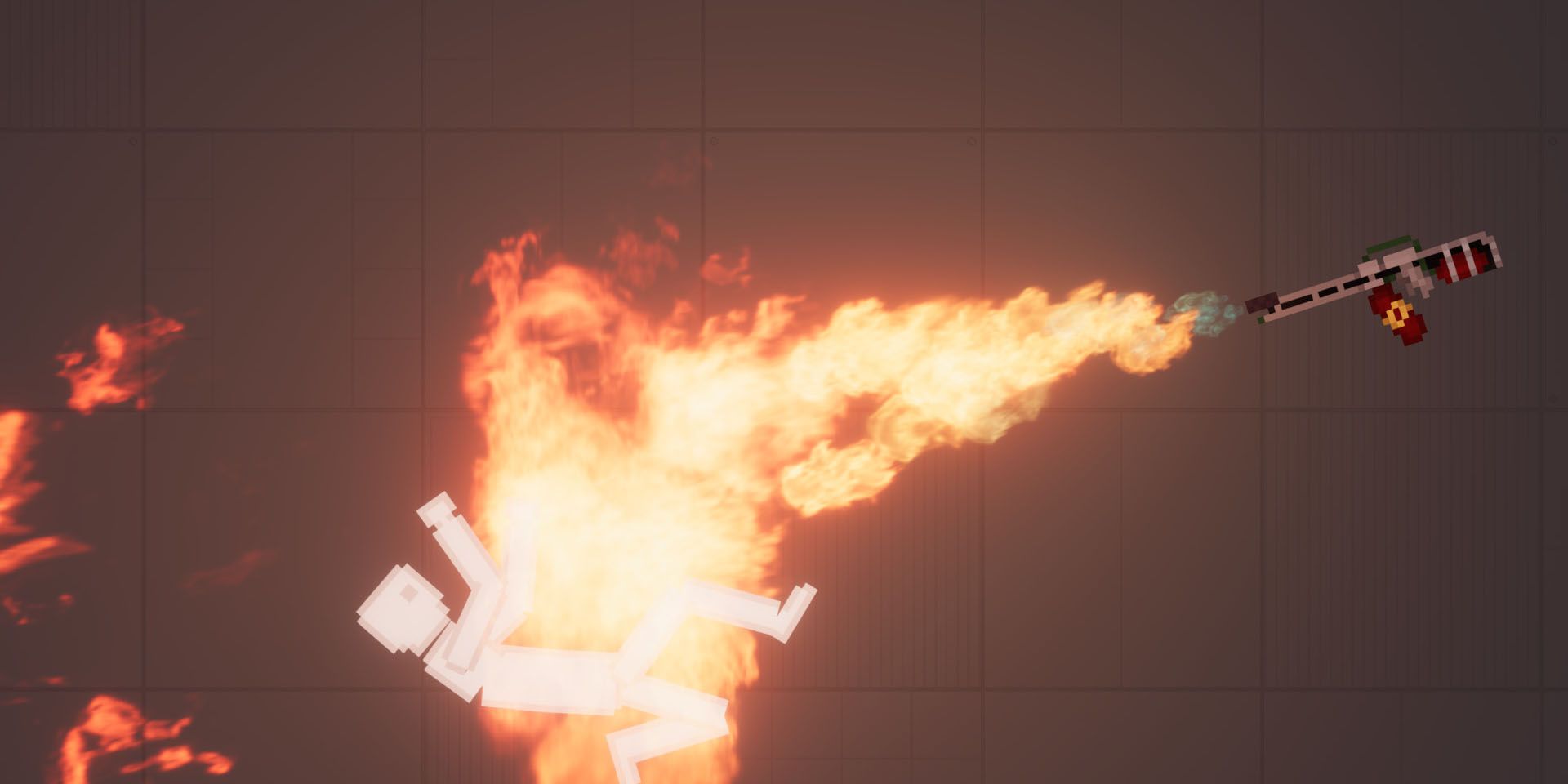 Released on Steam in 2019, People Playground is a sandbox game in which players are encouraged to kill ragdolls in a variety of creative ways. Unlike a lot of the other highly rated Steam games, People Playground is an indie title, making its high recommendation rate on the platform all the more impressive.
Though clearly an incredibly popular title, People Playground is fairly obscure when compared to some of the other great games with which it currently finds itself competing. At the time of writing, it doesn't have a single critic rating on Metacritic, nor does it have its own Wikipedia page.
1
Portal 2 (97.7%)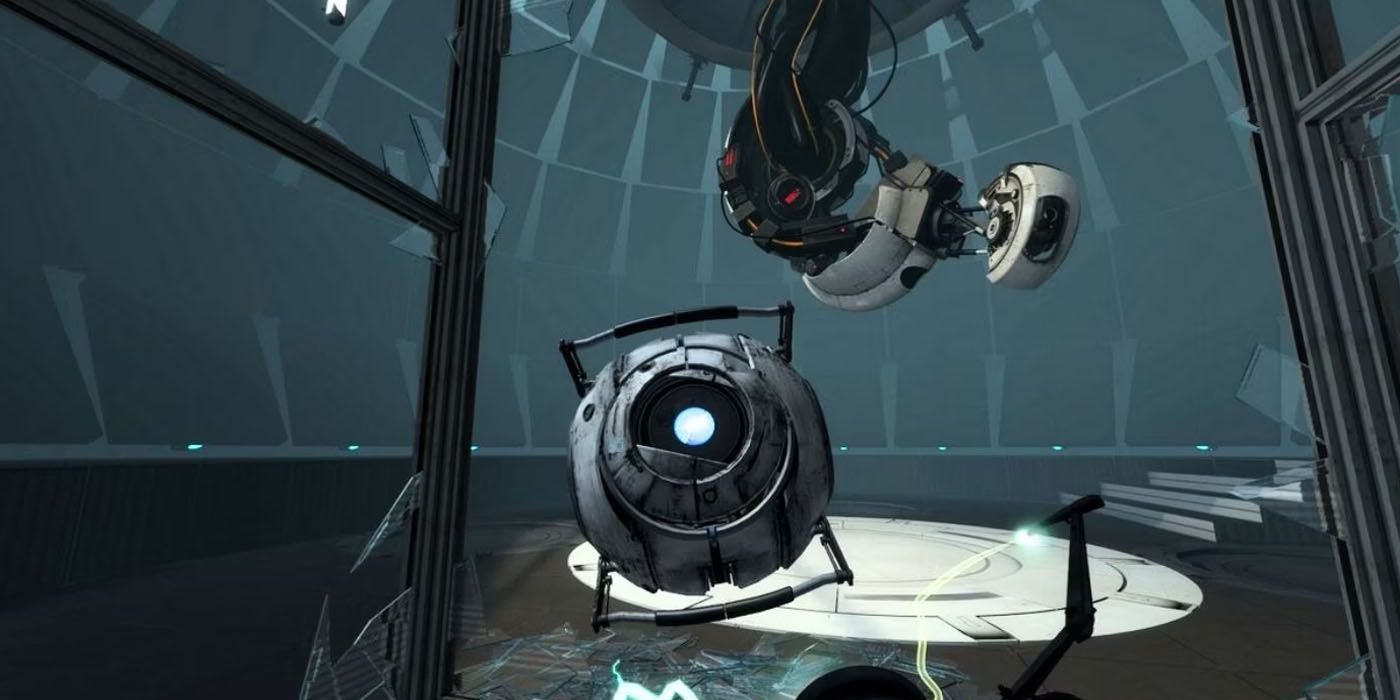 In many ways, Portal 2 is the perfect sequel. It takes everything that made the original game so great and improves upon it, introducing a variety of new mechanics and puzzles as well as a co-op multiplayer mode. These changes, together with the returning elements, help to make it the most highly-rated game on Steam.
Like its predecessor, Portal 2 sees players controlling Aperture Science test subject Chell as she's forced to partake in a series of challenging physics-based puzzles. GLaDOS returns too and is this time joined by a new secondary antagonist named Wheatley, who is expertly voiced by British writer and comedian Stephen Merchant.
MORE: The Best Video Game Villains of All Time, Ranked
#HighestRated #Games #Steam #Ranked