Highlights
Rimworld is a highly reviewed simulation game that offers players the chance to create their own unique narrative of triumph and despair.
Players can build prisons in Rimworld by creating enclosed spaces with walls and doors, providing beds or sleeping spots, and designating them for prisoner use.
To arrest criminals, players need to draft a colonist, attempt to arrest the criminal through interactions, and reduce the resistance of prisoners to increase the chances of recruiting them into the colony.
The colony management sim from Ludeon Studios Rimworld was the number one player-reviewed game on Steam in 2018 and was recently made available on console. Billed as a "Story Creator" it certainly provides players with their own unique narrative of triumph and despair as they struggle to maintain an efficient Utopia of hardened survivors but invariably end up with a gaggle of unpredictable and needy troublemakers, living in a burning ruin where everybody hates each other.
RELATED: How To Make Herbal Medicine In Rimworld
That's when it's time to lay down the law and start making arrests like a renegade Clint Eastwood character. Who can be arrested? Attacking raiders who haven't already been turned into mincemeat or set upon by trained monkeys, visiting NPC's poking their nose in where it's not wanted, even the player's dear colonists themselves can be arrested and imprisoned in Rimworld. They knew what they were signing up for!
Updated August 6, 2023 by Ritwik Mitra: Rimworld is one of the greatest simulation games fans can check out, with the steep barrier to entry being the only reason why more people haven't checked this game out for themselves. Players who get through this initial hurdle will be rewarded with one of the deepest and most engaging titles around as they try to ensure the survival of the colonists and ensure the steady growth of their settlement while setting up their defenses and eventually building a ship that will help them escape to their home planet.
One way that players can increase the size of their colony is by converting prisoners into loyal members of the settlement. This is easier said than done, with many people not really having a clue on how to do the same. The steps involved in this process are numerous and somewhat complicated… but, for what it's worth, this statement applies to most of the tasks players can accomplish in the game.
1
Build An Enclosed Area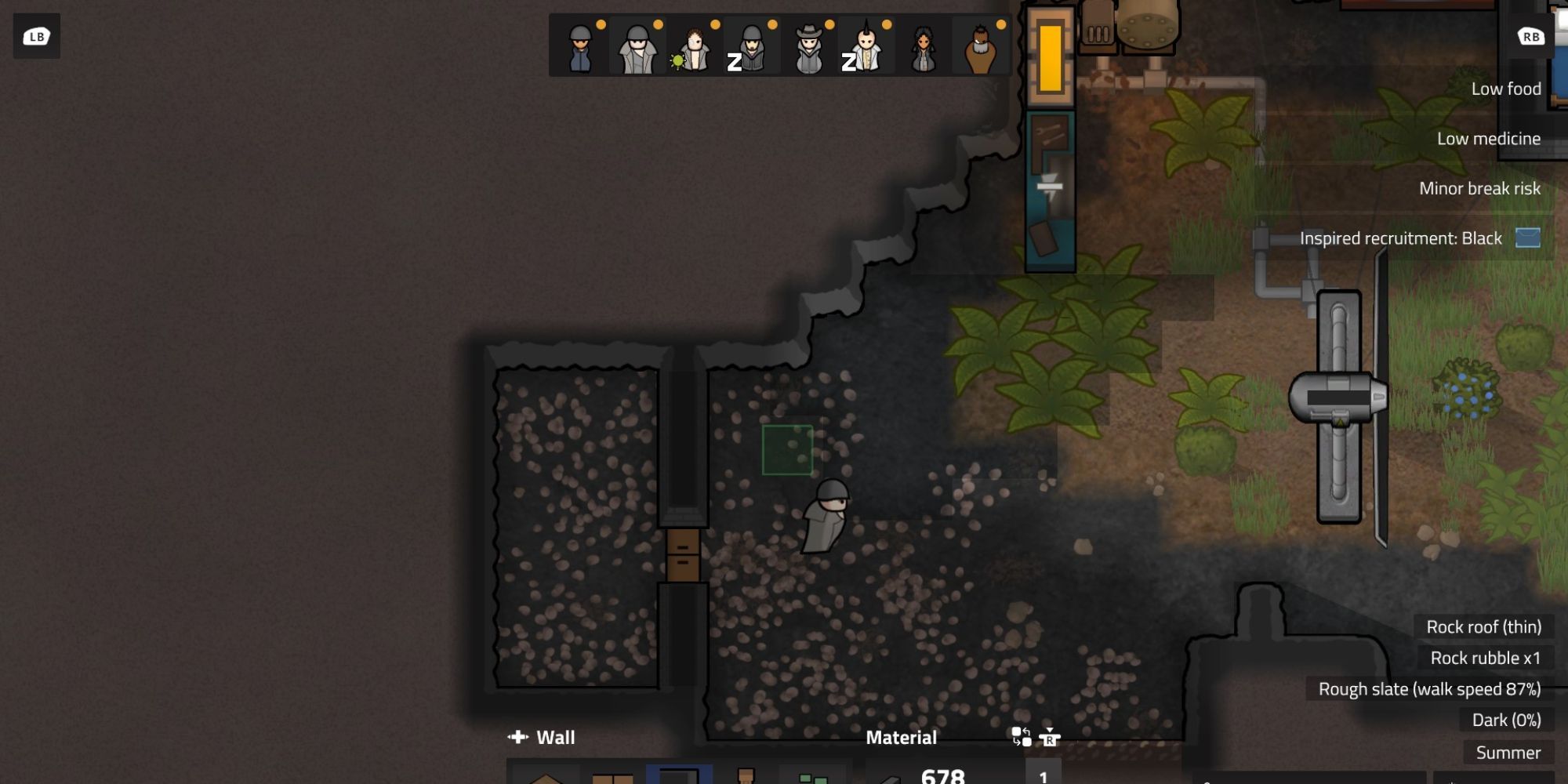 Firstly the player needs to create an enclosed space that will house the prisoners and become the layout for the prison itself. Select Architect, then Structure; this will give the player the option for creating the walls and doors needed.
Using the wall tool draw out the room size that is required (at least enough space to place one bed or sleeping spot). Once you have drawn the walls, select the door and place that somewhere along that line to provide access. Colonists will automatically take to this task provided they are assigned to construction, however, it is possible to prioritize this task if there is a pressing need for prisoner accommodation.
2
Provide Beds Or Sleeping Spots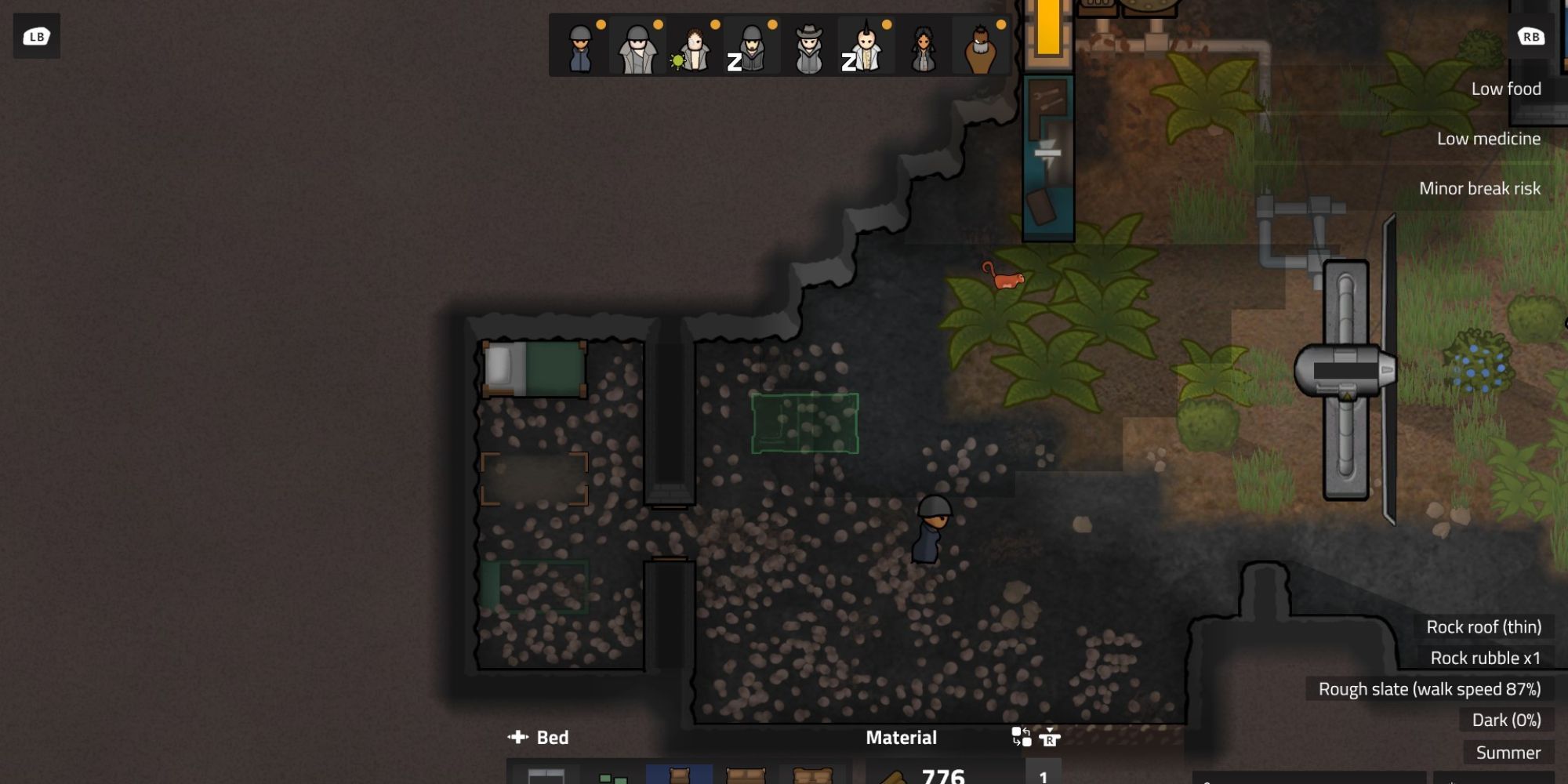 In order to be classed as a prison and provide the option for arrests, the room needs at least one bed. If resources are scarce and the player does not have the required wood to make one, a standard sleeping spot marked on the ground will be enough to class the room as a prison.
RELATED: How to Raise Animals in Rimworld
Having the best conditions will improve the time it takes to win the prisoner over to the benefit of one's colony. However, in some situations, time may be of the essence, and only possible to build the bare minimum required – walls, a door, and a sleeping spot.
3
Designate Beds For Prisoner Use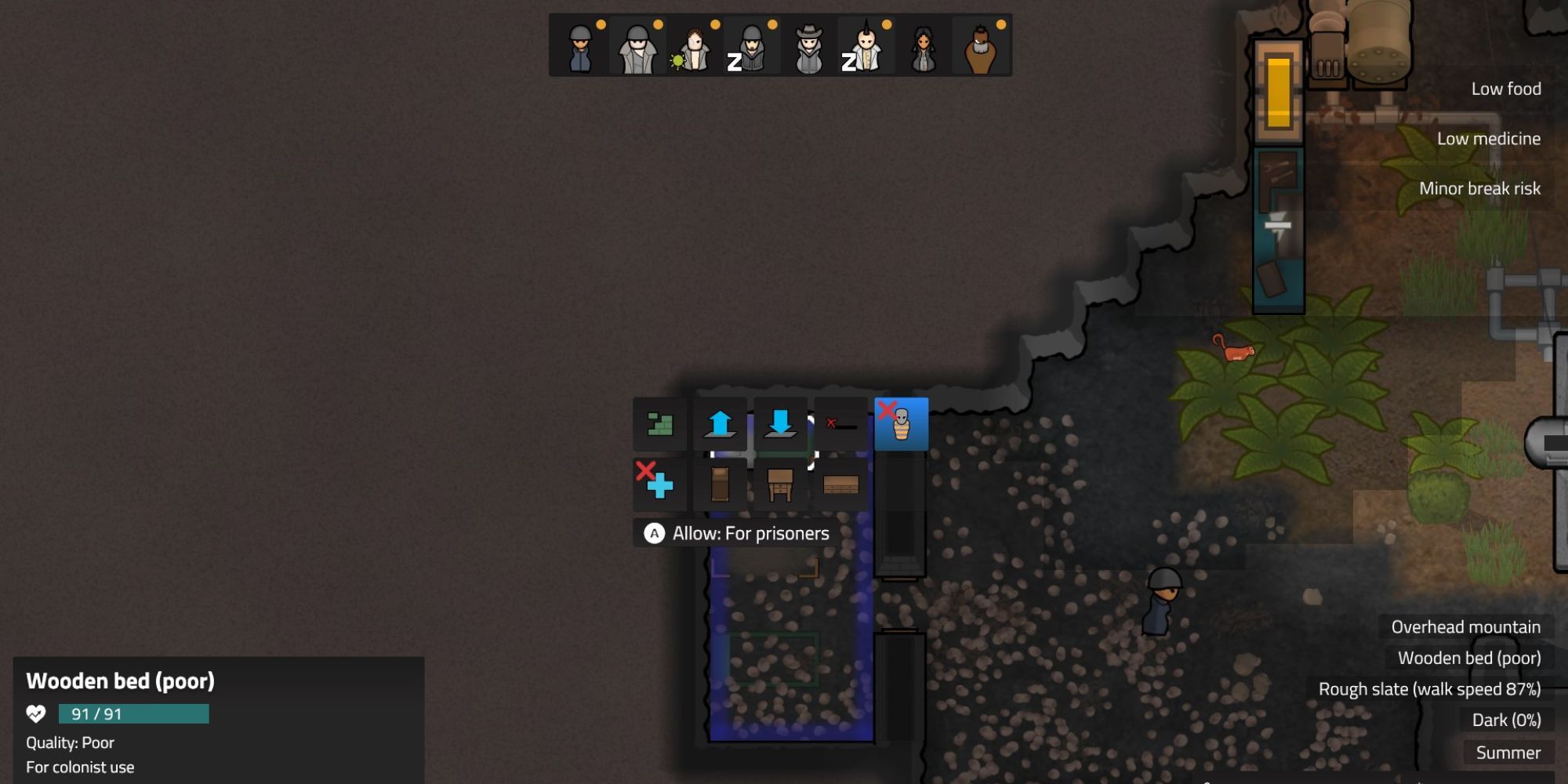 To stop colonists from camping out in the prison and to tell the prisoners which bed belongs to them, it is necessary to allow the bed to be used for prisoners. Simply select the bed in question once it has been built, this will provide a drop-down menu from which players can choose the option "Allow for prisoners."
This will stop the player's own team from assigning the bed to themselves and means the prison is now up and running and ready for visitors. To arrest anyone there will need to be a free, unassigned bed/sleeping spot for each prisoner.
4
Appoint Someone To Be A Warden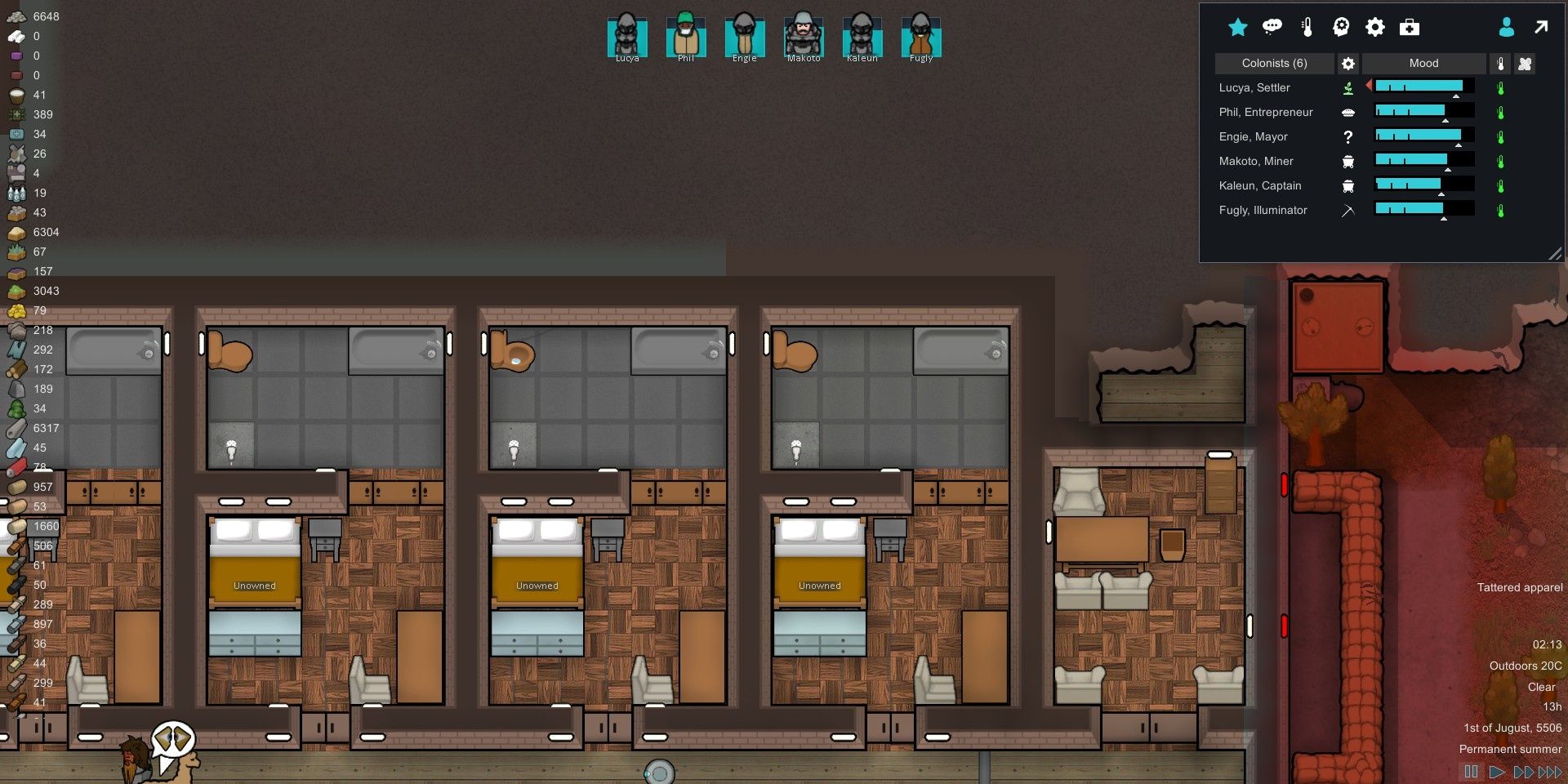 There are many tasks that colonists can carry out in Rimworld. It's important to micro-manage this part of the game so that colonists are playing to their strengths and no task is being neglected because everyone in the colony is mediocre. Players don't have the luxury of having the best person for every task in Rimworld, so it becomes important to divide tasks in the most efficient manner that adheres to everyone's interests.
The act of being the warden is tough since they have to manage prisoners and ensure that no one attempts an escape. The good part about assigning someone as a warden is that this task is only carried out when there's a prisoner in the colony, which means that these colonists can be freed up to do something else if they wish.
5
Drafting A Rimworld Colonist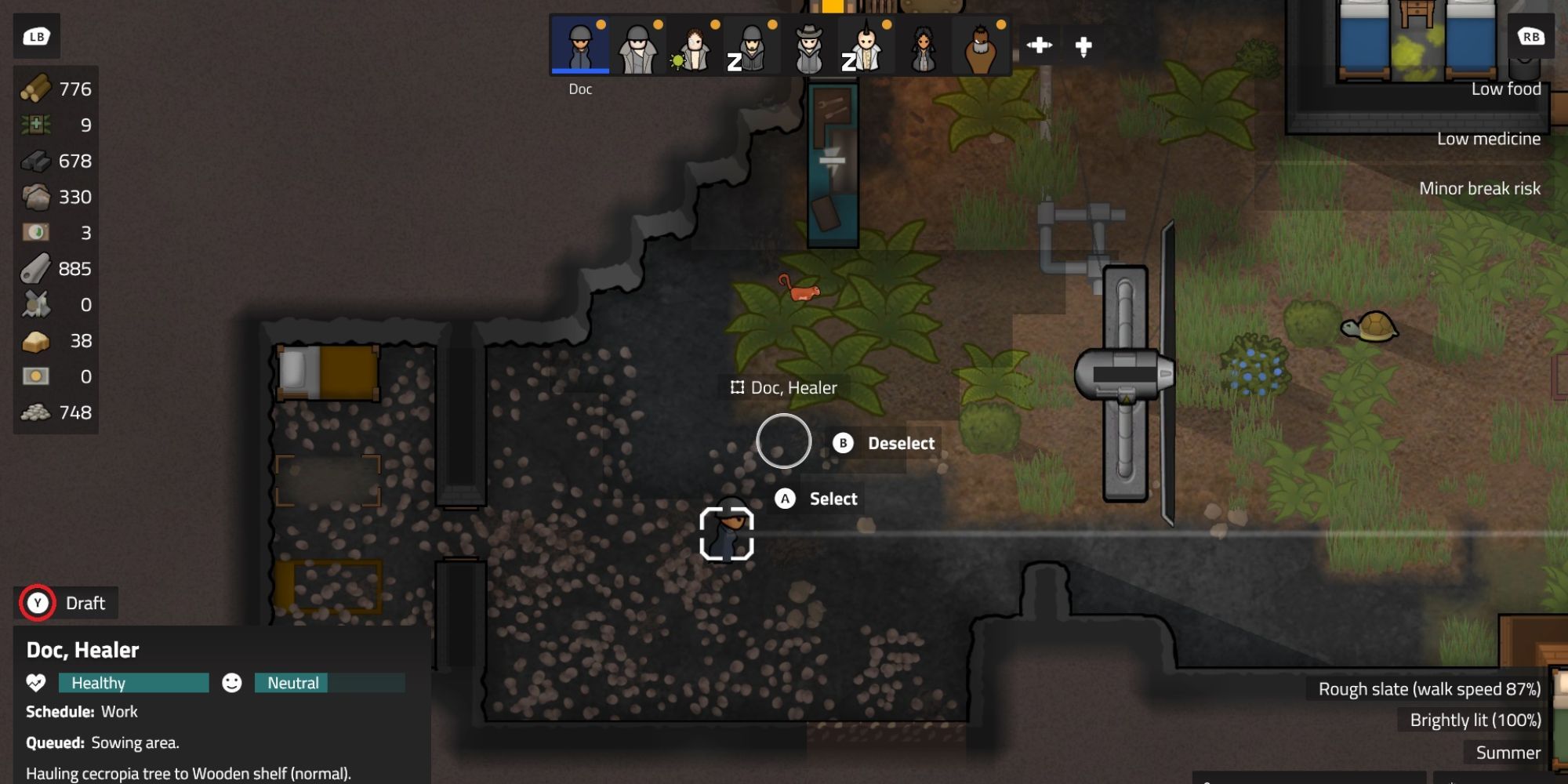 Select the colonist that will be laying down the law and making the arrest, ensuring they have the best traits for the task. To take direct control of them and issue the order to arrest they need to be drafted.
RELATED: How to Get Components in Rimworld
With the colonist selected, to draft them simply press Y on Xbox (Triangle on PS/ R key on PC). This will allow the player to issue direct orders to their colonist such as melee attack, shoot enemies, move to a specific spot, tend wounded, rescue colonists, and, in this case, attempt to arrest a pawn or NPC.
6
Attempt To Arrest The Criminal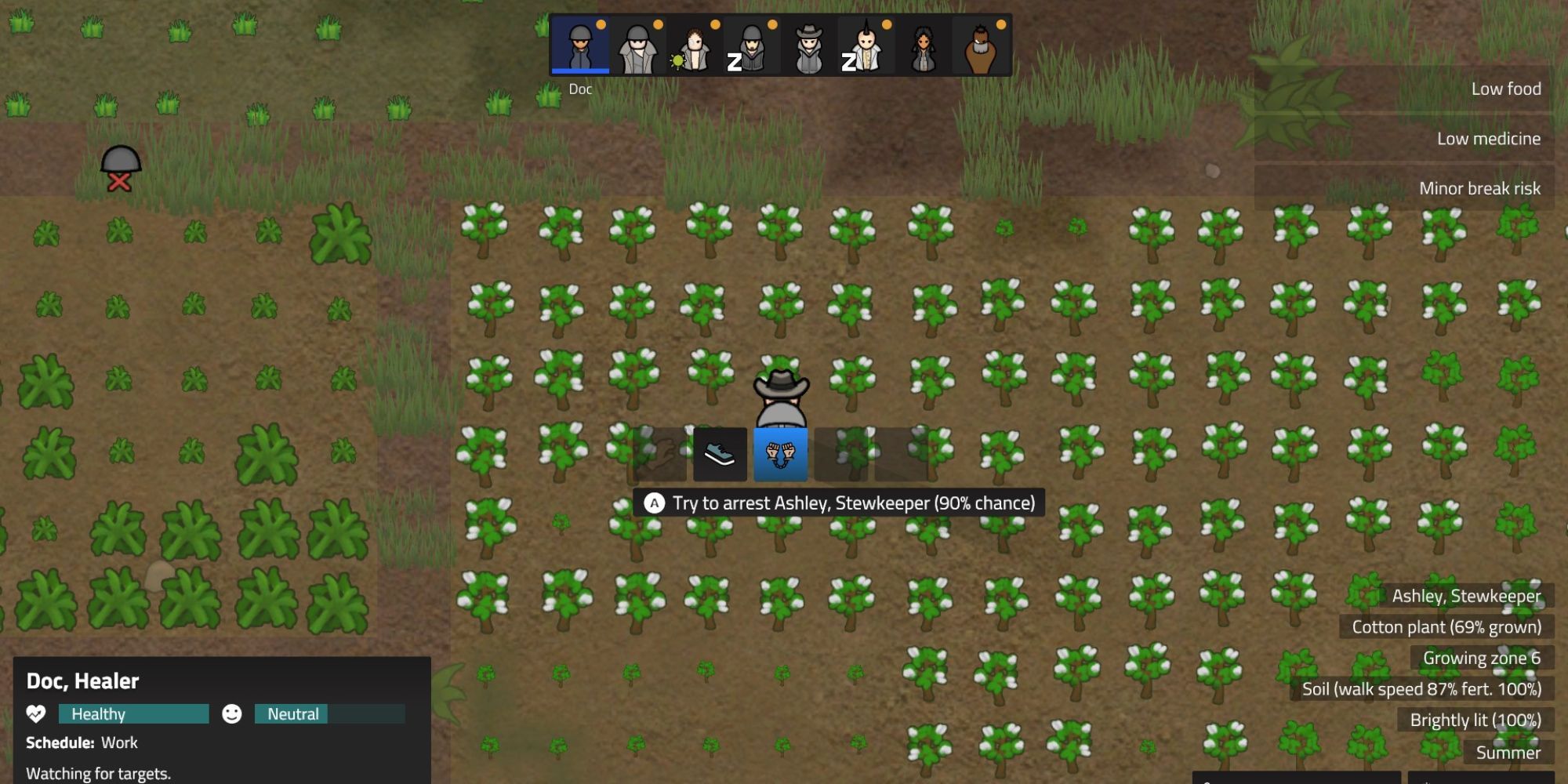 With the colonist drafted, hover over the enemy NPC with the cursor and select interact (X on Xbox / Square on PS). This will provide a further menu from which Try to Arrest [Name] 100% Chance will hopefully appear. If the chance is less than 100% this represents the risk that the arrest process might not go as swimmingly as a player may have envisioned.
If the chance is below 50% it is recommended to abort that attempt, with that particular colonist acting as a police officer at least. Try using a different colonist and see if the chance of success can be improved. If it's a risky arrest and the suspect in question looks quite handy, potential injuries can be mitigated by sending a colonist with the best armor who is reasonably tooled up and with good stats.
If the arrest is successful and the drafted colonist manages to overpower the criminal, they will handcuff them immediately and drag the enemy to their rightful place in the clink. If, however, a low chance arrest is attempted and failed, then a melee fight will ensue and the colonist could be injured or killed during the process so keep an eye on the arrest to make sure everything is going to plan. If things get out of hand it may be necessary to draft further backup colonists and send them into the fray.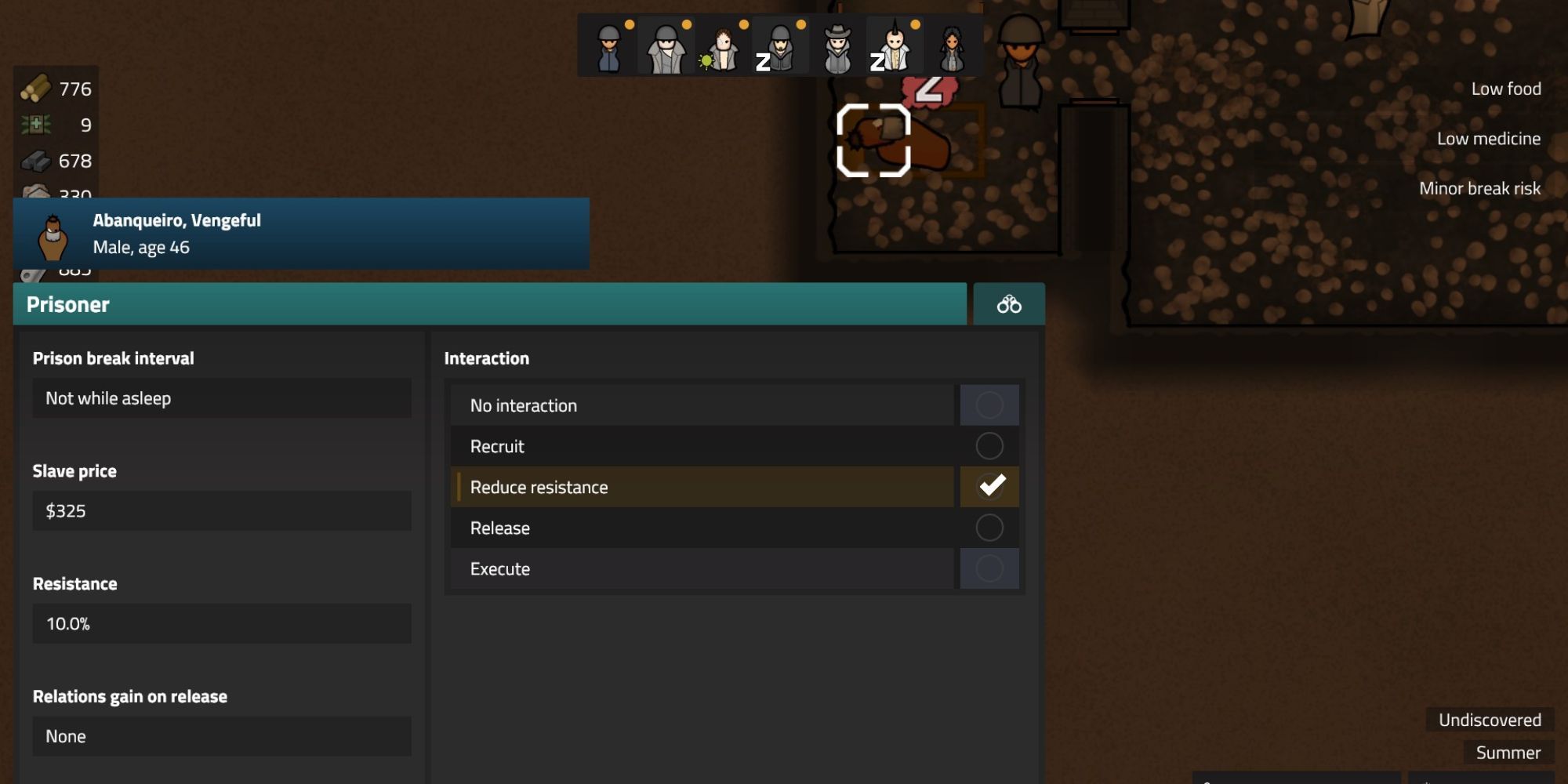 To successfully recruit a prisoner it is easier and faster to reduce their resistance to any charming attempts first. Otherwise, it could take much longer if the player tries to recruit them straight away, maybe several more months in-game time. The best method seems to be to reduce resistance first to zero, then the recruiting attempt will be a dead cert at 100% chance.
If for whatever reason, a player's own colonist has been imprisoned they can simply be released when deemed to be no longer a threat to the colony, without needing to go through the whole process of reducing resistance and recruiting them. Hopefully, players will be able to manage the needs of their colonists to avoid this becoming necessary.
From the character information screen open up the "Prisoner" tab. This will open a drop-down menu from which fans can select "Reduce Resistance." This will start the long-term process of wearing the NPC down and making them more inclined to be recruited. Alternatively, captured prisoners can be traded with other factions or even harvested for their body parts. It's a cruel world on Rimworld!
8
Heal Prisoners Up Whenever Required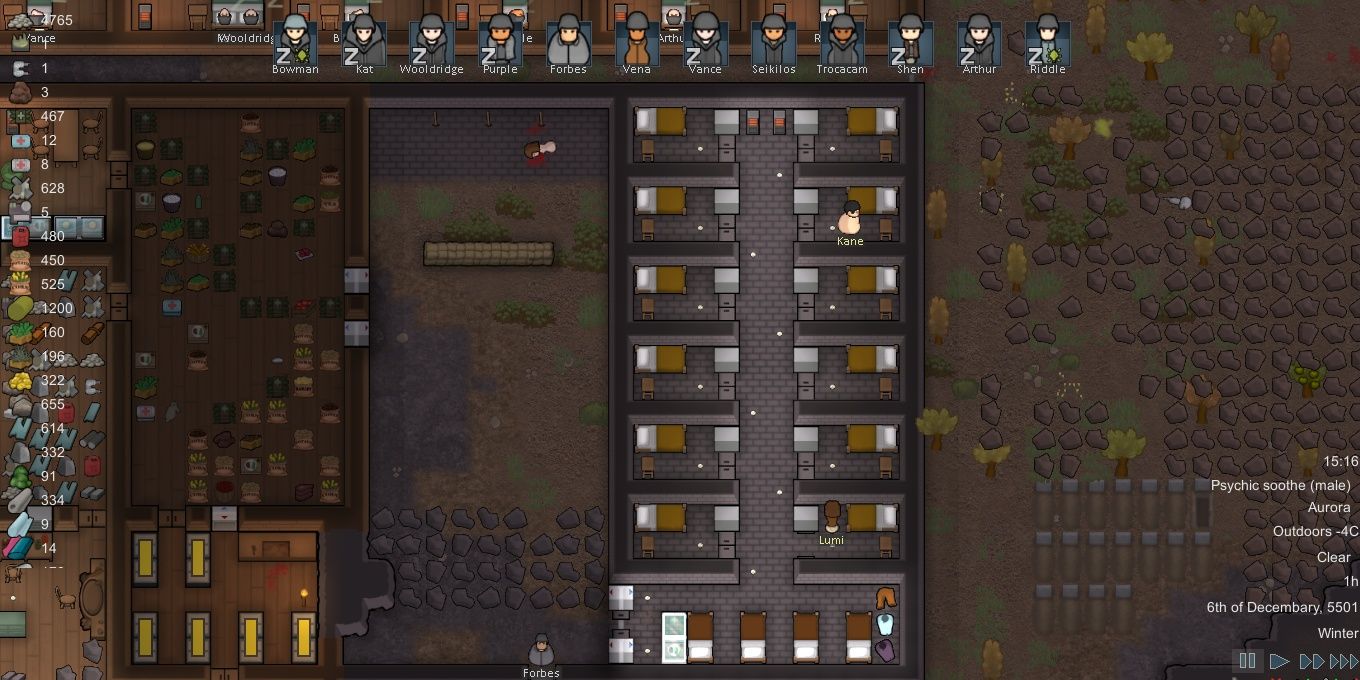 More often than not, players will imprison raiders who tried to take them out but failed spectacularly. As a result, the attackers who do survive will most probably be bleeding out and require medicine to be healed up. This is a huge investment of resources, so players should only treat those prisoners who will be of use.
RELATED: How to Get Cloth in Rimworld
Players can decide the quality of the treatment that prisoners can enjoy, which can help them manage their medicine somewhat. Ultimately, as long as players have surplus healing items in the colony, keeping a prisoner in tip-top shape won't be too hard.
9
Treat Inmates Nicely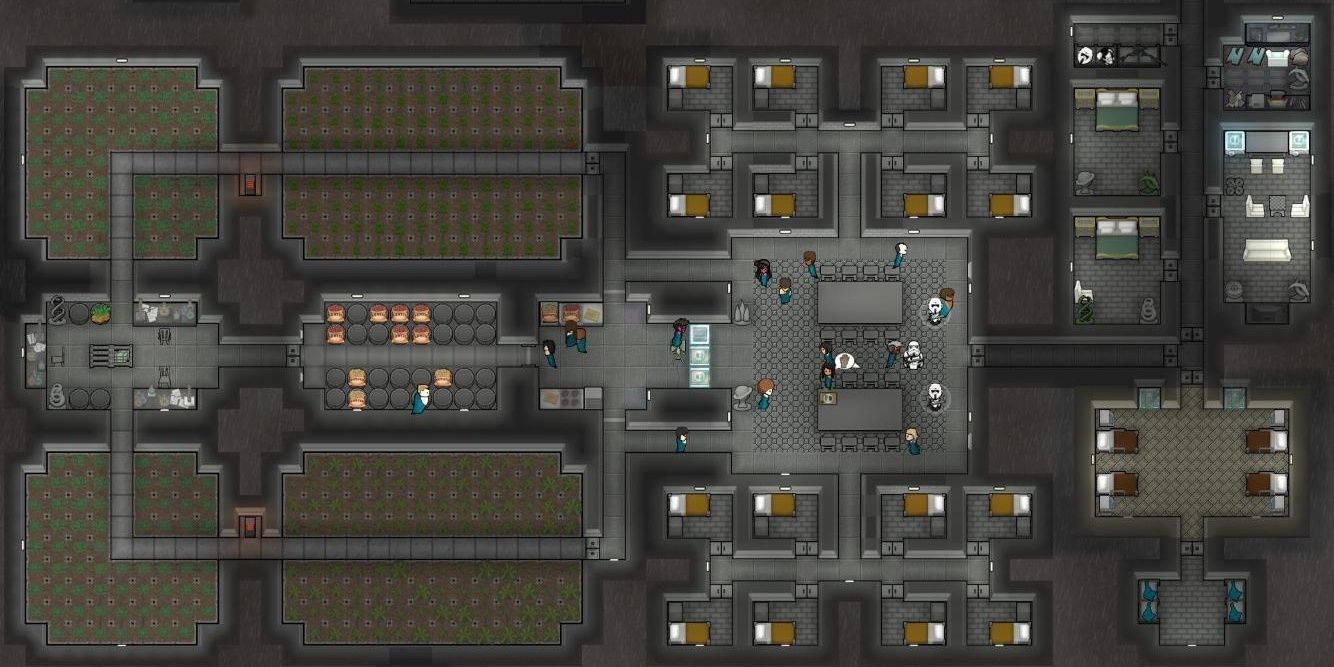 Perhaps the best way to recruit a prisoner is to treat them with respect during their stay in the colony's jail cell. Nothing good is going to come out of reducing their trust by beating them or not providing them any food when they need it.
With enough care, prisoners will slowly see the light and find it possible to join the colony they were terrorizing, which can be a boon for players who need more manpower to make their base bigger and better.
10
Recruiting Prisoners In Rimworld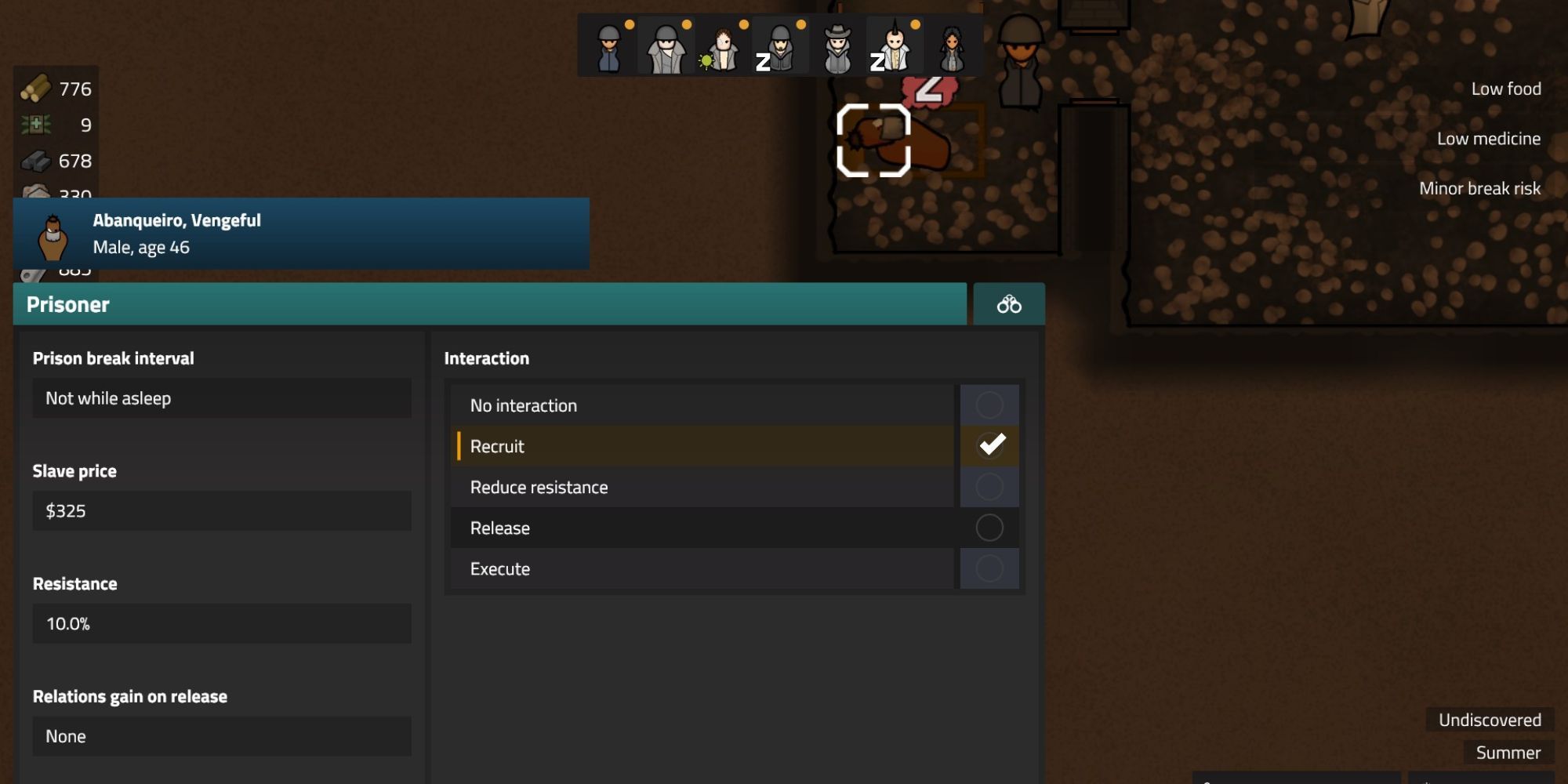 When the resistance of the prisoner reaches zero, it is time to attempt to recruit them. Select the character in question and from their character info screen open up the "Prisoner" tab. This will open a drop-down menu from which players can select "Recruit."
A colonist assigned to Warden will eventually give the prisoner the hard sell on their fabulous and well-run colony and be able to recruit them directly into one's team where players can control them and have all the options of a normal Rimworld colonist.
Rimworld is available now on PC, Xbox One, PS4, Xbox Series X, Xbox Series S, and PS5.
MORE: Best Ranged Weapons in Rimworld
#Build #Prison #Recruit #Prisoners