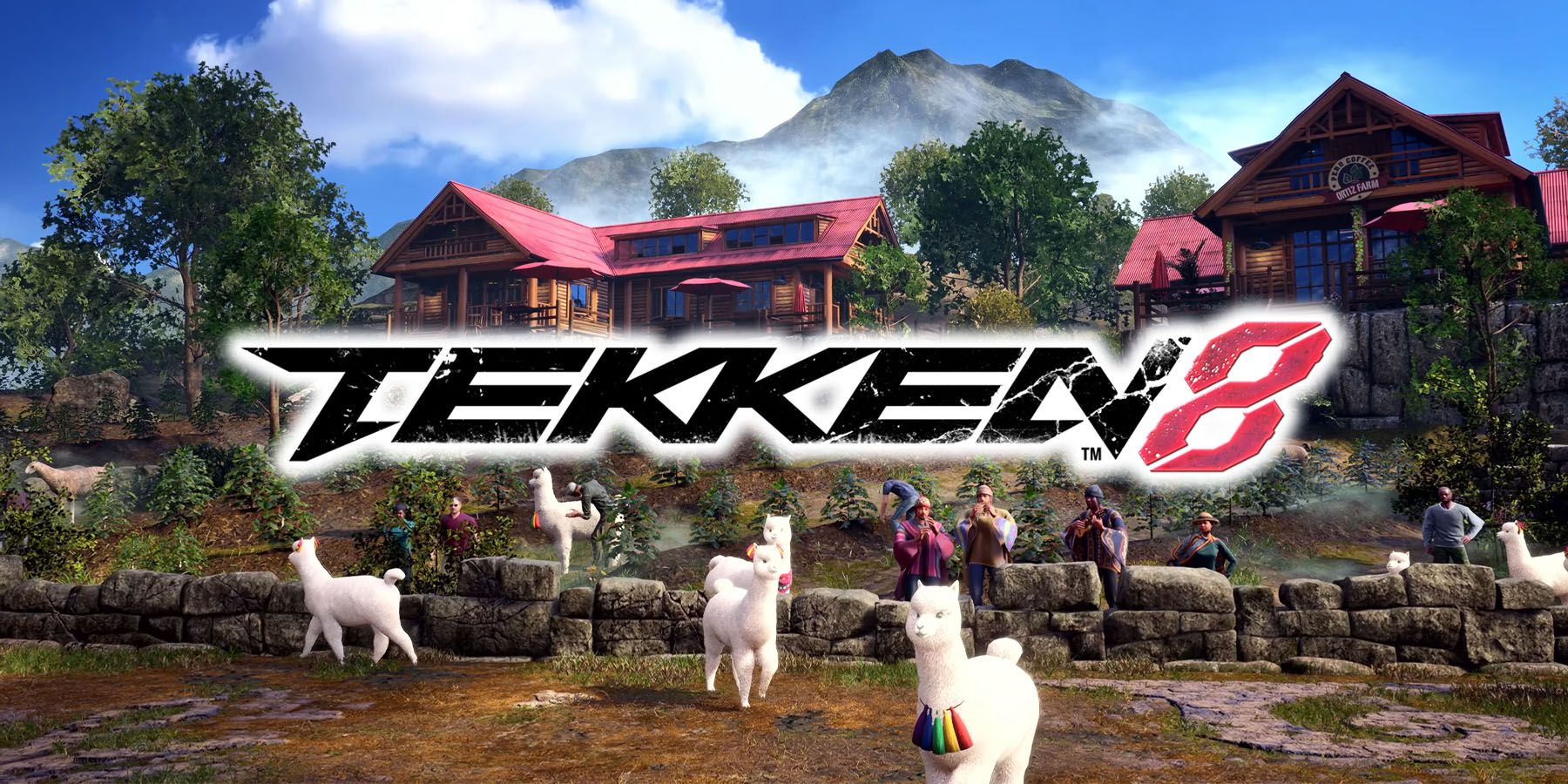 Highlights
Bandai Namco has revealed two characters for Tekken 8: the returning veteran Raven and brand-new fighter Azucena, the first Peruvian character in the series.
Raven was first introduced in Tekken 5 and fights using Ninjutsu, while Azucena debuts in this game with a dance-based moveset.
The roster of Tekken 8 was leaked before the EVO 2023 announcement, where Raven was mentioned but Azucena was not.
Bandai Namco has revealed two characters for Tekken 8, one being the returning veteran Raven and the other being a brand-new Peruvian fighter named Azucena. 2023 is shaping up to be a solid year for fighting games, between all the post-launch DLC that came to various fighting games and the new releases from this year. Capcom's Street Fighter 6 released this past June to critical acclaim, with other competitors like Mortal Kombat 1 launching this September. While Bandai Namco's Tekken 8 won't be released in the same timeframe, it is a title many are looking forward to as well.
The roster of Tekken 8 has been gradually revealed throughout 2023, with many characters from past entries returning to the fray. This includes the classics like Kazuya Mishima, Jin Kazama, and King, as well as recent but welcome additions like Tekken 7's Claudio Serafino and Leroy Smith. Even Jun Kazama, a character who has been missing from the mainline games for over ten years, makes her grand return in Tekken 8. Bandai Namco recently showcased two more character trailers during the EVO fighting game tournament, which include the returning Raven and a brand-new character known as Azucena.
RELATED: Tekken 8 Producer Hints at Possibility of Guest Characters
Raven was first introduced in Tekken 5, and he is an enigmatic secret agent ninja for the United Nations. While he made an appearance in Tekken 6, he was replaced in Tekken 7 by his superior, Master Raven. With Raven's return in Tekken 8, he brings his trademark Ninjutsu fighting style to the battlefield, where he is able to swiftly get into his opponent's face in close quarters combat. He also has a variety of ninja art techniques, being able to produce various clones made of shadow to strike his opponent.
The other fighter, Azucena, makes her grand debut in this game as the first Peruvian character in Tekken. She is described as being a "Coffee Queen," which is evident in her dialogue and her in-game title "Perfect Blend." She isn't only a coffee connoisseur, however, as she can fight the various members of the Tekken roster using her unique dance-inspired moveset, weaving and feinting around her opponents attacks. This new fighter has proven to be an instant hit with some fans, especially those who hailed from Latin America.
The two trailers also showed off the various stage destruction mechanics in the game, which saw the battlefield transitioning to various spots after the opponent has received a certain amount of damage. Before these trailers, the initial roster of Tekken 8 was leaked online via the Cheat Engine and a datamining of the initial beta build. While Raven was included as potential character in the leaked build, Azucena was not. Though there is clearly some evidence that the leak is legitimate, fans should clearly keep an eye on official announcements for surprises such as this one.
Tekken 8 is in development for PC, PS5, and Xbox Series X/S.
MORE: Fighting Games Have Grown and Changed A Lot Since the 2020s Began
#Tekken #Reveals #Returning #Character #BrandNew #Fighter #Peru