Highlights
Indie dungeon crawler Dark and Darker is now available in early access, but not on Steam due to an ongoing lawsuit with Nexon.
Dark and Darker is a multiplayer roguelike battle royale game with PvPvE combat and extraction gameplay.
Players can download Dark and Darker from the official website or Chaf Games, but it's not available in Ironmace's home country yet.
The indie dungeon crawler Dark and Darker is finally available in early access following a surprise announcement from the developer. However, gamers won't be able to play it on Steam due to Nexon's ongoing lawsuit against developer Ironmace.
Dark and Darker is a multiplayer dungeon crawler from the Korean indie studio Ironmace. The first-person RPG combines roguelike exploration with battle royale gameplay. Players choose between seven character classes and engage in PvPvE combat, killing monsters for loot while defending against other players. Dark and Darker has also been described as an extraction game, a subgenre that includes games like Escape from Tarkov, Hunt: Showdown, and Bungie's upcoming Marathon reboot. Unfortunately, the developer Ironmace has been troubled by plagiarism accusations from Nexon, a Korean company best known as the publisher of MapleStory.
RELATED: Dark and Darker Developer Raided by Police
After Ironmace made a surprise announcement this morning, Dark and Darker is now in early access. However, fans won't find the game on Steam, with Valve removing the game due to the ongoing legal challenges. Players who want to grab Dark and Darker for themselves can download it from the official website at www.darkanddarker.com or from a storefront called Chaf Games, though some users have expressed concerns about Chaf's security. Ironically, Dark and Darker isn't even available in Inronmace's home country, as it has yet to receive a rating from the Korean Game Rating Board.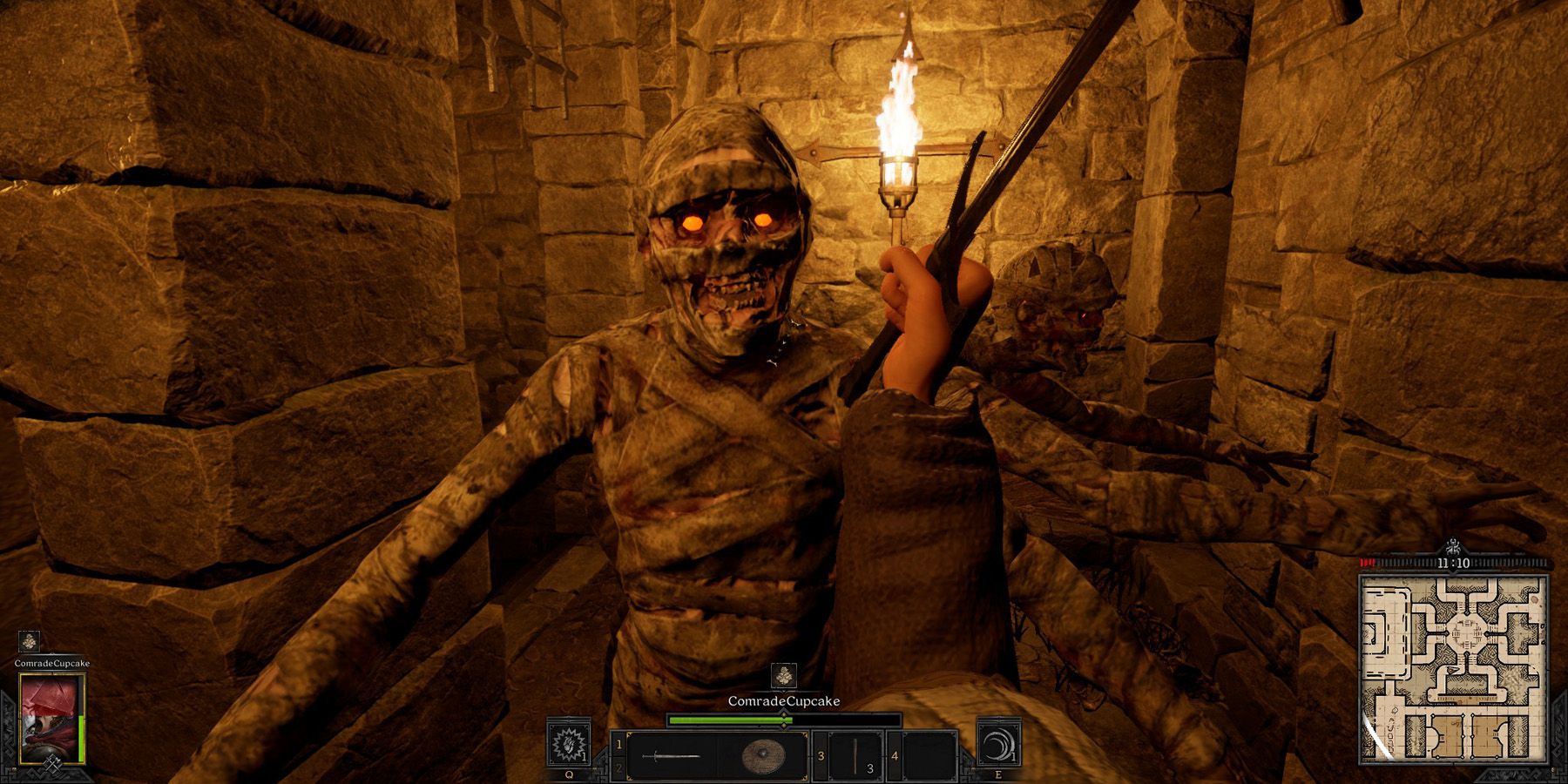 The Standard Edition of Dark and Darker is $35, while the Founder's Edition costs $50 and comes with additional in-game content. Dark and Darker also features an in-game shop. However, Ironmace CEO Terence Park insists the company will not engage in predatory behaviors like loot boxes or FOMO tactics.
Dark and Darker's developer hasn't given up hope the game will eventually return to Steam. Ironmace's lawyers asked Valve to reinstate Dark and Darker in April, and Park recently indicated that the company would keep trying. "We cannot ignore the largest PC storefront in the world," the Ironmace executive wrote in an email to PC Gamer. Its removal from Steam is also the main reason Ironmace delayed Dark and Darker's early access release until today.
Ironmace's legal predicament stems from Nexon's accusation that Ironmace's employees stole assets from a canceled game called P3 before leaving to make Dark and Darker. Ironmace denies using copyrighted material, with the Dark and Darker developer calling Nexon's allegations baseless. The studio's lawyers went so far as accusing Nexon of "anti-competitive bully tactics" and attempting to bankrupt Ironmace. Park reiterated his denials in the letter to PC Gamer, though it's unlikely that Dark and Darker will return to Steam until the lawsuit is resolved.
Dark and Darker is out now in early access on PC.
MORE: Dark and Darker: Tips For Beginners
Source: PC Gamer
#Dark #Darker #Releases #Early #Access #Catch