Highlights
Season 3 of Dr. Stone began on April 6, 2023, continuing the adaptation of the manga's "Source of the Petrification Saga."
Fans waiting for the new episodes can find solace in similar shows like No Game, No Life and Appare-Ranman!, which also feature intelligent protagonists solving problems with their brains.
Other science-based anime like Food Wars, Science Fell in Love, So I Tried to Prove It, and Cells at Work offer educational and entertaining content for viewers interested in scientific concepts.
Season 3 of Dr. Stone began on April 6, 2023, and continued its adaptation of the manga's "Source of the Petrification Saga." It follows on from the Dr. Stone: Ryusui special, where Senku and company had to revive and then placate top sailor Ryusui Nanami before they could set sail for their next venture.
RELATED: Most Charismatic Anime Heroes
The series has come a long way since the scientific genius Senku started using his wits to rebuild humanity after it was left petrified for 3,700 years. It caught on because its hero fought with his brain, and aided humanity with a scientific approach rather than with his fists. But there are similar anime that focus on science and survival, and these are the best anime like Dr. Stone.
Updated August 7, 2023 by David Heath: The first cour of Dr. Stone: New World, the third season of the science shōnen series, ended back on June 15, 2023. But the next cour is due to start in October, continuing where Senku and co left off. Even so, as of this writing, that's two months away.
That's quite a while for viewers to wait for, especially if they're sticking to the anime instead of spoiling themselves with the completed manga. So, until October comes, fans might find solace in these Dr. Stone-like shows.
13
No Game, No Life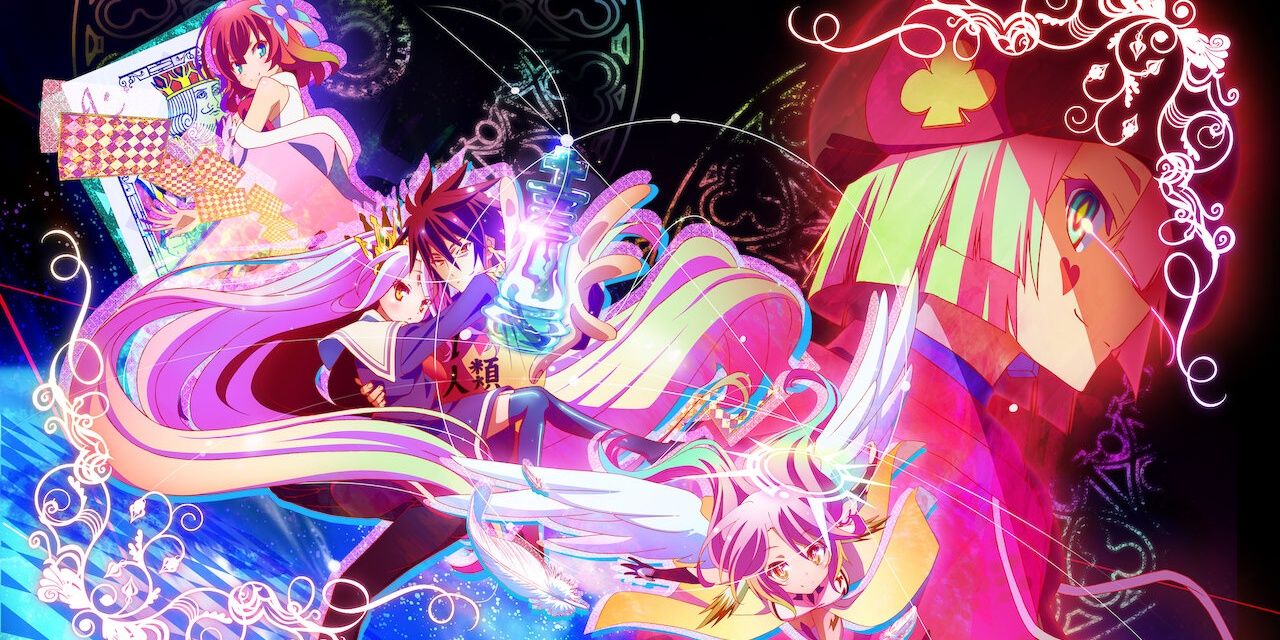 On the face of it, No Game, No Life isn't exactly like Dr. Stone. It's about two shut-in step-siblings Shiro and Sora, who get isekai'd from Earth to the world of Disboard by its god Tet. It's up to them to save the last remaining human kingdom of Imanity from the fifteen other magical races, and the only way to do that is through playing games.
Though it isn't as scientific as Dr. Stone, it's still about the lead (or leads in this case) saving the day through smarts than brawn. Everything in Disboard is decided by games, and both Shiro and Sora are the best players around. Just as humanity has hope in Senku in Dr. Stone, Shiro & Sora provide the same for Imanity, even when they meet their matches.
12
Appare-Ranman!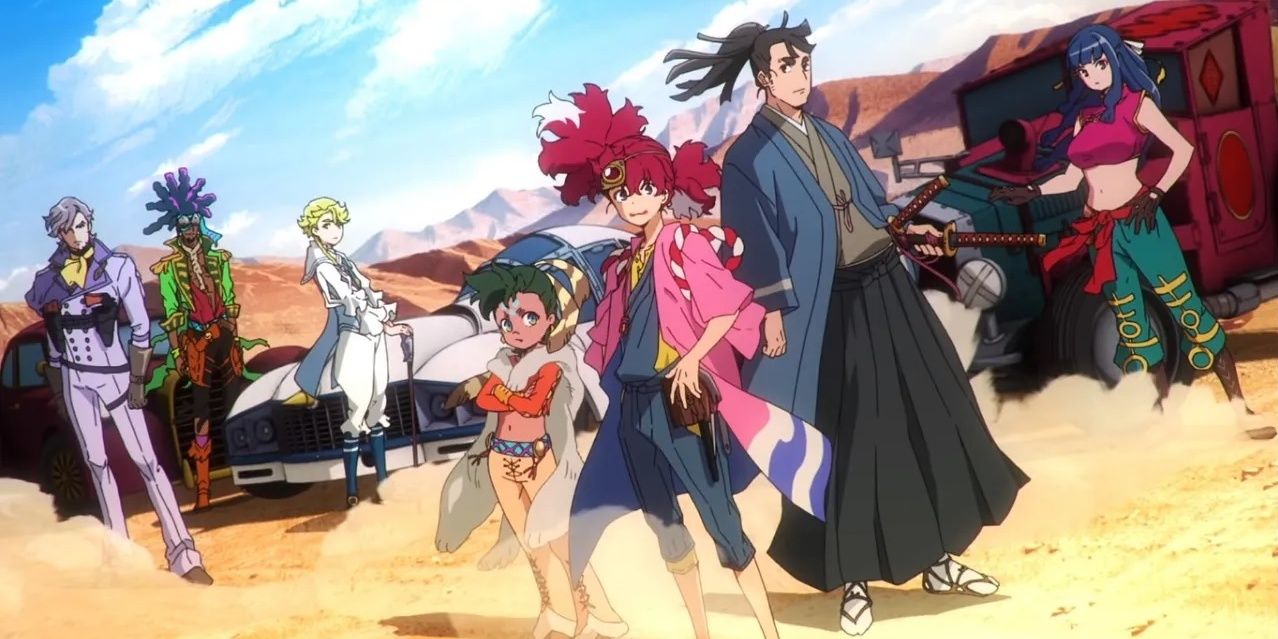 P. A Works' anime Appare-Ranman brings back the science and has a genius as its lead. But humanity isn't on the brink this time. Just the dreams of Appare Sorrano, a gifted engineer in late 19th century Japan. He wants to go across the sea, through the sky, and to the moon, with only his chaperone Kosame Ishikki bringing him back down to Earth. His ambitions get them stuck in the middle of the ocean, then shipped over to Los Angeles.
RELATED: Best Cars and Racing Anime, Ranked
With nothing left to lose, the two enter the Trans-America Wild Race, where they could potentially win a cash prize big enough to get them home. Provided Appare's newly built automobile can hold up against the other racers. It plays out like a mixture of Jojo's Bizarre Adventure: Steel Ball Run, with the 19th-century setting and transcontinental race across the States, with Dr. Stone's science and adventure, with a whimsy of its own.
11
Food Wars: Shokugeki no Sōma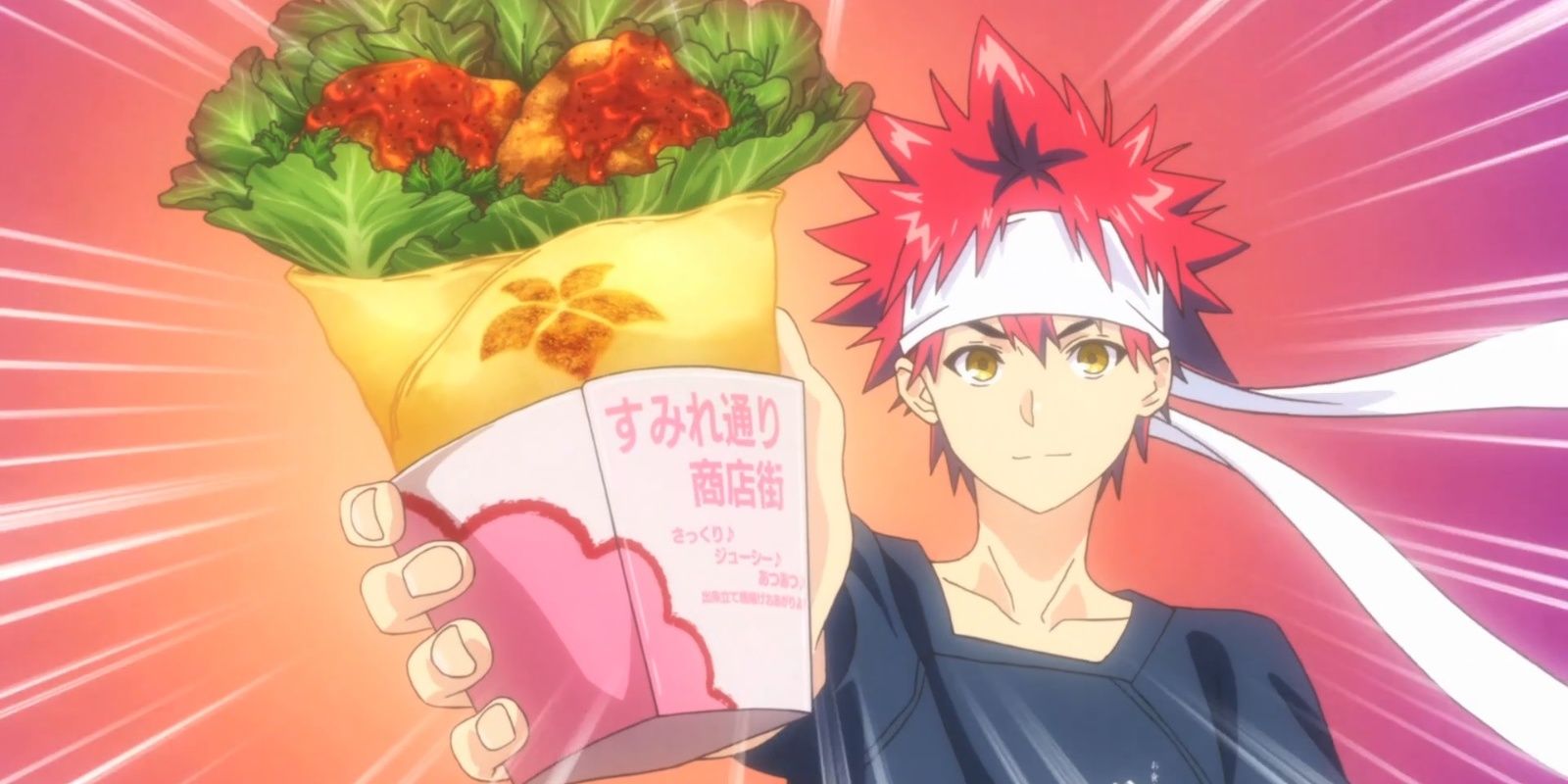 While it's not strictly mentioned in Food Wars, there is a science to cooking. Making the perfect dish is akin to chemistry, requiring careful measurements, experimentation, and knowing how elements connect, clash, blend, or repel each other. But the similarities between Food Wars and Dr. Stone lie in their leads' passion for (and the shonen-ification of) their unlikely fields.
To succeed his father as head of the family restaurant, Sōma must test his cooking skills at the Tōtsuki Culinary Academy via their shokugeki cook-offs. The winner gains acclaim and all sorts of prizes, while the loser risks expulsion. Sōma is as keen a cook as Senku is on science, with both shows having an educational streak as Food Wars uses real recipes and depicts the food as closely as possible.
10
Science Fell In Love, So I Tried To Prove It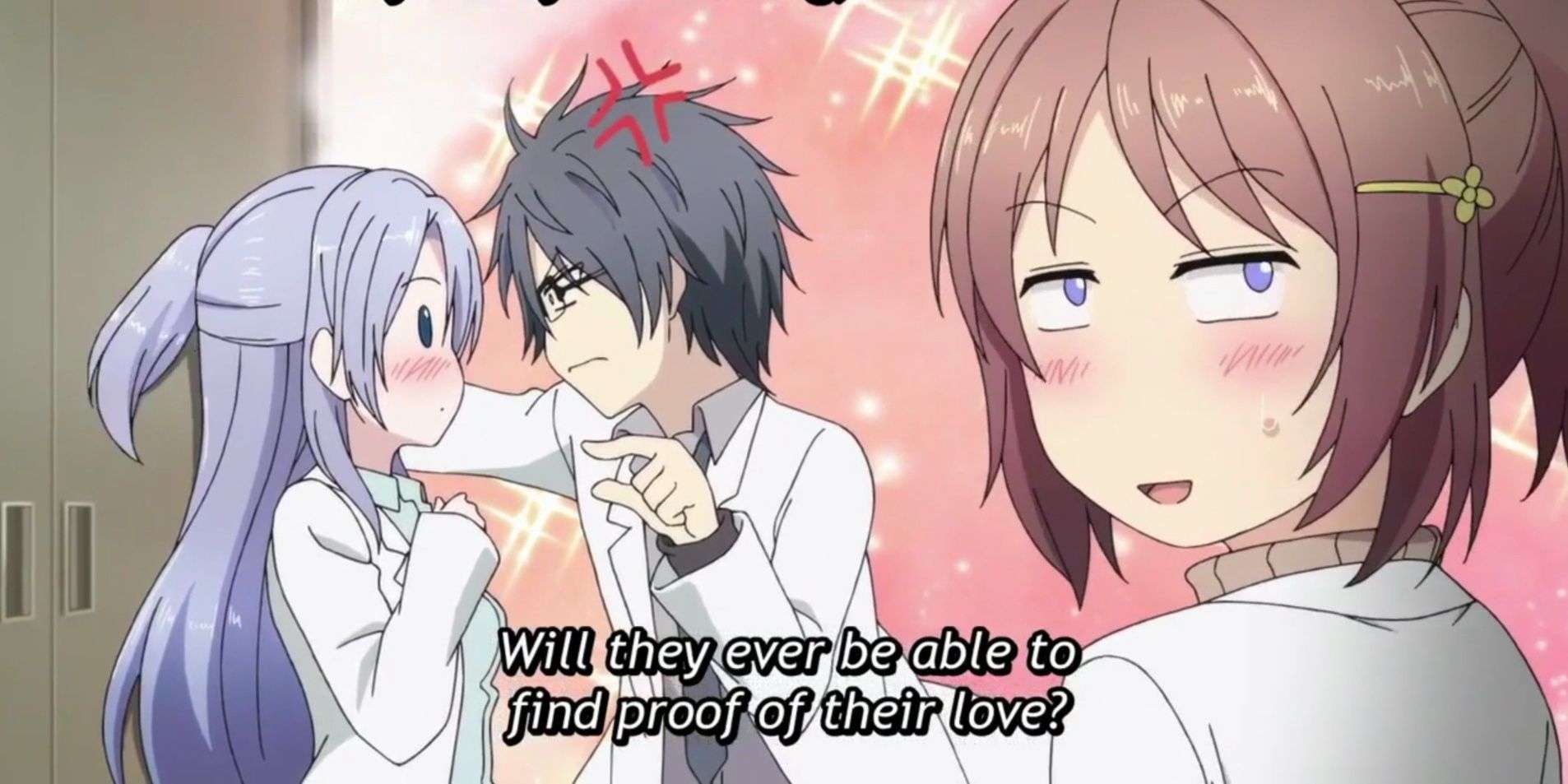 If science can be used to win races, make alcohol, or save humanity, can it also be used for romance? For anyone who wants more science than shonen, they might like to give Alifred Yamamoto's romcom a try. Just as the title suggests, it tries to tackle the subject of love and romance in a more analytical way with its leads Shinya and Ayame, researchers at Saitama University.
They're like peas in a pod when it comes to their work. They work so well together that Ayame reveals she might be falling in love with Shinya. He feels the same despite being less used to intimacy. So, they both agree to approach it scientifically, measuring their heart rates in situations and collecting the data to come to their conclusions. It balances out their stiffness with their more fun-loving coworkers and a cute, cuddly bear mascot that pops up to explain scientific concepts.
9
The Promised Neverland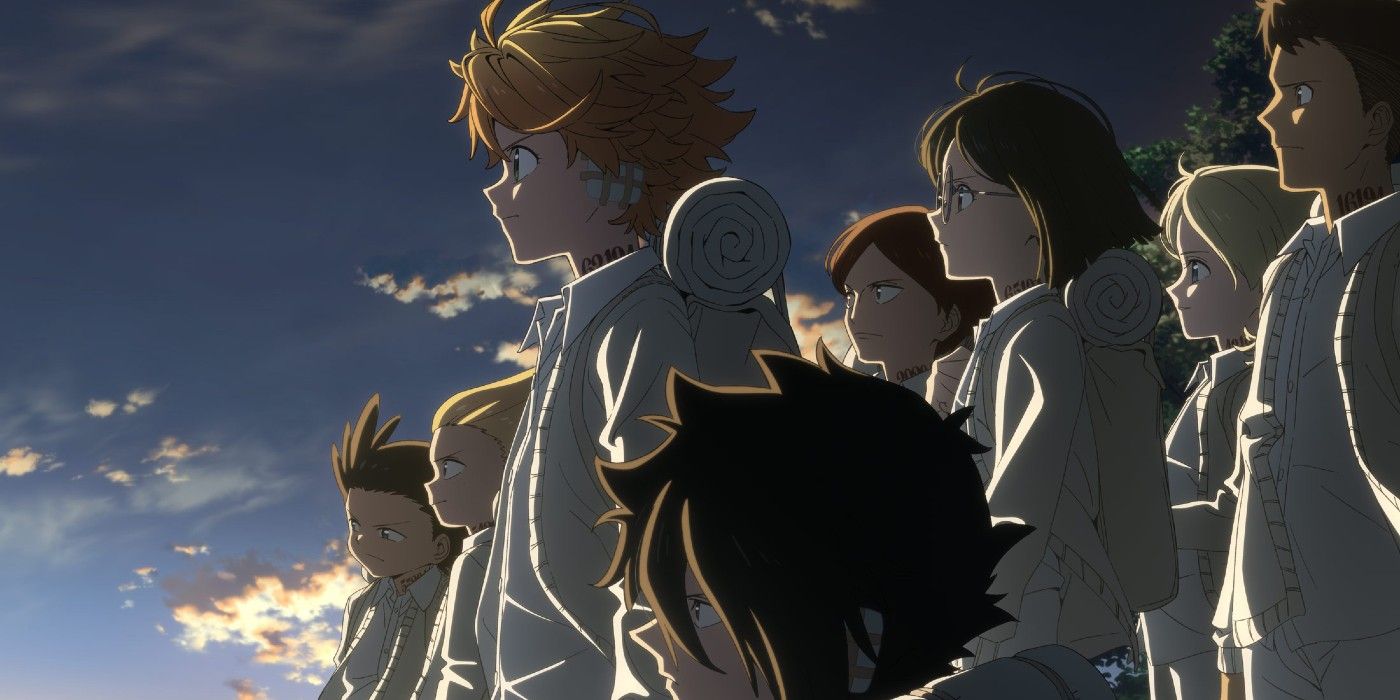 Kaiu Shirai and Posuka Demizu's dystopian tale needs no introduction. The original manga was widely praised, and the anime's first season was a breath of fresh air that brought out the story's psychological horror and thrills. The second season, available on Hulu and Funimation, still got plaudits for its suspense. Yet it was such a steep drop-off in quality that it was compared to the infamous final season of Game of Thrones.
RELATED: Dr. Stone: Most Intelligent Characters In The Anime, Ranked
Nonetheless, that first season is still considered to be gold quality, and it's the only season available on Netflix, VRV, HiDive, and DirecTV. It tells the story of a bunch of kids who live an idyllic life at Grace Field House. But their innocence is shattered when a girl called Emma discovers they're not being raised to be adopted: they're being fed to demons. Grace Field isn't the only orphanage doing this either. With her friends, Emma breaks out to save the others and make a living in the wilderness.
8
Steins;Gate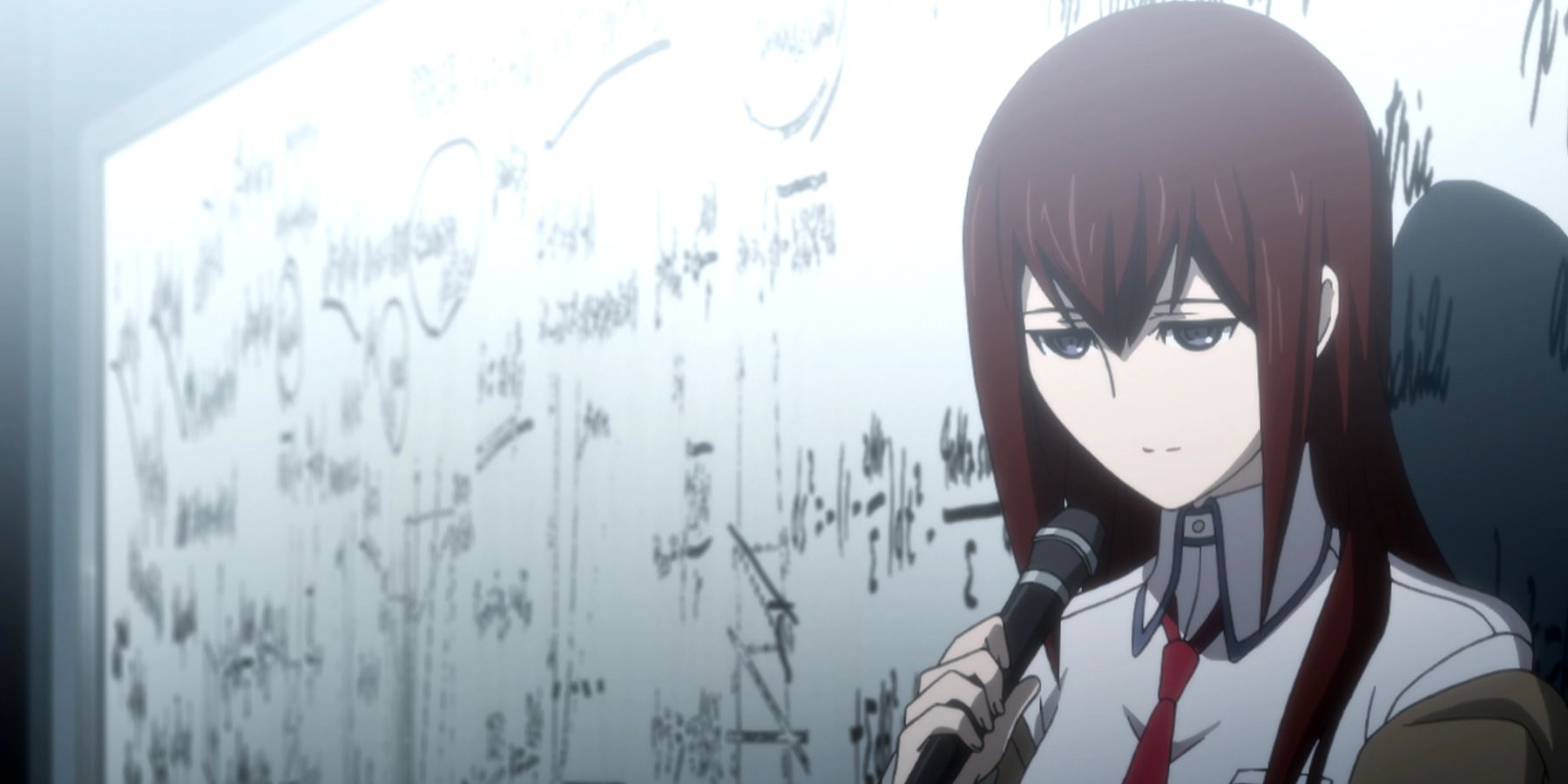 The Steins;Gate anime succeeded where other adaptations of visual novels faltered. It's been praised for its takes on human nature, PTSD, gender identity, and more, becoming one of the 2010s best-received anime shows. Not bad for a story about a guy who discovers time travel via a microwave oven.
"Mad scientist" Rintaro Okabe just wanted to make a mobile phone-operated microwave. Instead, he and his colleagues Mayuri and Daru discover it can send text messages back in time. Whatever message they send back changes the present, shifting Okabe's timeline until he's left in drastic dilemmas that threaten his friends and the rest of the world. To see what happens, both seasons can be found on Funimation.
7
The Disastrous Life Of Saiki K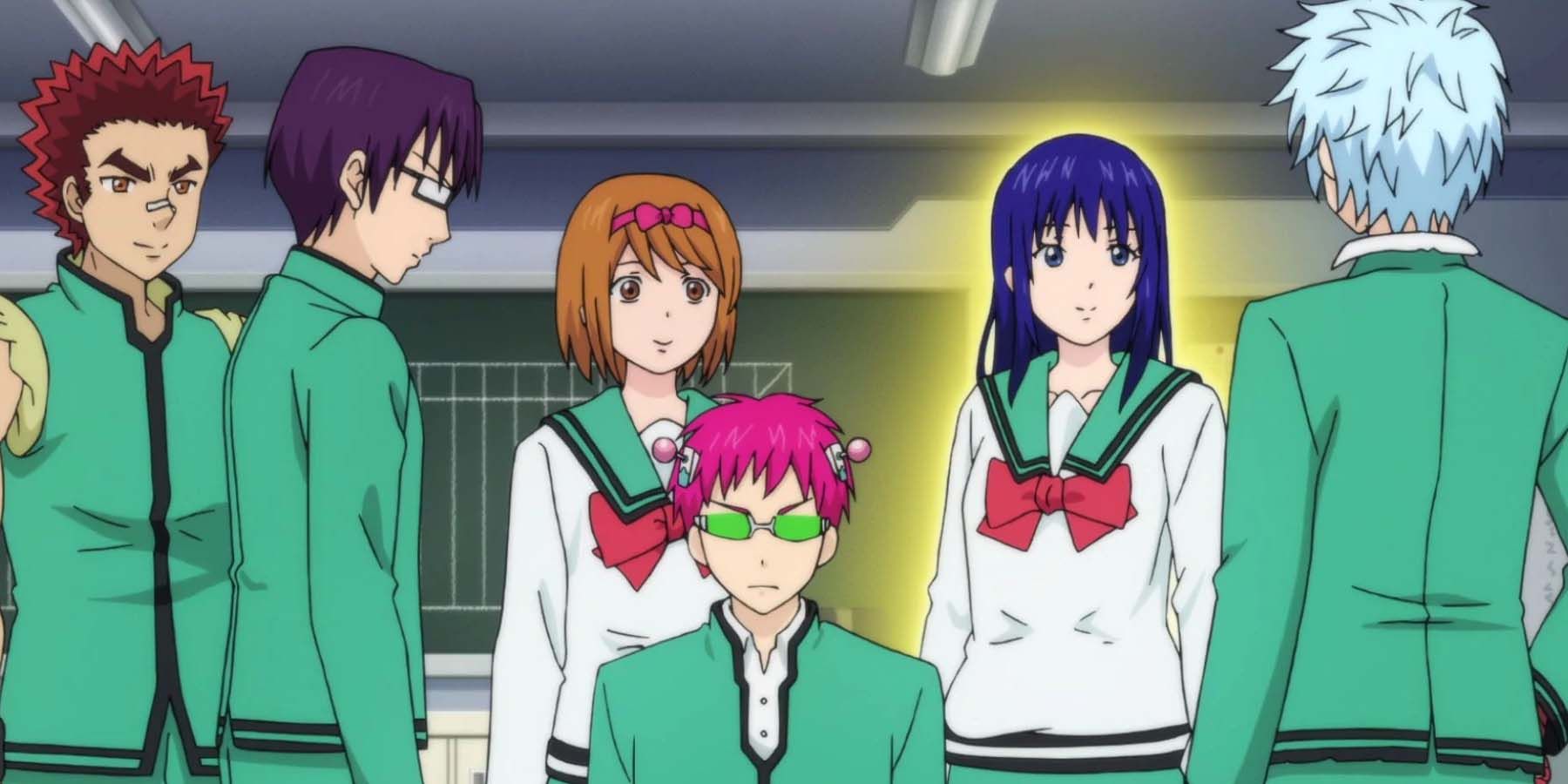 This one may seem perplexing at first, given that psychic powers are more science fiction than science fact. Based on Shūichi Asō's manga, the anime is about Kusuo Saiki, a high school student trying to live a normal life while hiding his vast litany of psychic abilities. He has to wear glasses to stop his vision from turning people into stone, and antennae to control his powers.
RELATED: Anime Children Who Can Destroy the World
But science does get represented by his older brother, Kusuke, who makes up for his lack of powers with engineering genius. Though he can cancel out Kusuo's mind-reading skills with his "telepathy canceler," he often comes up short when they go head-to-head against each other. Dr. Stone can be funny, but if fans are after more laughs, they'll get plenty out of Saiki K. All three seasons are on Netflix, with Tubi and Funimation having just one.
6
Cells At Work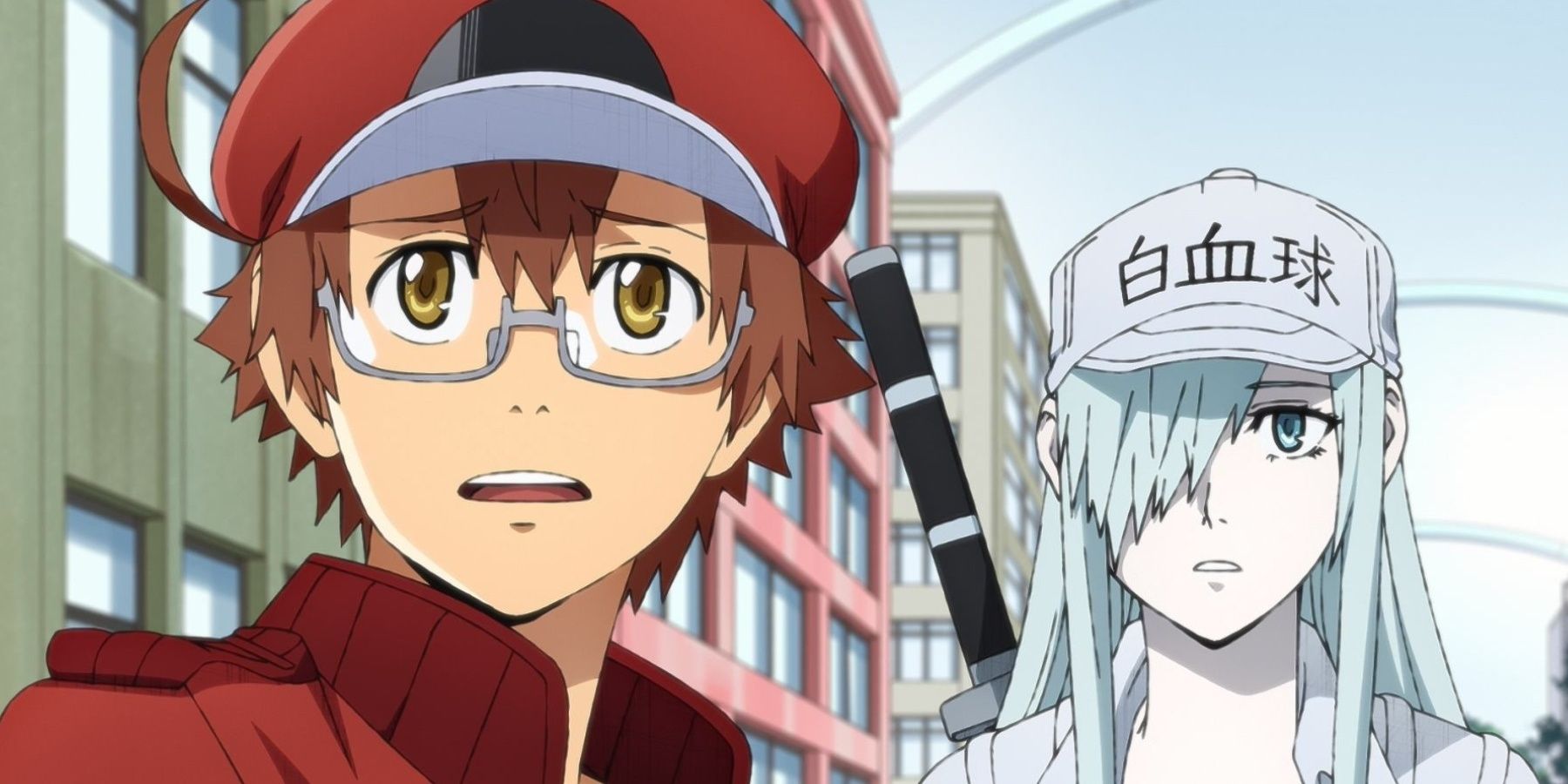 For something more scientific, Akane Shimizu's Cells at Work mixes shonen comedy with human biology. Like Once Upon a Time…Life, the anime tells its story through anthropomorphized takes on the human body's different cells. It focused on newbie red blood cell Erythrocyte, who delivers oxygen, carbon dioxide, and nutrients around the body.
Clumsy as she is, she often gets saved by Neutrophil, a sullen-looking but gentle white blood cell who kills any pathogens that threaten the body. The show has received acclaim from shonen anime fans and actual scientists alike. Dr. Satoru Otsuka of the Emory University School of Medicine praised the show for its depiction of cancer cells and their effects on the body. Check it out on Crunchyroll, VRV, and Funimation.
5
Moyashimon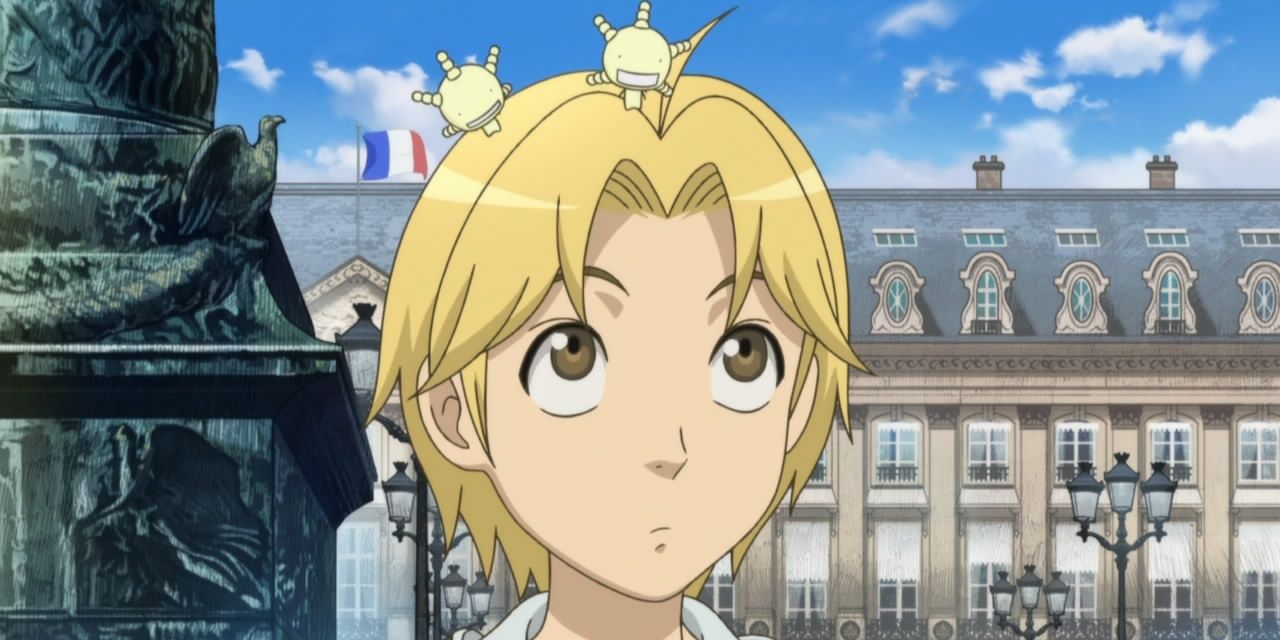 One of Senku's advances is helping humanity rediscover agriculture, using calcium carbonate in crushed seashells to reduce the soil's acidity enough to grow crops. It's a neat detail that few other shows would mention, and the kind that populate Masayuki Ishikawa's Moyashimon: Tales of Agriculture, a VRV exclusive (for now).
Tadayasu Sawaki is a first-year student at an agricultural university studying to aid his family's mold-starter business. But he has a special gift: he can see and communicate with microorganisms. From acetobacter aceti (used to make vinegar) to trichophyton rubrum (athlete's foot fungus), he can talk to them all. This skill earns him plenty of friends, but also enemies too who want to find their own way to the top of the tree.
4
Silver Spoon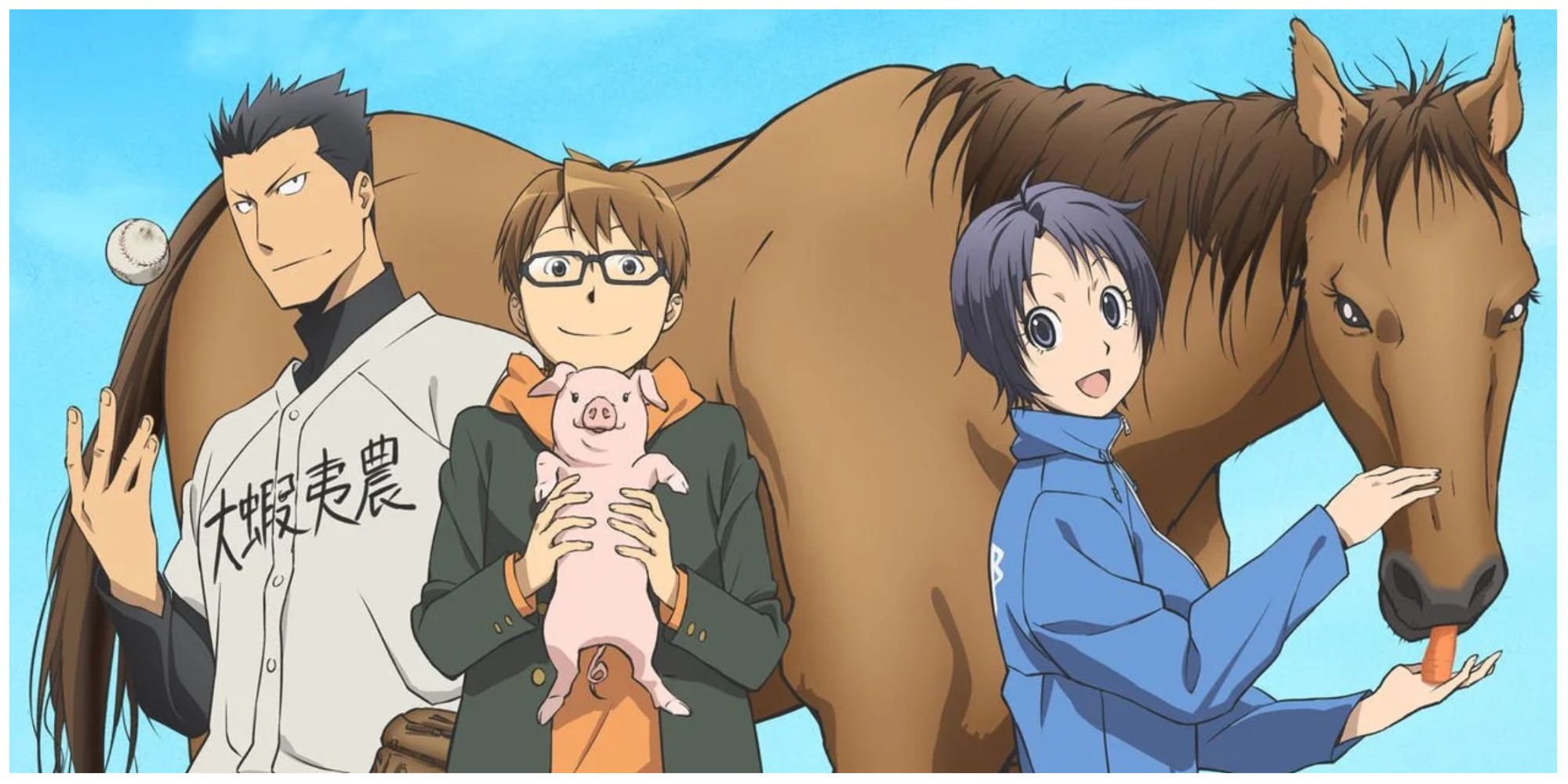 Talking to literal fungi and bacteria is a little odd, though no more strange than humans being perfectly preserved in stone for nearly 4 millennia. Even so, if fans want a more down-to-earth take on agricultural science, Hiromu Arakawa has them covered with Silver Spoon. Yes, the woman behind Fullmetal Alchemist went from fantasy alchemy to ordinary farming studies.
RELATED: Best Anime About Farming
Unable to attend his first choice of high school, Sapporo city slicker Yūgo Hachizen moves to the countryside to attend Ōezo Agricultural High School, or "Ezono" for short. He thought he'd be in for easy studies and an escape from his strict father. Instead, he learns agriculture is no easy ride, and gradually appreciates the science and those who work in its field (often literally!). Both seasons can be seen in the US via Funimation.
3
Ascendance Of A Bookworm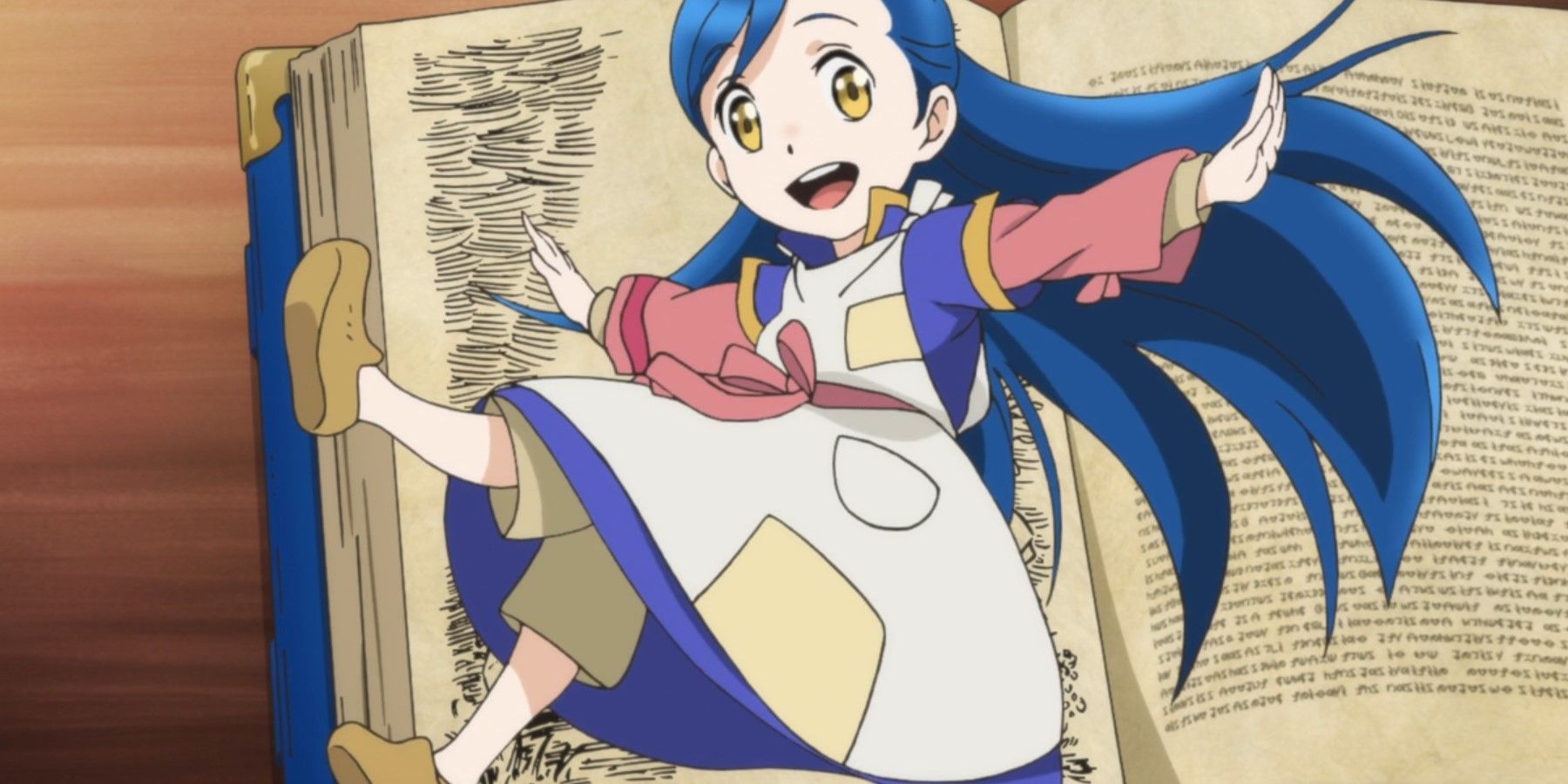 Yes, an isekai made it onto this list. But Miya Kazuki's work isn't that far off from Dr. Stone's premise. Instead of bringing science back to the masses, it introduces literacy instead. Urano Motosu, a lover of books, was about to become a librarian when she was crushed to death under a pile of books during an earthquake.
As she lay dying, she wished she could be reincarnated in a world where she could read books forever. Instead, she awoke as Myne, a frail 5-year-old girl in a world where only the nobility had access to books. Using memories from her old life, she decides to print her own books and spread the joy of reading to all kinds of people. It's a joy to watch for viewers who have VRV.
2
Are You Lost?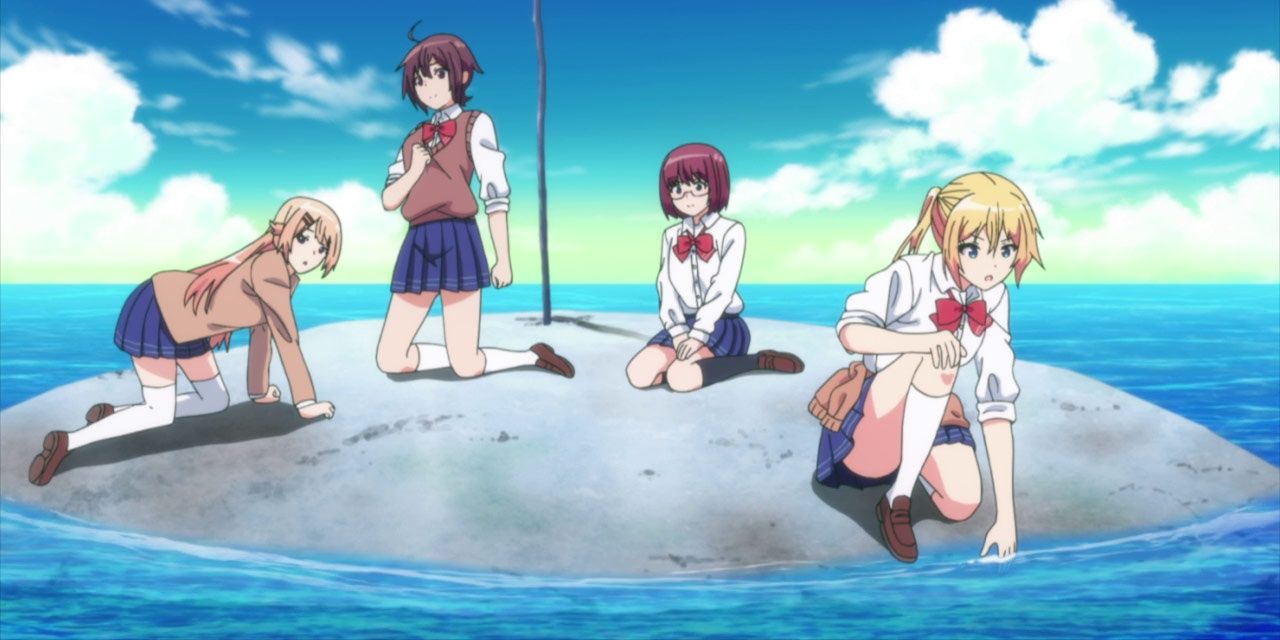 Kentarō Okamoto's story goes more for the survival aspect than the scientific. Its lead, Homare Onishima, isn't particularly knowledgeable about chemistry, agriculture, biology, or the like. But she knows how to stay alive on a desert island, which comes in handy when she and her friends Asuka, Mutsu, and Shion end up on one after they survive a plane crash.
Homare may have what it takes to survive, even if it involves eating cicadas and hunting her prey. The others don't, but they have the potential to learn. Through her teaching, each of her friends finds their strong suit that helps the group thrive until rescue crews can find them. Its sole season is available on Crunchyroll and VRV.
1
Astra Lost In Space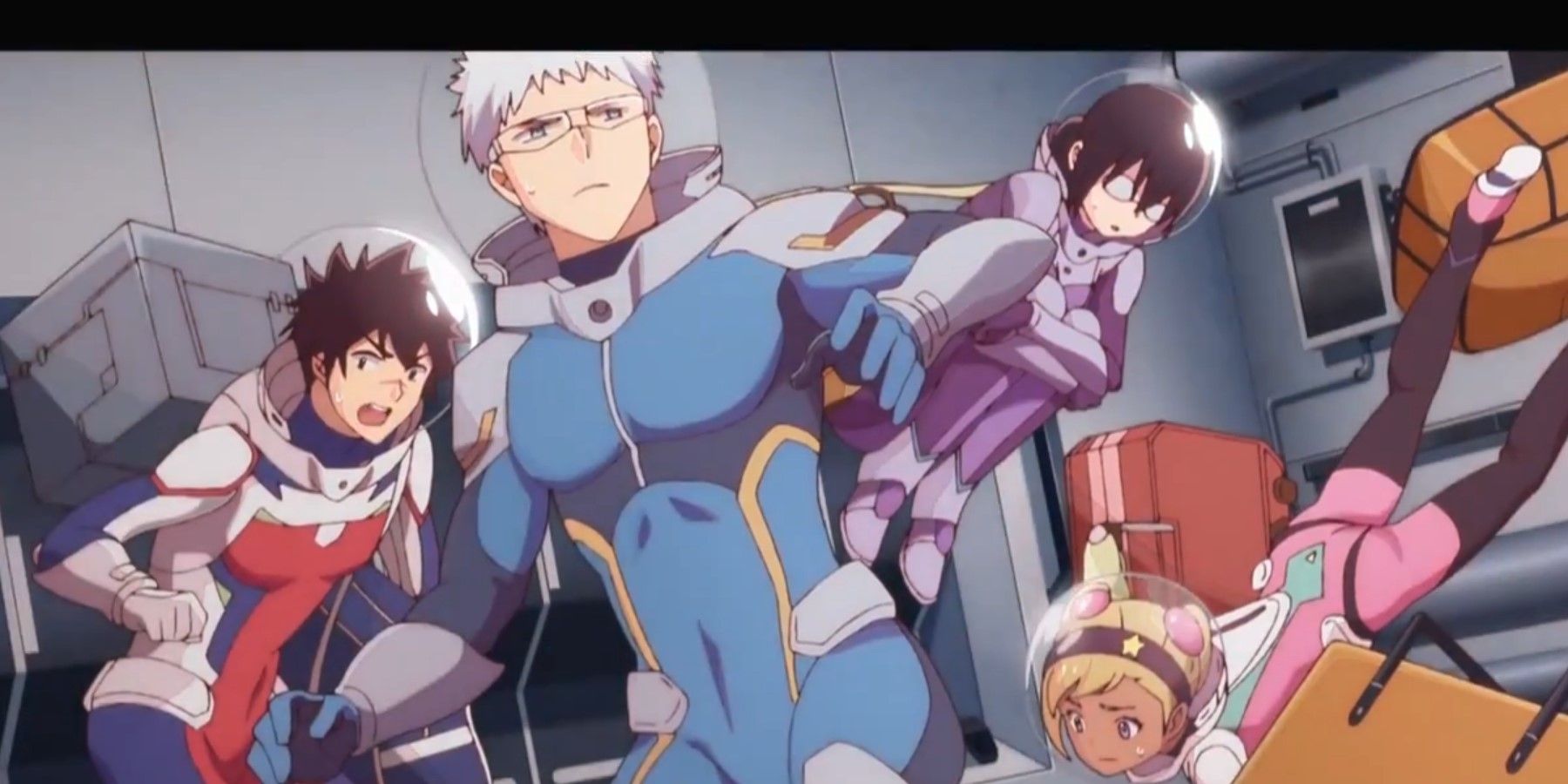 Kenta Shinohara's Astra Lost in Space tells a similar tale to Are You Lost?, with a group of kids trying to survive in remote conditions. In 2063, space travel has become so common that the kids from Caird High School can take a craft to another planet for summer camp. But suddenly, an orb of light attacks the kids and transports them to the depths of space.
Finding an abandoned spacecraft, Kanata and his friends get it into working order, call it Astra, and plot their long journey home. But since that's over 5,000 light years away, the kids have to visit different alien planets along the way to replenish supplies and make the most of their resources. Basically, they have to learn how to survive in space and on new worlds the hard way. Find the series on Crunchyroll, Hulu, and Funimation.
#Anime #Stone