Highlights
Modding community offers fashionable clothing options for Mass Effect players, expanding Shepard's wardrobe beyond the game's limited choices.
Mods include tank tops, dresses, casual outfits, and armor options, allowing players to personalize their Shepard's style.
Male Shepard also gets fashion upgrades with new suits, hoodies, jeans, and more, giving players plenty of stylish choices for their character.
Mass Effect is a game that has never had fashion as its main focus, only supplying a few different uniforms for players to choose from, and even then, players could only choose their downtime clothes, starting with Mass Effect 2. The third installment did offer some new and better choices, but there was definitely still room for some major improvement.
RELATED: Mass Effect Legendary Edition – Best Armor Sets
Thankfully, the modding community is here to lend a helping hand, offering mods players can download into their own game files to increase their rather pitiful wardrobe selections. Now, players can dress their Shepard in some fashionable clothing even while they are busy saving the galaxy. After all they could die any day, so why not bust out some glamorous clothing while they can?
9
Casual Outfit Tank Top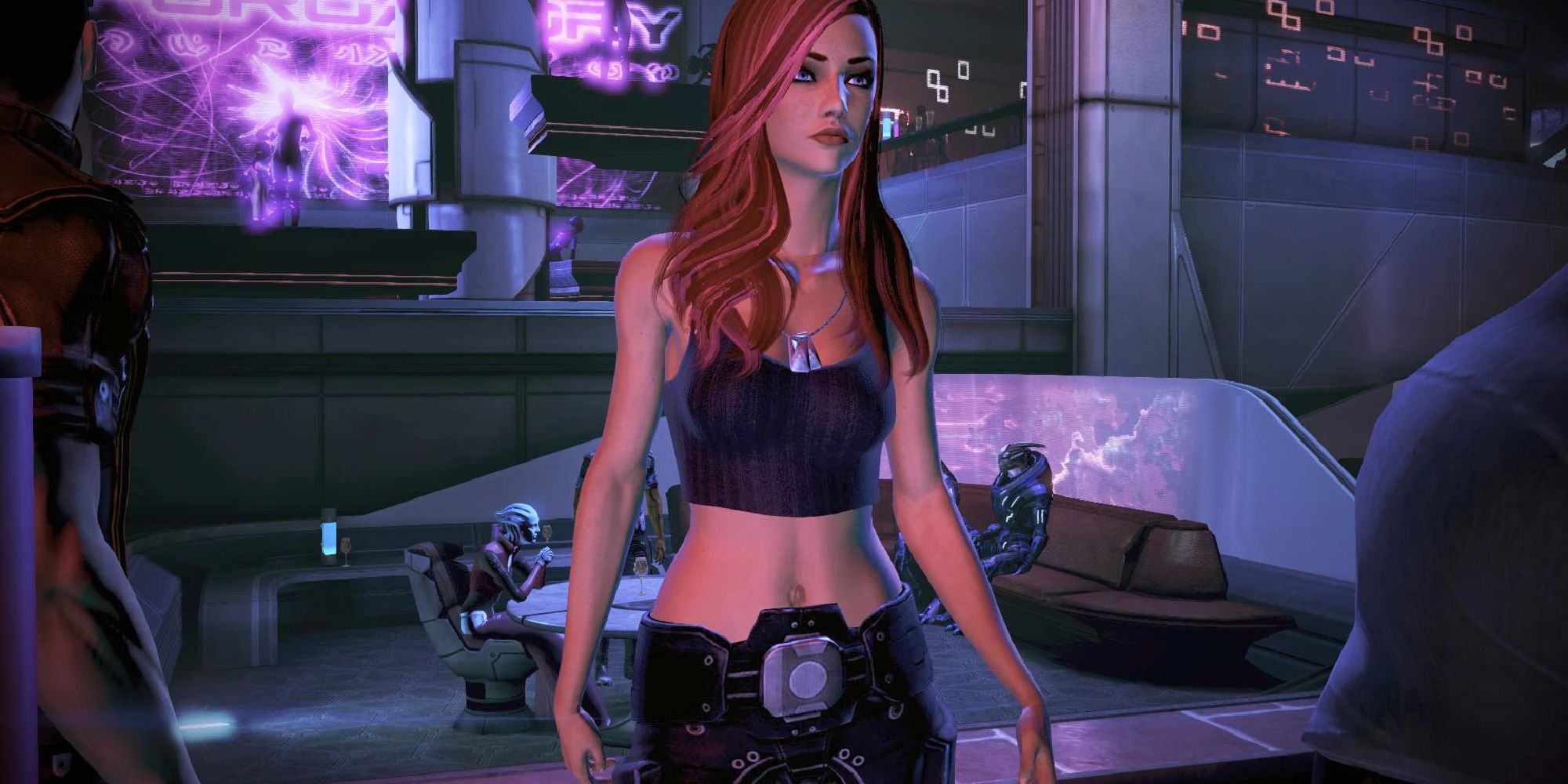 Shepard doesn't seem the type to dress in evening gowns and suits, they seem more like a casual/sporty type of person, which makes this mod not only fashionable but very in-character, adding in a tank top for players with a female Shepard to utilize.
The casual outfit tank top mod comes with a selection of tank tops in varying colors or logos that are designed to team with up the default Alliance navy pants, and offering dogtags as seen on companion James Vega. It also comes in two versions, a crop top and a full length one, giving the player plenty of options to choose from.
8
Tank Top for Male Shepard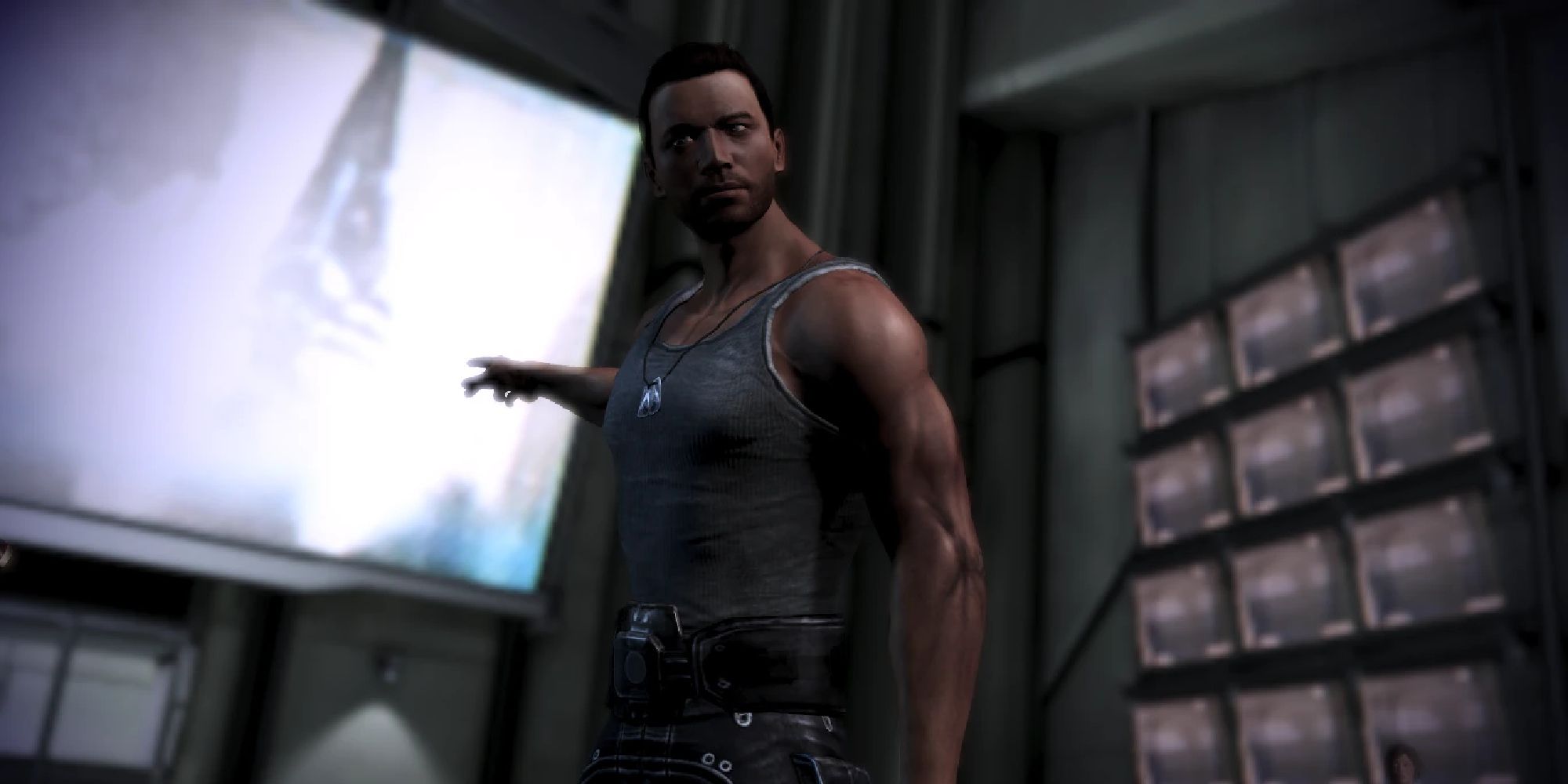 Now it wouldn't be fair if Jane Shepard hogged all the fashion glory, and modders appear to agree, as players can also download a tank top mod for their male Shepard in. Only, there is no crop top version available for male Shepard's.
If players wish to make use of this fashionable mod for their male character, they need to download the tank top for male Shepard mod, and they will receive a standard wife-beater shirt in a variety of colors so players can choose which one appeals to them the most, or which one suits their character the best. They come in two shades, gray and black, with some bearing the Alliance or N7 logo.
7
New Casuals for Femshep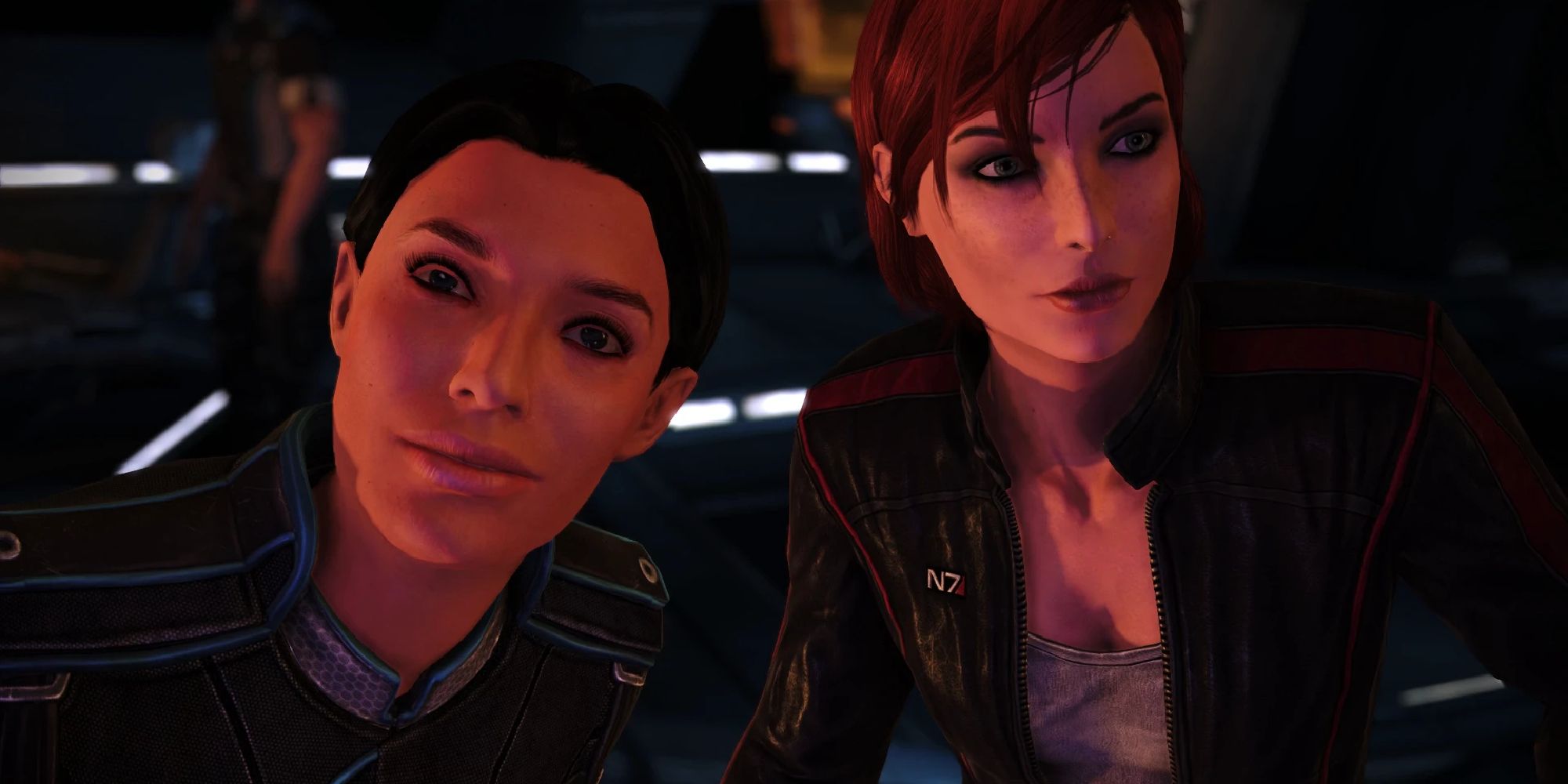 Mass Effect fans will know that the first installment was the least fashion forward, coming with only a set of navy blues for Shepard to wear when they are not in armor. Fortunately, the modding community has helped to fix this issue by providing some much-needed fashion options.
Despite being called the new casuals for femshep mod, it does also include some options for maleshep, including the N7 hoodie and modified dress uniform, making it a must-have fashion mod for male or female Shepard players.
6
Edi's Armor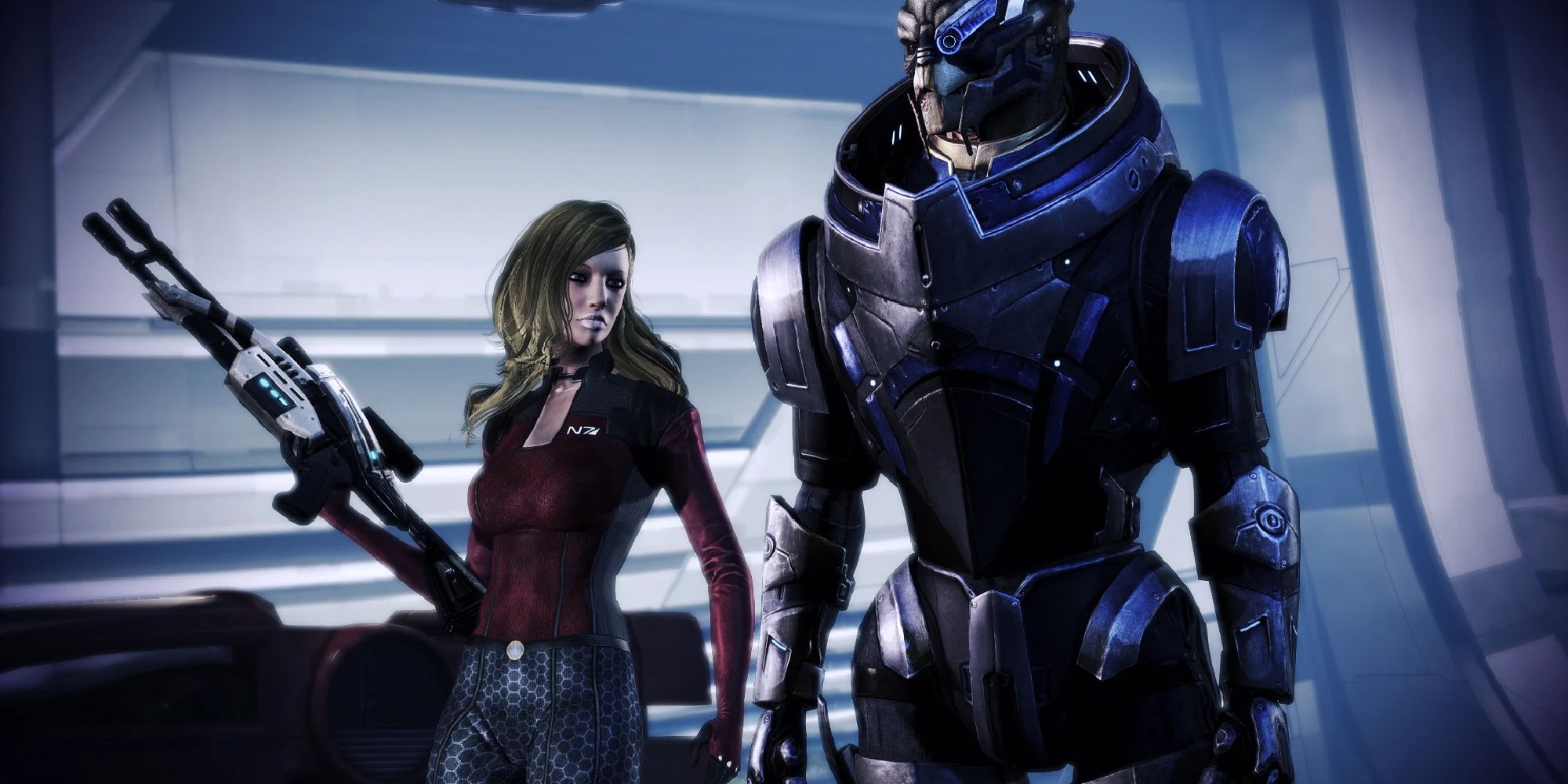 For players who saw the armor Edi wore and felt themselves turn green with envy they could not deck their player character in, fear not: there is a mod for that!
Edi's armour for femShep mod does exactly as promised by the title, allowing players to clothe their Shepard in the armor previously only seen on Edi. But, the mod does recolor the outfit to red and black, but this only makes it seem even more fitting for Shepard, as red and black are definitely their colors.
5
Black Lace or Velvet Dress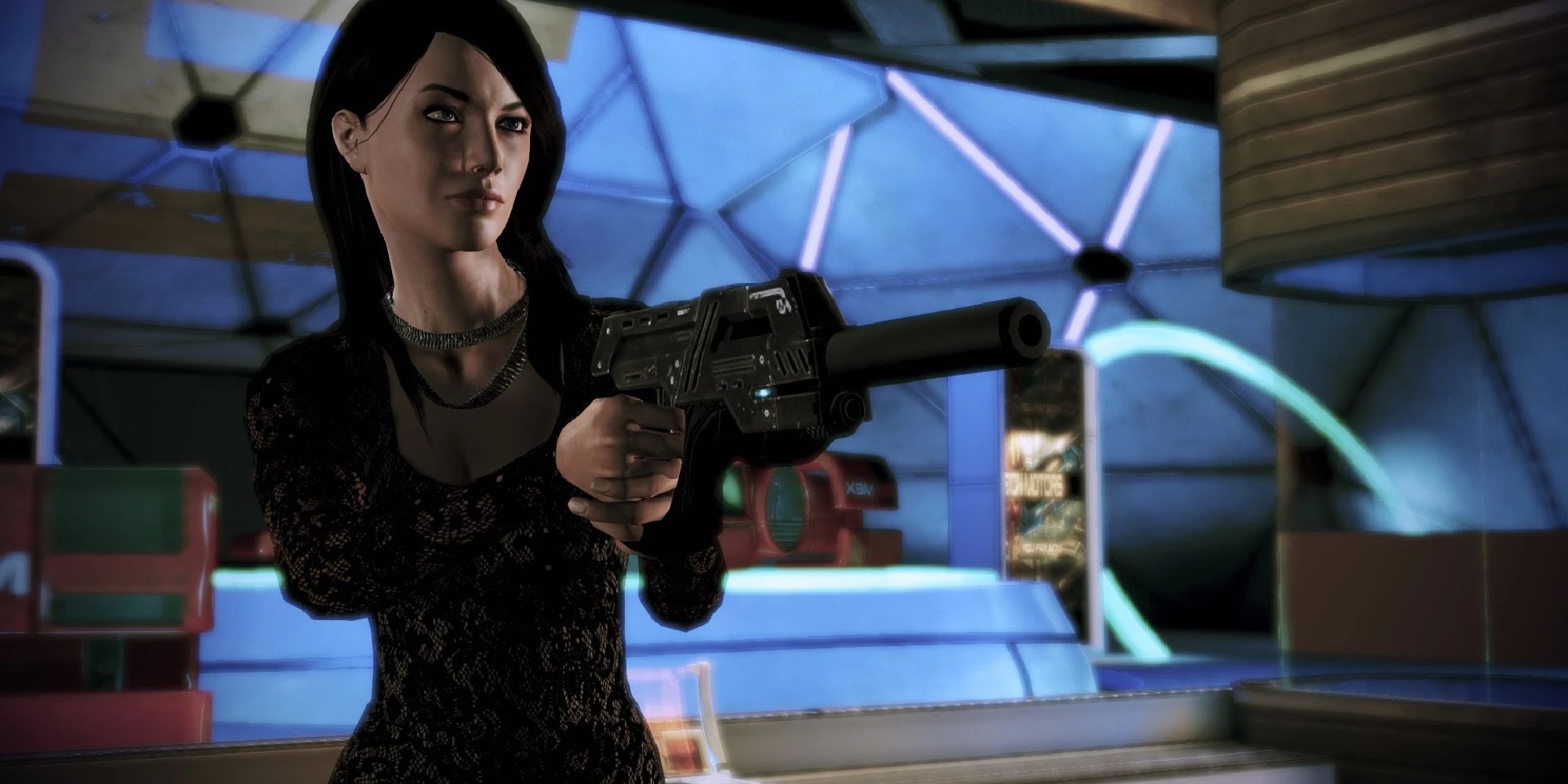 Now there will be some instances that Shepard will need to dress up nice, male Shepard donning a suit and female Shepard opting for a dress. The standard dresses in the game are leather dresses, one knee-length piece with a built-in silver choker in Mass Effect 2, and a latex black dress bearing the N7 logo for Mass Effect 3. While those dresses are fine enough, modders accepted the challenge to create more fashionable dresses.
RELATED: Games With The Best Masquerade Infiltration Missions
That's exactly what the black or velvet dress mod does, adding in two long sleeved alternative dresses for female Shepard, one a solid black dress with a velvet texture, or the other made from black lace. The dresses come equipped with a fashionable silver chain necklace and a pair of black ankle boots to ensure female Shepard is decked out in style.
4
Zeb's Casual Outfits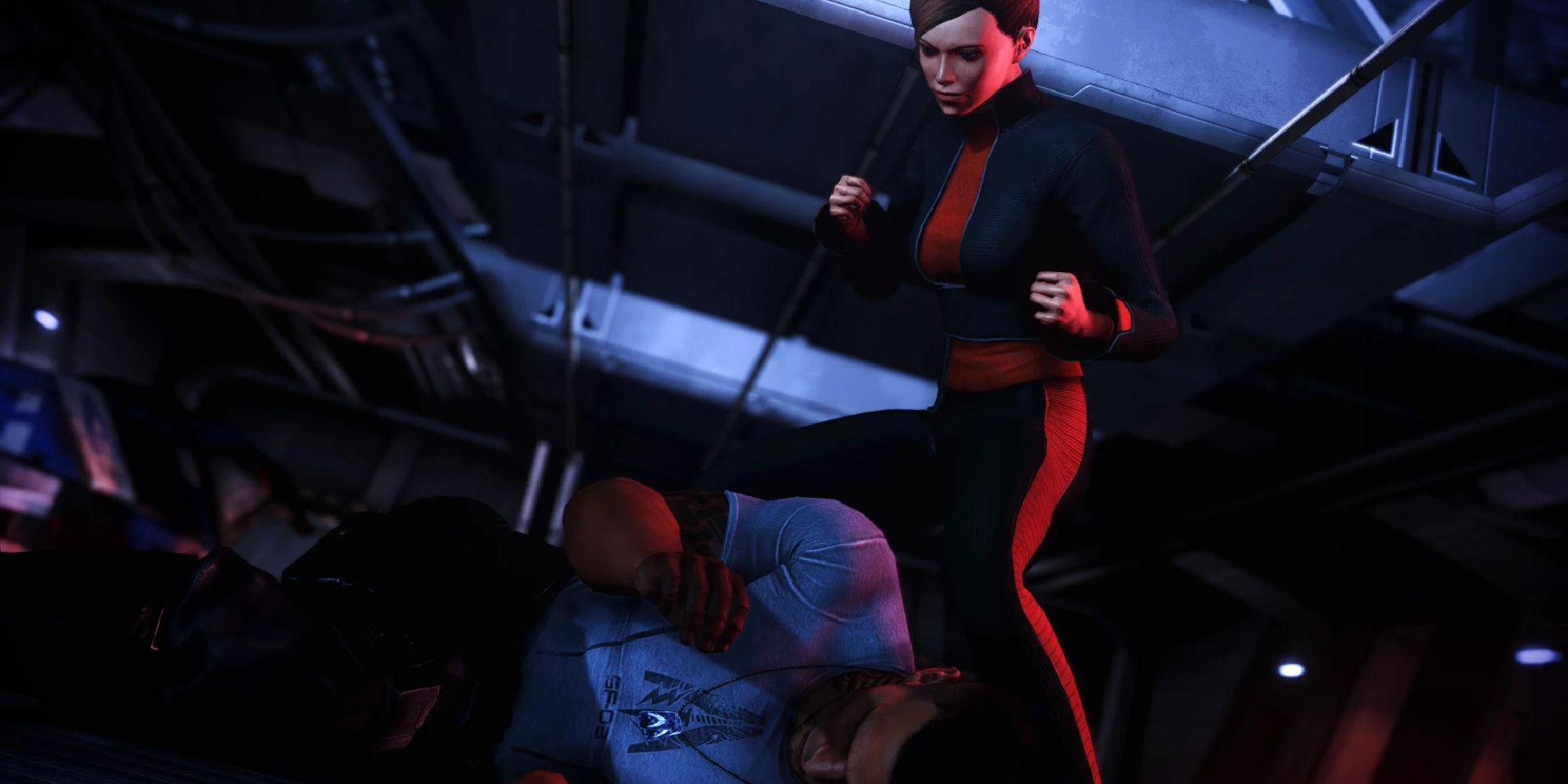 If players find the selection of outfits in the vanilla game rather lacking, they will find several good selections among the modding community, with one such being Zeb's casual outfits mod, which is compatible with Mass Effect 3 in the Legendary Edition of the game.
This mod doesn't just add one, but three new casual outfits designed for female Shepard. It uses pre-existing assets for the games, so while the outfits are a welcome breath of fashionable air, they fit in well with the aesthetics of the game.
3
Morning's Dresses and Skirts LE2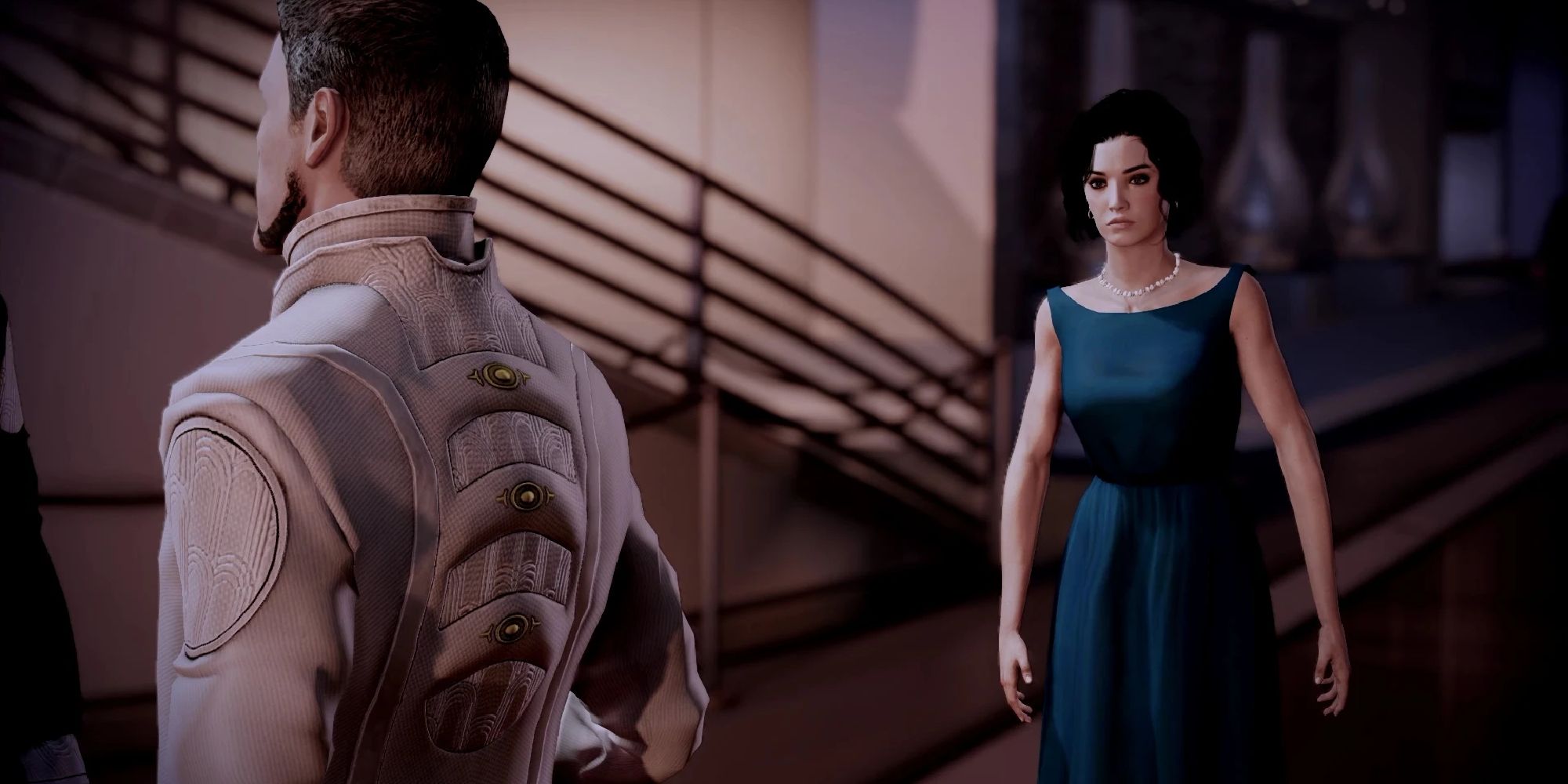 Most fashion mods found revolve around Mass Effect 3, with only a few for the earlier games, but this mod for the second installment still stands out as the best, as it offers an entire closets-worth of casual and fancy clothes for femShep to choose from.
RELATED: Great Games About The Fashion Industry
Without this mod, Mass Effect 2 has only one dress to choose from, but with the Morning's dresses and skirts mod installed, players have so many to choose from, as well as a few more casual outfits for then they don't feel like dressing up to the nines.
2
Padme's Additional Wardrobe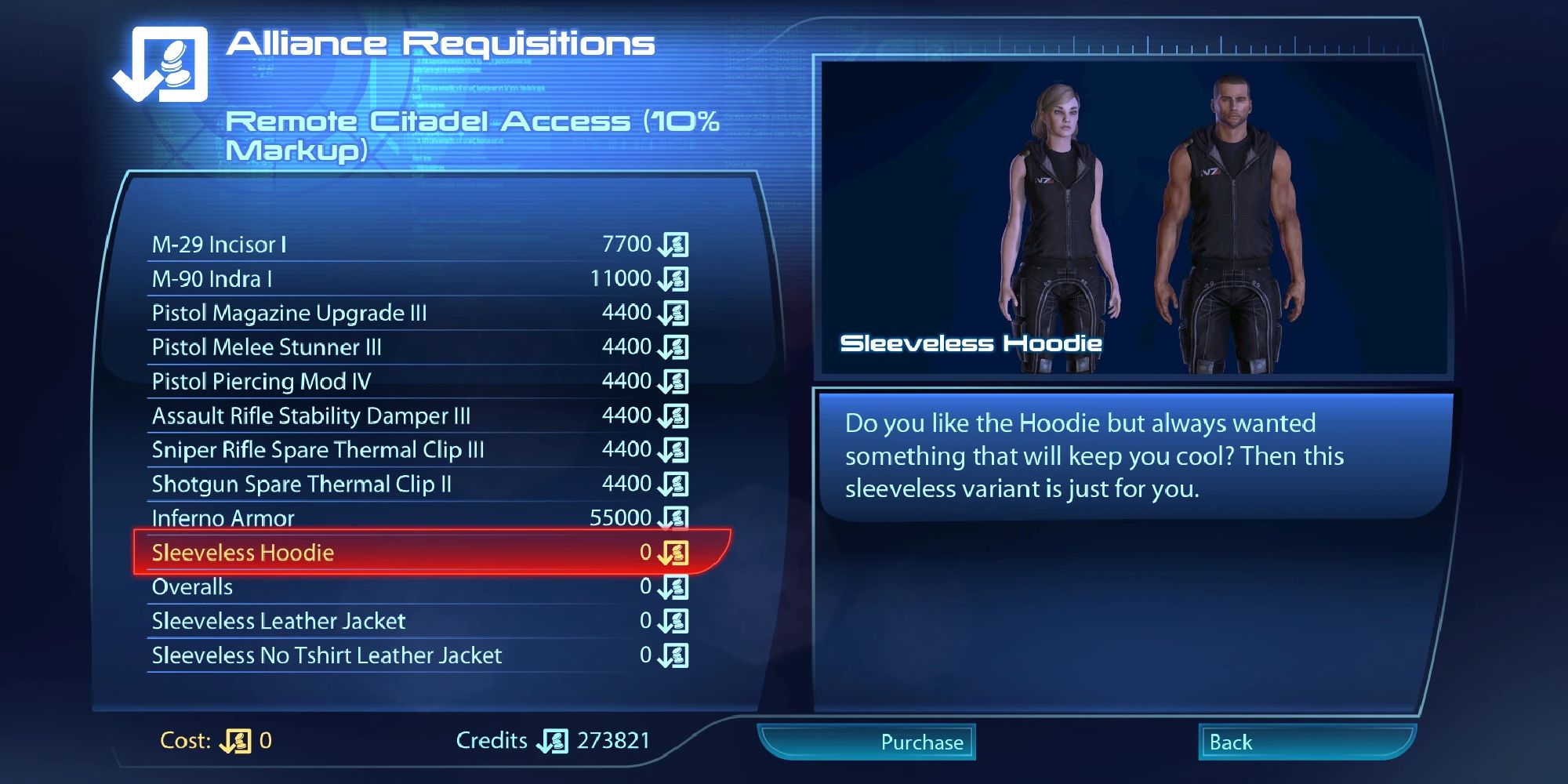 Another mod for Mass Effect 3, this one includes outfits for both male and female Shepard, which the former has a lot less of in the modding community. As such, this should definitely be a mod that people who play male Shepard should definitely consider, as it gives him a much-needed closet expansion, offering some new and cooler casual outfits.
Padme's additional wardrobe mod offers more casual outfits players can find in store kiosks on the Citadel for free, including a sleeveless version of the N7 hoodie and a sleeveless version of an N7 leather jacket.
1
Morning's Pants Outfits for Men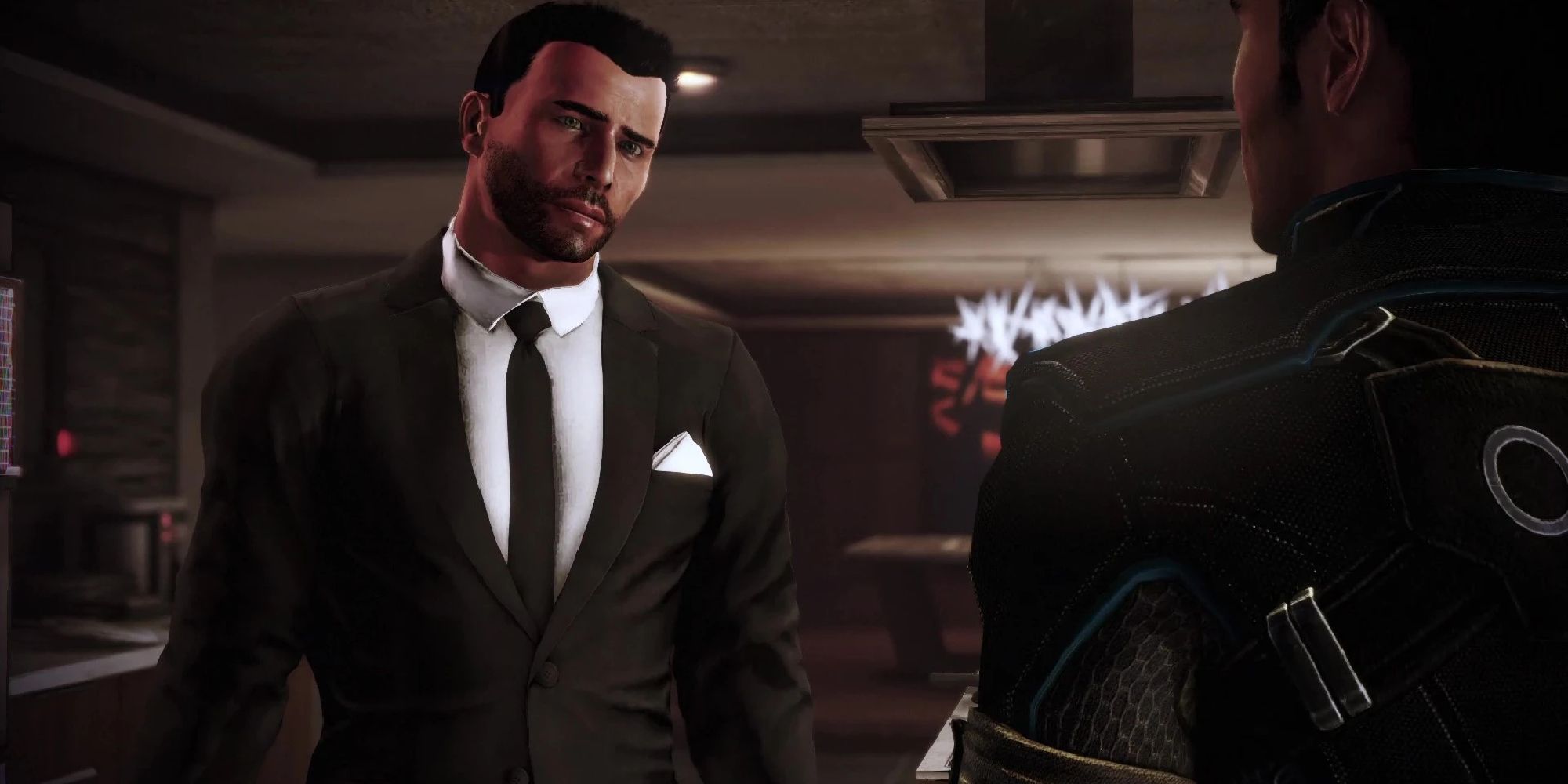 The modder who unleashed a whole slew of new dresses and outfits for female Shepard has given Male Shepard the same treatment, expanding on his list of smart and casual outfits from Mass Effect 3.
Morning's pants outfits for men mod includes more classical suits for male Shepard to wear for fancy events, as well as some more casual outfits like hoodies and jeans or raglan shirts for when he wants to kick back and relax while still being effortlessly stylish, and more! For fans who play as a male Shepard, this mod should be the one they prioritize, as it is one of the best mods available.
MORE: Talented Gamer Recreates Shepard's Dress from Mass Effect 3 in Real Life
#Fashion #Mods #Mass #Effect