Since The Sims franchise began in 2000, there have been numerous expansion packs in the mainline series that have introduced a variety of animals. From the introduction of common pets like cats and dogs in The Sims: Unleashed to the upcoming equine-focused expansion for The Sims 4, titled Horse Ranch.
RELATED: The Best Real-Life Simulation Games, According To Metacritic
Each animal expansion in The Simsfranchise has given players a variety of creatures to care for and collect, with some directly benefiting Sim's lives by livestock providing useful materials or receiving magical help from dragons. Then there are completely random additions like the wandering penguin in The Sims 2: Seasons. Either way, there have been many expansions to satisfy the animal lovers in the Simmer community.
8
The Sims 4: My First Pet Stuff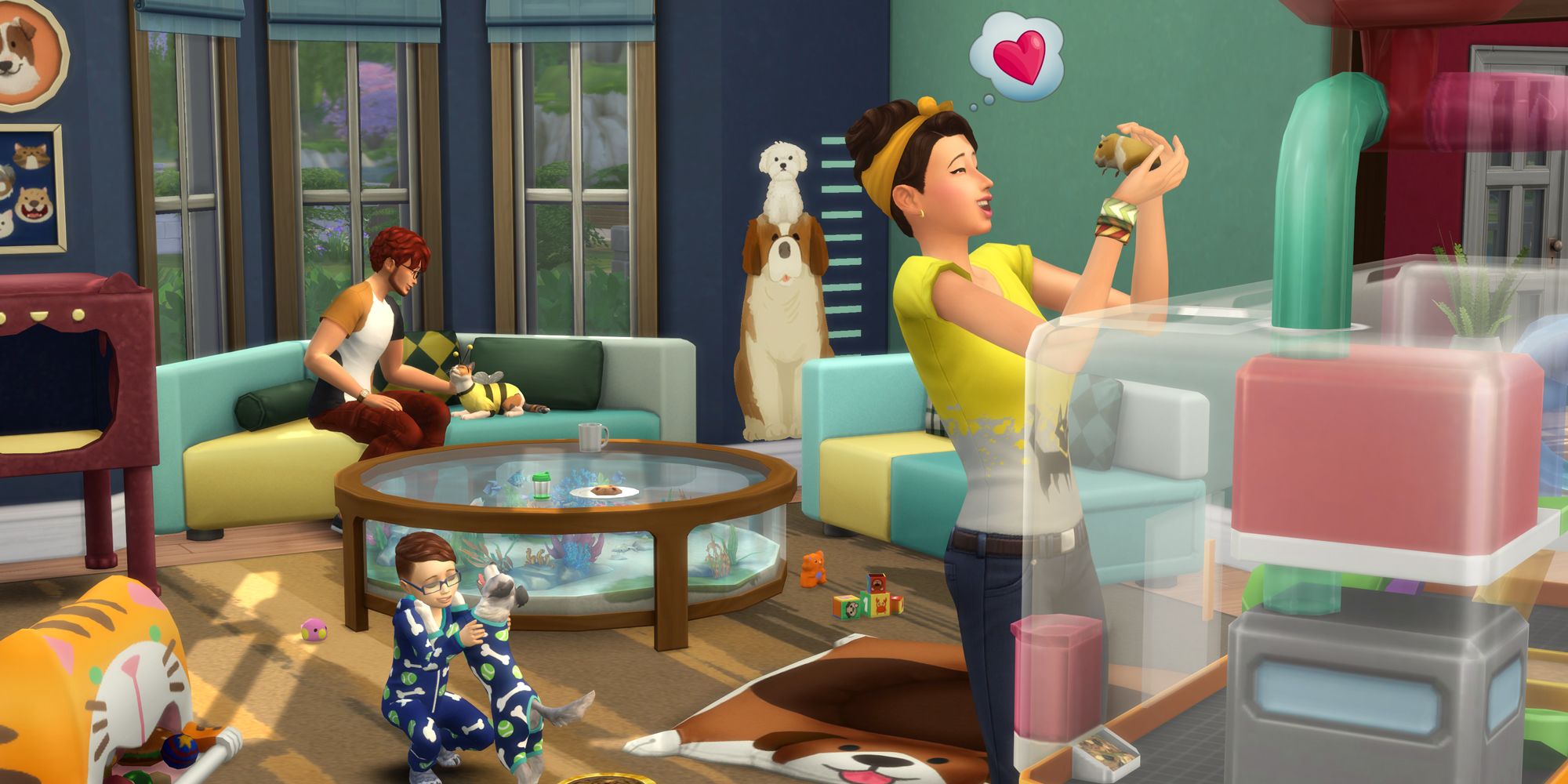 Following the release of The Sims 4: Cats & Dogs, players were met with a stuff pack catered towards small pets, more pet-related items, and clothing for pets and Sims. It's fair to say The Sims 4: My First Pet Stuff wasn't well received, as many players argued they were given DLC for their DLC – as in this pack is only beneficial for those who have already purchased Cats & Dogs.
Despite its reception, My First Pet Stuff reintroduces small pets into The Sims 4 – albeit relatively lightly. Instead of bringing in every small pet of the franchise to date, including reptiles and birds, My First Pet Stuff focuses on hamsters, rats, pygmy hedgehogs, and the miniature Bubalus – an animal based on a best-selling toy in the Sims universe, according to the in-game description.
7
The Sims 2: Seasons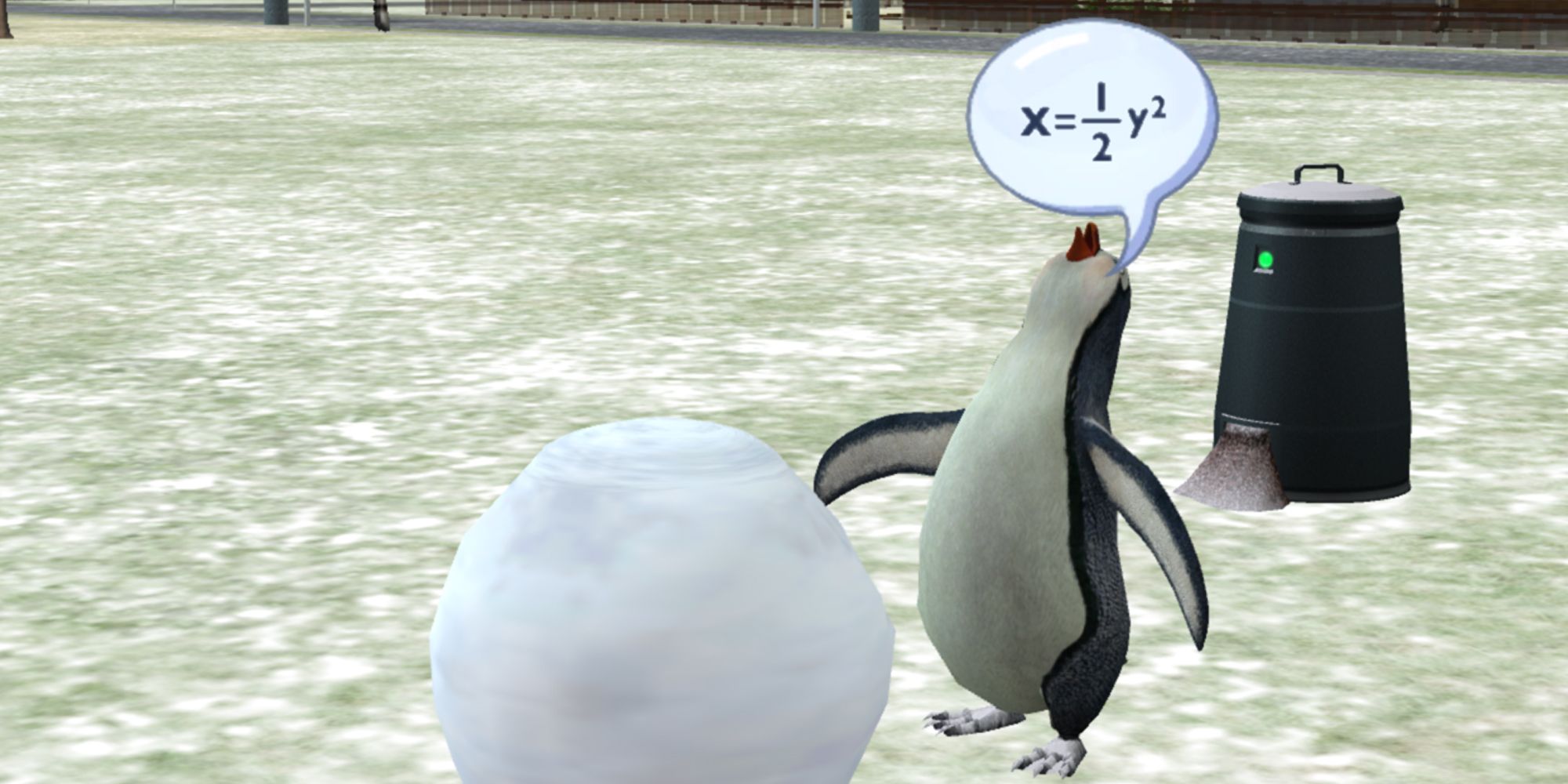 The Sims 2: Seasons introduced the concept of weather to the franchise, which came with an adorable NPC penguin. The penguin will regularly rock up to lots unannounced – especially during winter or if fish are placed on the ground or mounted somewhere on the lot. Sims can interact with the penguin, and the bird can converse with snowmen, scarecrows, and even the Weathernaught 57X machine.
Gardening was also established in The Sims 2: Seasons, alongside fishing and bug catching. Sims can catch butterflies and fireflies, a mechanic further expanded in The Sims 2: Freetime with the ability to collect spiders and beetles with the Nature hobby.
6
The Sims 4: Cats & Dogs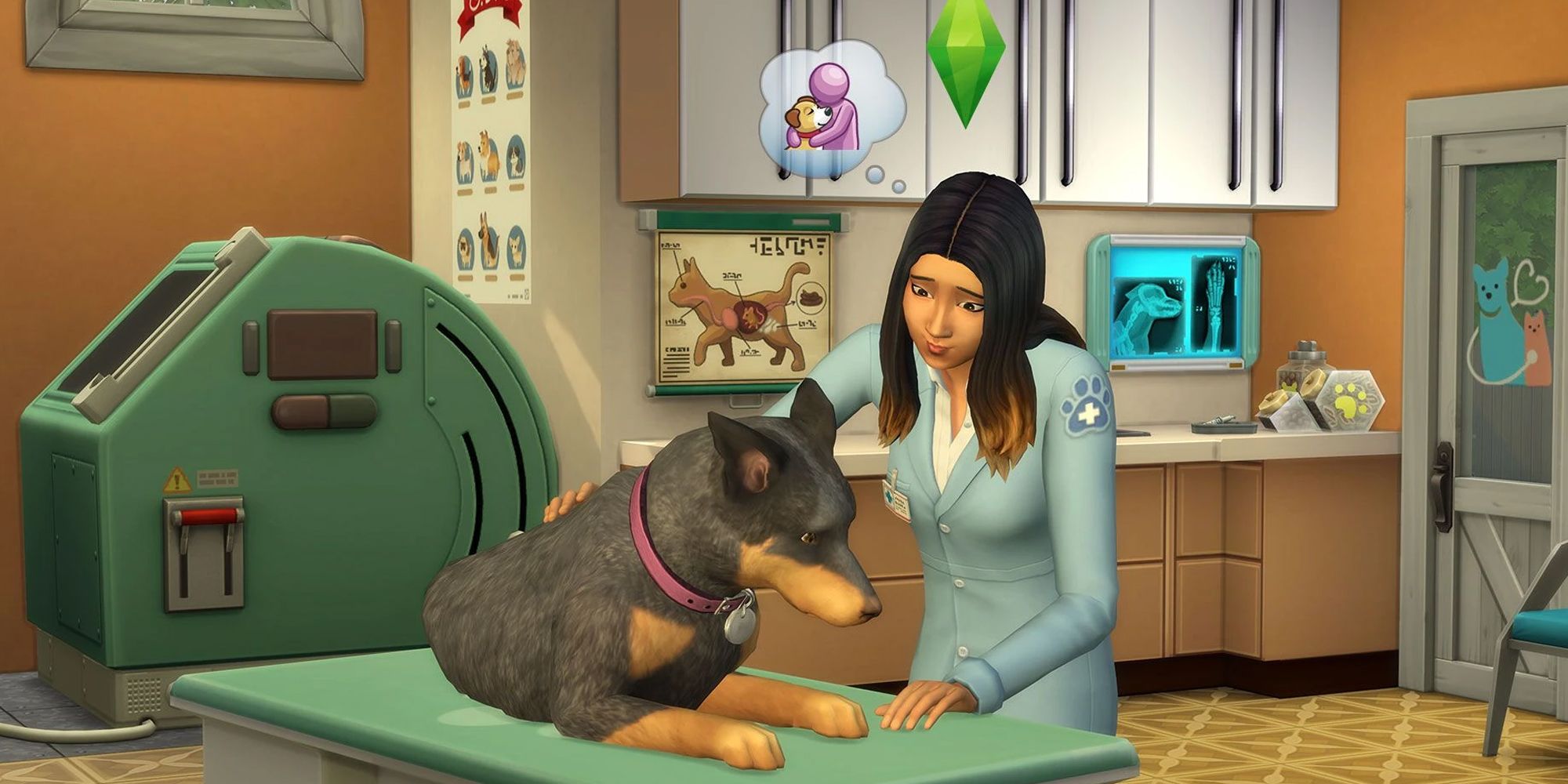 Simmers waited quite a while for pets to be reintroduced in The Sims 4, starting with Cats & Dogs. Instead of going the same route as The Sims 3 and including most animals in one game, Cats & Dogs focuses on…cats and dogs. There are 123 dog breeds and 49 cat breeds to choose from, and players can crossbreed or make their own breeds in the newly revamped Create-a-Pet. Raccoons and foxes can also be made through presets, with foxes later being introduced as NPCs in The Sims 4: Cottage Living.
RELATED: The Sims 4: All Pets, Ranked
The major selling point of Cats & Dogsis the new Veterinary career, which sees Sims purchase their own vet clinic and be able to work on-site like in The Sims 4: Get To Work. The big difference is that a Sim can own the veterinarian clinic, and they can hire other Sims to work there as employees. Cats and dogs are treated for all sorts of wacky illnesses at the vet, and Sims that own these pets will be prompted to bring them to the clinic once they display symptoms.
5
The Sims 4: Cottage Living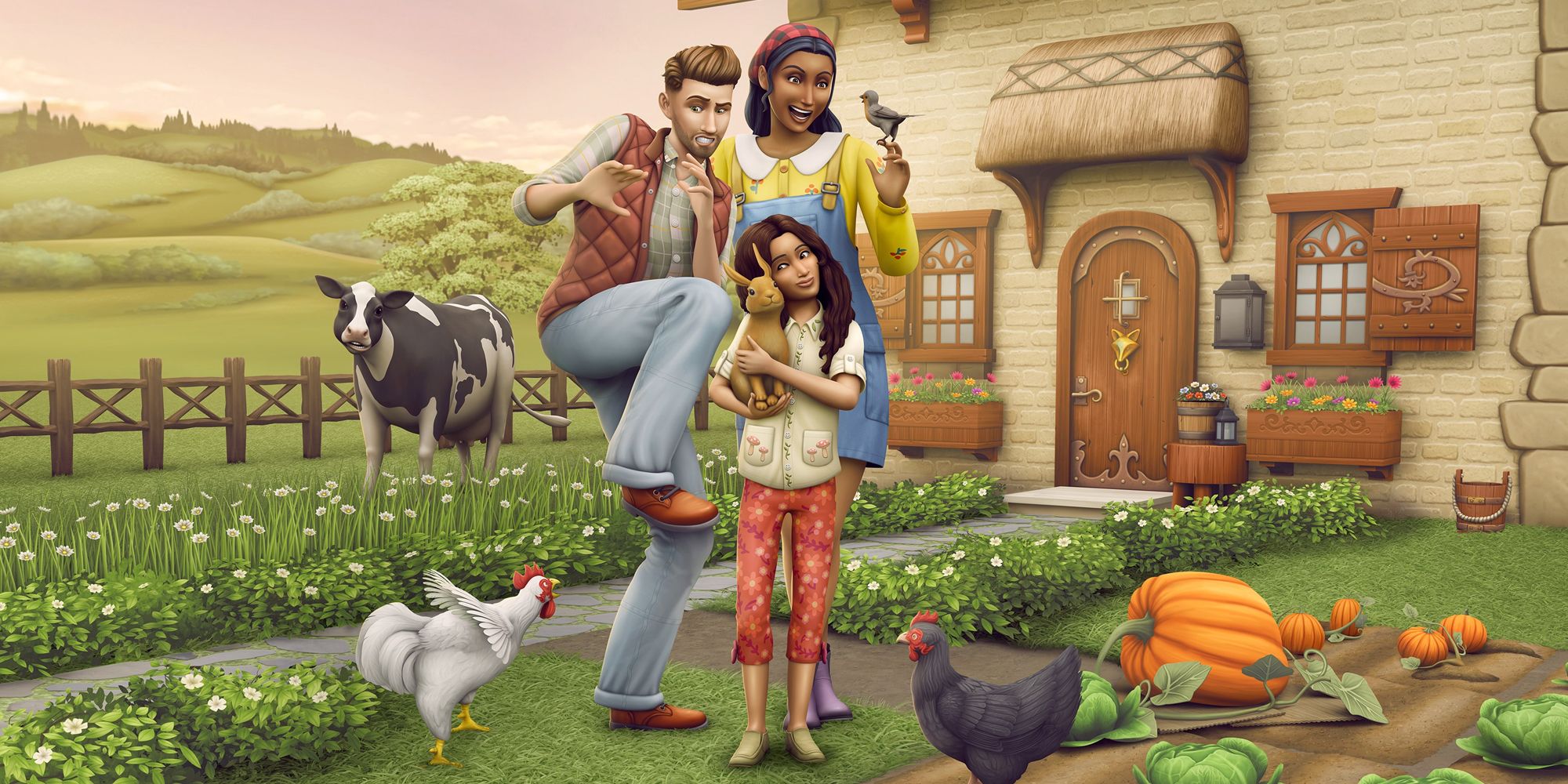 With The Sims 4: Cottage Living, Sims can live off the land with various livestock, including chickens, cows, and llamas. Purchased via Buy Mode, Sims look after these animals as they would with pets, but they don't take up any household slots. By caring for them, Sims will yield materials like eggs, wool, and milk in return.
Wild birds and rabbits can tend to gardens when befriended, and they'll also offer Sims gifts. Foxes have become NPCs on lots with the "Wild Fox" challenge enabled and will steal eggs if players aren't careful. However, chickens can be protected by llamas which will spit on the foxes once they enter their enclosure.
4
The Sims: Makin' Magic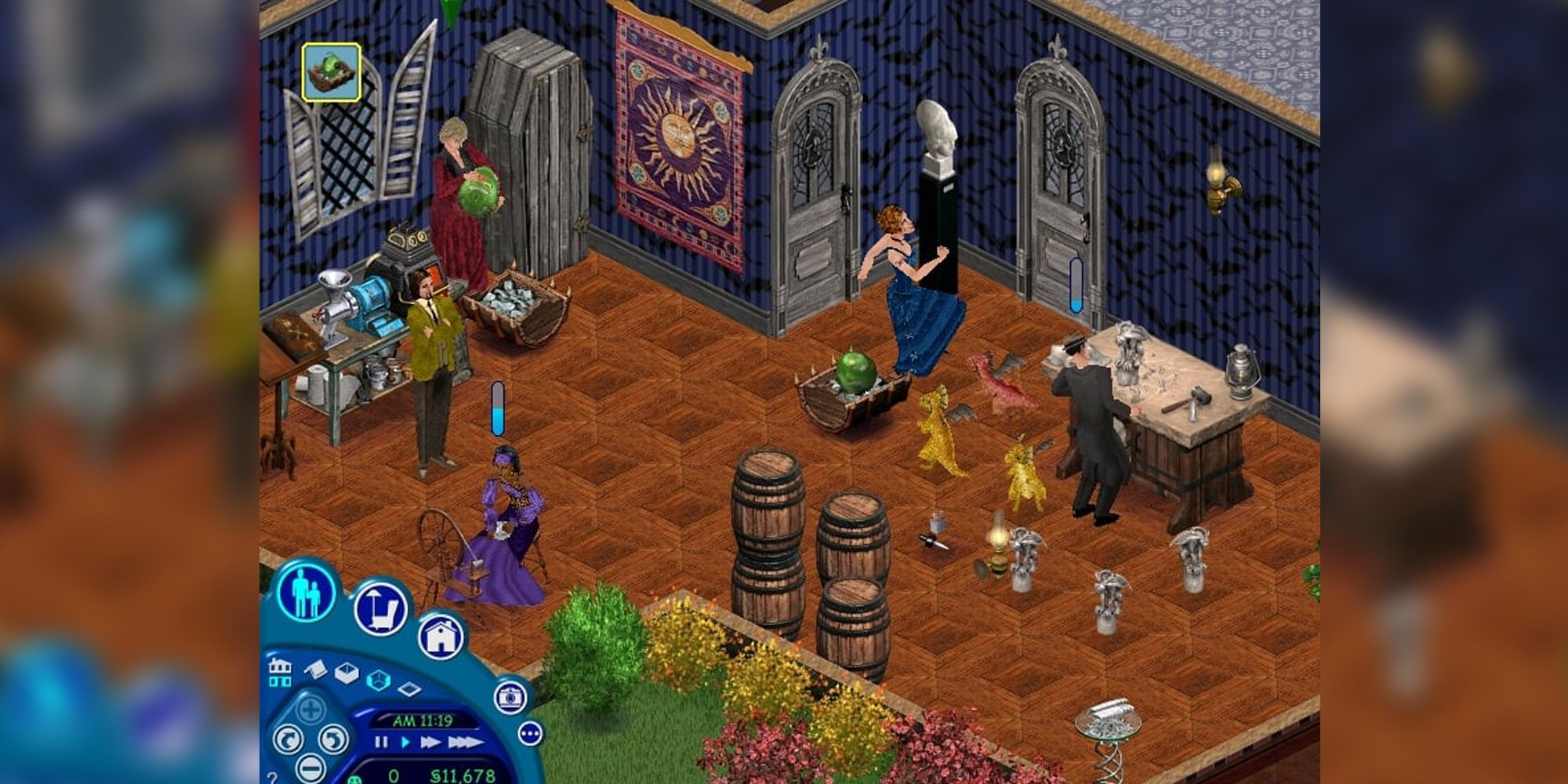 Before The Sims 4: Realm of Magic, Sims could own actual dragons as pets in The Sims: Makin' Magic. Like dogs and cats, these creatures are fully autonomous and can be hatched from eggs. However, unlike conventional pets, Sims can't name their dragons as they come with preset names and personalities. Burnie the red dragon is more likely to set objects on fire, Pyrite the gold dragon is more likely to set fire to objects when neglected, and Torch the purple dragon is the friendliest and least likely to burn things to a crisp (though they still can if really neglected).
As expected, these supernatural beasts have the capacity to kill Sims by setting them on fire or inadvertently eating Sims that have been turned into toads via the Toadification spell. Dragons can also help Sims in their spellcasting, as they'll yield special items when interacted with. The supernatural pet will shed dragon scales when groomed and dragon tears when tickled.
3
The Sims: Unleashed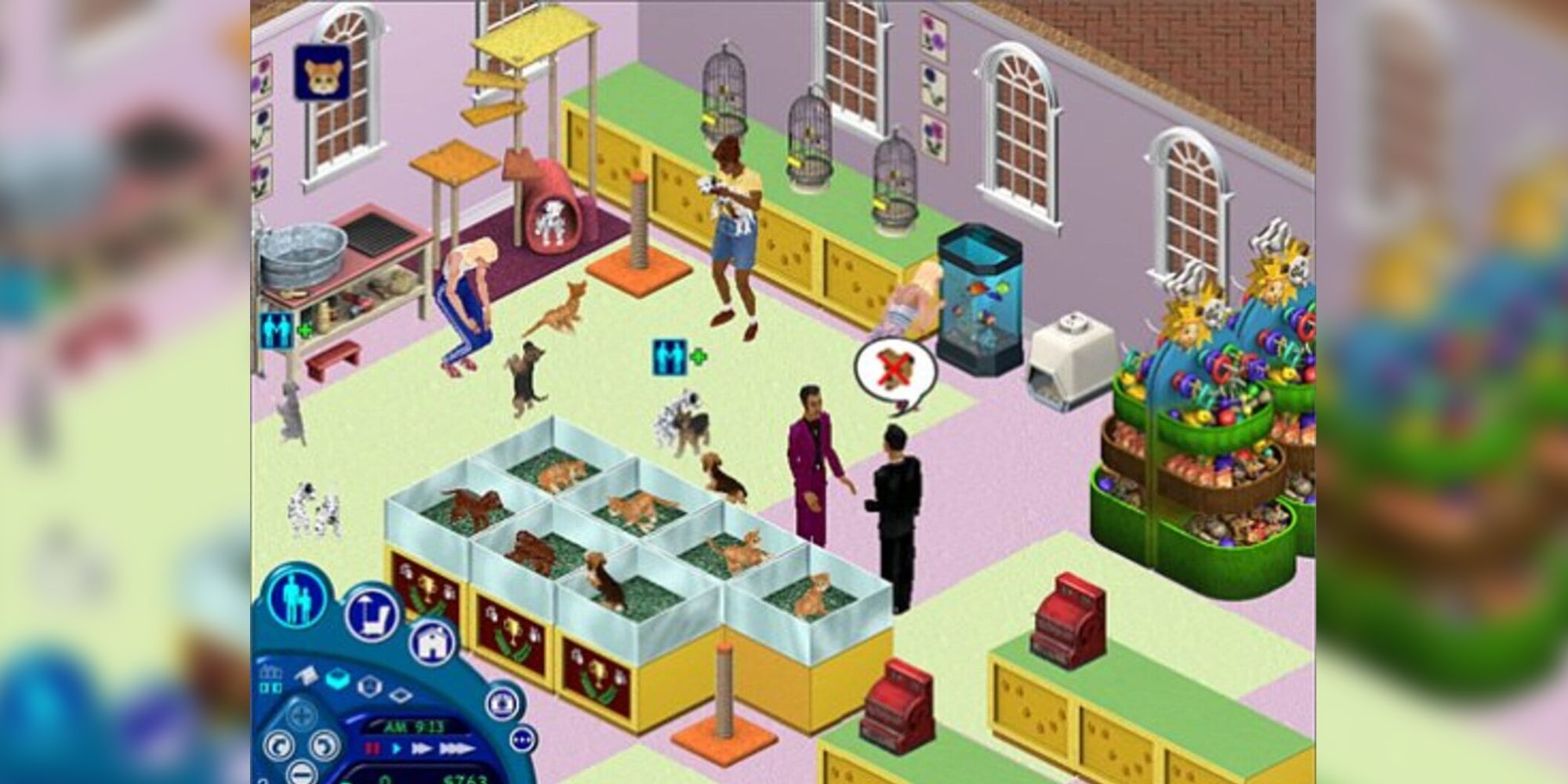 The first introduction of pets into The Sims came with The Sims Unleashed, enabling Sims to own cats, dogs, and a variety of small pets, including iguanas, budgies, love birds, parrots, cockatoos, and goldfish. Like Sims in the original series, dogs and cats don't age past their puppy and kitten stage. Pests also came with Unleashed, including rabbits and gophers that can destroy plants, in addition to a skunk known as Henri LeStanc and a raccoon known as El Bandito.
Unlike the games that came after Unleashed, pets can only be bought at a pet store due to the absence of Create-a-Pet. Sims can also adopt strays that wander onto a lot, which they can eventually add to their household after building a relationship with them.
2
The Sims 2: Pets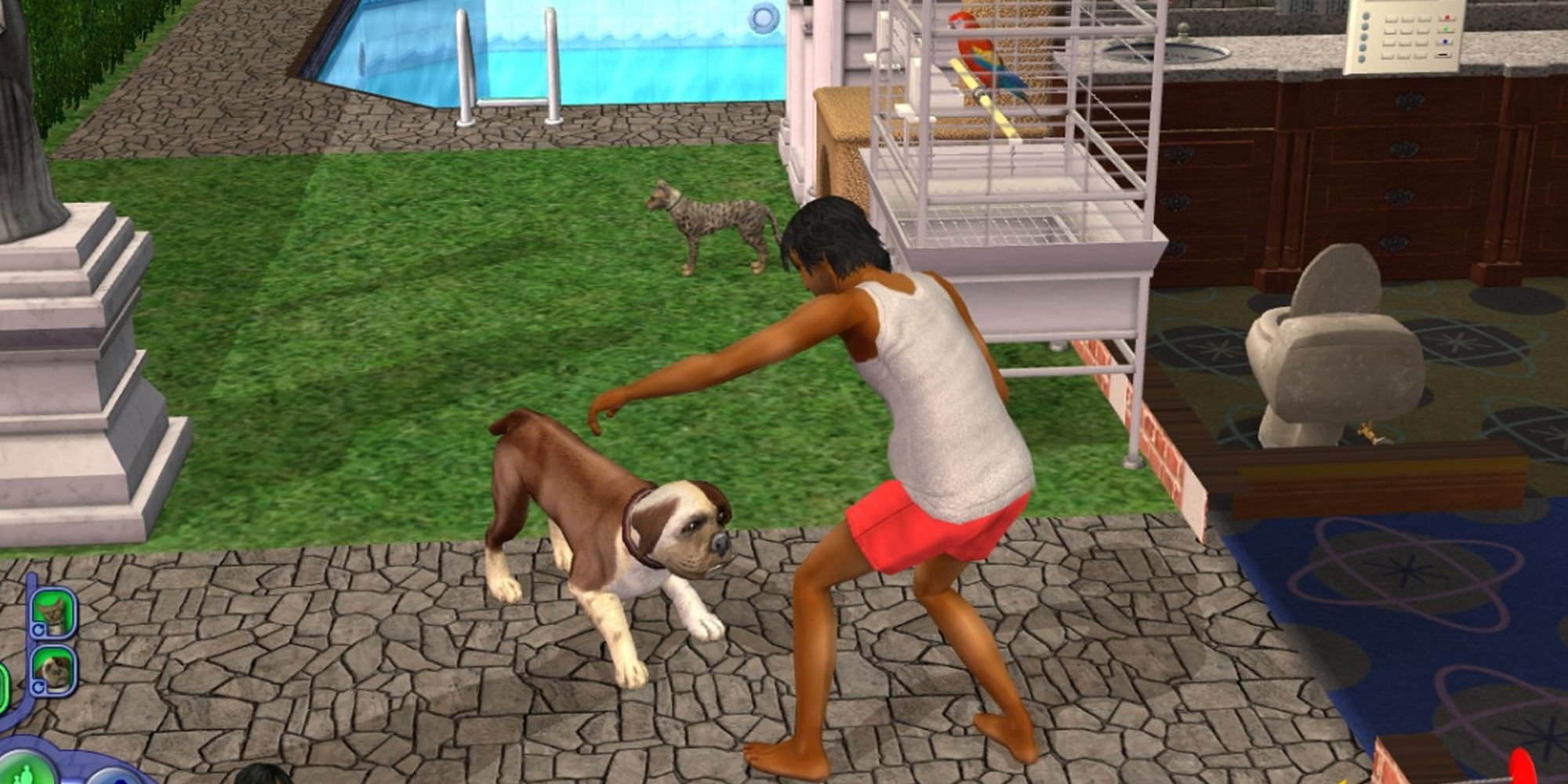 Dogs and cats are the main attraction in The Sims 2: Pets, but they are also joined by small pets like wormrats (guinea pigs) and birds. The Sims 2: Pets is a significant improvement to Unleashed, particularly with the addition of Create-a-Pet, where players can fully customize their animals down to their breed and eye color.
RELATED: The Sims 2 Features That The Sims 4 Still Needs
Pets have three life stages in The Sims 2 (puppy/kitten, adult, and elder); unlike Unleashed, they can pass away. However, thanks to the generation system introduced in the base game, players can create a lineage of pets to carry on alongside their owners.
1
The Sims 3: Pets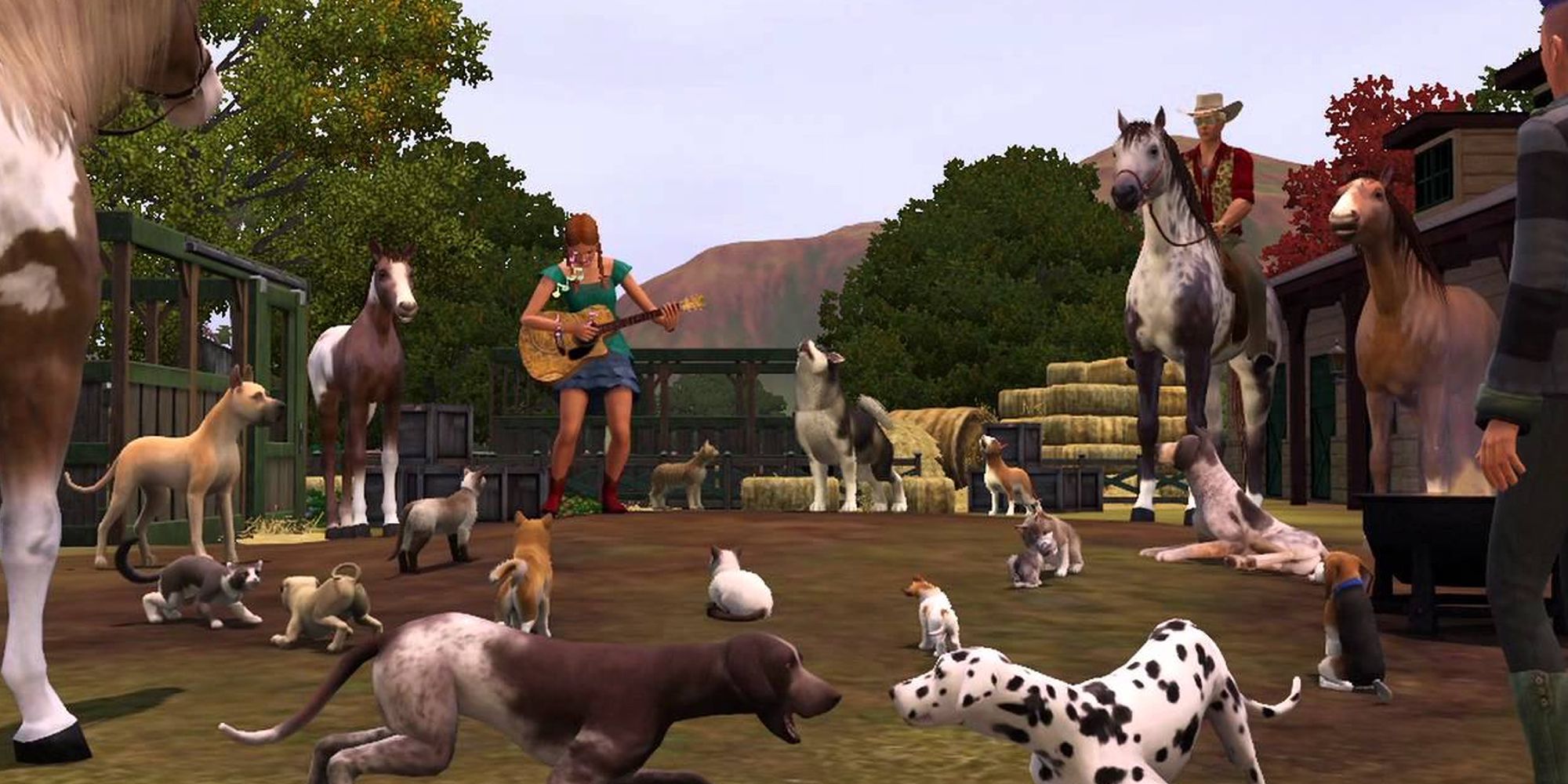 The Sims 3: Pets is the pinnacle of animal inclusion in The Sims franchise. Horses (and unicorns) are the main attraction in this expansion, with Sims able to ride them around the beautiful neighborhood of Appaloosa Plains and participate in horse riding competitions. Pets are fully controllable in The Sims 3 and act more like Sims, having their own traits, wishes, and life goals. The ability to control cats, dogs, and horses means players can fulfill their needs rather than relying solely on their owners all the time.
Sims can collect lizards, turtles, snakes, and birds in The Sims 3, including ancient dragons, chameleons, chinchillas, hedgehogs, chipmunks, and pythons. The Sims 3: Pets provides the most choice of animals in any Sims game, particularly regarding small pets. NPC animals include deer, wild horses, and the return of raccoons.
MORE: Best Expansions In The Overall Sims Franchise
#Sims #Games #Including #Animals