In Baldur's Gate 3, each of the classes allows players access to different abilities that will prove useful in their adventure. The Monk is a hand-to-hand combat class that enhances its capabilities by using Ki, the Life Energy found in all things. Each of the Monk's subclasses utilizes Ki differently and gains different special abilities to use in combat and when exploring the world.
Baldur's Gate 3 offers three subclasses for the Monk. The Way of the Open Hand focuses Ki to disrupt enemies and strengthen the Monk, able to modify their "Flurry of Blows" and weaponize the Ki within other creatures to destroy them from within. The Way of Shadow Monk uses Ki to become a master of stealth, manipulating shadows to blind foes and silence spellcasters or even to step through shadows and deliver a blow that strikes a creature's mind. Finally, The Way of the Four Elements allows them to focus their Ki into elemental magic, blanketing their foes with fire and lightning or obstructing their foes with ice.
RELATED: Baldur's Gate 3: Best Monk Class Build
The Way of the Open Hand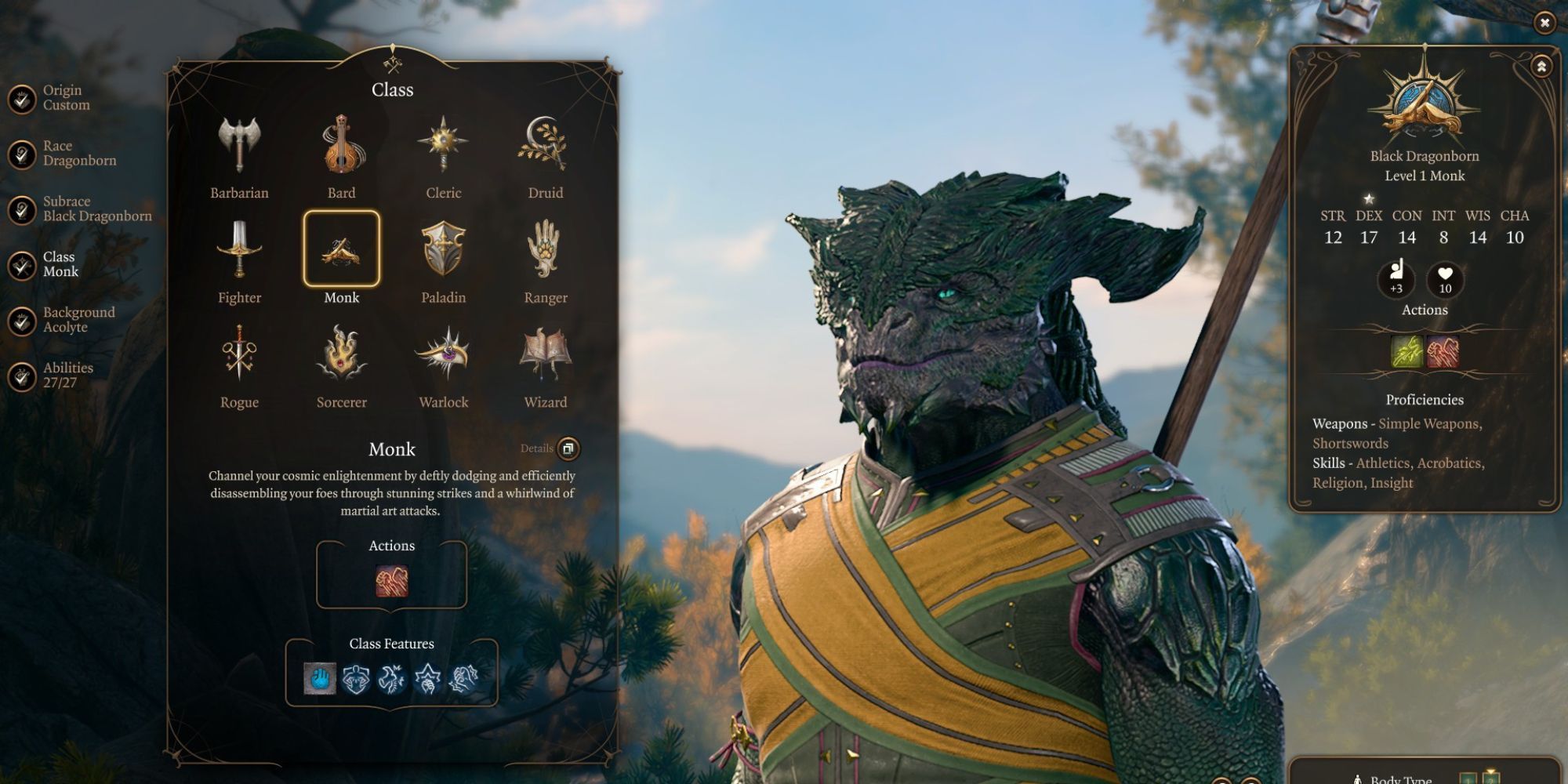 By choosing The Way of the Open Hand at level 3, the Monk immediately gains three new Flurry of Blows variants. These allow the Monk to rob a foe of their reactions, push them back, or knock them prone when performing their Flurry of Blows. At level 6 they gain three "Manifestation" skills: Body, Mind, and Spirit. These allow the Monk to add Necrotic, Psychic, or Radiant Damage to their strikes, allowing them to deal additional damage and exploit the weaknesses of certain foes. This is also the level where they gain "Wholeness of Body", allowing them to spend an action to heal and regain half their Ki Points.
At level 9, the Way of the Open Hand Monk will gain Ki Resonation. This allows them to strike a foe with an attack that causes their Ki to resonate with that of the Monk as an Action or Bonus Action. Afterward, they can use Ki Resonation: Blast to detonate a foe whose Ki is resonating for 3d6 Force damage, which also hits all foes within 5m of the creature. Finally, at level 11, they gain Tranquility. This gives them the benefits of the Sanctuary spell after taking a long rest, preventing foes from targeting them until they attack or otherwise harm a creature.
The Way of Shadow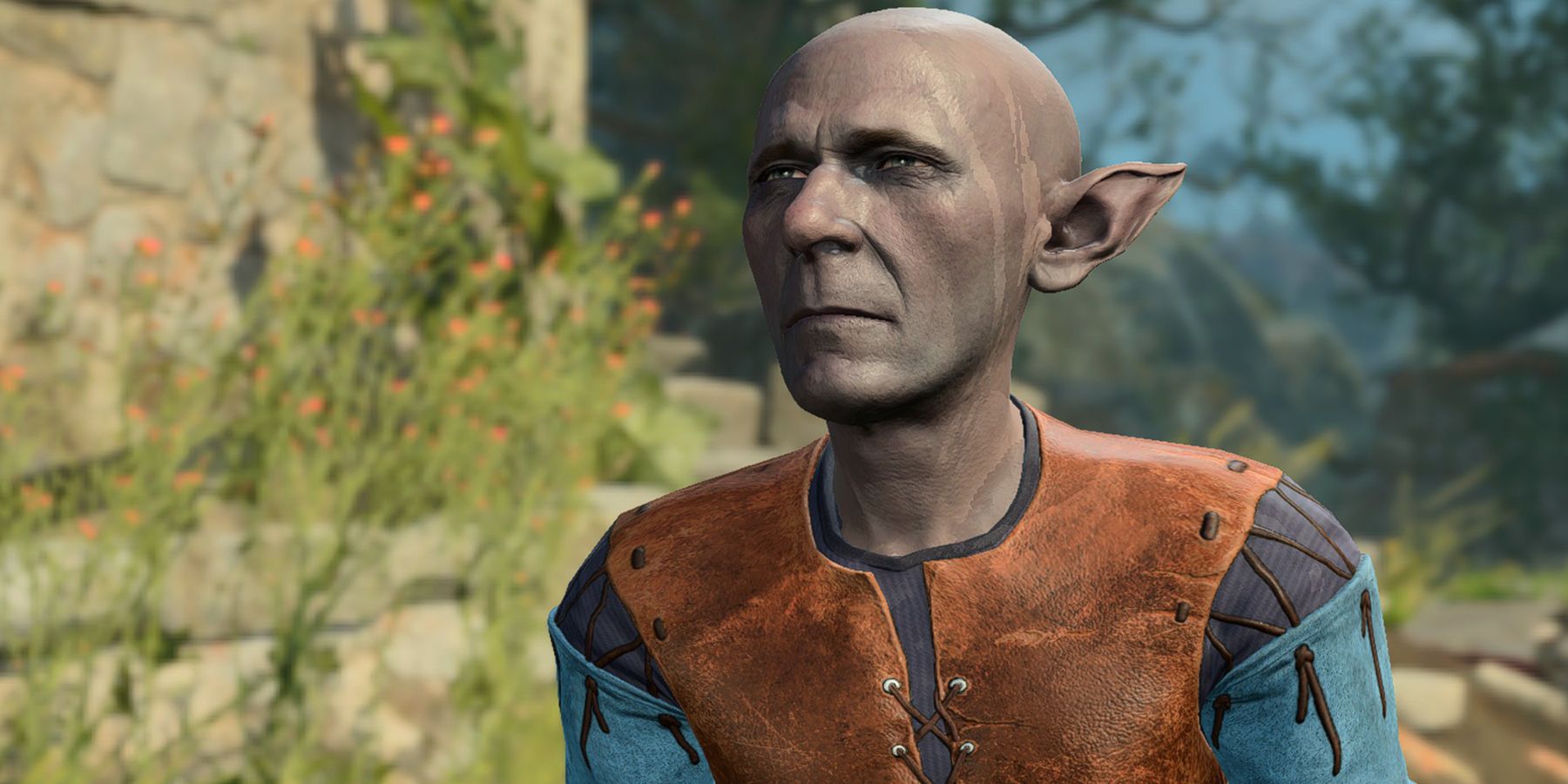 The Way of Shadow Monk gains access to four "Shadow Arts" at level 3. These allow the Shadow Monk to Hide as a Bonus action and cast the following spells: Pass Without Trace, Darkness, Darkvision, & Silence. This gives them incredible utility for manipulating and evading their foes, aided further by them automatically learning "Minor Illusion" as a cantrip. At level 5 they gain Cloak of Shadows, allowing them to use their action to turn invisible if they are currently obscured. Simply being out of an enemy's line of sight or otherwise in shadow should suffice, and the Darkness spell can be the perfect cover for using this.
At level 6 they gain Shadowstep, allowing them to teleport from shadow to shadow (teleport while hidden) as a bonus action and gain advantage on their next attack roll when doing so. Finally, at level 11, they gain Shadow Strike. This allows them to teleport to a foe from a hidden position and attack immediately, dealing their normal attack damage and an additional 3d8 psychic damage.
The Way of the Four Elements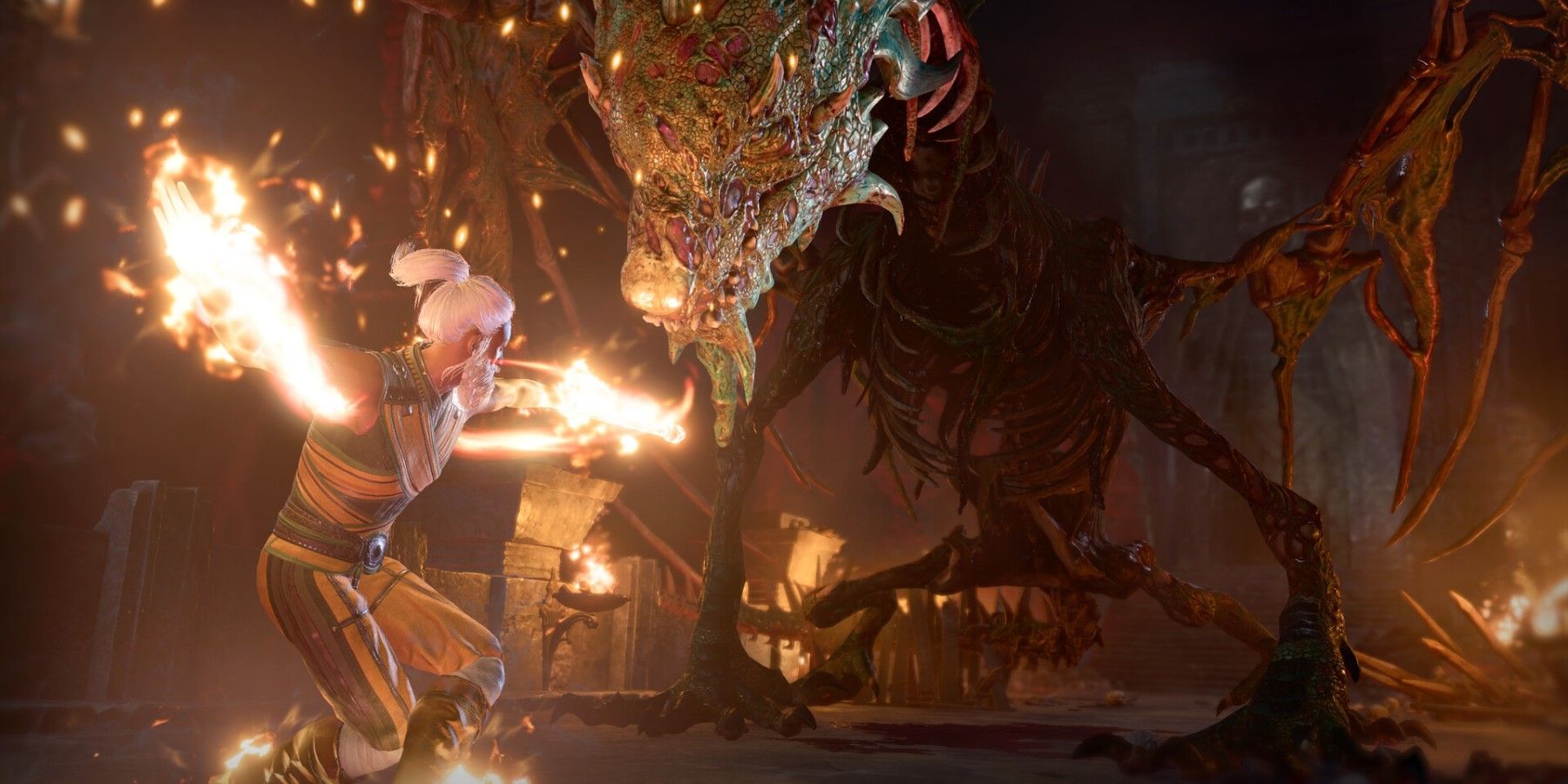 The Way of the Four Elements Monk learns to use their Ki to cast spells from a small pool of elemental spells. At level 3 they choose three spells to learn and additionally gain "Harmony of Fire and Water." The latter allows them to regain half their Ki Points (rounded down) whenever they aren't in combat, helping them to retain access to their spells even after a long dungeon. At levels 6 and 9 they gain a new spell from the list. They also gain "Improved Elemental Casting" at level 9, adding an extra dice of damage to all of their damaging spells, allowing Clench of the North Wind to grab an extra target, and allowing Embrace of the Inferno to fire an extra ray.
Baldur's Gate 3 is available now for PC and Mac and will be available on the 6th of September 2023 for PS5.
#Baldurs #Gate #Monk #Subclasses #Ranked