Highlights
A Genshin Impact leak reveals the models of four new playable characters in the upcoming Fontaine nation, adding excitement for players.
The recent update 4.0 Special Program and live stream have showcased new areas, characters, weapons, and quests, including unknown faces from the Hydro nation.
Neuvillette, Navia, Clorinde, and Focalors are the four characters showcased in the leak, with Neuvillette being the Chief Justice and having significant impact on the main storyline, Navia being a Geo character with a unique gliding animation, Clorinde being a Champion Duelist using a gun, and Focalors being the God of Justice in Fontaine.
A new Genshin Impact leak shows the complete models of four new characters that will become playable in the upcoming Fontaine nation. The arrival of a new major region is the most exciting event for most players as it always introduces tons of new content.
The recent Special Program event for update 4.0 has already revealed a lot of the upcoming content including new areas, characters, weapons, and quests. Genshin Impact's live stream also featured a new trailer that featured a lot of unknown faces that belong to the Hydro nation
RELATED: Genshin Impact Fans Notice Interesting Tartaglia Detail in 4.0 Trailer
A new post on the popular Genshin Impact Leaks subreddit shows the models of four different characters that are expected to become playable in Fontaine. These characters include Neuvillette, Navia, Clorinde, and Focalors. While HoYoverse could still make some adjustments to the characters' designs, the playable version of these four units will probably be very similar to the models shown in the leaked images. The first character shown in the post, Neuvillette, will serve as the Chief Justice in Fontaine which means that he will have a significant impact on the main storyline, similar to Jean's role in Mondstadt. When it comes to his power on the field, recent leaks have described Neuvillette as an on-field DPS who can also fill the role of an off-field sub-DPS, similar to Yae Miko.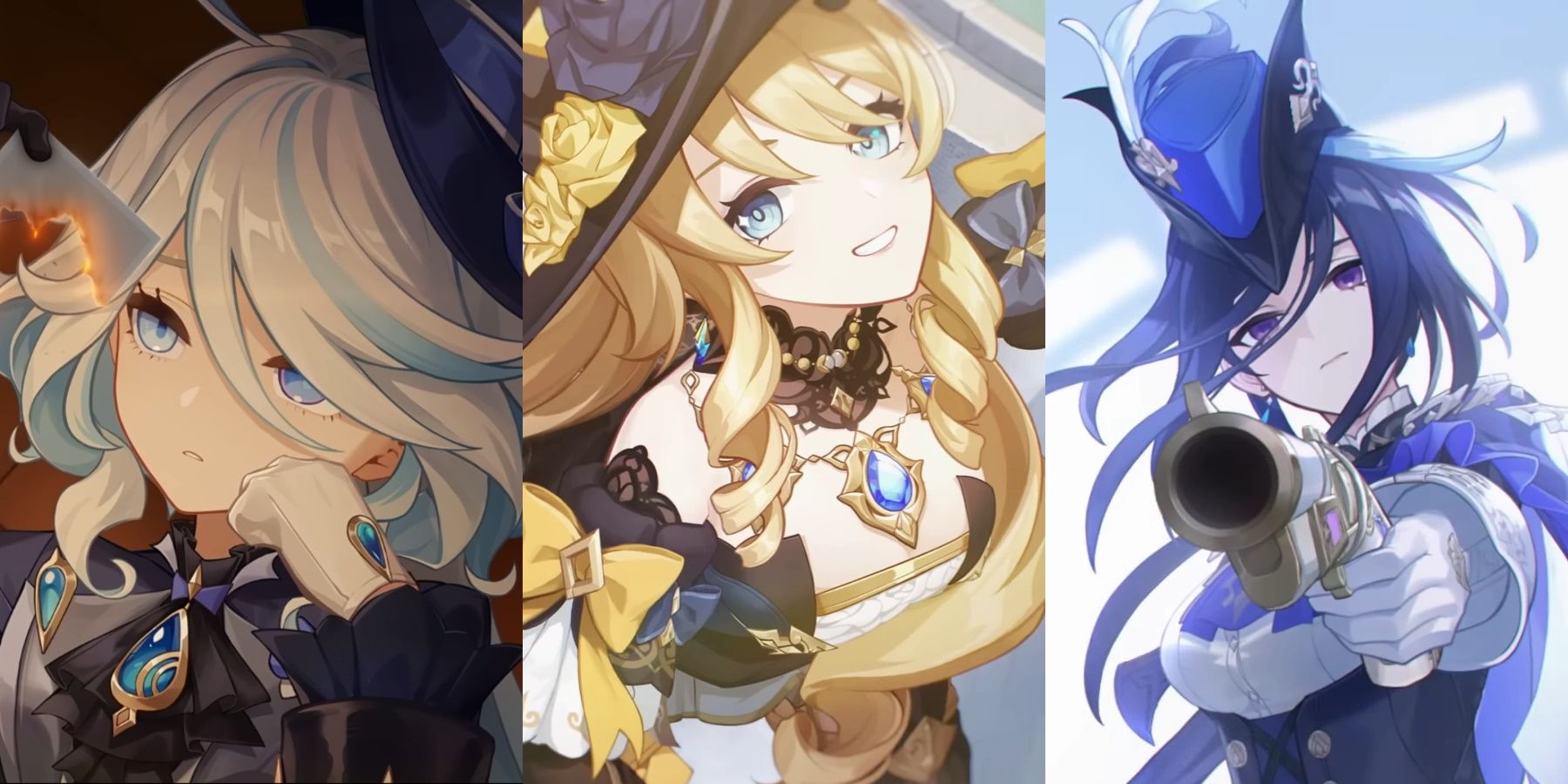 The second character shown in the leak, Navia, will apparently be a new Geo character which got many fans excited since the last Geo user to join the roster was Yunjin back in update 2.4. One of the recent Sumeru trailers showed Navia floating through the air with the help of an umbrella which led many players to believe that she could have a unique gliding animation.
The teaser also confirmed that Navia has a complicated relationship with another leaked character named Clorinde who is described as a Champion Duelist, a special profession that only exists in Fontaine. There is a lot of hype around this character since one of Genshin Impact's promo videos confirmed that she is using a gun and many fans are eager to see a gun implemented in a character's kit.
While all of these three characters are important to Fontaine's storyline, it's safe to say that the Hydro nation's main storyline will revolve around its Archon Focalors, also known by the name Furina. There is still not a lot of information about this character other than that she is the God of Justice that looks over the Fontaine nation.
Genshin Impact is available now for PC, PS4, PS5, and mobile devices. A Switch version is in development.
MORE: Genshin Impact: Second Blooming Hidden Achievement Guide
Source: Reddit
#Genshin #Impact #Leaks #Models #Fontaine #Characters