The Diablo series is one of the most successful and popular role-playing games out there. It easily stands out as the most critically acclaimed and universally loved hack-and-slash game out there. The Diablo is known for its dark and compelling universe, tons of customizability, and hundreds of hours of dungeon crawling PvE fun.
RELATED: Cheaper Alternatives To Great Games
Diablo 3, while not as good as its predecessor on release, has slowly, over the last decade, built itself up to be an amazing game worthy of the committed player base that loves it. Diablo 4, on the other hand, is extremely new and hasn't had those years of development and improvement to rely on. On the other hand, it comes with the added caveat of living up to a massively successful game, whilst also justifying its existence and long development cycle by providing something new. To consider which game stands out as better – if one of them does – we will go over gameplay, the soundtrack, the story, the visuals, and the overall experience.
5
The Story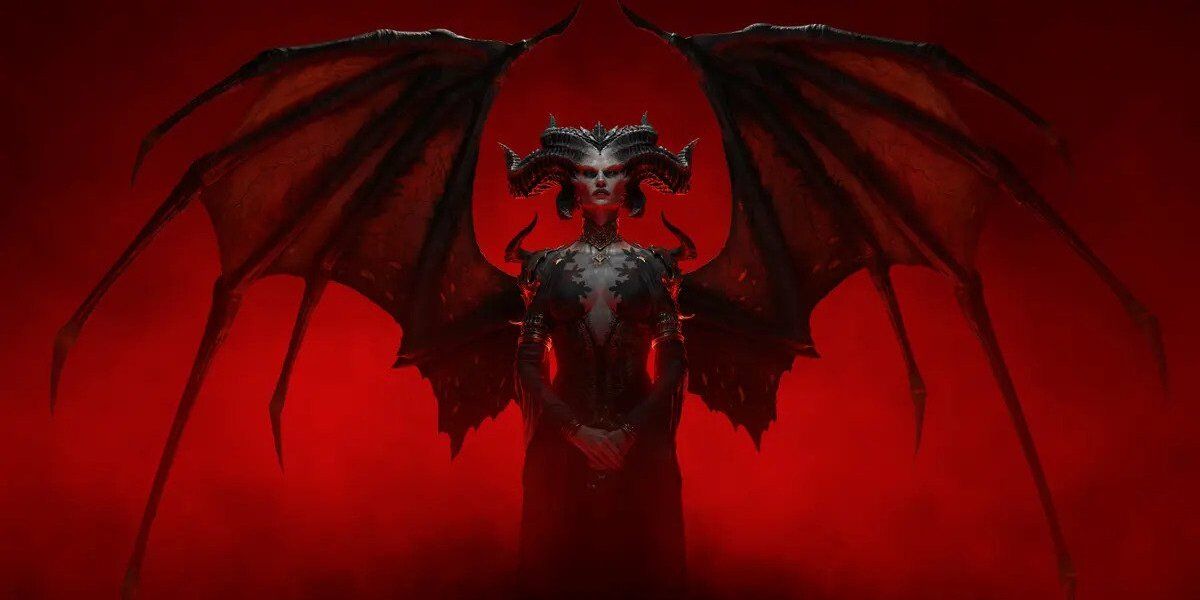 Diablo 3 had a very different story compared to the rest of the series. It was less dark and edgy and had a lighter tone. Diablo 3 has a long and detailed story, enriched even more through the expansions and awesome villains. That being said, it stands out clearly as the weakest in terms of plot. It also feels less thematically in tune with the rest of the series. The story comes off as a little cartoony and over the top. Whilst this isn't inherently a bad thing and some fans love it for these exact qualities, it's safe to say it isn't pulled off that well.
Diablo 4 tells a more grounded and solemn narrative focused more on the demon Lillith and explores the dynamics between different humans. Focus is heavily laid on the cultists, the main protagonist, the Wanderer, and how players slowly learn about Lillith's intentions through him is done in a solid and engaging way. While the base story of these games isn't the selling point, it's safe to say Diablo 4 edges out its predecessor.
4
Combat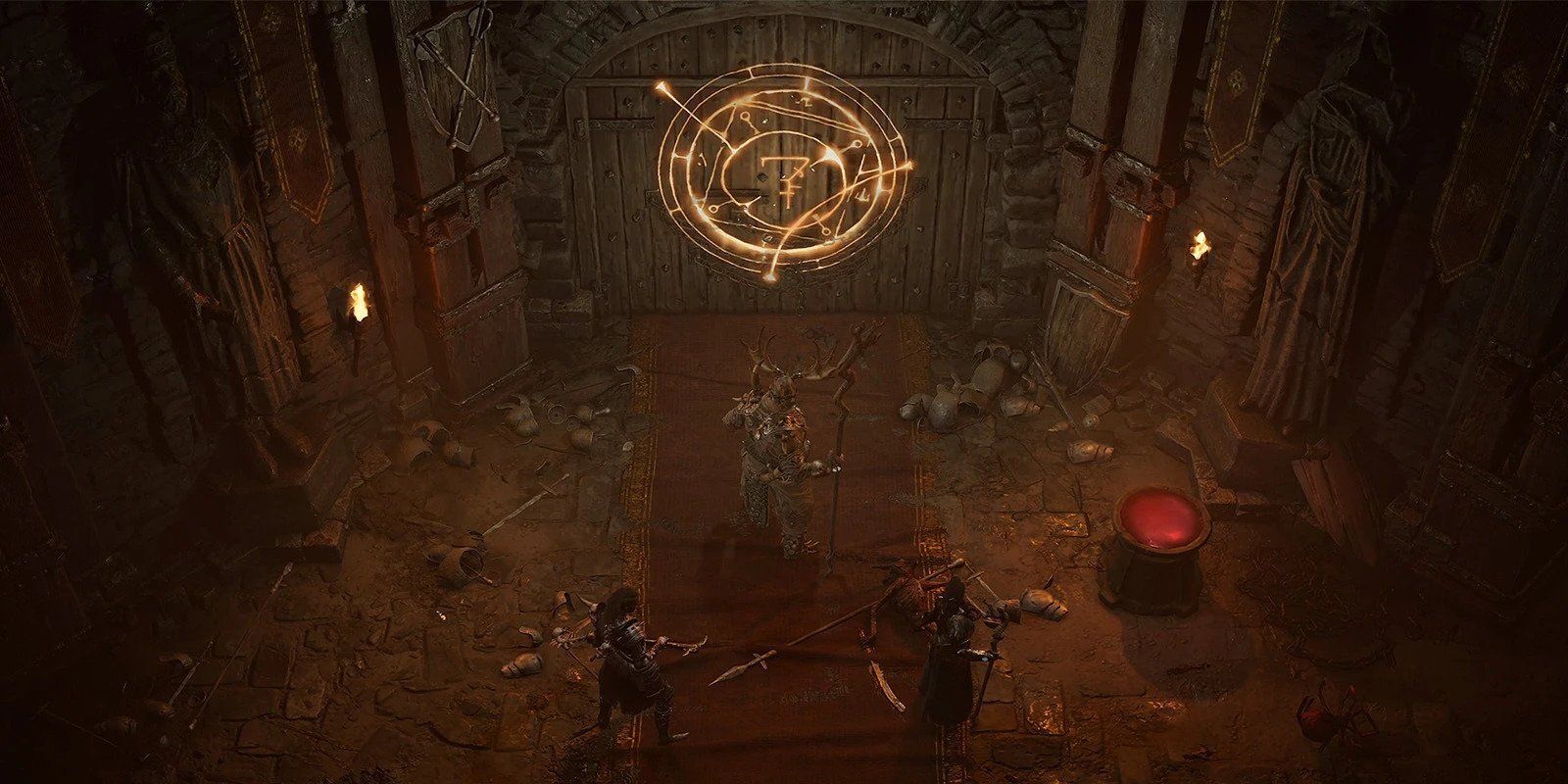 The basic gameplay loop of the Diablo games is all the same, players must fight their way through hordes upon hordes of enemies, slowly leveling up and collecting better and, more importantly, cooler gear. Diablo 3 has the quintessential hack-and-slash combat, focused on exceedingly violent and gorey levels of combat, where players decimate hordes of enemies, and equip various skills and attributes. Combat is vital in a game like this, and Diablo 3 does it fairly well.
RELATED: Diablo 4: Every Season 1 Unique Item, Ranked
Diablo 4 has much of the same premise, but the game is a bit slower-paced now. Players have to plan out their battles in a more careful and methodical way. Additionally, the evade mechanic as well as a couple of new spells make the game feel fresher to play. It is a bit vexing how long it takes for players to get access to certain fun features. Overall, there have been little tweaks and quality-of-life changes in Diablo 4 but it's pretty much a toss-up between both games in this regard.
3
Visuals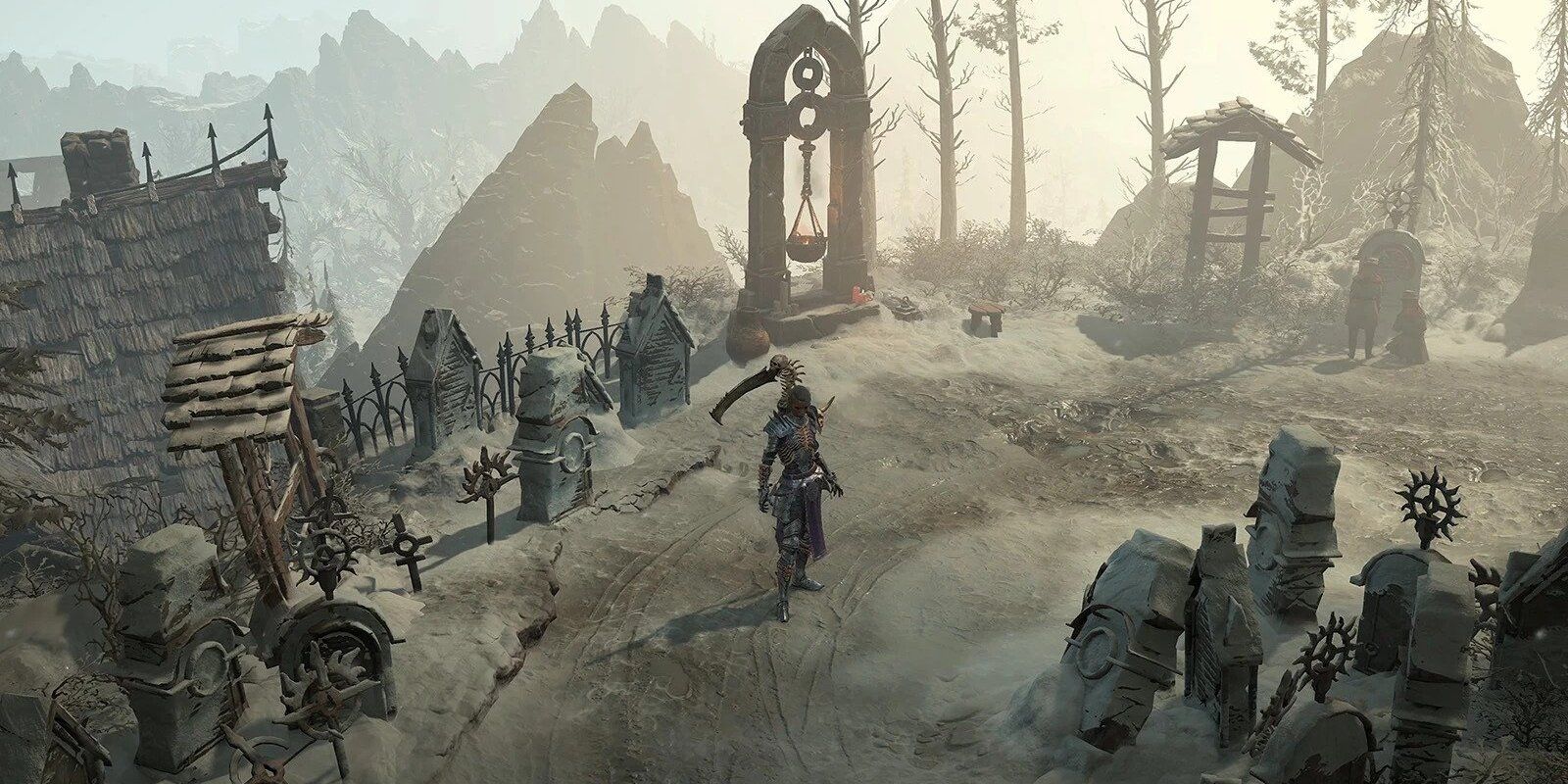 This criterion is called visuals rather than graphics as the newer game will obviously have better graphics. Diablo 3 was an extremely competent game visually for its time. The combat animations, cutscenes, and enemy designs all looked great and varied. It's clear how much effort was put into them. Additionally, the atmosphere was solid and everything came together quite nicely
RELATED: Diablo 4: How To Open Mutterlock Chests
For Diablo 4, obviously, the graphics are stunning, but what's more impressive is how well they hold up to modern graphical juggernauts. There's very little left to be desired in this regard. Moreover, as with its predecessor, the character models, cutscenes, and enemy designs, all look fantastic. Diablo 4's backgrounds and environments deserve a special mention, they fit the game's overall moody tone really well and are clearly designed with so much care and effort. Again, while it was close, Diablo 4 edges this category out.
2
Soundtrack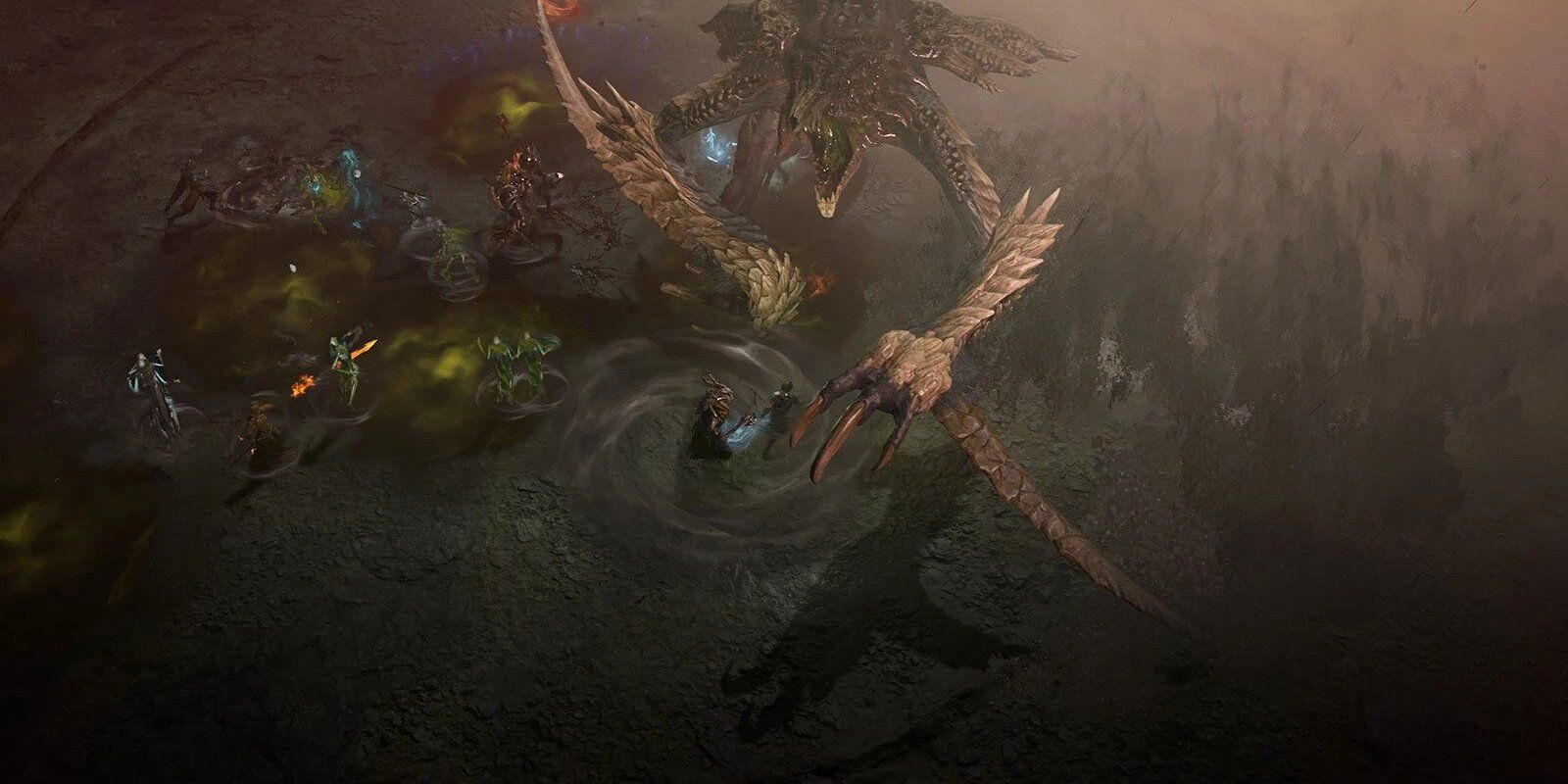 Diablo games overall have had very good soundtracks, Diablo 3 has more of the same with loud orchestras and towering symphonies. Diablo 3 had the impossible task of following up on Diablo 2's incredible soundtrack. This one is pretty great too. The moody ambiance and the haunting voices are perfectly intertwined to give players a memorable experience they'll remember long after they're done with the game.
Perhaps the best thing about Diablo 4 is its soundtrack. This game has some of the best tracks in the entire genre. The orchestra transforms to match the atmosphere of each environment players fight their way through. The different themes and melodies are all exceptional and there's no noticeable drop in quality at all. The overall audio quality is incredible and works with most output devices. The focus on guitar sounds combined with horrific tribal music makes for an amazing audio experience, and one most players will certainly fall in love with.
1
Everything Else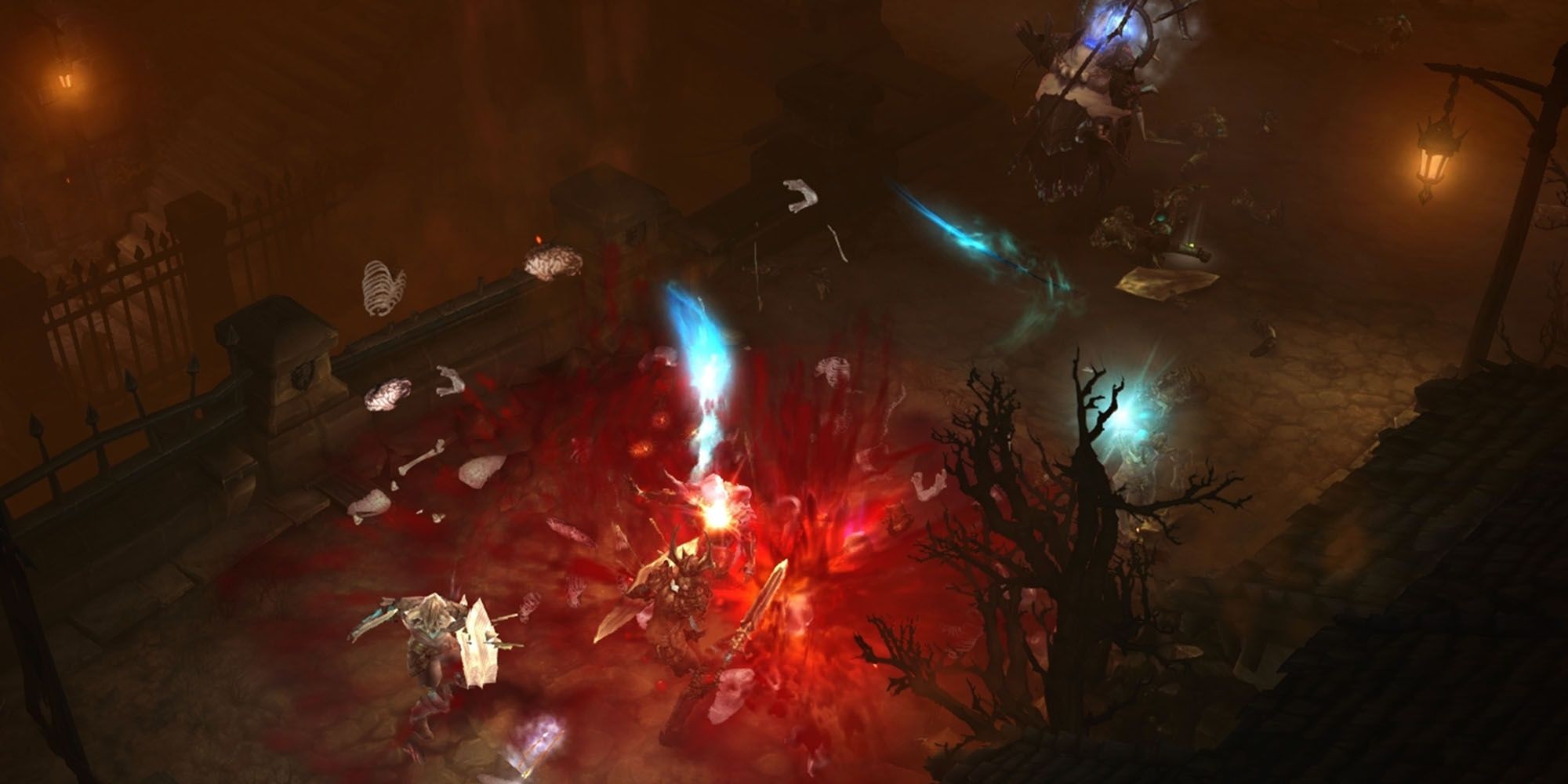 Diablo 3 is a beloved game with a hardcore fan base supporting it for decades and for good reason. Beyond the main categories discussed already, it's important to mention a couple more deciding factors. In terms of map design, Diablo 3 is a clear favorite, the dungeons seem less generic and more detailed. The post-game content is also more detailed and allows players more room to mess around.
With Diablo 4, the crafting and looting system along with the multiplayer, are clearly better. They're better designed and more streamlined. The class system could go either way, as in Diablo 4 it's more in-depth but less varied. On the other hand, the microtransactions are certainly questionable. In the end, Diablo 4 is definitely the better game, especially considering all the potential it has with further expansions and patches.
MORE: The Argument For A Matchmaking Feature In Diablo 4
#Game