Pokemon Sleep came with a roster of new features and mechanics that don't necessarily compare to the traditional, tried-and-true formula of Niantic games. However, there's still one controversial feature in Pokemon Sleep that Pokemon fans are already familiar with: Pokemon removal.
Just like in Pokemon GO, Researchers in Pokemon Sleep can send away unwanted, excess, or weak Pokemon to make more room in their Storages. But finding the discard button in this game is not as clear-cut as in previous installments, which is why new Researchers might need this guide.
RELATED: How to Make Pokemon Happy in Pokemon Sleep
How to Permanently Remove a Pokemon in Pokemon Sleep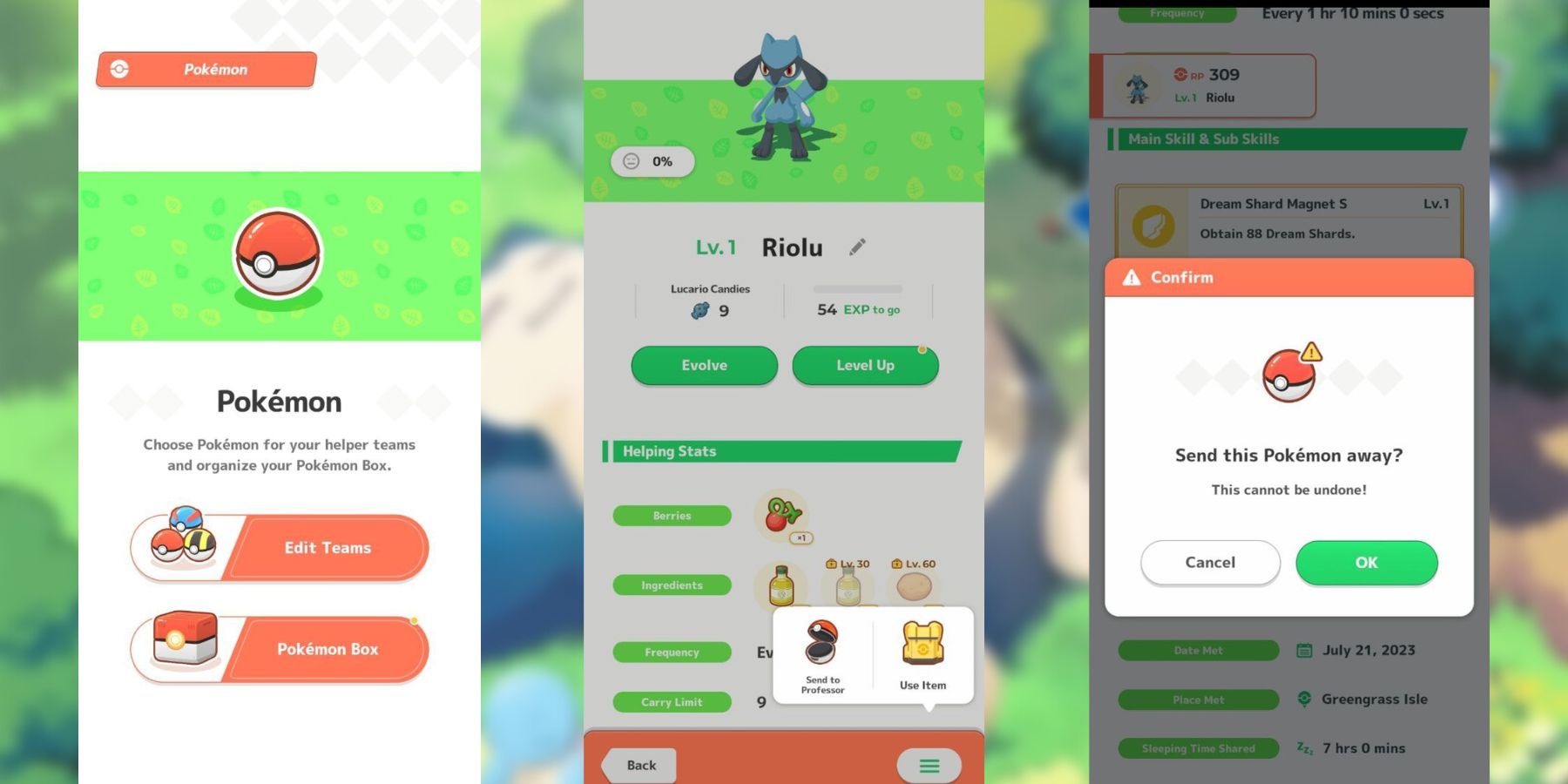 In Pokemon Sleep, players can remove a Pokemon from their Box by sending it to the Professor. For that, they will need to tap the Poke Ball icon on the world map, open Pokemon Box, select one of the Pokemon, and choose "Send to Professor" from the hamburger menu in the bottom-right corner.
Sending a Pokemon to the Professor permanently removes it from the Pokemon Box, and this action cannot be undone. Players are advised to discard creatures they no longer desire to use.
Players running out of space who don't want to remove any Pokemon can enlarge the Box instead. By tapping the "Expand" button in the top-right corner, they will be able to store more Pokemon in exchange for some Diamonds.
How to Remove a Pokemon from the Team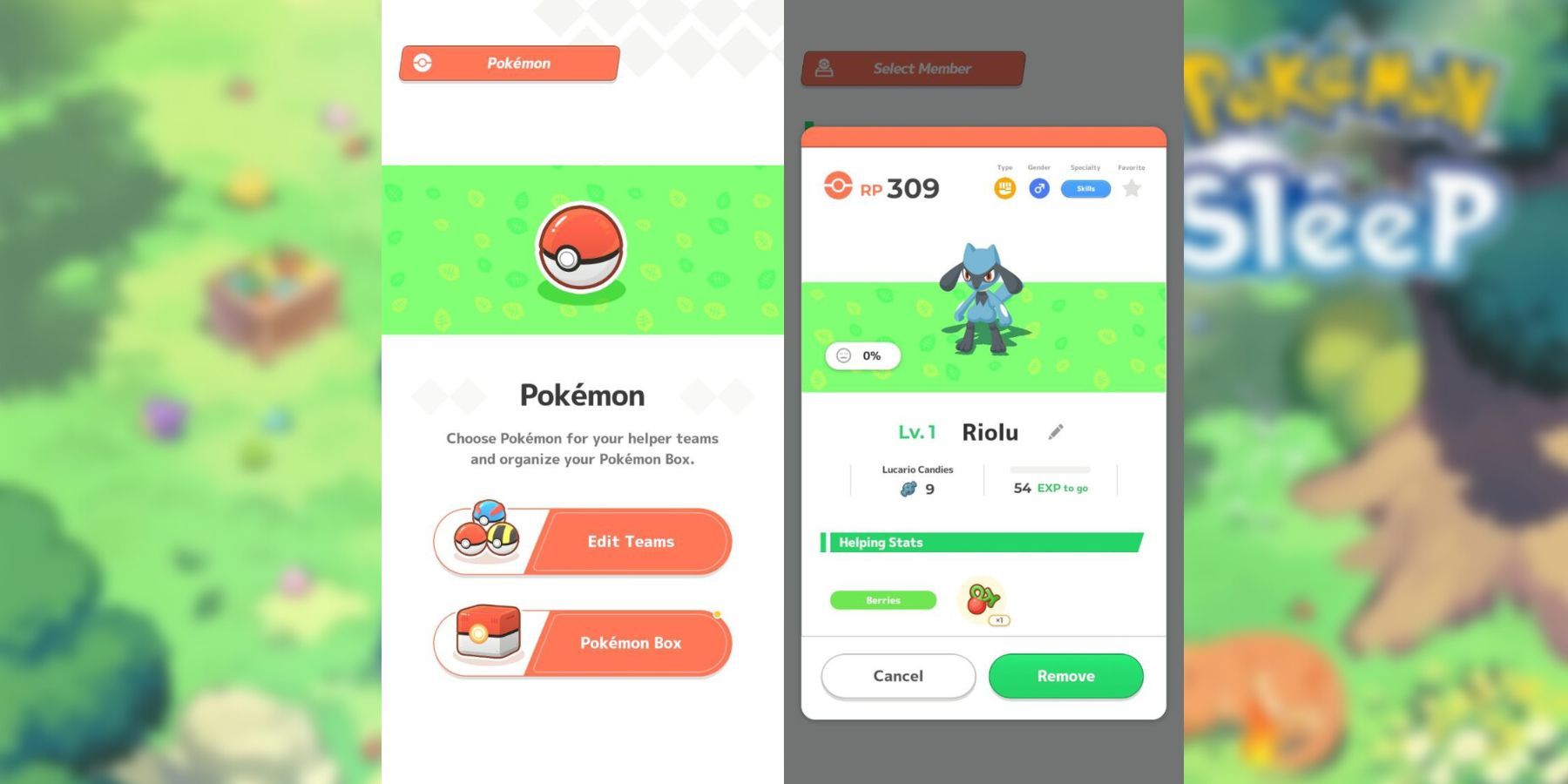 In the "Edit Team" menu, players must choose a Helper Team, tap a Pokemon's avatar, and select "Remove" at the bottom. This will take that particular creature from the team and return it to the Pokemon Box.
To search for a Pokemon in the team, tap the magnifier icon, enter the registered name, or use the filters. This feature is handy when players want to single out Shiny Pokemon before removing the unwanted ones from the Box.
Bringing back a removed Pokemon is straightforward: Head to the "Edit Team" section, open one of the empty slots and tap the removed Pokemon's avatar.
What Happens After Removing a Pokemon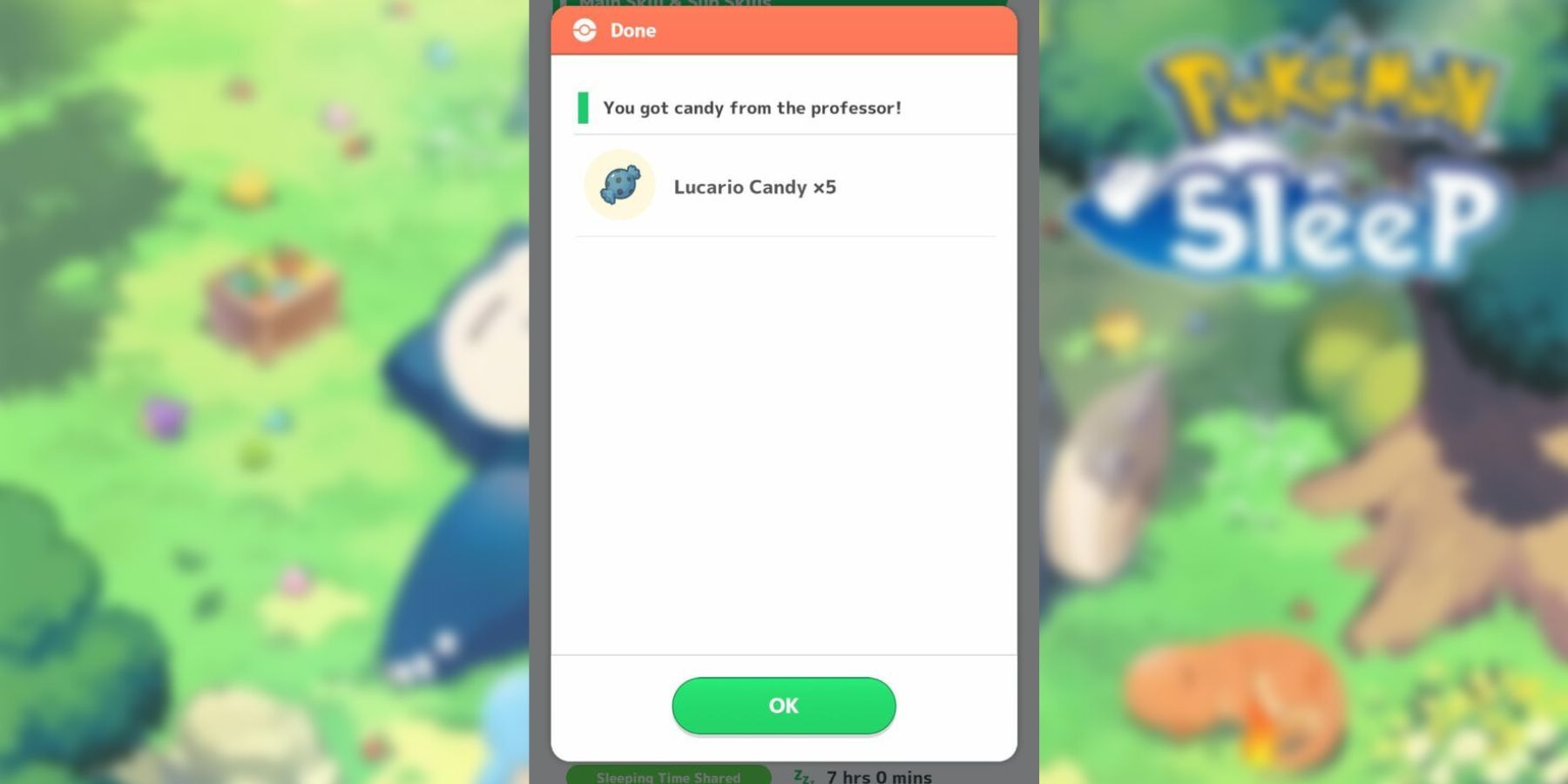 When a player chooses to remove a Pokemon permanently, they will receive a reward of a few Candies from the Professor. But they won't be able to buy the lost Pokemon back. In this case, the only way to revive that creature would be to befriend another.
In a temporary removal, however, the Pokemon is sent to the Pokemon Box, and players can add it back to the team at will. This action does not affect any stats or levels, and there's no cap on how many times it can be done.
Pokemon Sleep is available now for mobile devices.
MORE: Pokemon Sleep Tips and Tricks
#Pokemon #Sleep #Remove #Pokemon