Highlights
Bruce Wayne shouldn't be the protagonist of the next Batman game; other characters like Dick Grayson and Terry McGinnis have the skills and potential to tell compelling stories.
Exploring different Batmen in video games would provide a unique twist, pay tribute to other holders of the name, and offer players a chance to experience untapped aspects of Batman history.
With Dick Grayson and Terry McGinnis both having unique rogues' galleries and some stories that have not yet been adapted outside the comics, a game based on either of these Batmen would be exciting.
Batman is one of DC's biggest heroes, and while it might sound like an odd idea, the next Batman game probably shouldn't star Bruce Wayne. While Bruce is the most famous protector of Gotham City, he is far from the only one. Bruce has gained several allies and apprentices who have shown that they have both the skills and determination to fight crime and defend the innocent. For that reason, it may be a good idea for Bruce Wayne to momentarily step back from the gaming world. There are other Batmen who could tell stories in his stead.
Although best known for the standout Batman Arkham game series, Batman has been starring in video games for decades. He has even managed to eclipse DC's other main star Superman when it comes to game appearances. It's not hard to see why Batman is such an enticing property for game adaptations. Bruce is a skilled acrobat, a master detective, and a top-level martial artist. His skillset makes it plausible for him to fight hordes of enemies, traverse platforming challenges, and solve puzzles all over the course of a single adventure. The Arkham games did the best job of showing how well he is suited to games, though he is not the only character to don the cowl that could translate well to the medium.
RELATED: How an Arkham Asylum Prequel Could Have Set Up Arkham Knight's Biggest Twist
Bruce Wayne Isn't the Only Batman That Can Show Up in Games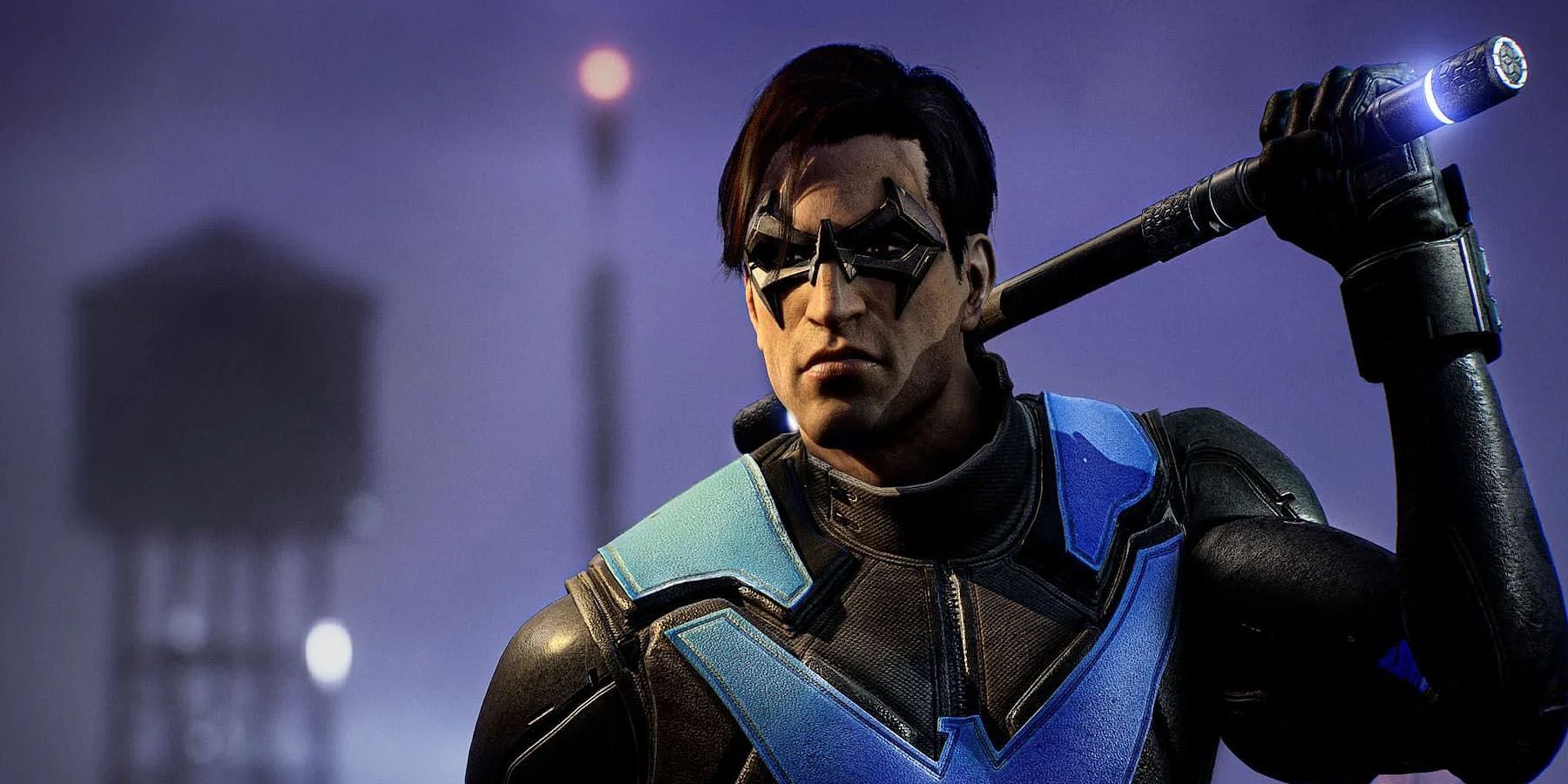 While DC's last attempt at a Batman-free Gotham was the shakily-received RPG Gotham Knights, the concept is far from dead. Rather than trying to reinvent the wheel, taking what made past Batman games work could be a key to success for a new hero under the cowl. After all, while Bruce Wayne made the Batman name famous, the unpredictable universe of comic books has seen him forced out of the role on occasion, requiring someone else to take his place. Using the next Batman game to pay tribute to one of the other holders of the name would grant it a unique twist.
The best Batman to take charge in Bruce's place would be Dick Grayson, last seen as Nightwing in Gotham Knights. Although best known for his roles as Robin and Nightwing, Dick did take up the title of Batman for a brief period when Bruce was out of action, which led to him clashing with some memorable foes. The arcs involving the Gates of Gotham and Simon Hurt's Club of Villains could provide a slew of exciting foes to fight in addition to their enticing stories. Dick's time as Batman may not be widely known, but they are worthy of recognition in gaming form.
Even aside from Dick, the other Batman candidates have their own notable qualities. While Bruce's old friend Commissioner Gordon was absent from Gotham Knights, also became Batman for a time, and could represent a more detective work-focused version of the hero. However, the strongest choice aside from Dick may be Terry McGinnis, the protagonist of Batman Beyond with a high-tech Batsuit in Gotham City's future. Terry has his own fleshed-out pool of villains and supporting characters, so a game with him at the head would be a distinctly different experience. In fact, Terry's existence in itself shows that Batman's name will outlive Bruce's tenure.
Bruce Wayne has had many great adventures in his video game career, but it may be time for another Batman's turn in the spotlight. A new approach for Batman's next game could pay big dividends if the change is handled well. Not to mention, it would be an opportunity to show players aspects of Batman history that haven't had a chance to be translated into a game yet. The next Batman game doesn't need to star Bruce Wayne in order to be an exciting new chapter for the series, and his successors can prove that.
MORE: Gotham Knights' Batman Beats Arkham's in One Key Way
#Batman #Game #Shouldnt #Star #Bruce #Wayne