In recent years, anime has risen in popularity as a narrative medium, and the medical genre has not been an exception. Anime with a medical theme provides viewers with a fascinating glimpse into the medical field, illuminating the complexities of patient care, diagnosis, and therapy. These series examine the moral and ethical challenges faced by medical professionals and stress the need for compassion, cooperation, and open dialogue among healthcare workers.
RELATED: The Ultimate Best Anime Guide
The best medical anime series combines dramatic tension with comedic relief and informative content, making them an excellent tool for exploring the medical field. Medical dramas like Doctor-X, which follows a rebellious surgeon through the Japanese healthcare system, and anime series like Cells at Work, which takes viewers on a tour of the human body, prove that the genre can appeal to a wide audience.
Updated on August 10, 2023, by Oluwatokiloba Folami:Various medical anime series portray bustling environments where skilled medical practitioners, whether they be nurses, doctors, or pharmacists, tackle complex ailments with heartfelt emotion. Some series, like Comical Psychosomatic Medicine, have gone a step further to infuse comedy into the series to lighten the weight of the complex topics of various ailments and medical practices they portray. The clever infusion of comedy acts as a magnet that draws viewers in as they explore various ailments that have plagued humanity and various species through both real-life and fantastical approaches. From high-stakes surgical procedures to mind-boggling diagnostic challenges, various medical-themed anime series deliver precise, researched medical information, offering accuracy and enlightenment that intrigue fans.
10
Parallel World Pharmacy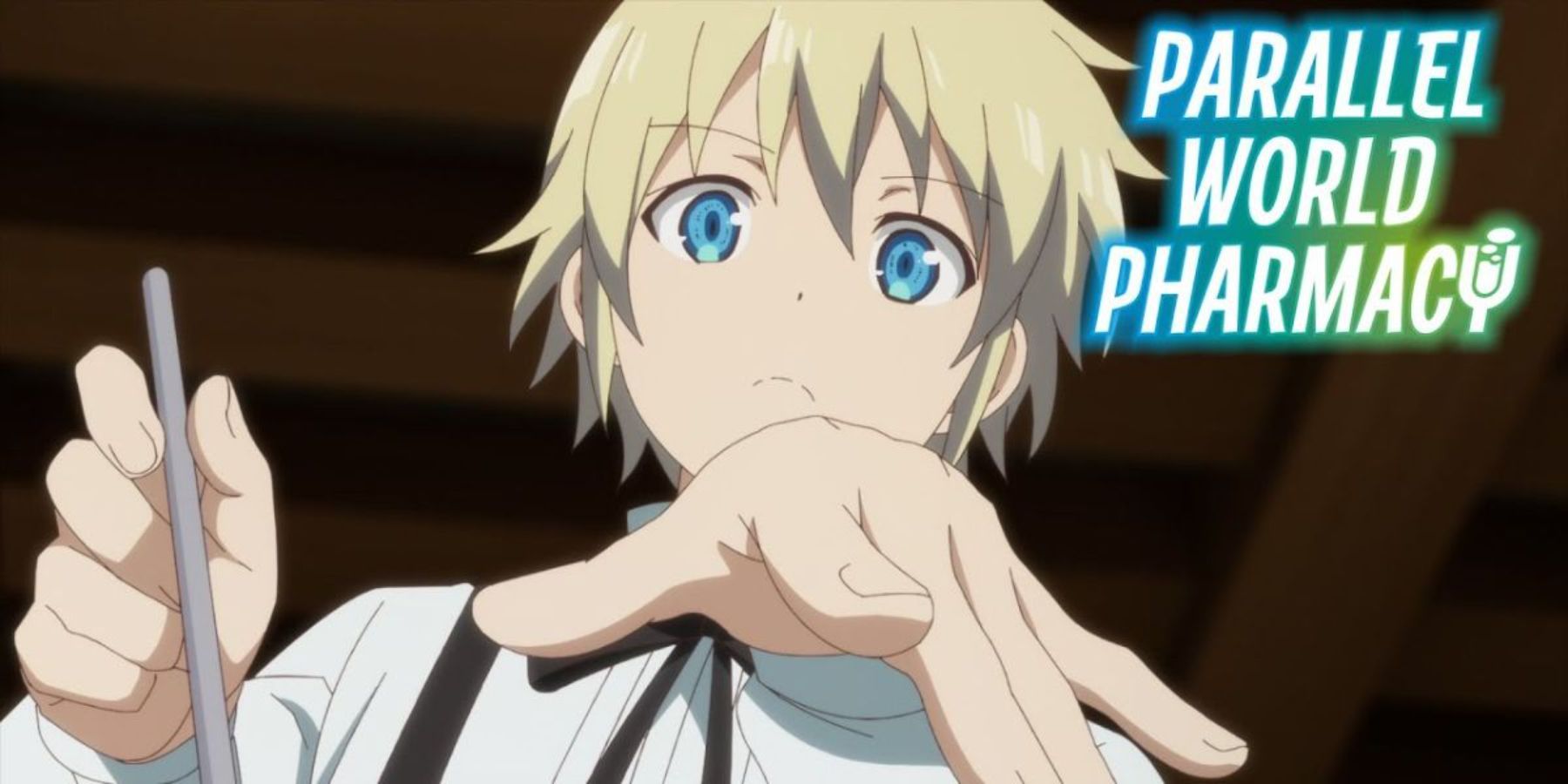 Kanji Yakutani is a famed world-class medical researcher who lost his sister due to ineffective treatment in his youth. To honor her legacy and make sure no one ever dies from it again, Yakutani develops himself until he becomes world-class. However, he dies of overwork at the age of 31. Luckily, the young man is given a second chance at life as he is reincarnated as Falma de Medicis, the young son of an esteemed family of medical practitioners.
Discovering the medical practices of his new works are based on ancient ways, Falma seeks to improve them with his modern knowledge while making sure good medicinal treatment is available to all, irrespective of class. As medical equipment and drugs are more expensive in some parts of the world than others, Parallel World Pharmacy stands out due to its unique protagonist, who tries to make medicine available for all social classes.
9
Junod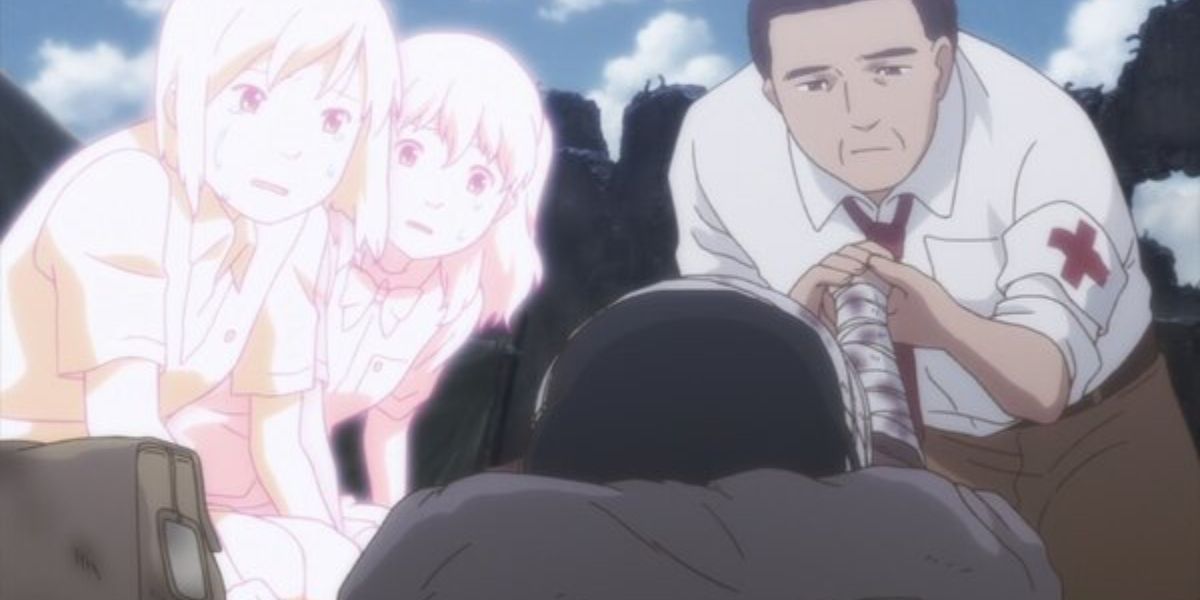 Junior high school students Mii and Yuko are on a field trip when they come across a statue dedicated to Dr. Marcel Junod. While wondering who the man is and what he did, the girls are transported to 1935, a time when the young Dr. Junod is practicing as a doctor.
The young Dr. Junod is seen as a Swiss medical doctor who heads to Ethiopia as a delegate of the ICRC (International Committee of the Red Cross). As a medical practitioner, Dr. Junod's work takes him across the European battlefields of World War 2. As an anime series, Junod stands out as it portrays the actual events that transpired during World War 2 through the eyes of Marcel Junod. With actual medical practices and historical facts, Junod serves as an interesting doctor anime watch with great lessons.
8
Comical Psychosomatic Medicine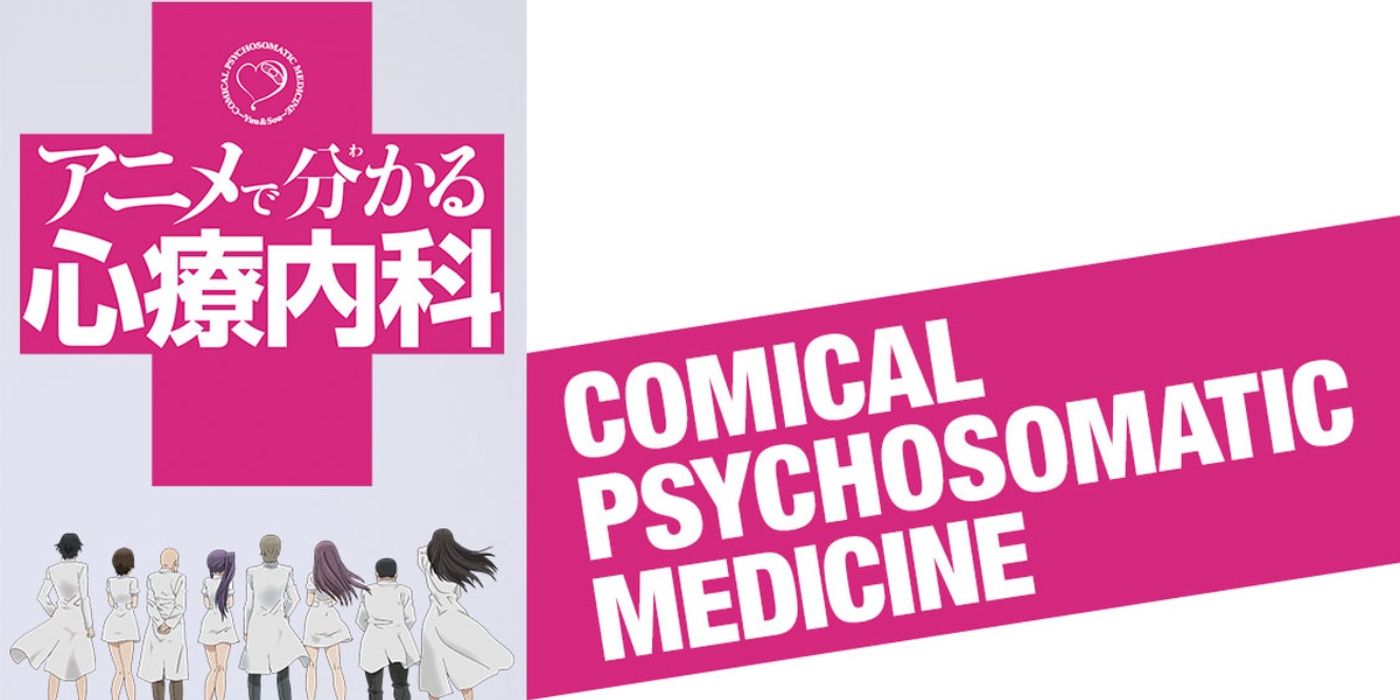 Various medical anime series teach viewers various medicinal techniques through the interactions of the characters they depict. However, the anime series Comical Psychosomatic Medicine takes it a step further by depicting useful information in a fun and intriguing way.
Comical Psychosomatic Medicine is a 20-episode comedy-based medical anime. The anime series portrays Ryou, the psychologist, and Asuna, the nurse, as they explain and discuss various aspects of mental illnesses with the viewers. As the depicted characters cover a broad range of topics like the origin of mental disorders, cognitive impairment, and mental states in a funny and unique way with reference to pop culture, this anime series stands out amongst others of its kind. It not only enlightens its viewers but also makes them laugh while doing so.
7
Young Black Jack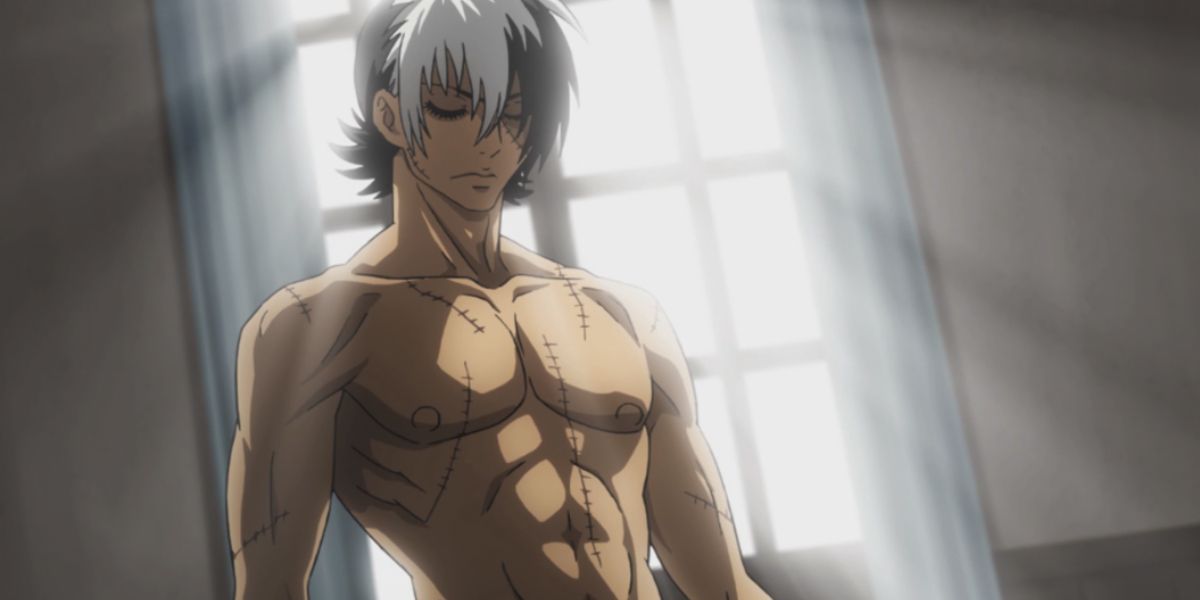 The medical anime series Young Black Jack depicts the formative years of its protagonist, the bright medical student Hazama Kuroo, later known as the famed surgeon Black Jack. Hazama's journey is chronicled as he deals with a wide range of challenging medical issues during the 1960s.
The anime is well-known for its in-depth examination of medical ethics and its violent depictions of surgical operations. Character growth is another highlight of the show, with Hazama, in particular, growing and changing as he struggles with his personal history and the obligations of his medical profession. To sum up, Young Black Jack is a compelling and thought-provoking series that will please viewers of both medical dramas and anime. It's exceptional in the genre because of the depth to which it delves into medical ethics and the human condition.
6
Monster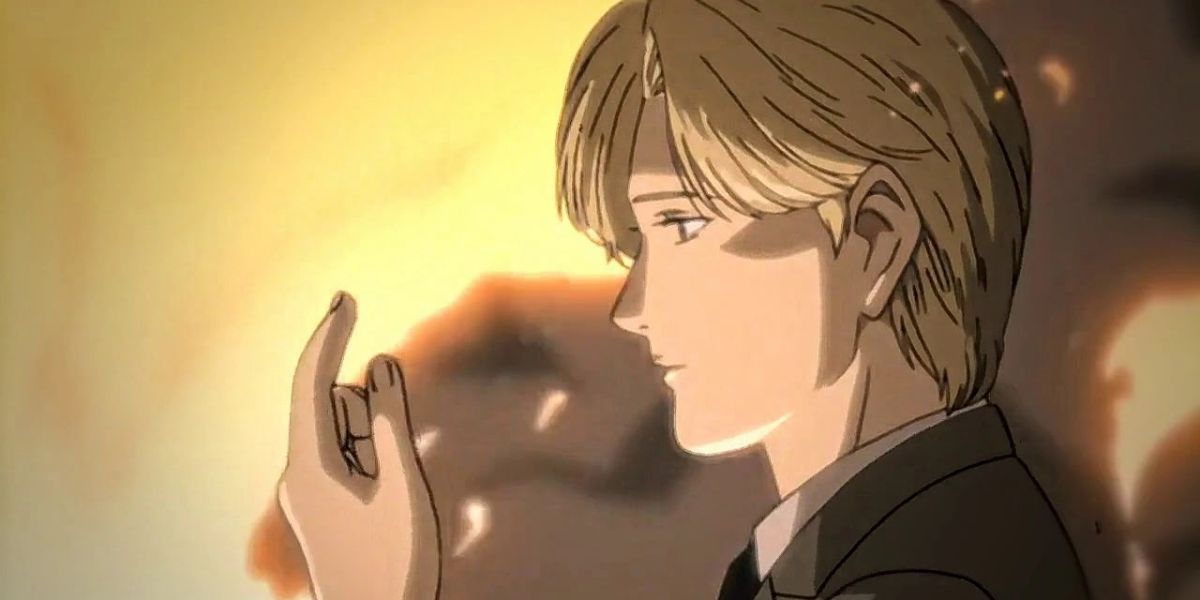 The protagonist of the anime series Monster is the renowned neurosurgeon Dr. Kenzo Tenma, who gets entangled in a web of plot and murder. The plot starts when Dr. Tenma saves the life of a little kid called Johan, just to learn that Johan is a psychopath responsible for a string of killings.
RELATED: The Greatest Seinen Anime Of All Time
With Dr. Tenma on a mission to stop Johan and discover the truth behind the conspiracy around him, the show delves into questions of morality, justice, and the human condition. This series also dives into the medical field as Dr. Tenma utilizes his knowledge to aid people in need and investigate Johan's origins. Monster is a classic for several reasons: its narrative, characters, and the psychological topics it explores are all legendary. A must-see for lovers of psychological thrillers and medical dramas due to its study of the darker side of human nature and the implications of unbridled authority.
5
Welcome To Irabu's Office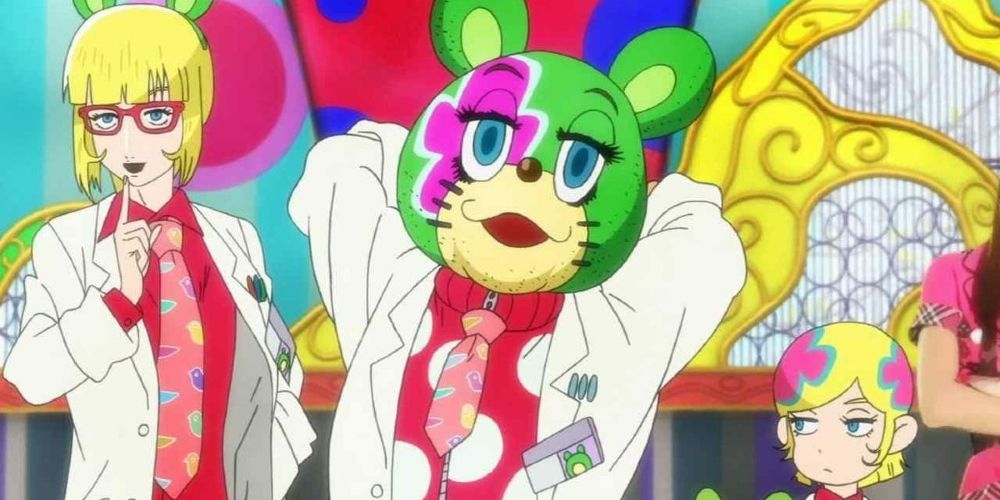 The oddball psychiatrist Dr. Ichiro Irabu and his patients with various mental health issues are the focus of the groundbreaking medical anime Welcome to Irabu's Office. The show takes a bizarre and colorful look at mental health topics including despair, anxiety, and addiction.
Visually, the animation is beautiful, with vivid colors and abstract images that effectively portray the characters' inner turmoil. The show's comedy is especially significant since it lightens up the rather heavy subject matter. Even if the program doesn't teach fans all they need to know about mental health, it may assist start a dialogue about the value of seeing a specialist. Anybody curious about the murky and poorly understood field of mental health should definitely check out Welcome to Irabu's Office.
4
Cells At Work!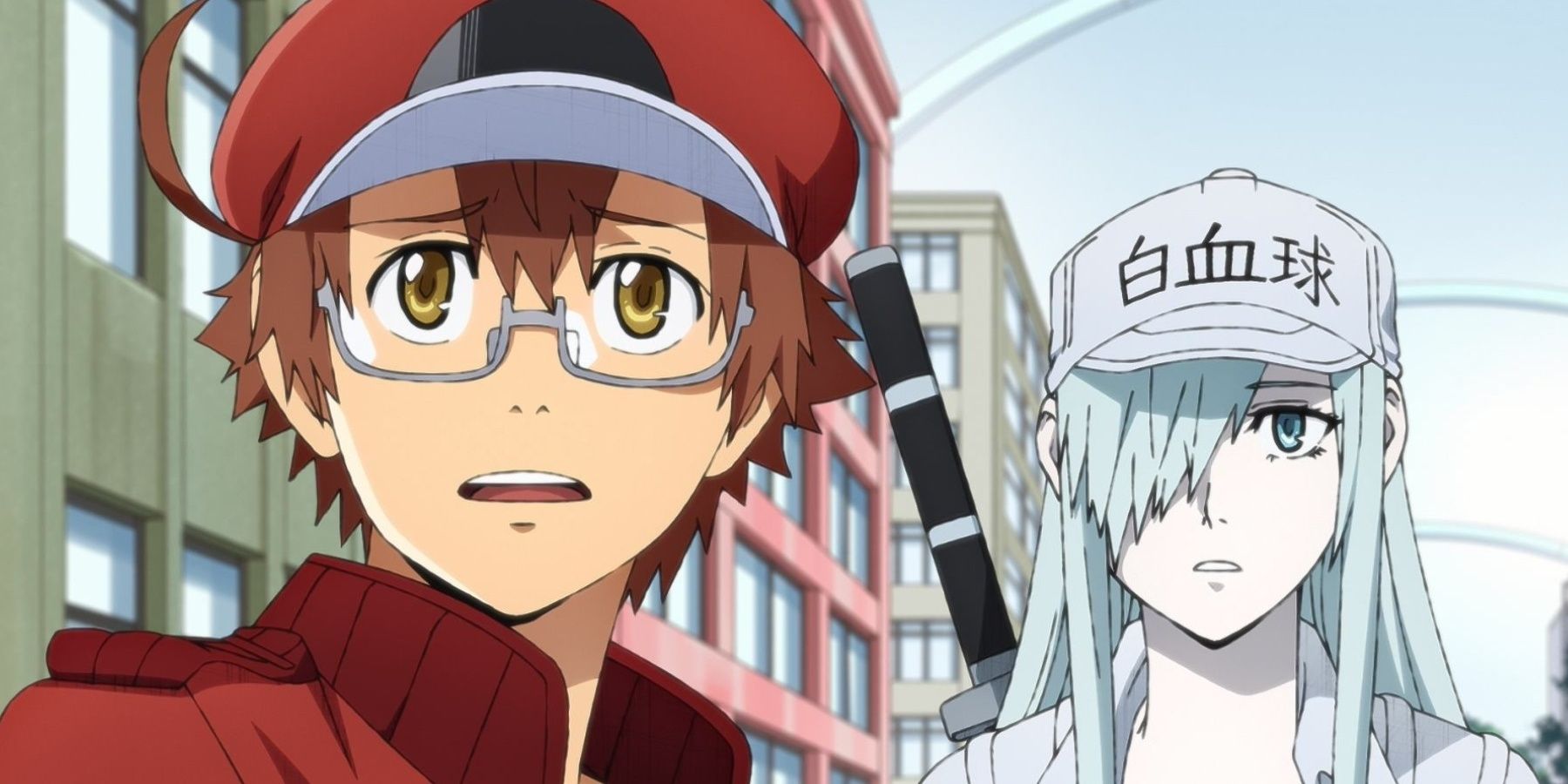 The animated series Cells At Work! is both entertaining and educational since it anthropomorphizes cells and shows their day-to-day operations, bringing the human body to vivid life. The series chronicles the adventures of two blood cells, AE3803 and U-1146, as they travel throughout the body and meet other cells along the way.
RELATED: The Controversial Arc That Anime Fans Love To Hate
The series is widely regarded as a useful teaching tool because of its realistic portrayal of human anatomy and the roles played by various cell types. It's a lot of pleasure to watch because of the interesting plot and lively characters. All in all, Cells At Work! is a refreshingly original and entertaining take on the medical genre. It's a terrific show for all ages since it makes learning about the human body and cell operations entertaining.
3
Franz Kafka's A Rural Doctor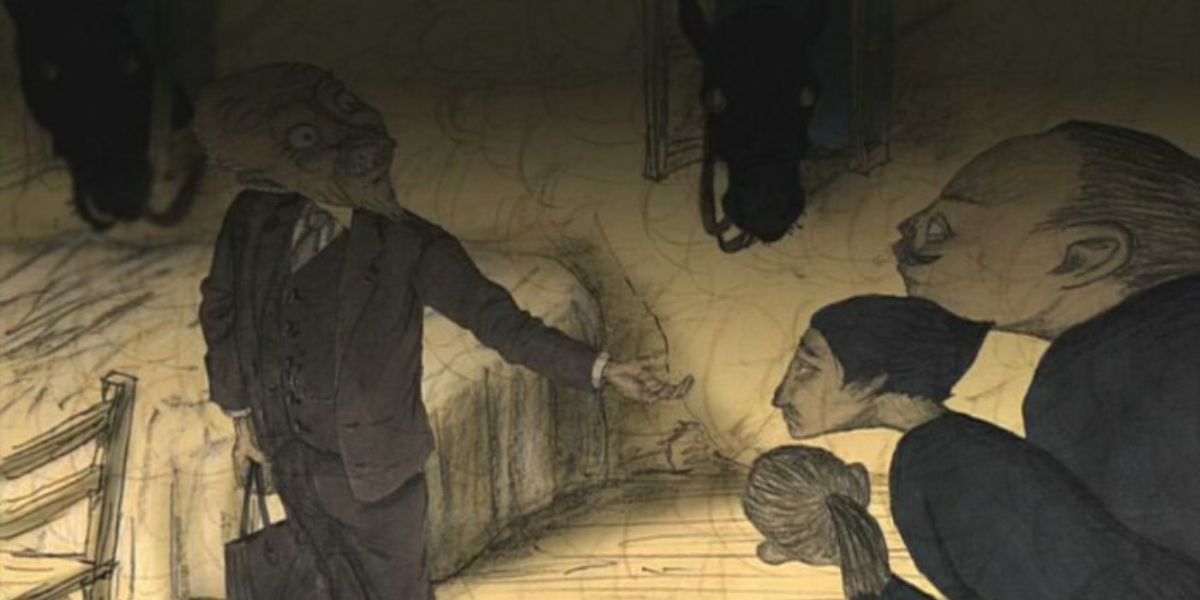 The plot of the medical anime Franz Kafka's A Rural Doctor centers on the doctor's trip to his patient's bedside. The doctor's internal struggle as he tries to find his place in the world and offer medical treatment in a remote region with few resources is shown in the anime. Surrealism, metaphor, and even magical realism or allegory are all present in the anime's narrative style.
The series offers a provocative commentary on the difficulties doctors and nurses encounter while trying to treat patients, especially those who live in underprivileged regions. It deals with issues of responsibility, selflessness, and the mental and physical exhaustion that comes with providing care for others. As a whole, the anime Franz Kafka's A Rural Doctor provides an interesting new angle on the medical field and the tangled connection between physicians and their patients.
2
Ray The Animation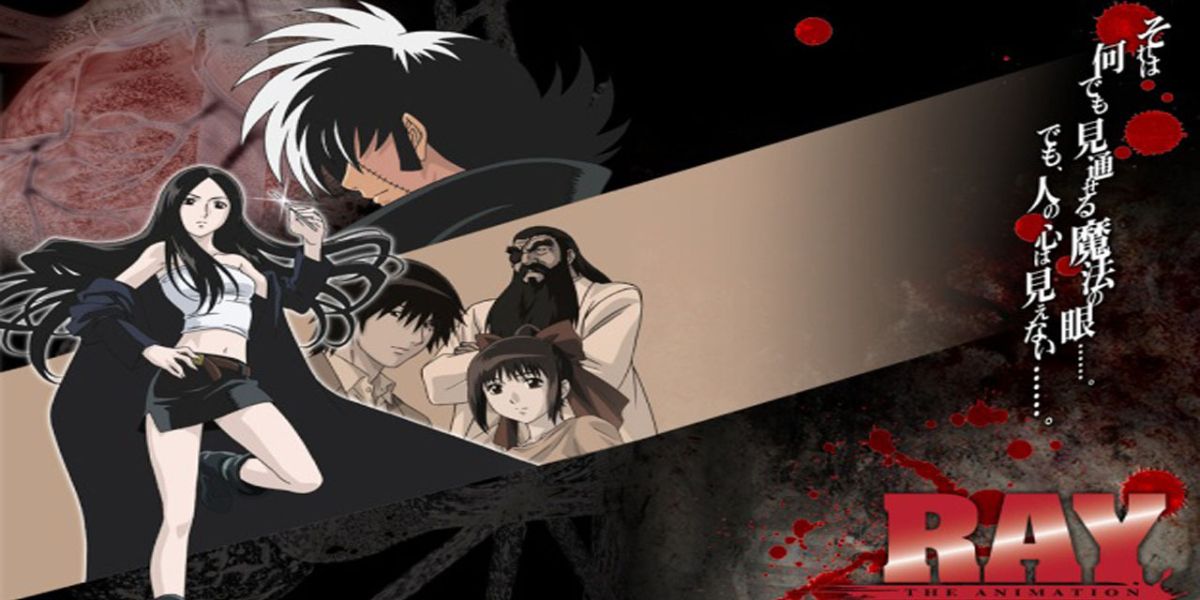 A talented surgeon by the name of Ray is the protagonist of Ray the Animation, a medical anime. Because of her extraordinary gift of clairvoyance, she is able to provide novel and unorthodox diagnoses and treatments to her patients. Ray's gift is both a boon and a bane; although it saves lives, it also causes others to dread and mistrust her.
This anime delves into topics including medical ethics, the quest for perfection in medicine, and the doctor-patient relationship. It also emphasizes the value of personal connection and compassion in healthcare. In general, Ray the Animation offers an interesting take on the medical field by providing a protagonist who questions established norms in the field. Anyone interested in the medical industry will find the anime's exploration of moral challenges and interpersonal dynamics to be illuminating and thought-provoking.
1
Monster Girl Doctor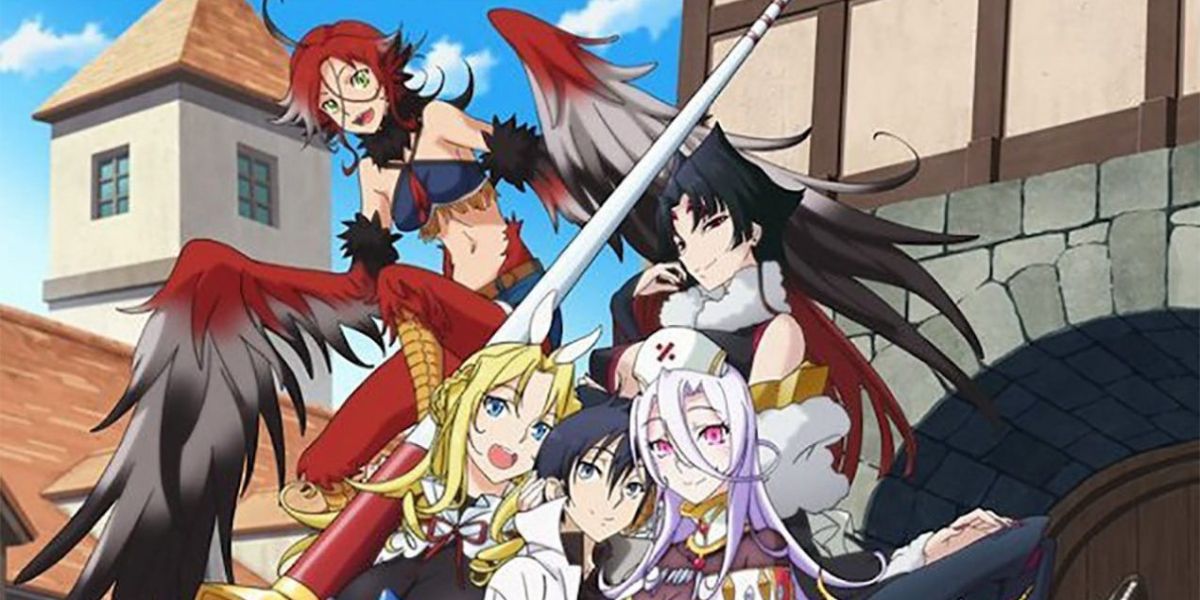 This medical anime chronicles the exploits of a human physician named Dr. Glenn Leitbeit who has made his specialty the care of monster girls. The show follows Dr. Glenn and his assistant, Sapphee, as they treat patients in numerous cities and villages throughout a fantastical world populated by humans and a wide variety of humanoid species.
The anime successfully mashes together medical drama, fantasy, and romance to provide an engaging and fresh story. The series delves into the difficulties of diagnosing and treating the many medical issues that affect the monster girls. However, the program has been panned by several critics for its improper fanservice and provocative undertones. All in all, Monster Girl Doctor is an excellent anime for lovers of medical dramas and fiction, but owing to its material, it may not be appropriate for all viewers.
MORE: Anime That Promotes Mental Health Awareness
#Medical #Anime