Gunfire Games' Remnant 2 is the sequel to the popular Soulslike title Remnant: From The Ashes, which has built upon the strong foundations set by its predecessor. With an array of character class options, endless weapon and armor customization combinations, and a wealth of different skills and abilities to learn, the game promises to have more content than players can dream to consume.
Related: Remnant 2: How to Get the Chicago Typewriter
One of the starting Archetypes in Remnant 2, the Challenger, has a class-specific trait, called Strong Back, that can improve a statistical area called Encumbrance. This stat has had many players scratching their heads trying to understand it, but it primarily affects the mobility of the character. Here is an explanation of encumbrance and what it does.
What Is Encumbrance?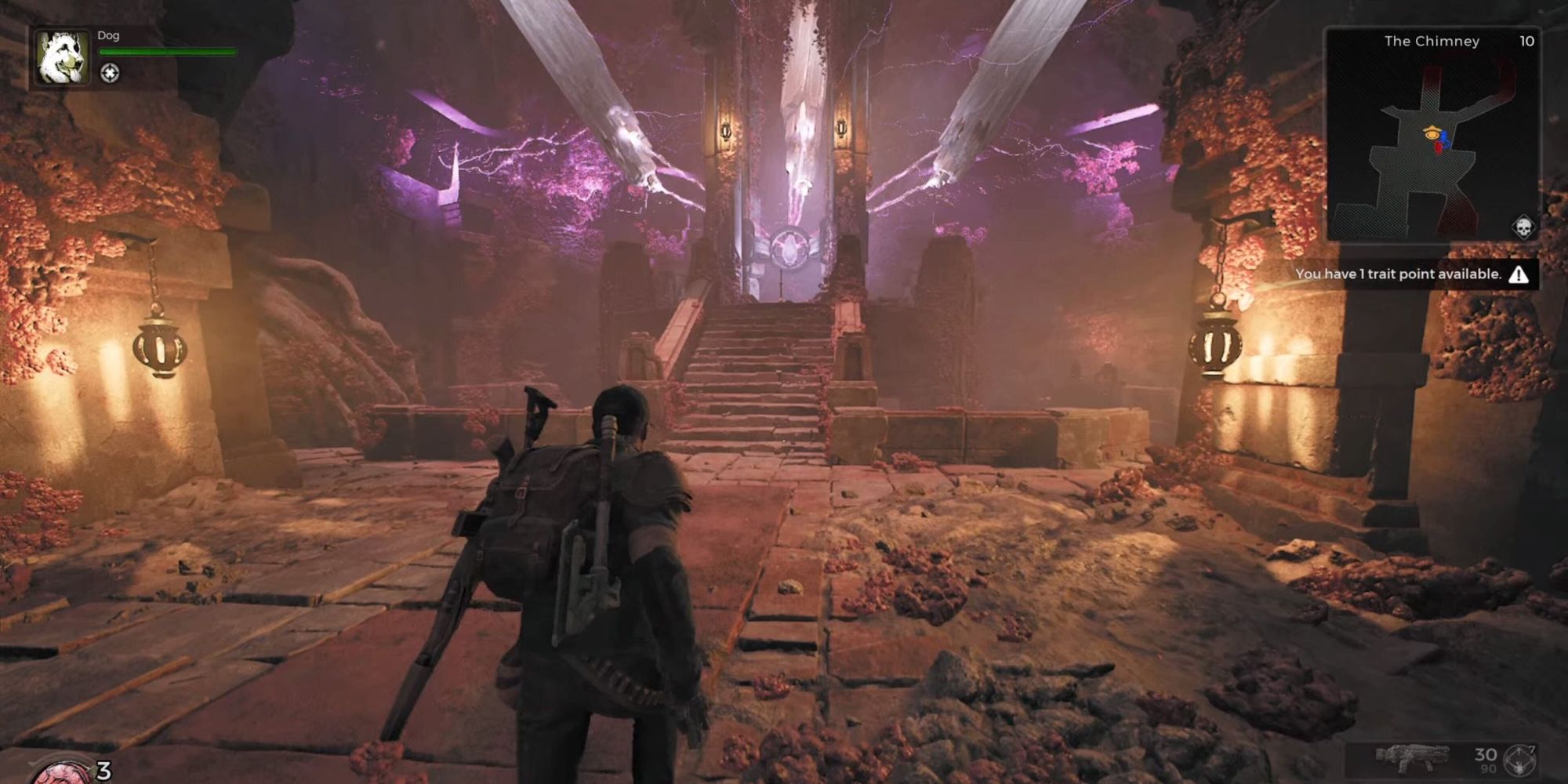 Put simply, a player's encumbrance level determines the type of evasive maneuvers available for them to use and will influence the stamina cost for actions that consume the character's energy. Players will a higher encumbrance will struggle to maintain their stamina and will use up more of their energy levels performing labor-intensive tasks, whereas a lower rating will have characters performing the same actions with ease.
For those with the highest level of encumbrance, players will go as far as losing the ability to perform an evasive roll, which can be a significant disadvantage in combat as it takes away the primary source of defense. While this is lost, the evasive roll is replaced by a defensive flop, which sees players dive to the ground in a slow and heavy movement that will actually cause damage to enemies in its range.
Related: Remnant 2: Space Worker Armor Set Location
Encumbrance is a statistic that is influenced by the weight that a character is carrying at the time. With each addition of heavy armor or items to their loadout, the player's encumbrance will increase. For those struggling with a high encumbrance, the best way to decrease it is to use lighter-weight equipment or to equip items such as Leto's Amulet, which will improve encumbrance ratings
What Actions Are Effected By High Encumbrance?
As mentioned, a high encumbrance rating will impact the availability and stamina cost of many of the central actions that a player can use that depletes their energy levels. The most evident of these actions is the evasive roll, however, players will also be impacted by the number of times they can perform sprints, slides, and charged melee attacks before needing a break to recover stamina.
Remnant 2 is now available on PC, PS5, Xbox Series X/S.
#Remnant #Encumbrance