Larian Studios' Baldur's Gate 3 is a vast, turn-based RPG set in the world of Dungeons and Dragons where players adventure across a myriad of story-driven quests and mysteries. However, perhaps one of the first big puzzling questions for new players starting Baldur's Gate 3 is the role of the mysterious Guardian and what exactly it does in the game.
RELATED: Baldur's Gate 3: Character Creation Guide – UI Explained
After players decide what Baldur's Gate 3 class to pick, including their subclass, players must create a second character called a Guardian before they begin the game. However, with no further in-game explanation, players may wonder what the Guardian is in Baldur's Gate 3 and its purpose as a new addition to the Baldur's Gate games.
Spoiler warning for the Guardian's general role in Baldur's Gate 3.
Who Is The Guardian In Baldur's Gate 3?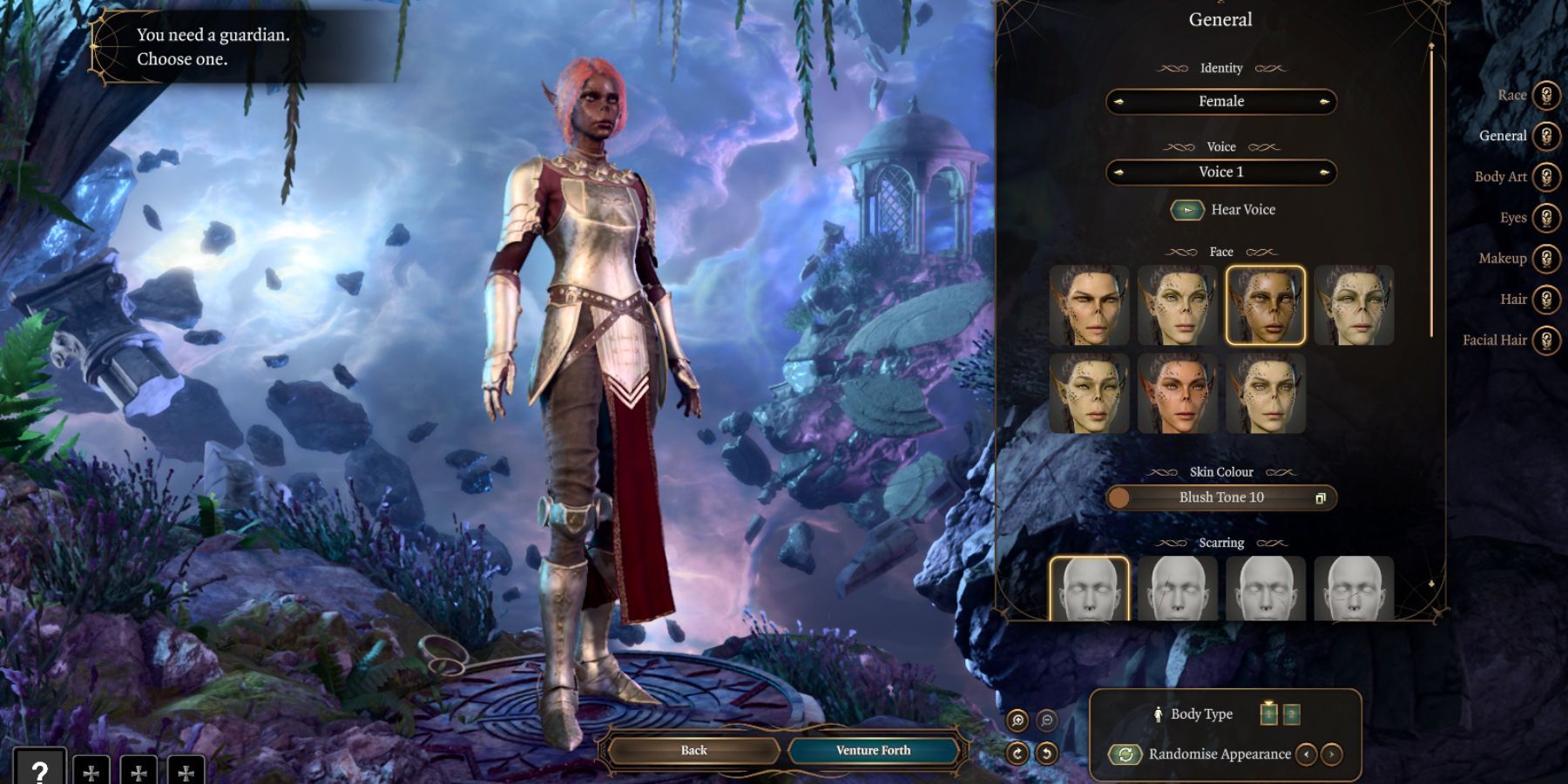 The Guardian in Baldur's Gate 3 is an additional, non-playable character that players must create at the end of the character creation pages. The Guardian NPC shows up in cut scenes during the dreams of the player's main character, where it's called the Dream Visitor. During dreams, players learn the Guardian or Dream Visitor plays a protective role, whose purpose is to keep players alive from their Mind Flayer parasite affliction obtained during the game's opening cut scene. However, the Guardian also plays a crucial plot role that players learn more about as they progress through the game.
Players can create a Guardian to look like their main character if they wish, or they can design a completely different character if preferred. There's also the option to completely randomize the design of the Guardian for players eager to get started. Alternatively, players can spend a bit more time customizing the features of their Guardian with the following categories:
Race
Subrace
General
Body Art
Eyes
Makeup
Hair
Facial Hair
RELATED: Baldur's Gate 3: The Best Race For Every Class
How To Find The Guardian In Baldur's Gate 3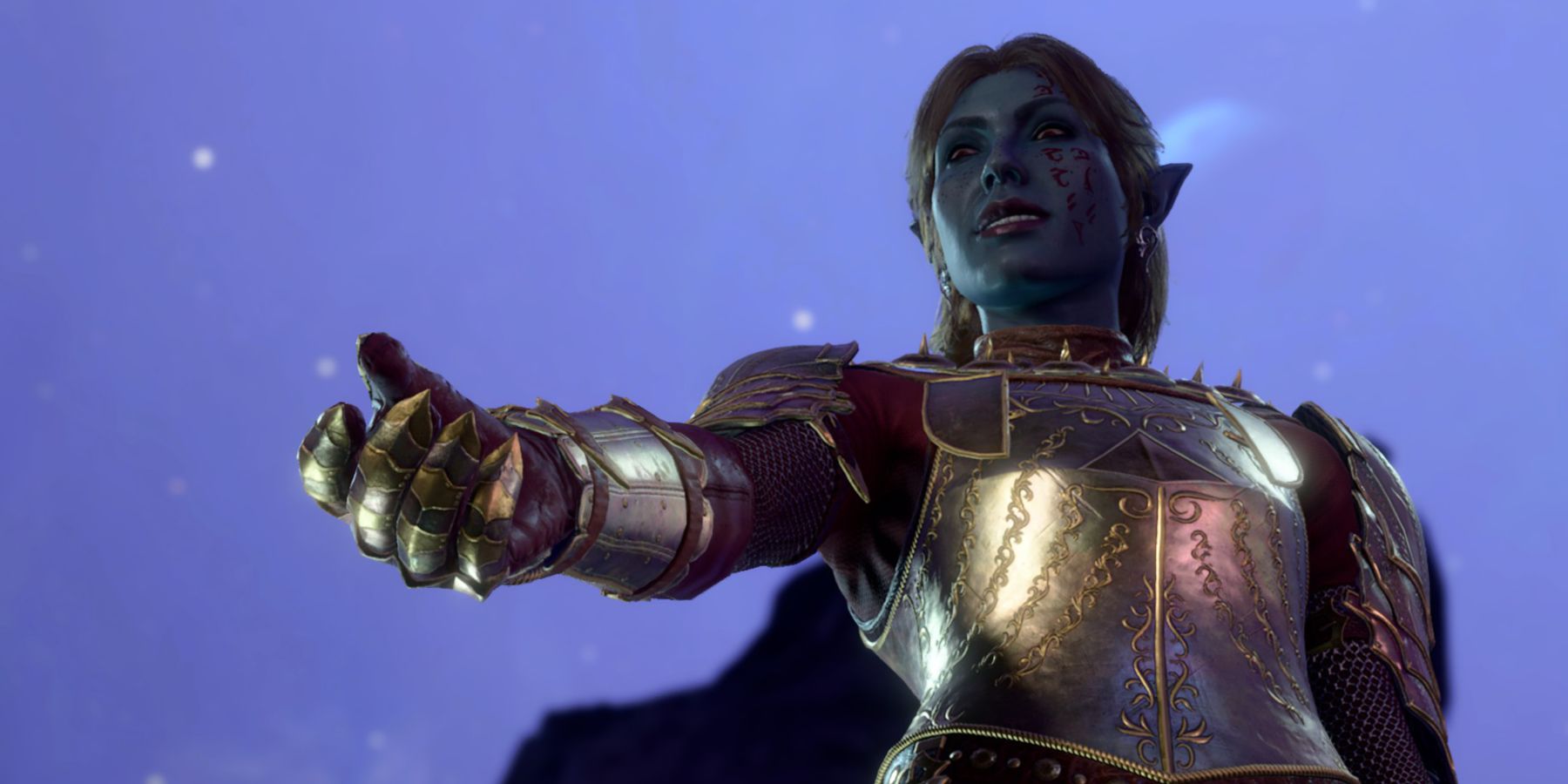 The Guardian won't show up in-game straight away, as it takes some game progression time for players to dream of their Guardian. Players can first find the Guardian through a dream cut scene during Act 1 after taking a long rest at camp. During dream sequences, the Guardian reveals it is protecting players from turning into a Mind Flayer and encourages them to use Illithid powers against the parasite. The Guardian also says it is infected with the same tadpole parasite. Additionally, depending on players' choices, there may be potential romance options with the Guardian, like many romanceable characters in Baldur's Gate 3.
The Guardian can also appear in later dreams. This occurrence depends on how much players engage with the Guardian's desire for them to use their Illithid powers, along with how many long rests they take at camp. Players will need to talk to the Guardian as they progress to discover more about its curious role in the story while being careful to avoid big story spoilers if they don't want to find out what happens before experiencing more of the game.
Baldur's Gate 3 is available now on PC.
MORE: How To Change Your Name In Baldur's Gate 3
#Guardian #Baldurs #Gate